Keeping Faith, 2017 - Present
Starring Eve Myles
Filming hot spots: Most of Carmarthenshire!
A second series of this popular thriller is coming. Set in the fictional town of Abercorran, which is actually Laugharne, Carmarthenshire has once again provided many of the series key locations:
Pendine Sands - Seven awesome miles of sand stretching to the distant horizon – now that's what you call a beach. No wonder it's so popular with families.
Laugharne - Faith's fictional home is in Laugharne with both the castle and the attractive High Street seen in the small screen.
Llansteffan - Series two took in this new location. Sitting beside the Towy estuary, Llansteffan has a splendid Norman castle and knock-out beach. Enjoy delicious fish and chips from Florries on Llansteffan Beach.
Carmarthen - The historic Guildhall in county town Carmarthen is used as the courtroom. Faith is often pictured in the town's main square, too.
Eat… Cool café The Warren, in Carmarthen, offers wholesome food, with good veggie options,
Sleep… The newly refurbished Llys yr Onnen in the centre of Carmarthen is a newly refurbished cosy cottage in the heart of the historic town.
And play: One for the more active… jump on a bike for an epic circular road cycling Tywi Valley tour of the castles over 60 miles.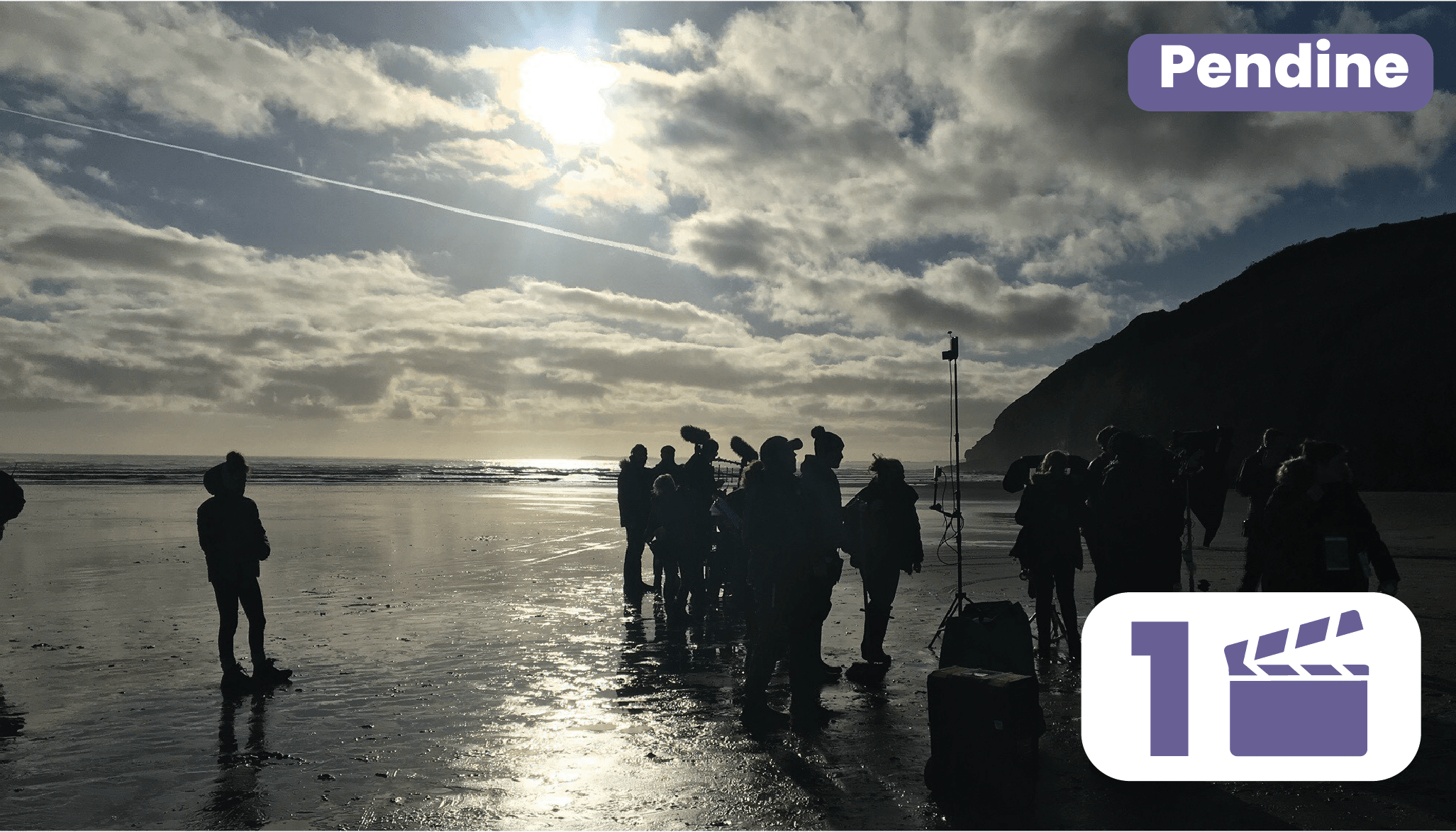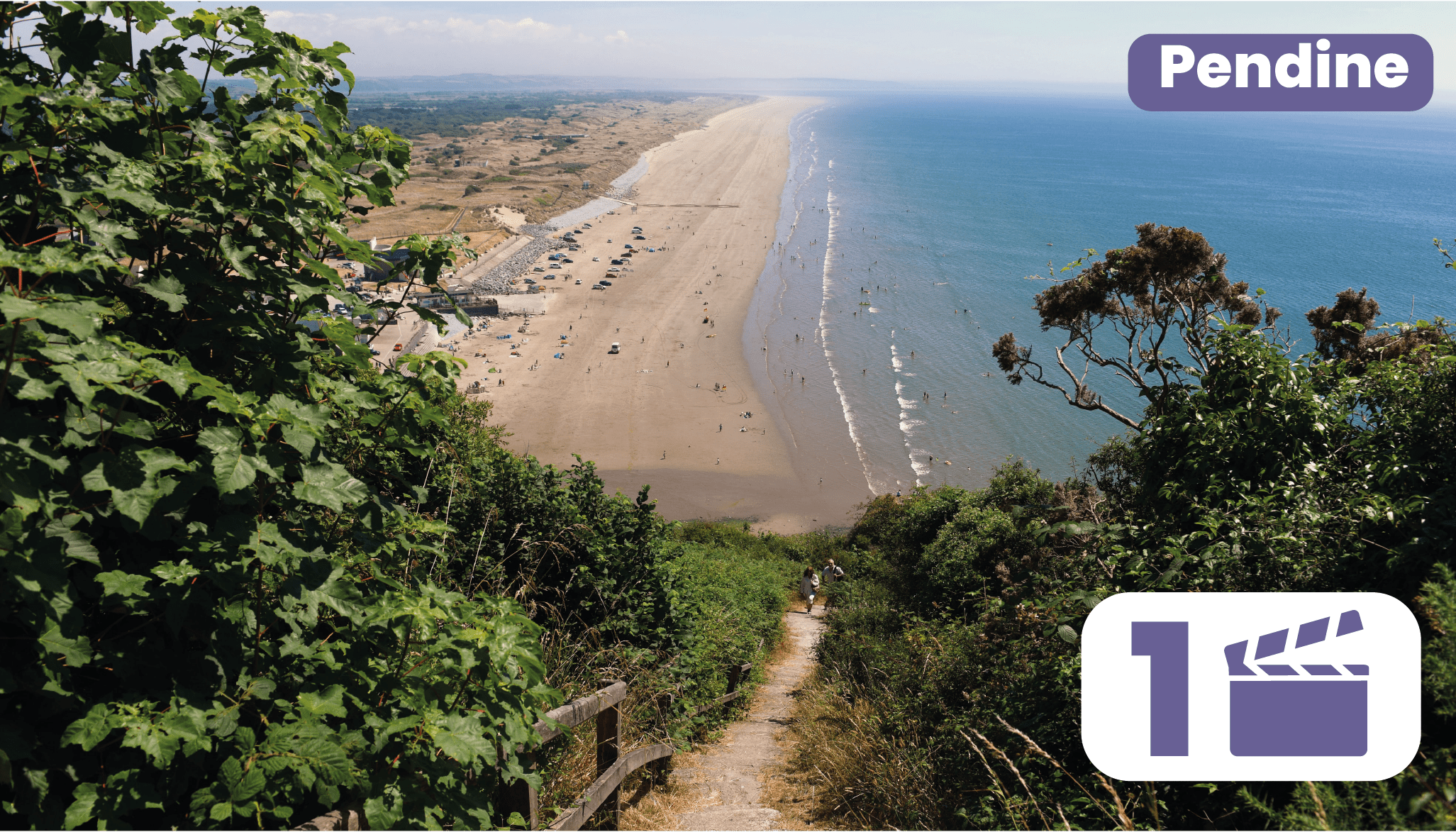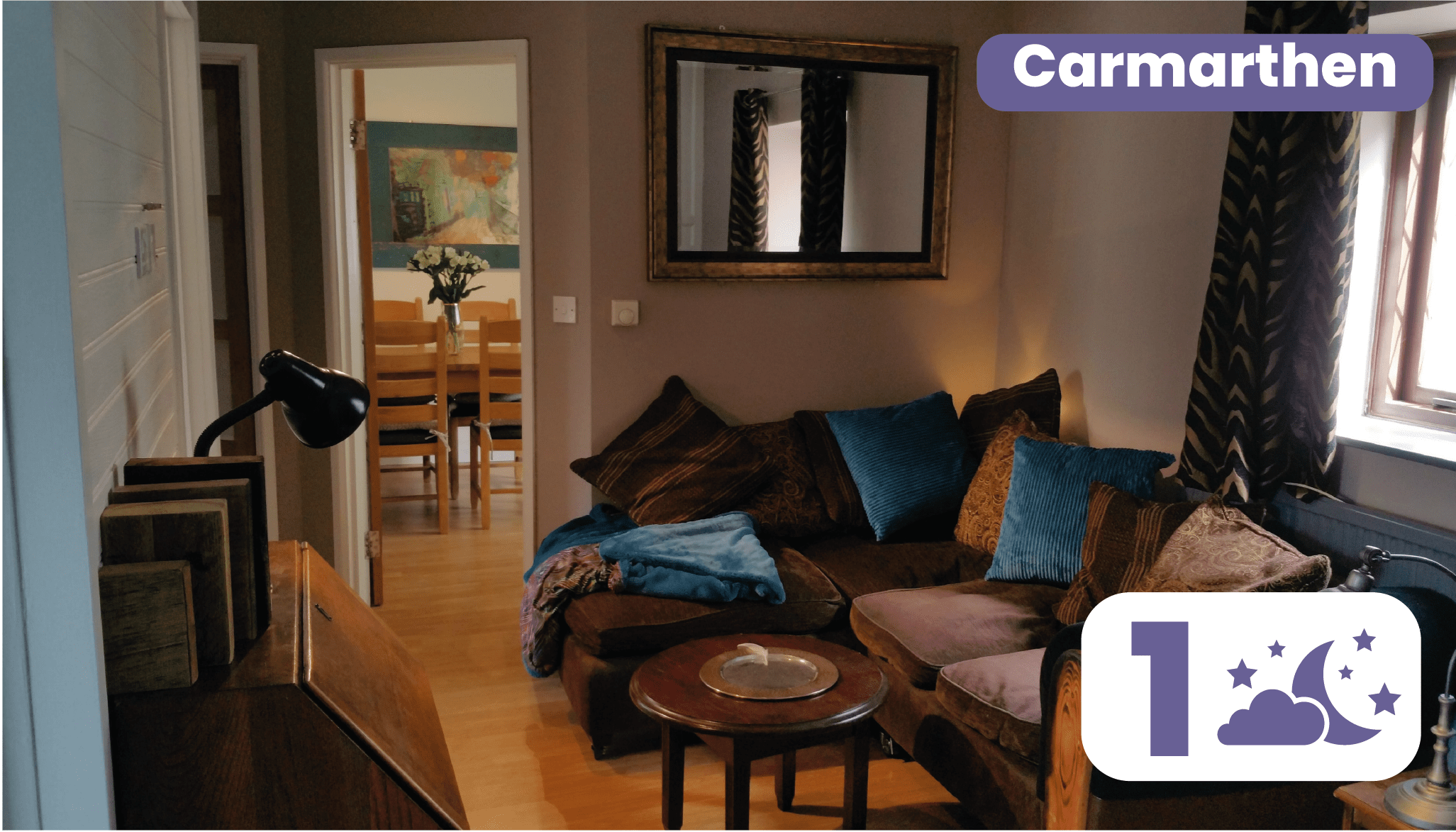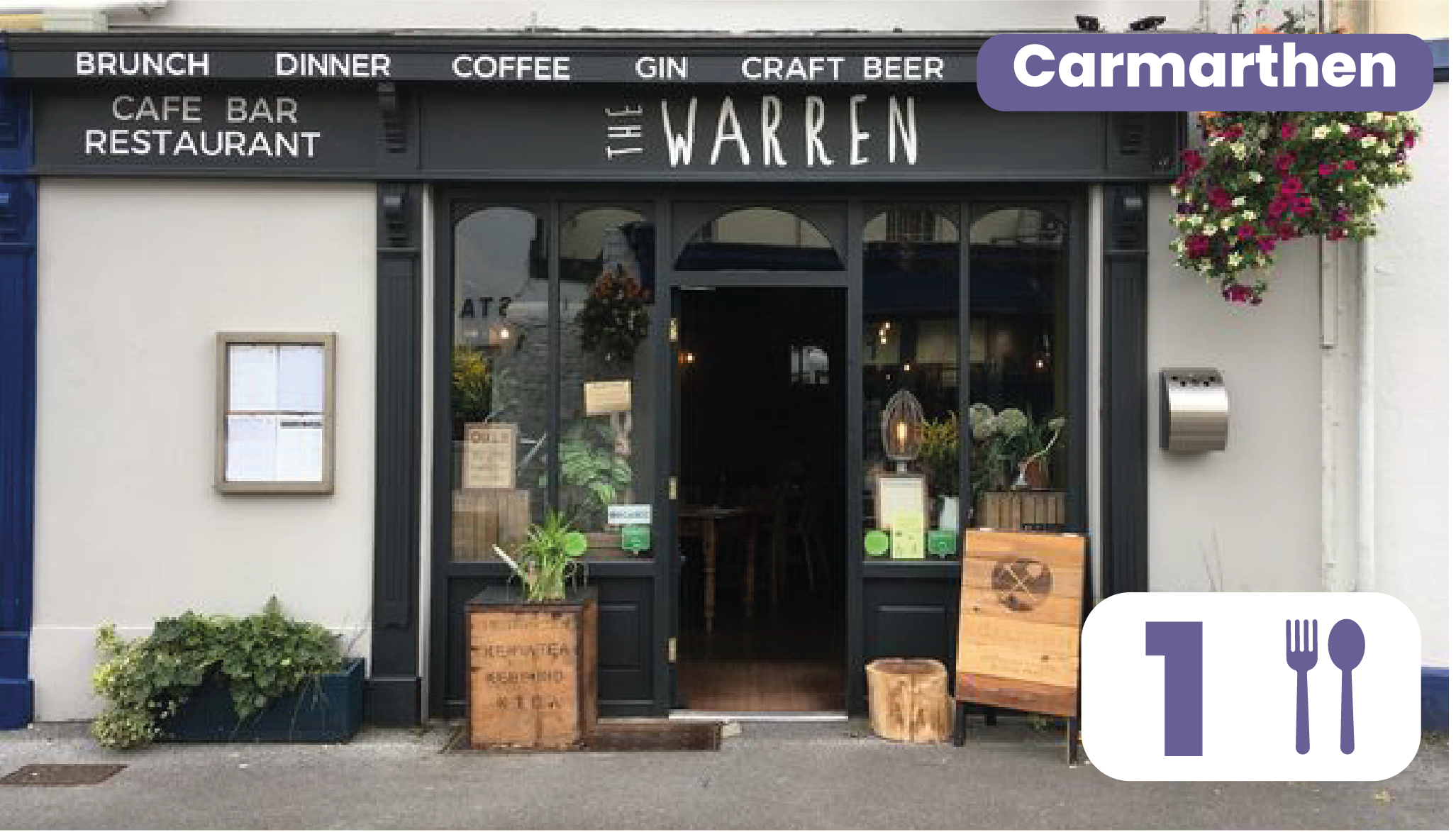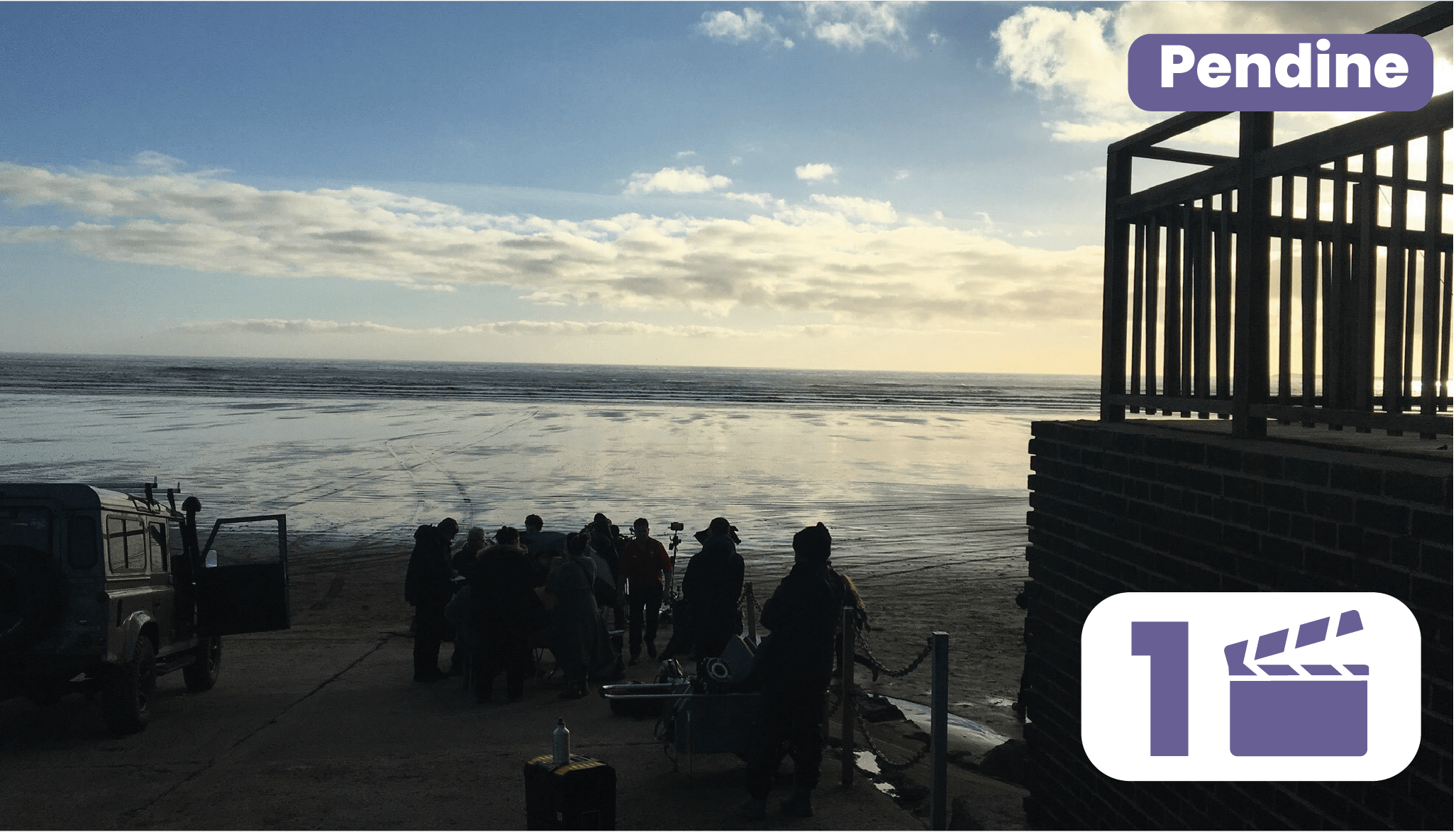 Dr Who 
Starring David Tennant, Lindsay Duncan
Filming hot spots: National Botanic Garden of Wales, Llanarthne
The dome at these gorgeous gardens, designed by Norman Foster and Partners, is the largest single-span glasshouse in the world, and it served as Hydroponics Centre in the Dr Who special called The Waters of Mars. The gardens also have the British Bird of Prey Centre, a tropical Butterfly House, play areas and a national nature reserve, as well as cafes,
Eat… Tuck into delicious local fare at Wright's Food Emporium, Golden Grove Arms, Llanarthne, wrightsfood.co.uk
Sleep… Check into the Nation Trust's Home Farm House on the Dinefwr Estate, built in the late 1700s on the advice of famous landscape architect Capability Brown which has all the quirks of a traditional farmhouse with exposed beams, cosy log-burners and rustic wooden floors, near Llandeilo.
And play:  Explore the gardens of course! And then admire splendid views of the surrounding countryside on a walk up to handsome Paxton's Tower, near Llanarthney, built in honour of Lord Horatio Nelson.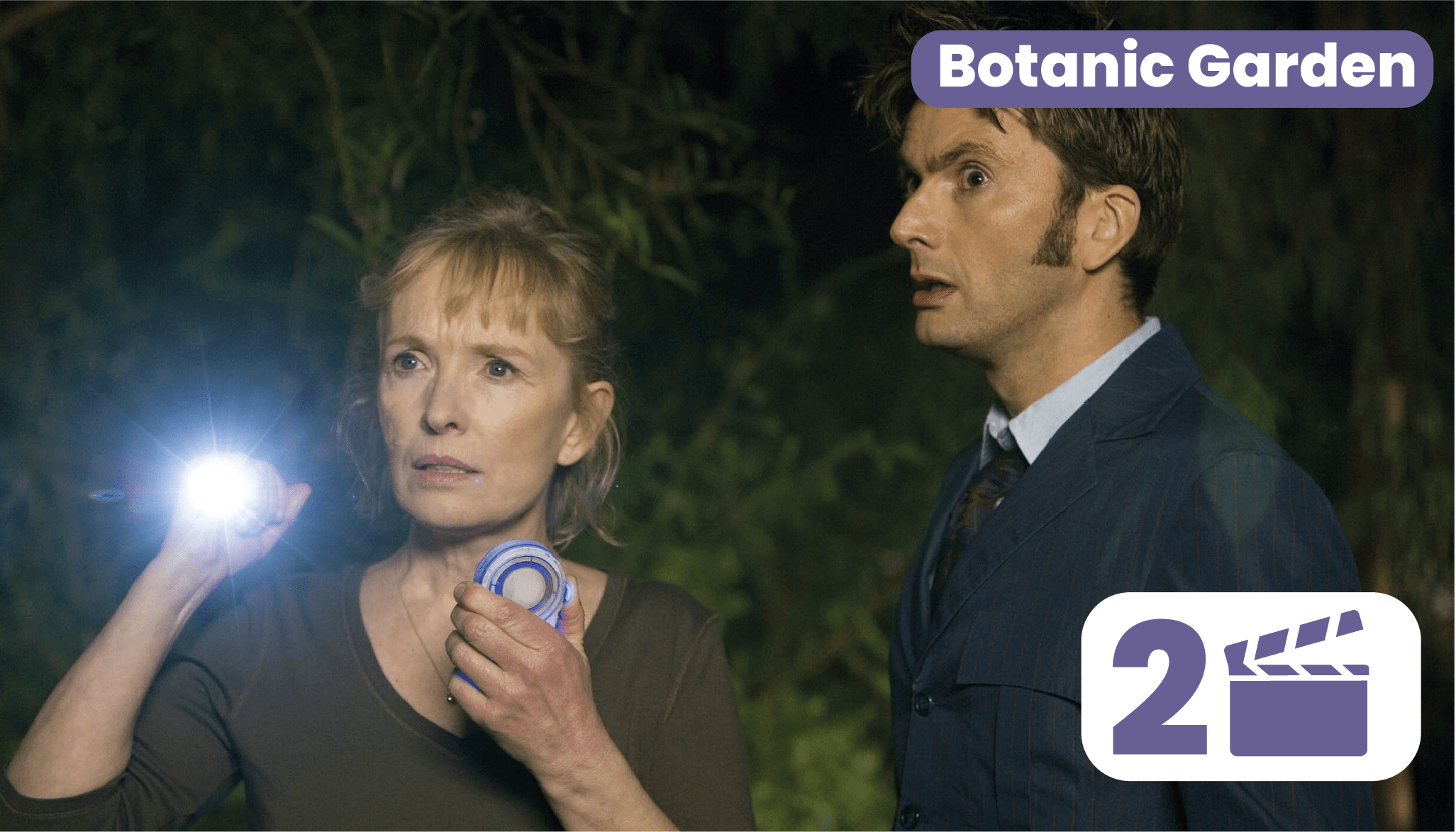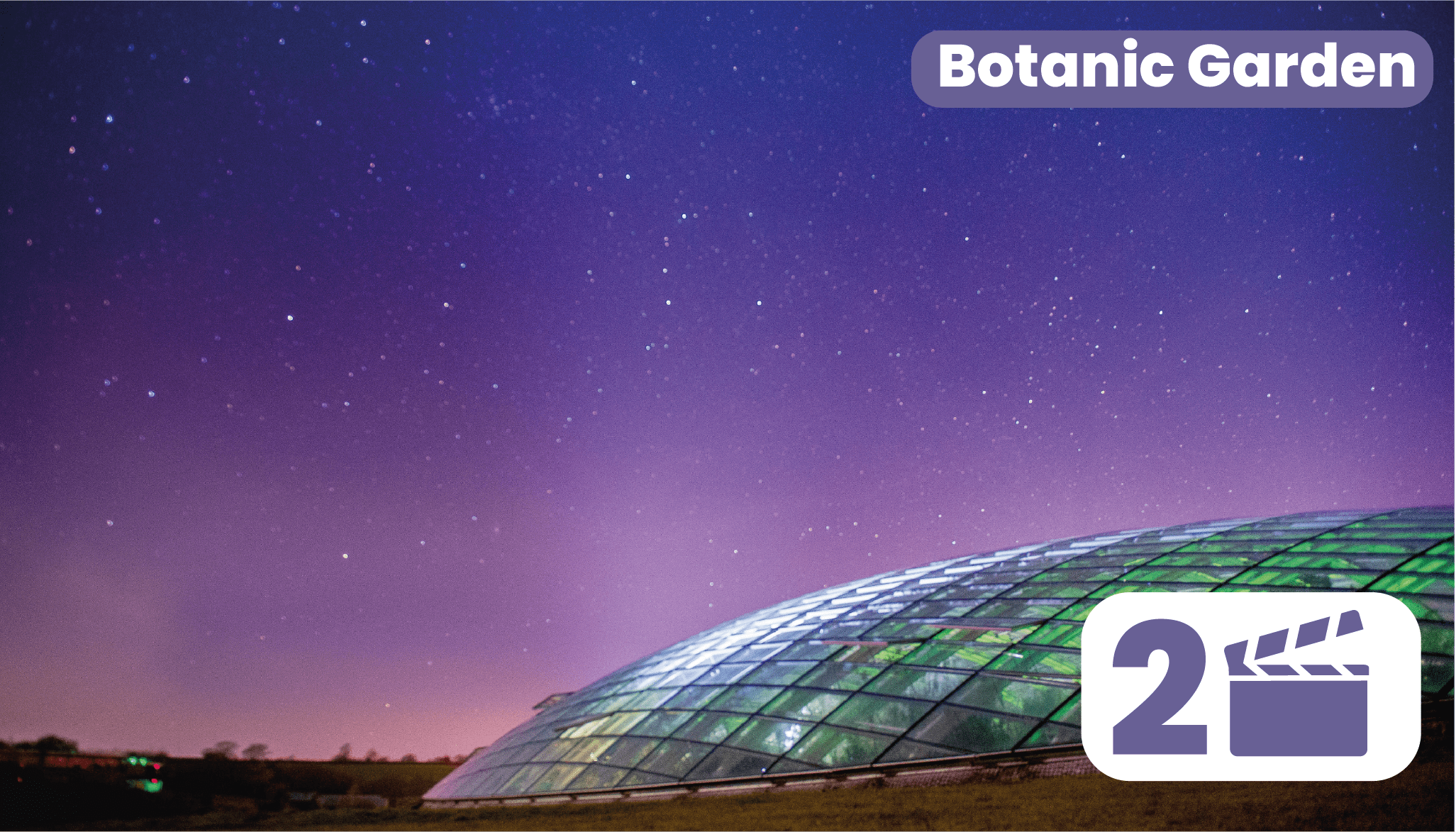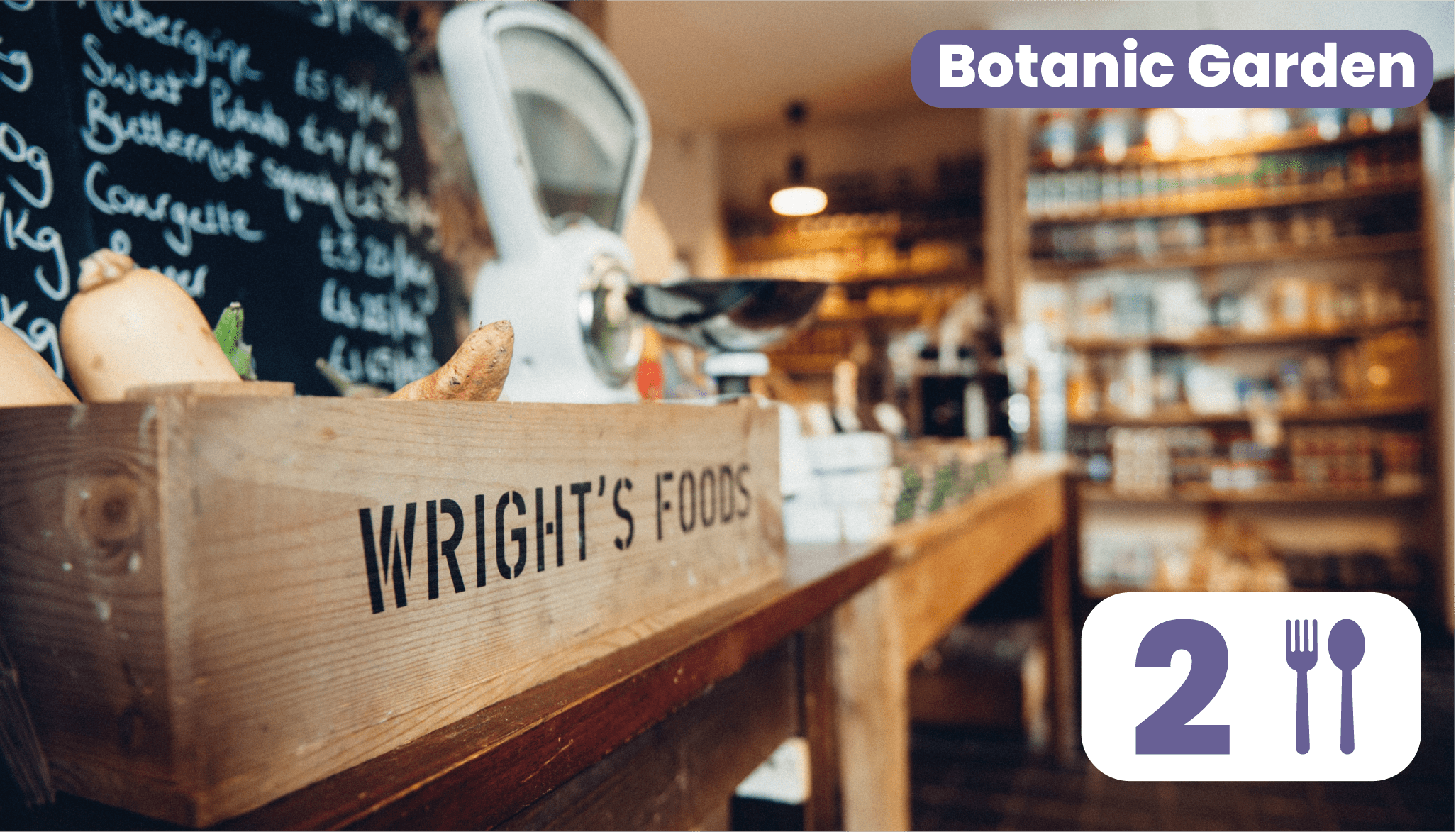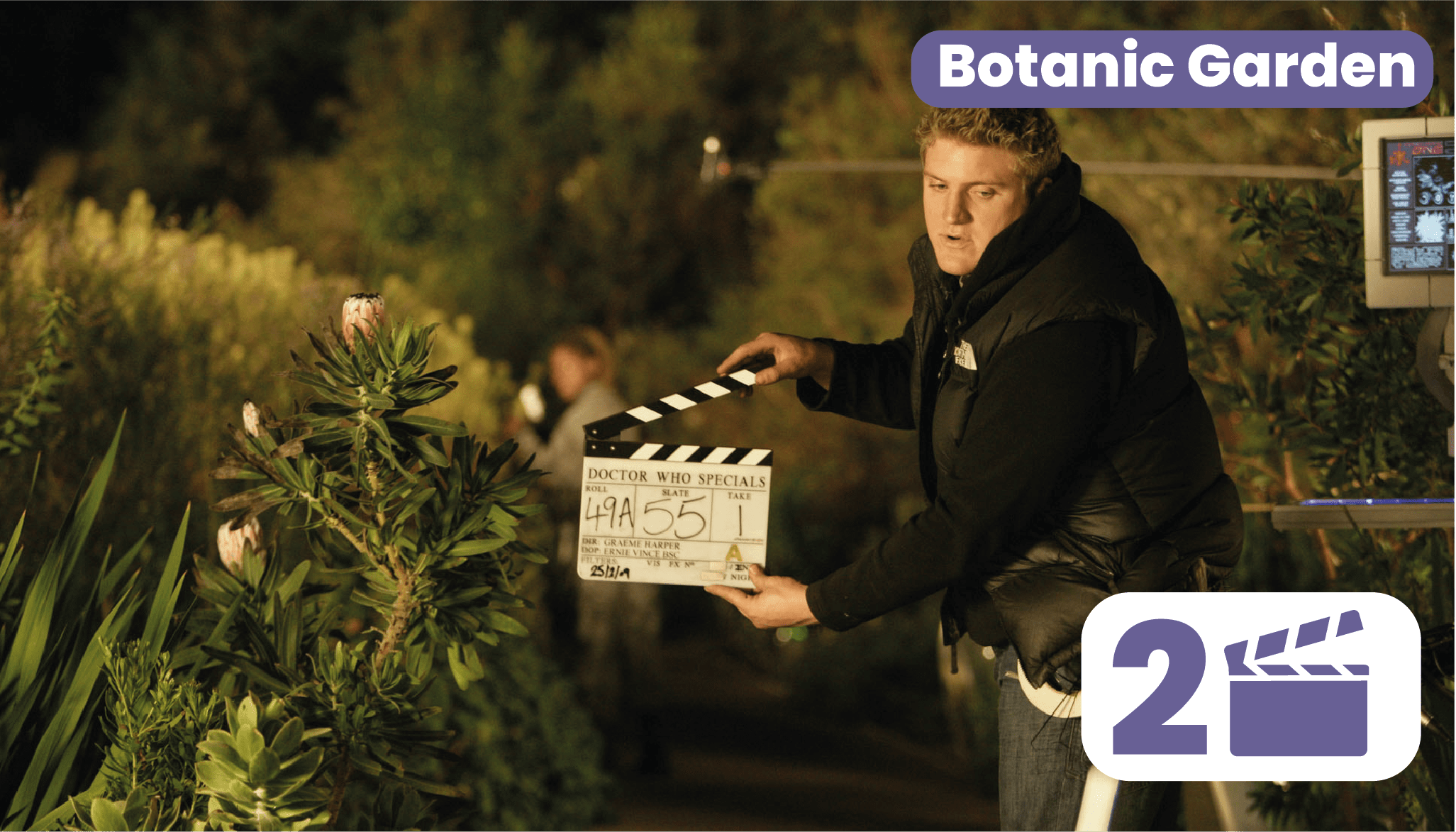 Traitors
Starring Keeley Hawes, Emma Appleton, Michael Stuhlbarg
Filming hot spots: Stradey Castle, Llanelli
Channel 4's compulsive six-part spy thriller drama, set in the aftermath of WW2, concerns a British civil servant turned spy. Filming locations have included Stradey Castle, a Grade 2-listed Victorian house set in a secluded location outside Llanelli. The current owner, Patrick Mansel Lewis, leads one-hour afternoon Heritage Tours, held on the 1st and 3rd Sunday of the month between April and September, adults £10 including light refreshments, 01554 774626.
Eat…  Stop by Machynys Bar & Brasserie which overlooks the Nicklaus golf course on Carmarthen Bay with its impressive wrap around deck to take in the fabulous views.
Sleep… Enjoy and stay at Stradey Parks luxurious Hotel & Spa facilities within Llanelli.
And play: Visit Llanelli's marvellous Millennium Coastal Park, an eco-friendly parkland with walking and cycling paths and brilliant beaches.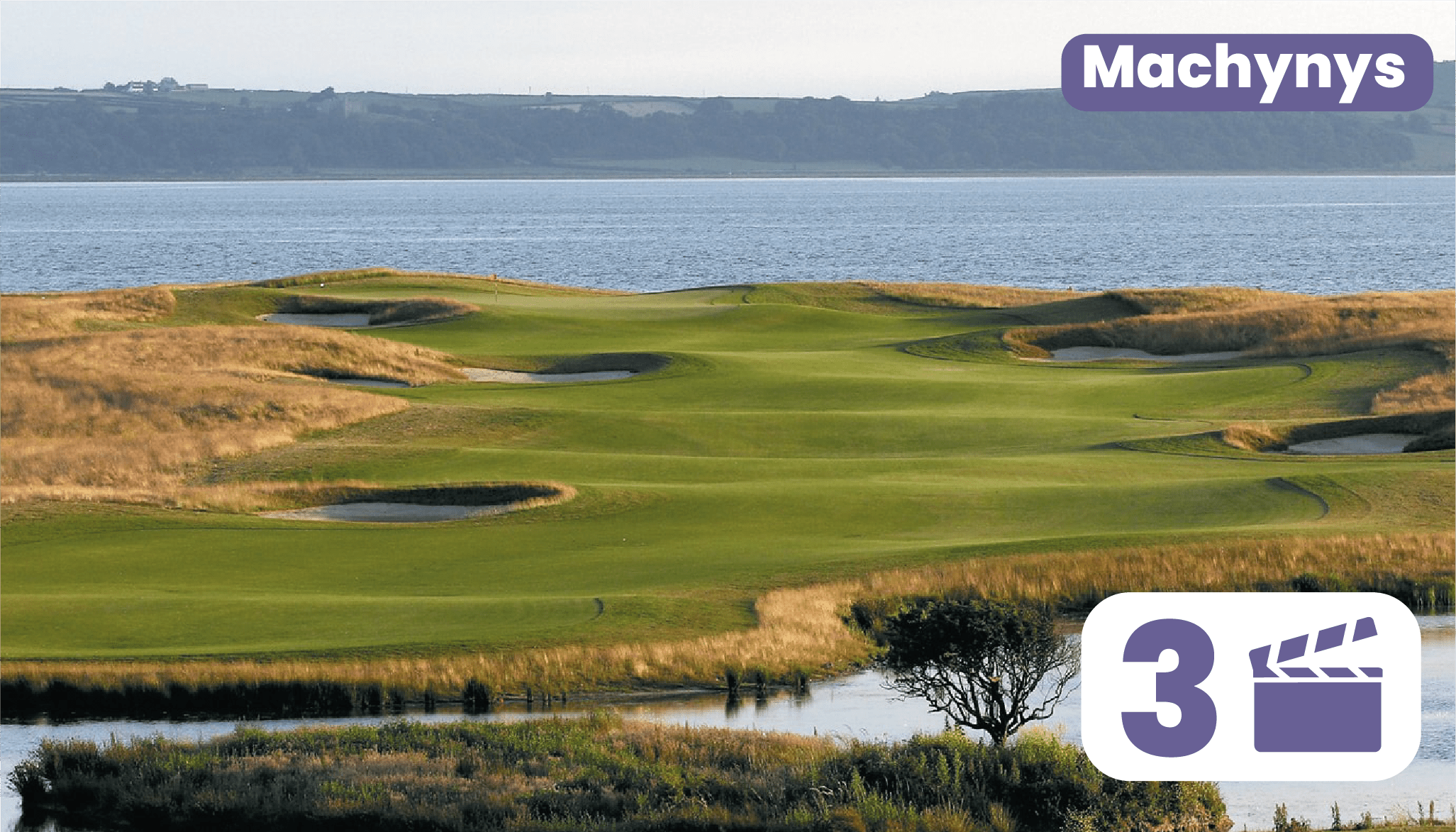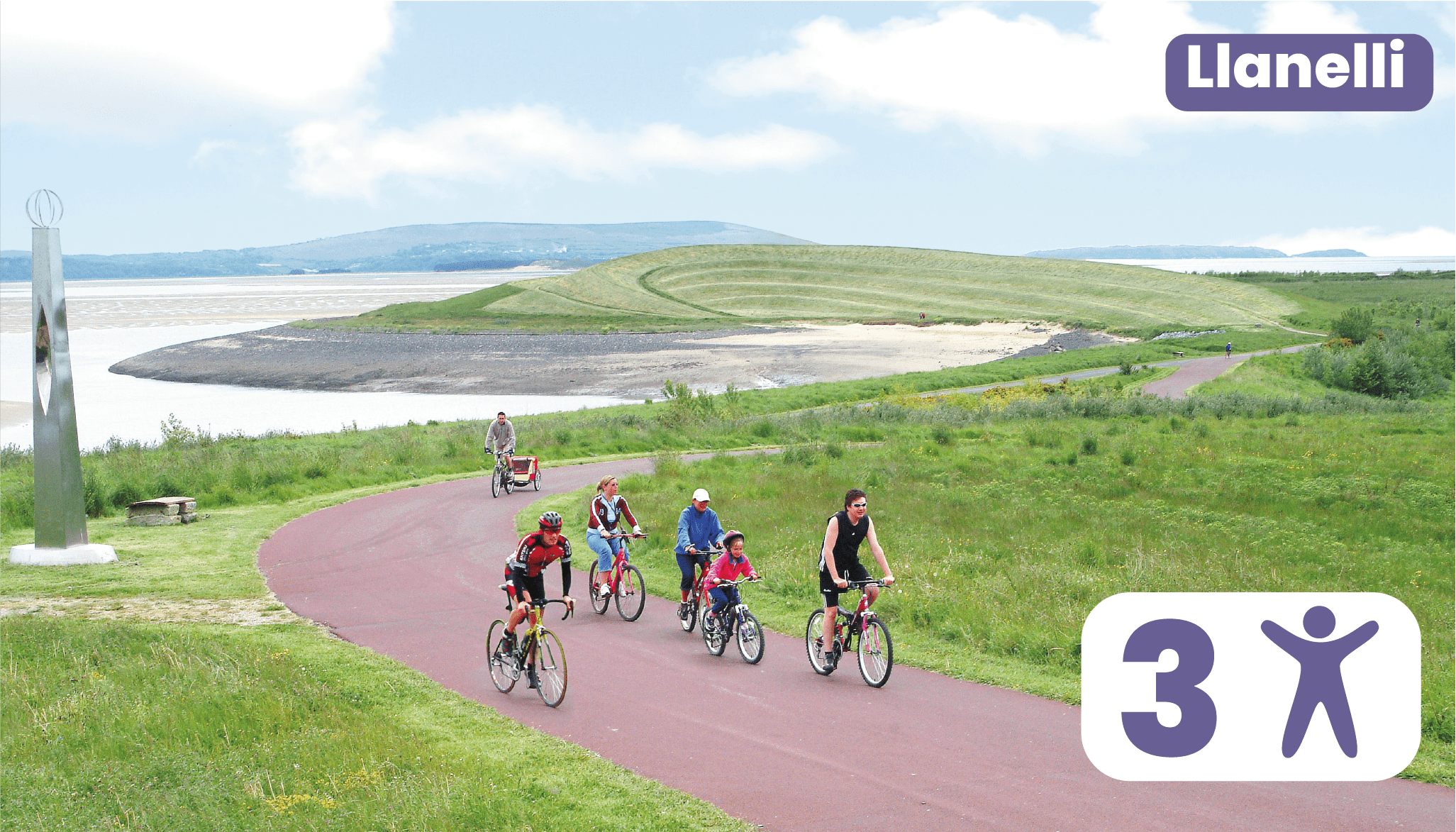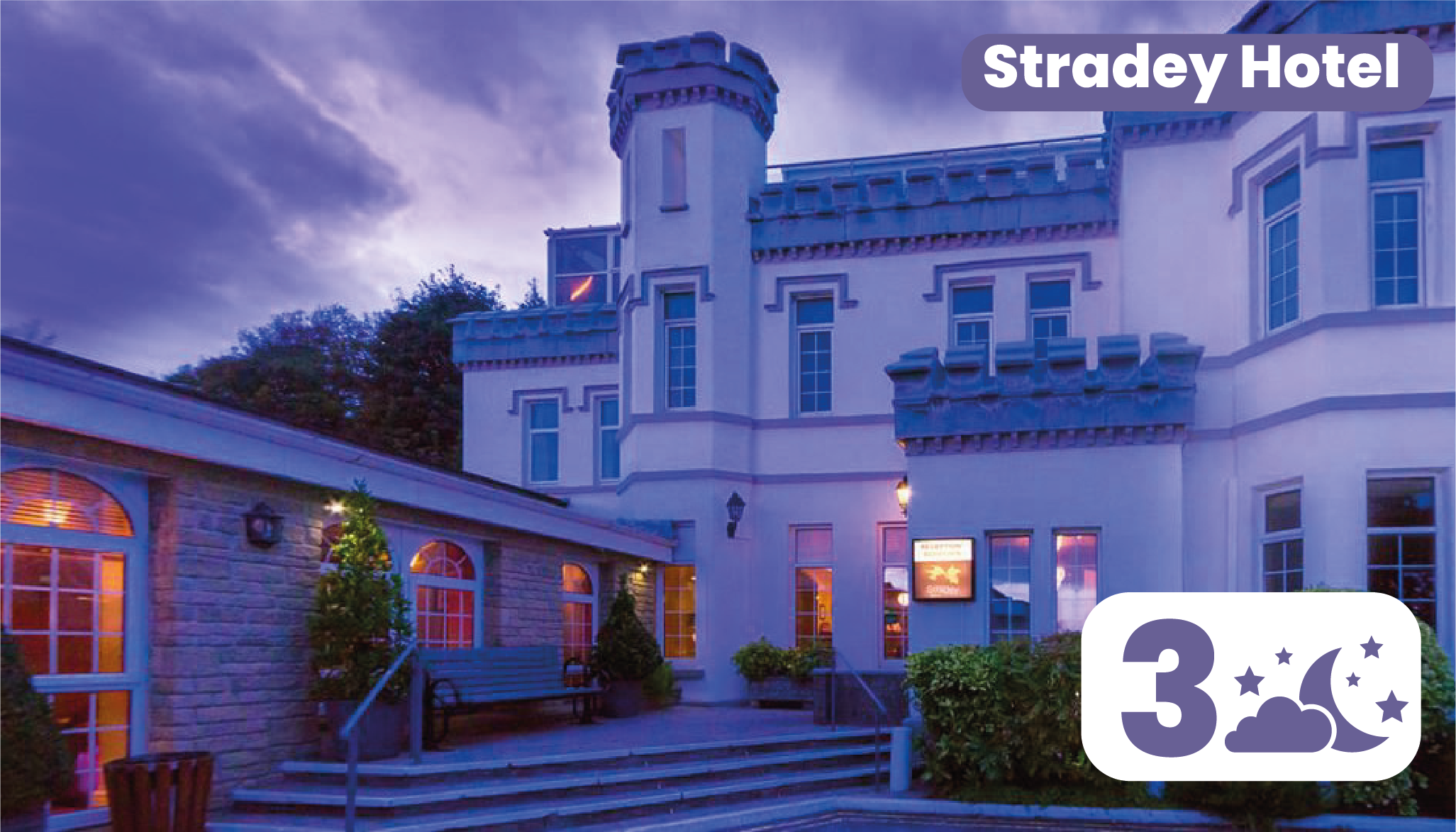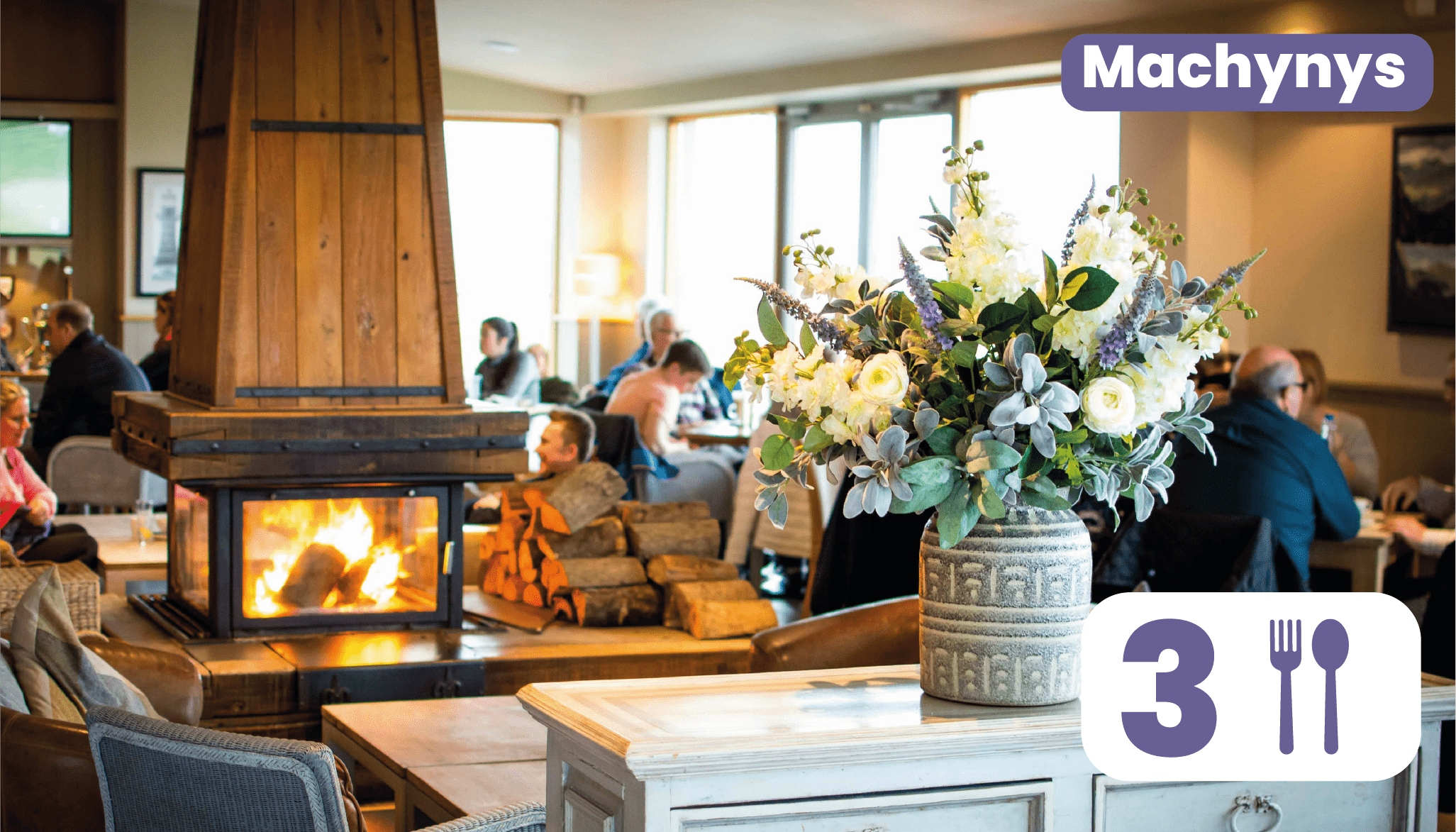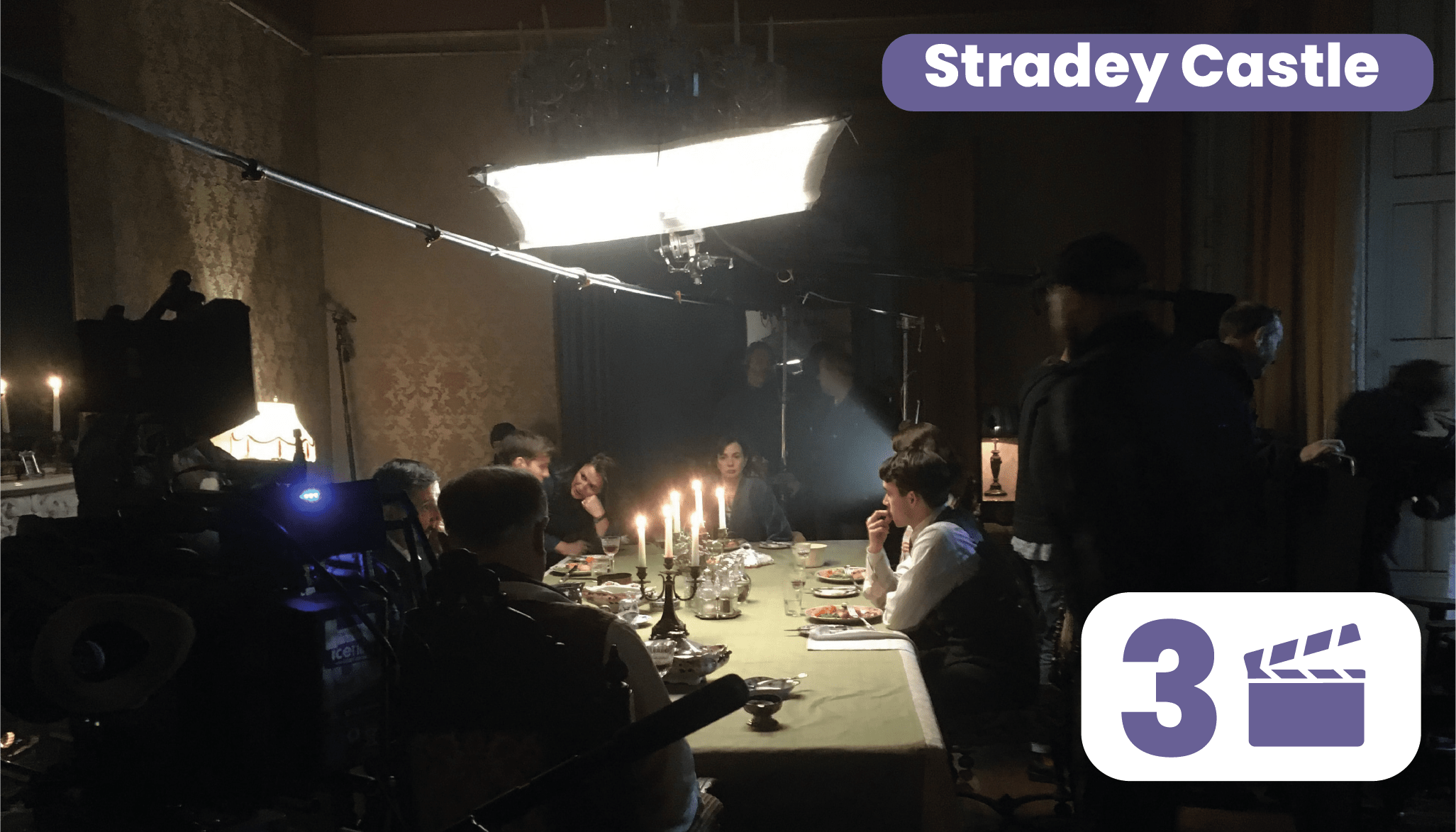 Decline & Fall, BBC TV 2017
Starring Jack Whitehall, Eva Longoria and David Suchet
Filming hot spots: Stradey Castle and Gelli Aur Country Park
This three part TV series saw a clever adaptation of the Evelyn Waugh with David Suchet and Jack Whitehall filmed at Stradey Castle for a couple of key scenes using the imposing secluded Gothic mansion backdrop to its full potential as well as Gelli Aur Country Park, whose grounds and café are now open to the public and the estate is undergoing an extensive renovation.
Eat… Check out the Secret Garden Cafe, right in the centre of Carmarthen, the perfect pit-stop for a bite to eat and the cakes are home baked!
Sleep… Just 15 minutes outside of Carmarthen if Glangwili Mansion, a luxury B&B on the edge of the Brechfa Forest.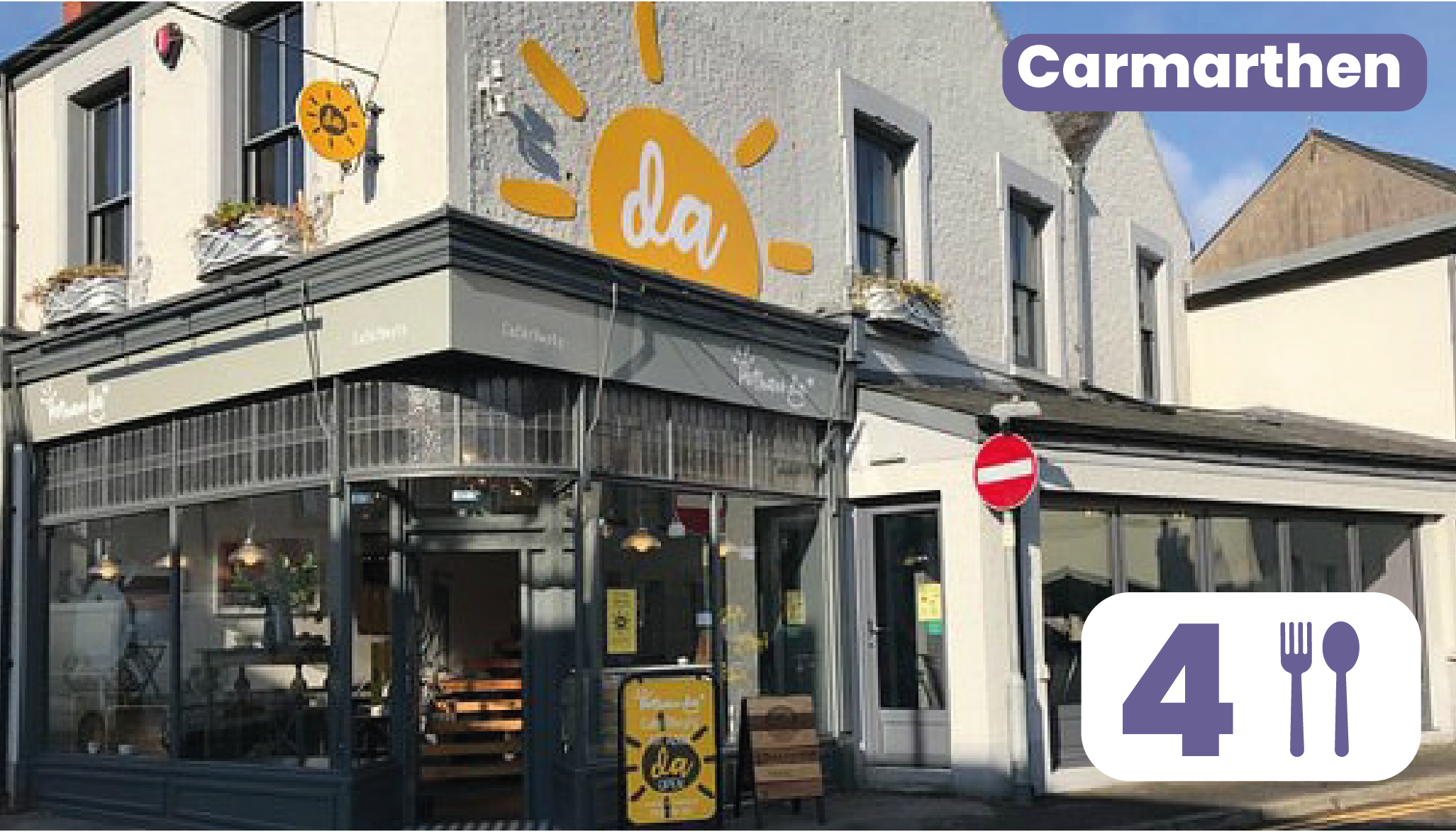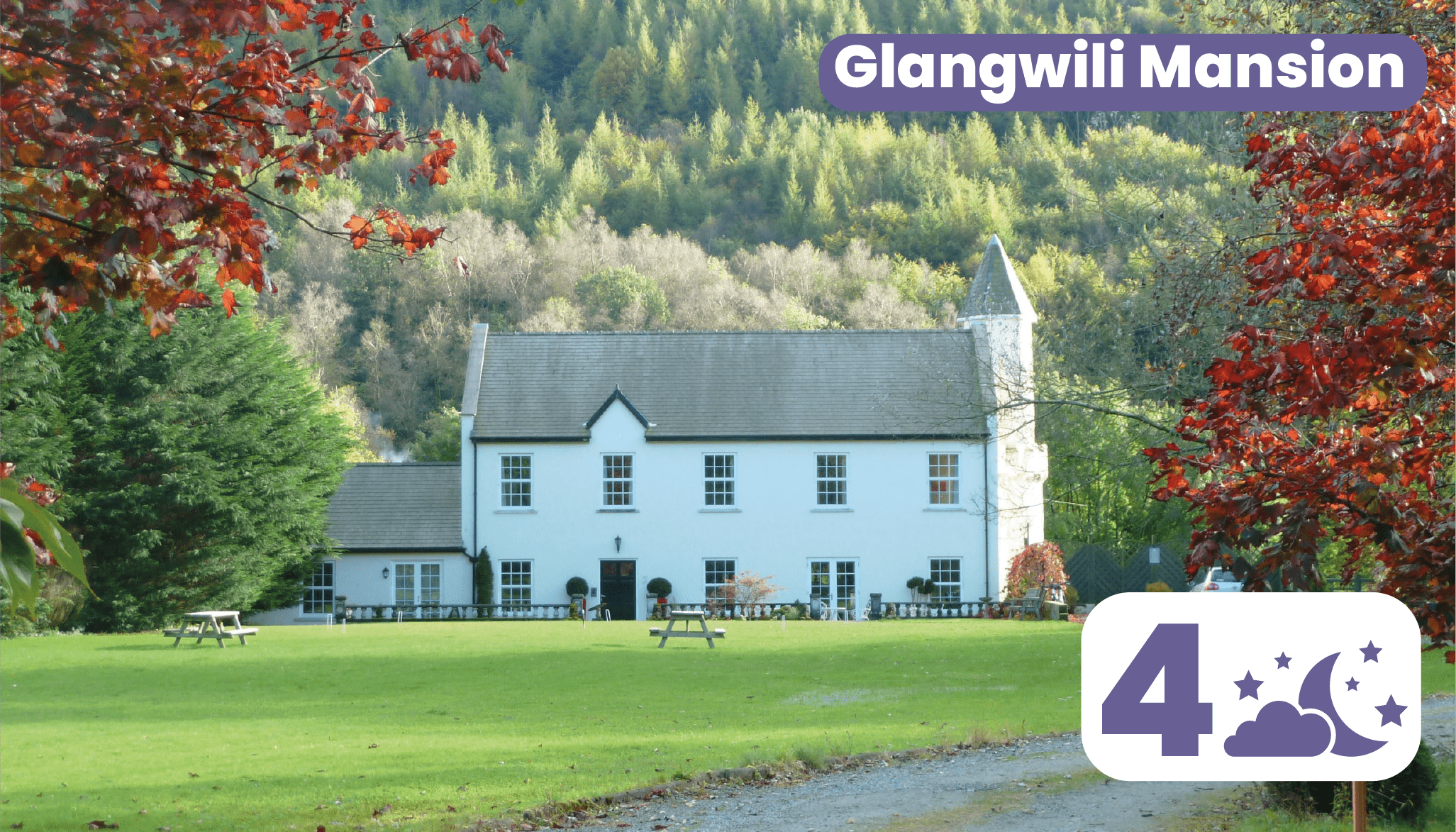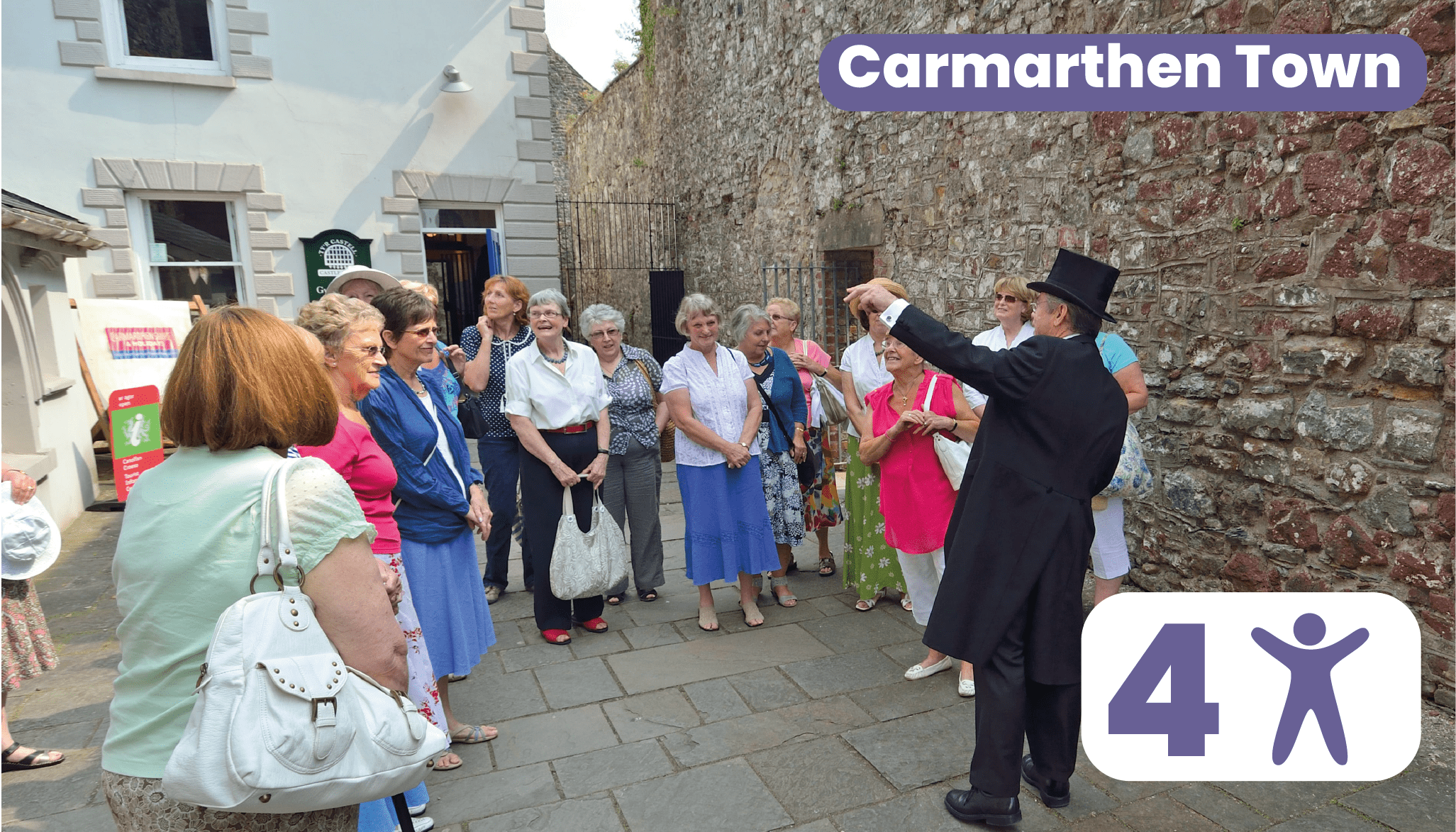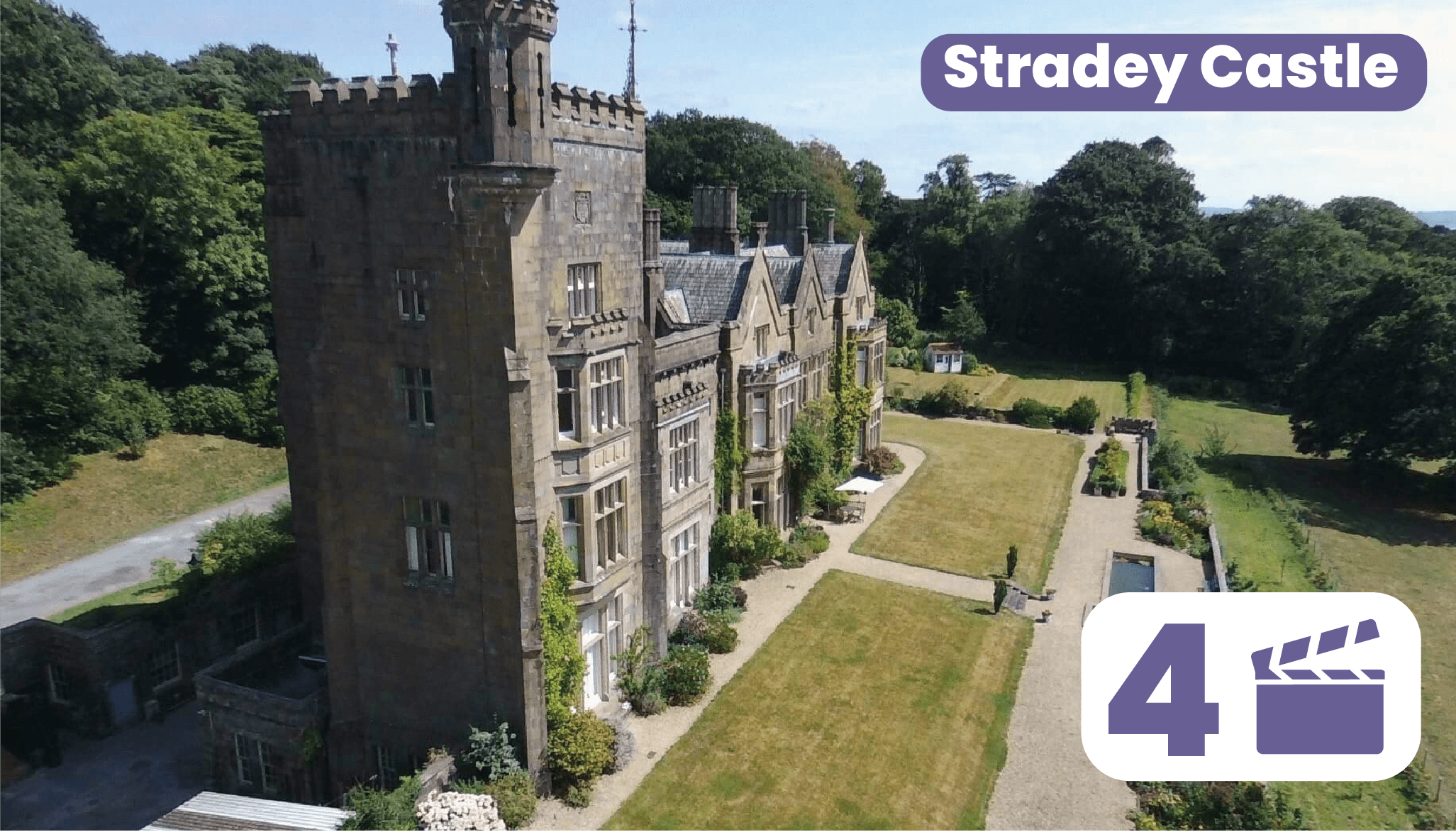 Top Gear
Starring: Paddy Mc Guinness, Freddie Flintoff & Chris Harris
Black Mountain Road: Black Mountain road (A4069) is a famous road that twists, dips and climbs in the western part of the Brecon Beacons National Park. It has unrivalled views beyond its hairpin turns and you'll want to drive it again and again. Watch out for roaming sheep!  Expect a mix of fast and tight sections, and to-die-for views when you hit the hairpins. This route has become very popular since it was featured on Top Gear back in 2011, and is also known as the 'Top Gear road', after Jeremy Clarkson was filmed driving it.
Pendine Sands: An award winning beach of two halves. Look west and you will find dramatic cliffs with a wealth of rock pools and wild cliff top paths linking onto the Pembrokeshire Coast National Park (this area was used, during World War II, for practising the 'D-Day' landings!). To the east, 7miles of glorious sandy beach, home to the setting of historic land speed records and a part time MOD firing range. NB: Actor Idris Elba broke Sir Malcolm Campbell's British land speed record at Pendine Sands
Eat… stop off at Valans in the village of Llandybie for a post-drive meal; offering a varied menu with influences from all over the world. Plus, every single thing on the menu is completely home-made!
Sleep… after an adrenaline-filled day, spend the night at the 300 year-old Cobblers Cottage on the South West edge of Brecon Beacons in Llandyfan. It even offers fully-packed cupboards and a complimentary continental breakfast for the first day.
Play… head to the former hub of West Wales' mining community Ammanford for boutique shops, horse riding, fishing, cycle trails and the Allt Nant-Y-Ci wildlife preserve, all set against the backdrop of the Black Mountains and the Brecon Beacons National Park. Don't forget to pop into Instagram-worthy coffee shop and roasters Coaltown Coffee.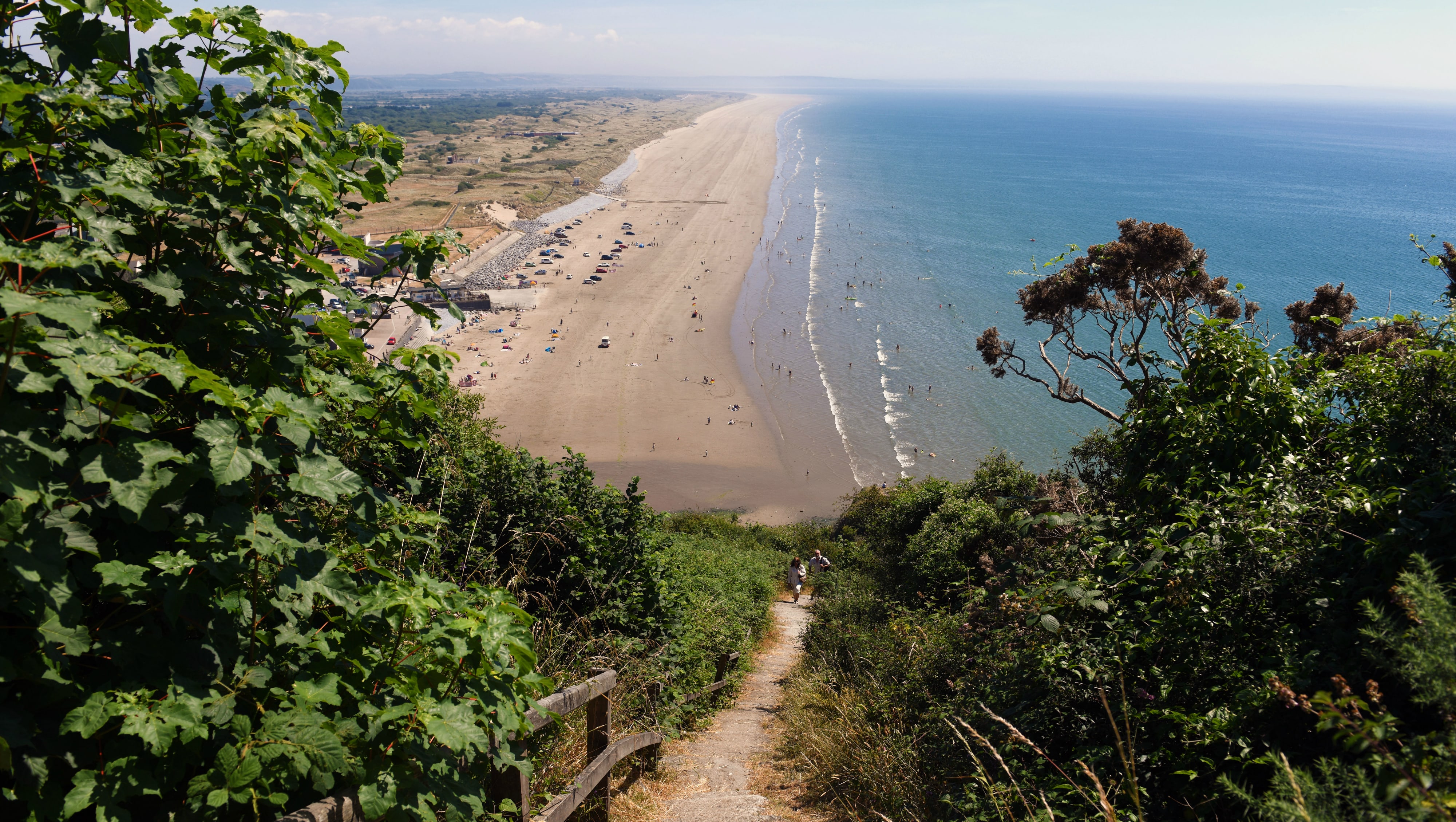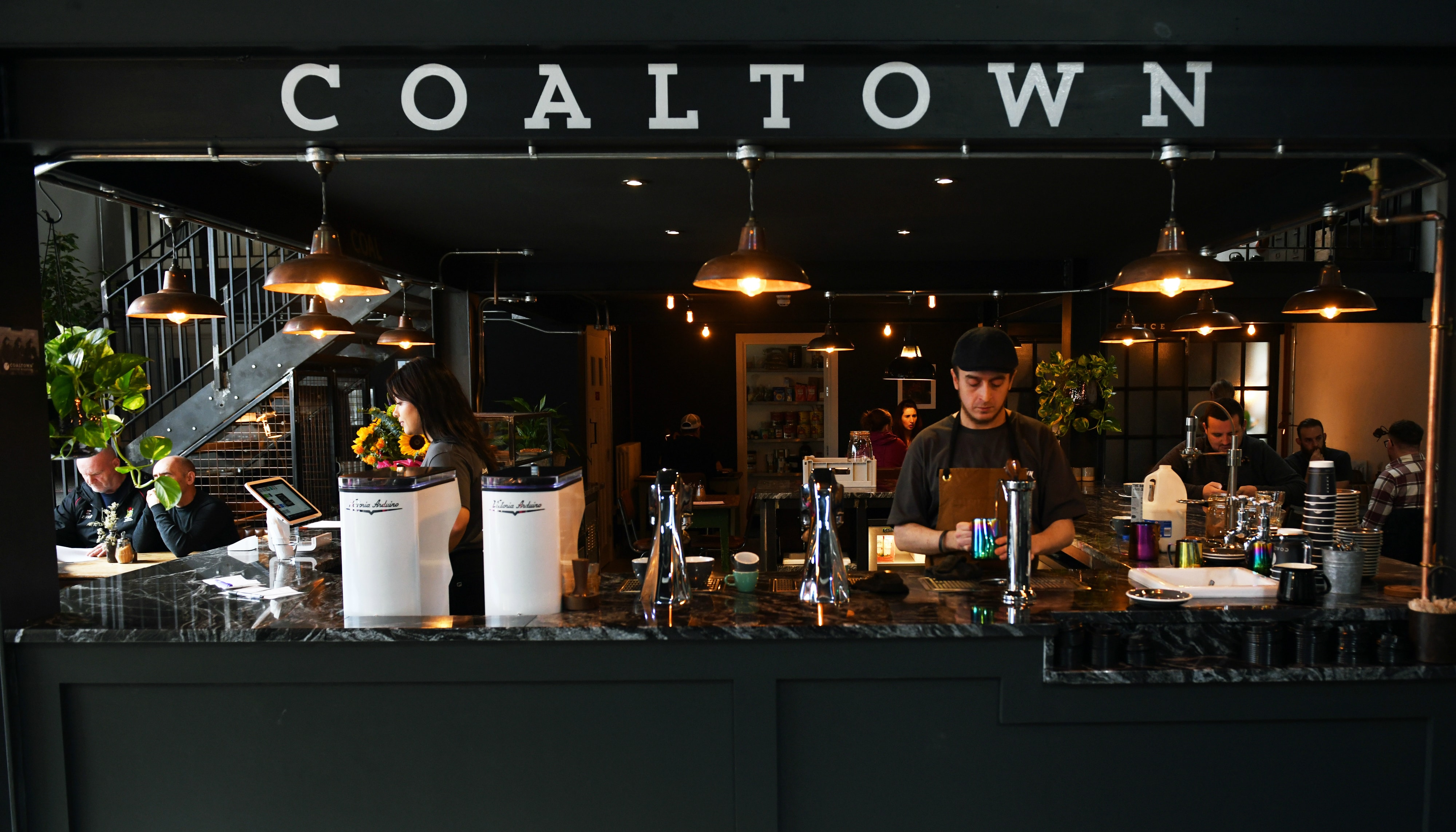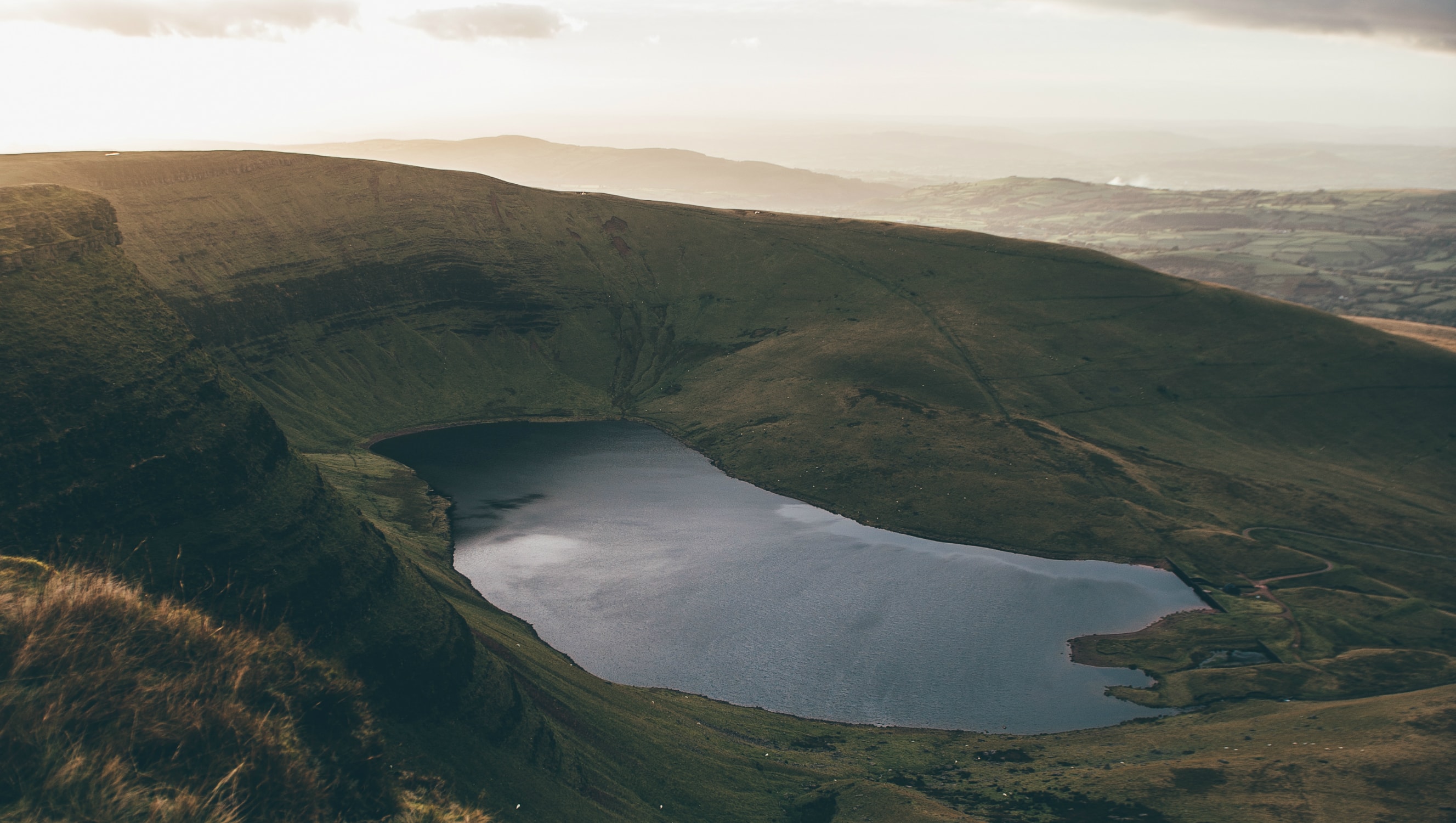 A Discovery of Witches, 2018 - Present
Starring Matthew Goode, Teresa Palmer, Valarie Pettiford
Filming hot spot: Aberglasney House and Gardens, Llangathen
Part of Aberglasney was used for Sept-Tours, fictional family home of the de Clermont family in this brilliant supernatural TV drama. Named as one of the RHS' top 10 formal gardens in the UK, Aberglasney's 10-acre grounds feature an Elizabethan Cloister Garden, an award-winning Ninfarium, an indoor garden filled with sub-tropical plants, and tempting tea rooms.
Eat… Y Polyn, Capel Dewi, between Carmarthen and Llandeilo serves fantastic food,
Sleep… Aberglasney has two delightful five-star holiday cottages to rent on site, too,
And play: Nearby pretty Llandeilo is well worth a visit for its range of tempting independent boutiques.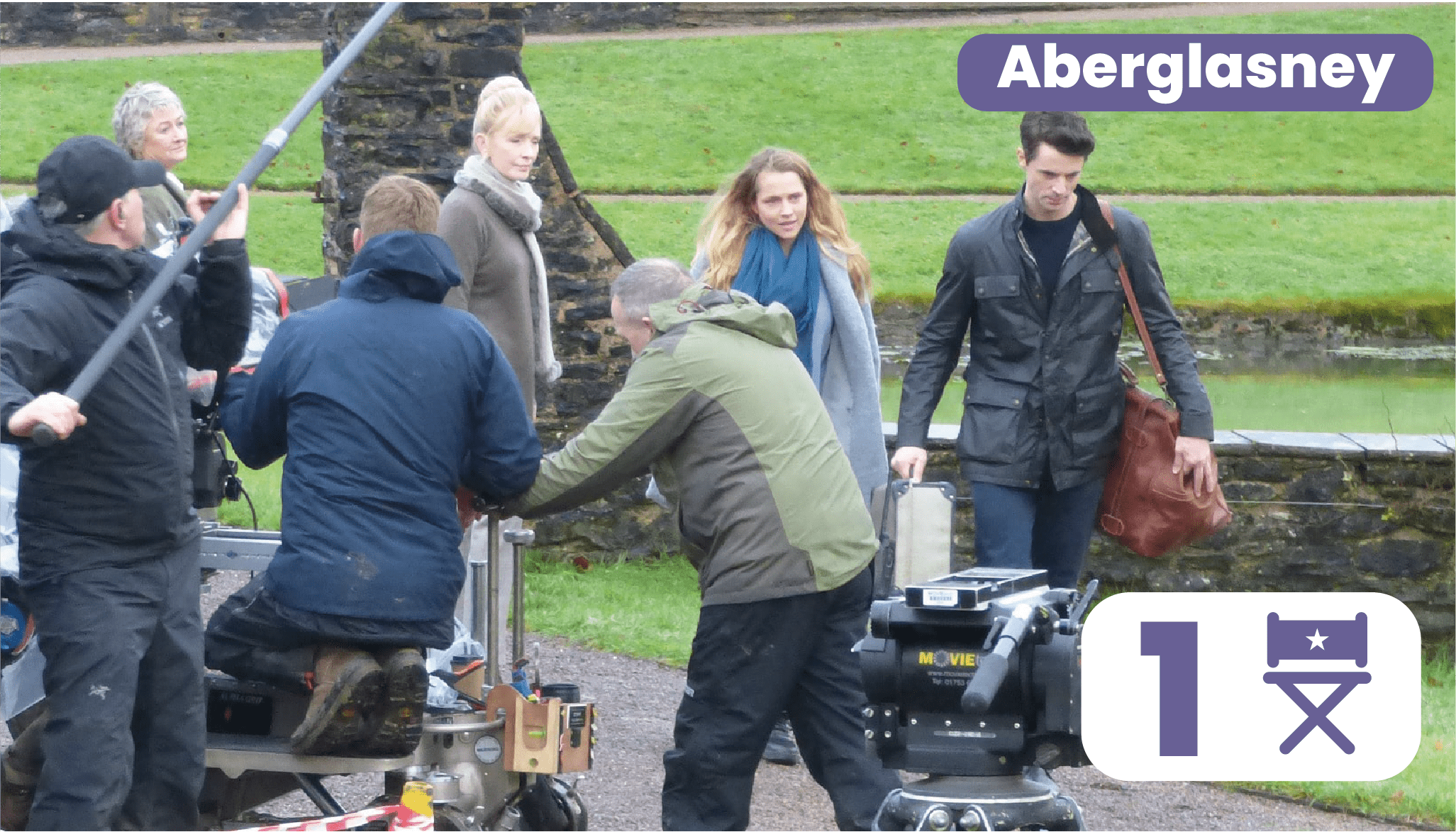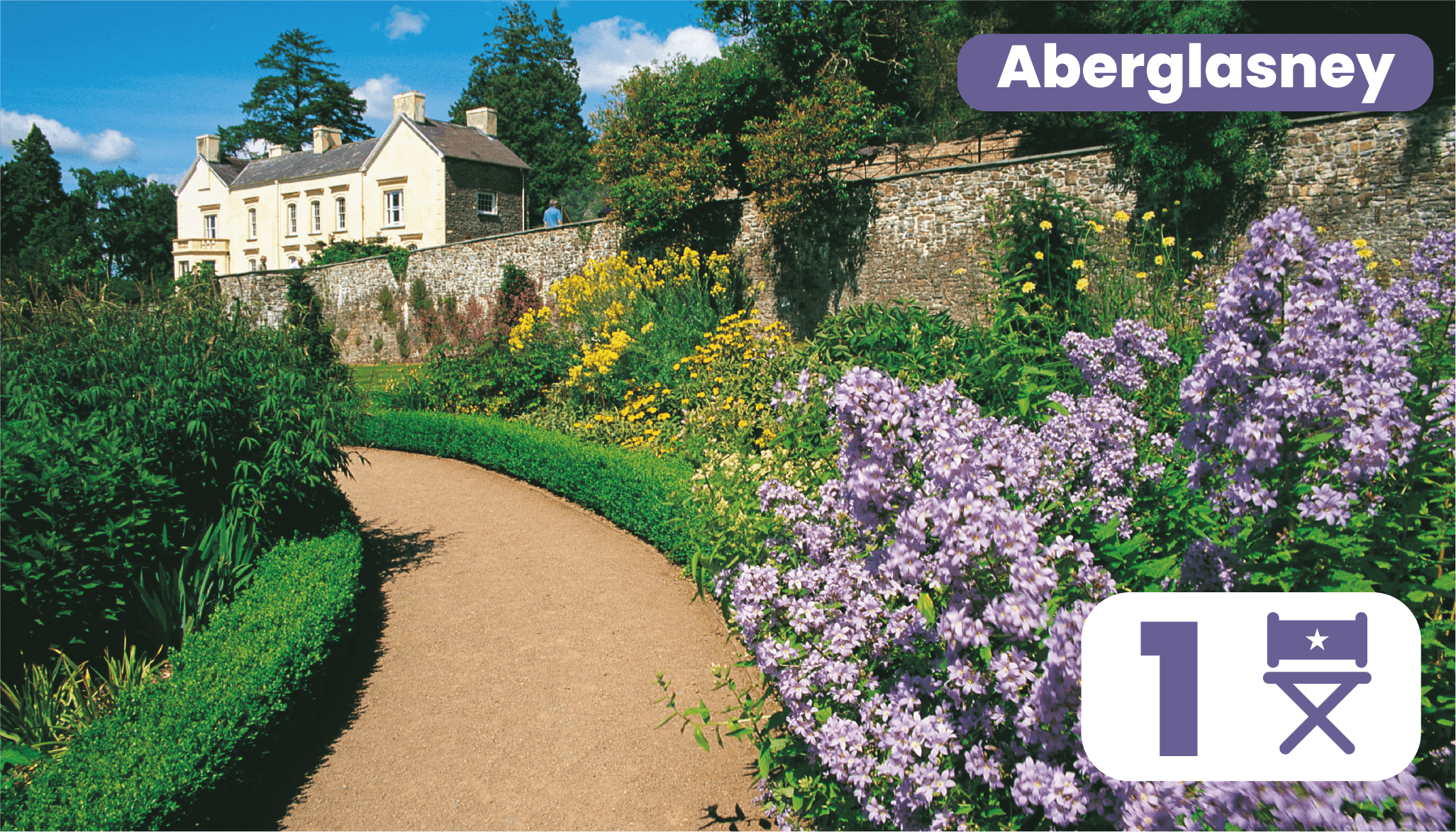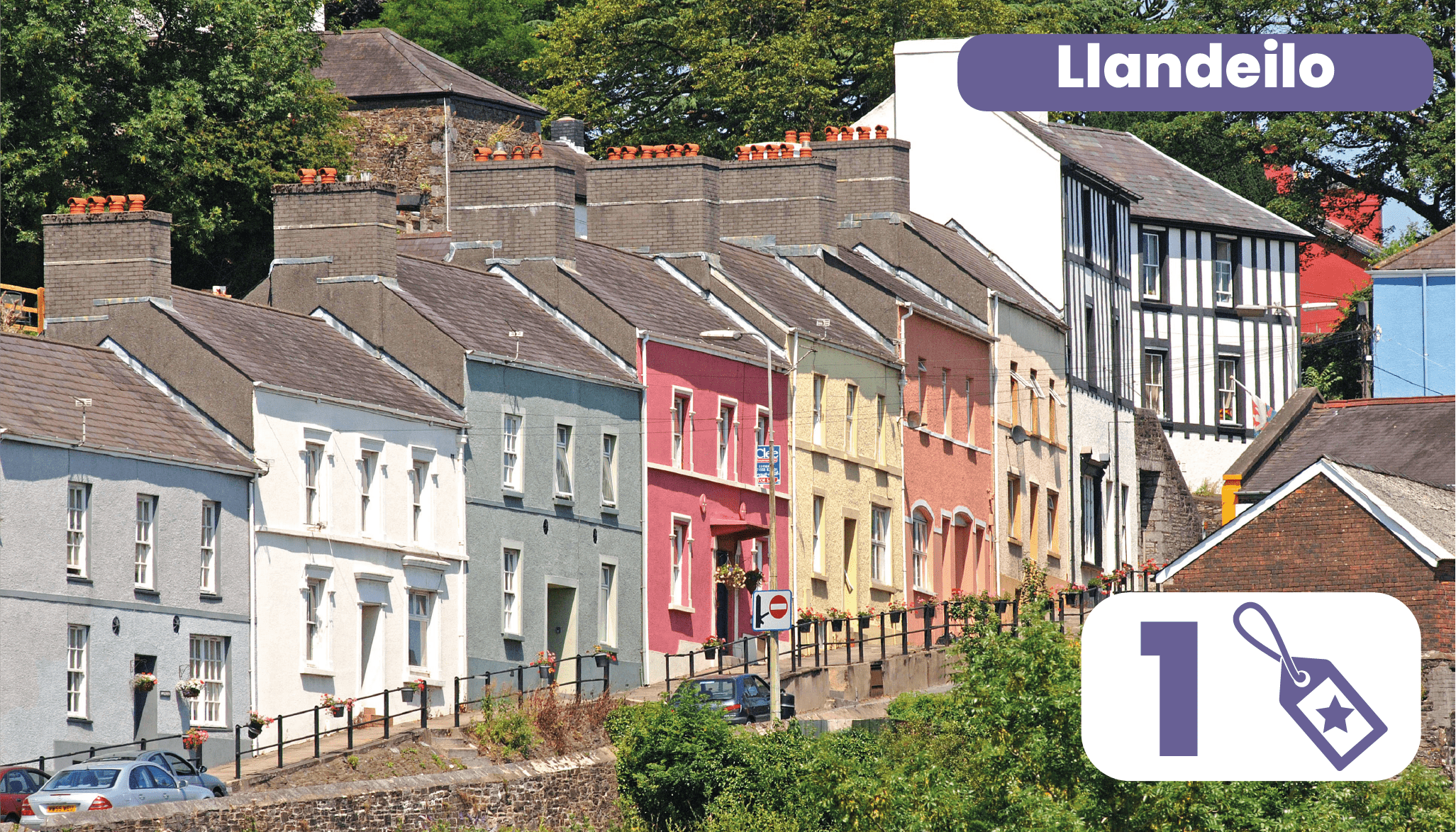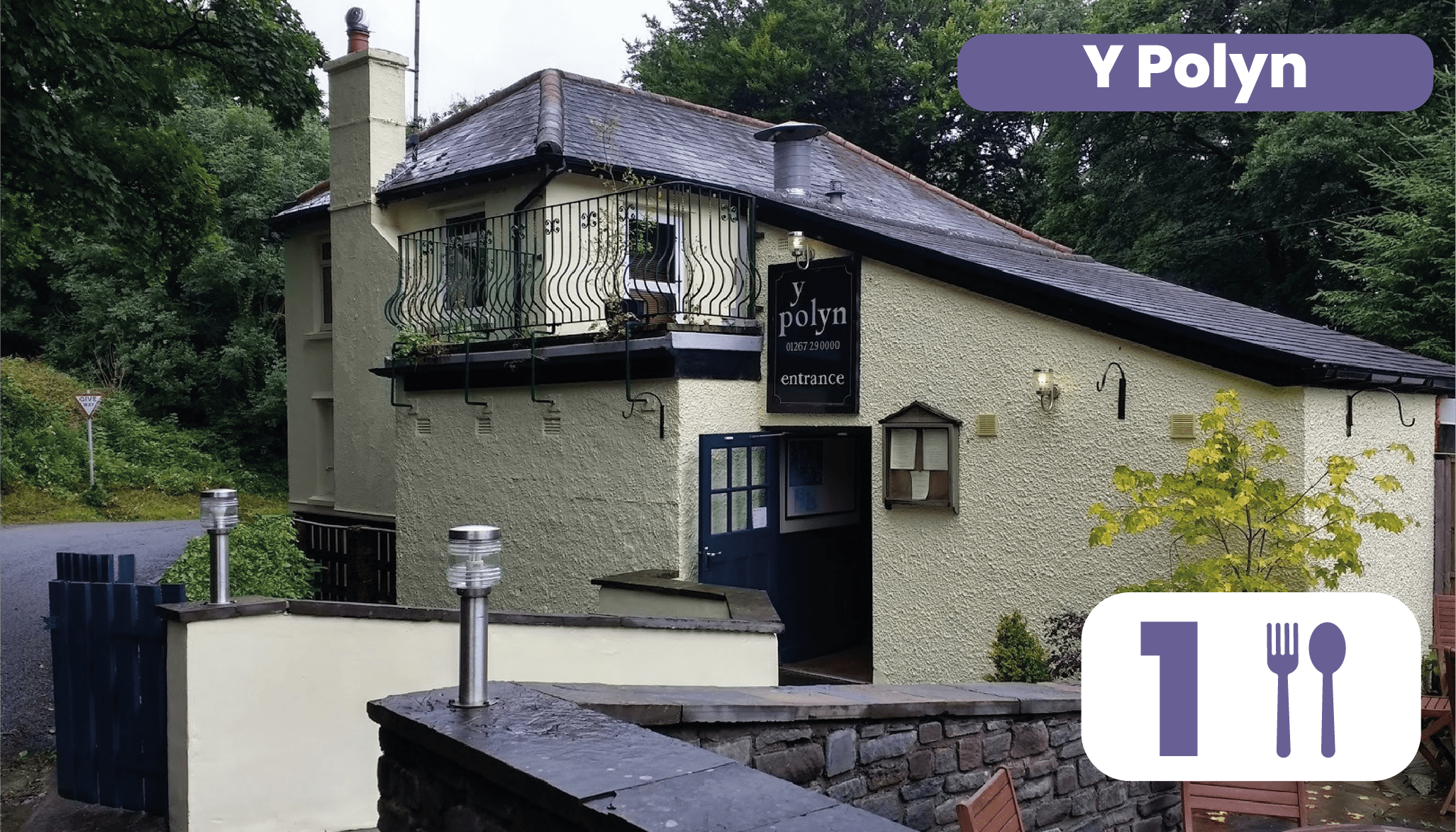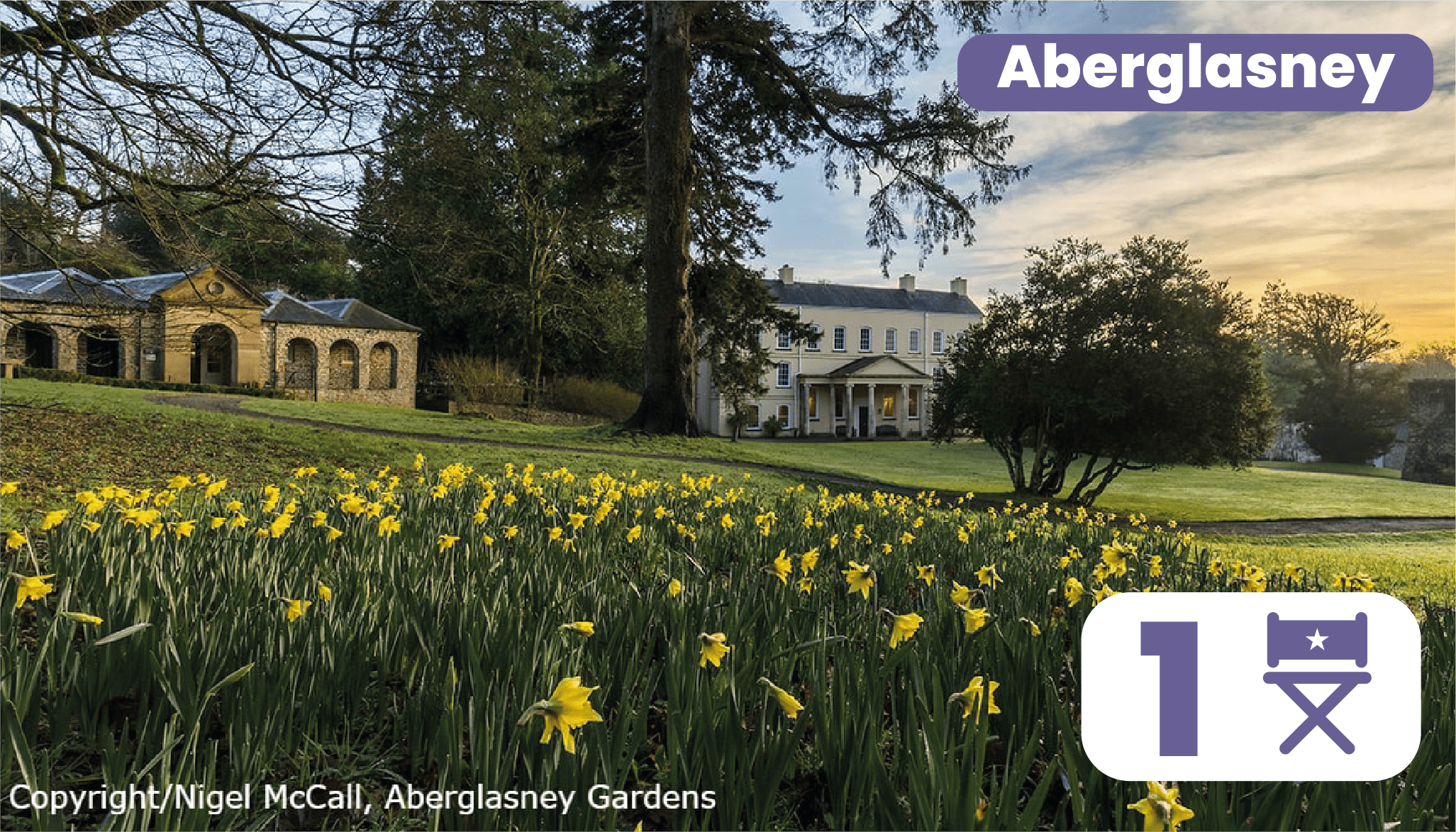 Monty Python and the Holy Grail, 1975
Starring John Cleese, Michael Palin, Eric Idle, Graham Chapman, Terry Gilliam
Filming hot spot: Kidwelly Castle, Kidwelly
One of the first scenes of this cult film, a hilarious send-up of the legend of King Arthur, features the King (Chapman) and his squire Patsy (Gilliam) approaching a very misty Kidwelly Castle, aka Castell Cydweli, a well-preserved Norman castle overlooking the town and the River Gwendraeth.
Eat… Stop to shop and enjoy lunch at Parc Y Bocs Farm Shop and Café, 01554 892 724,
Sleep… Stay in nearby Burry Port at Whitfords Café Bar with Rooms.
And play: Walk the Ferryside to Kidwelly section of the Wales Coast Path, 5.25 miles / 8.5 km, which features magnificent views across three river estuaries and over to the Gower Peninsula,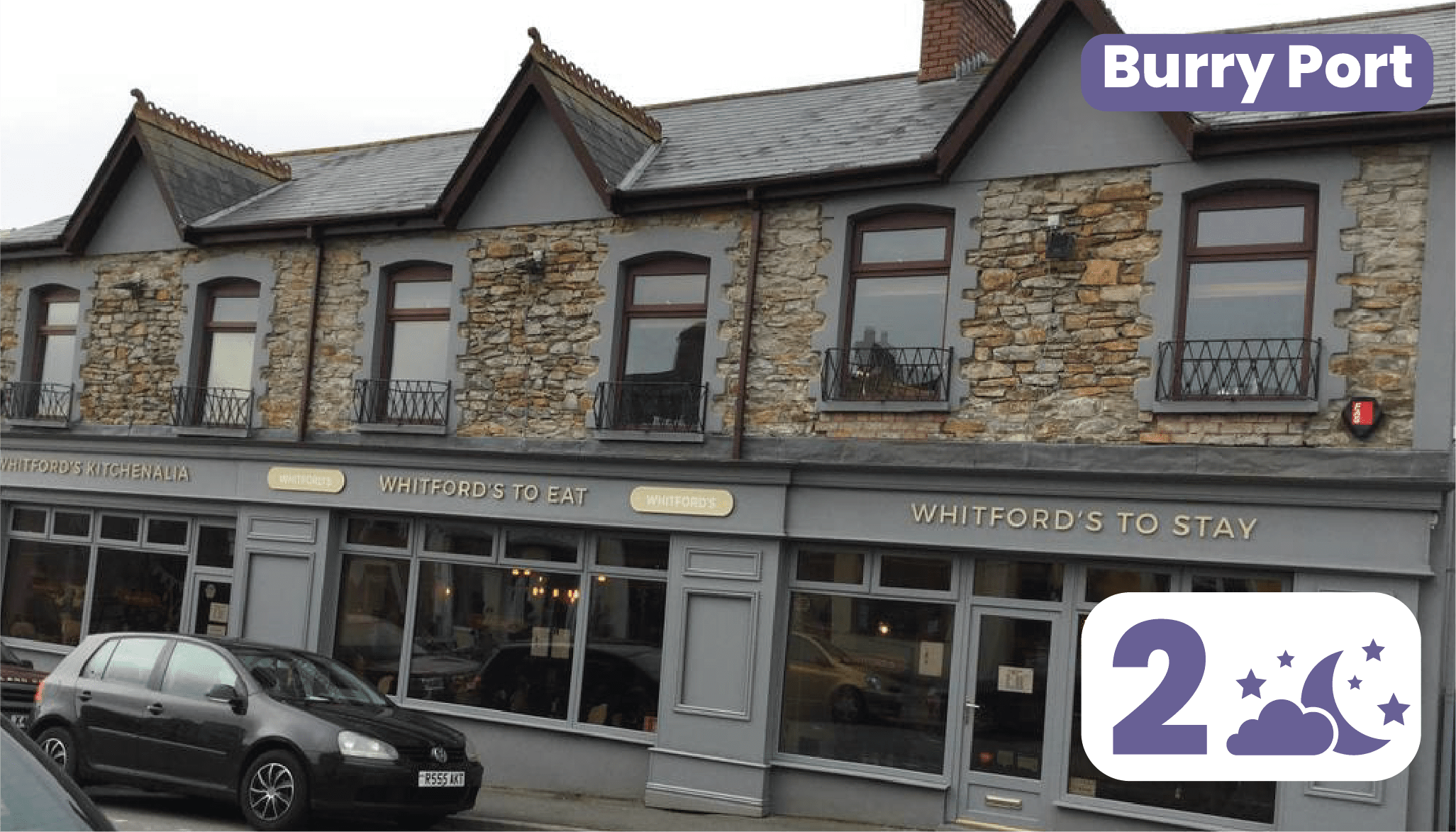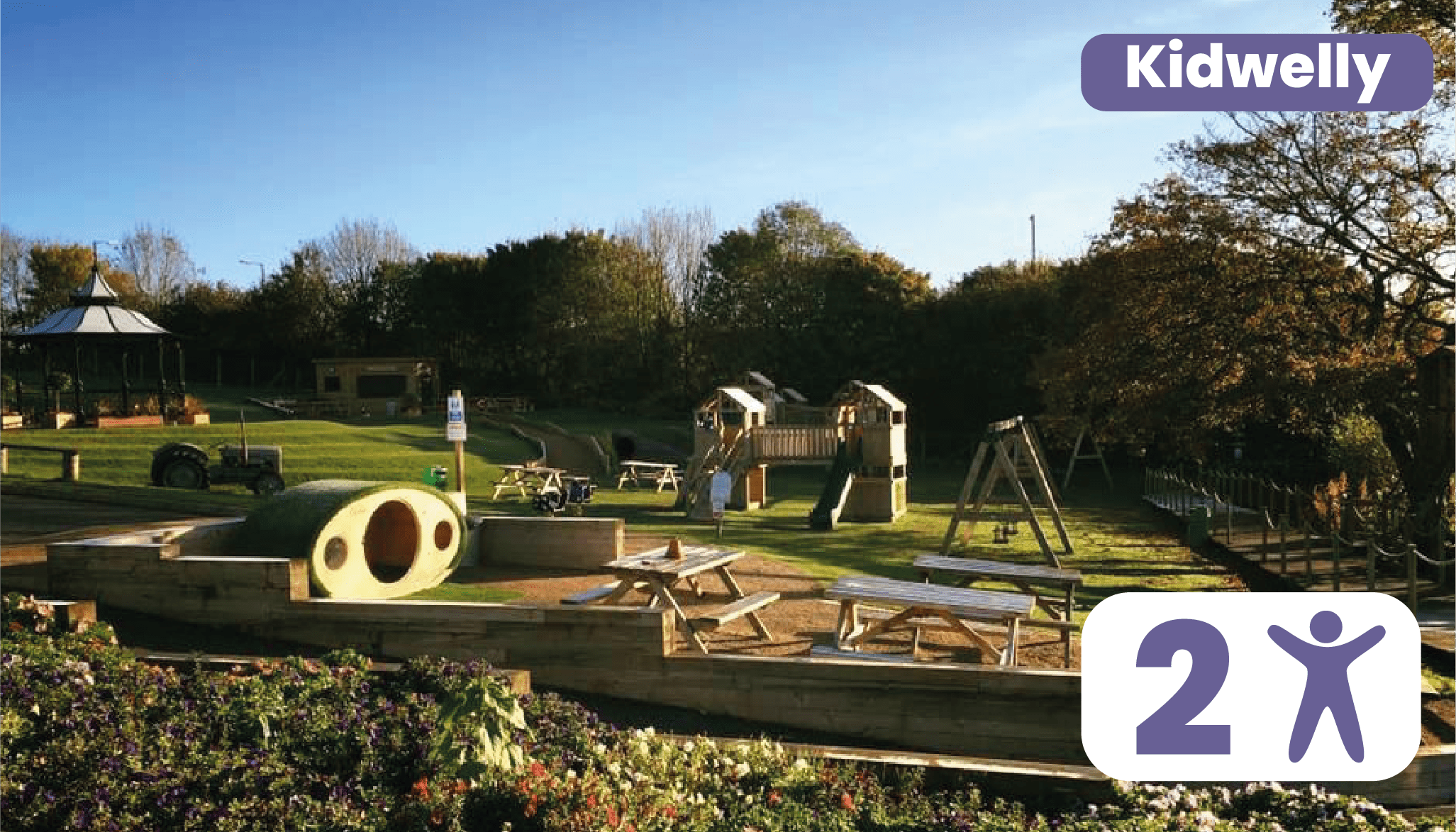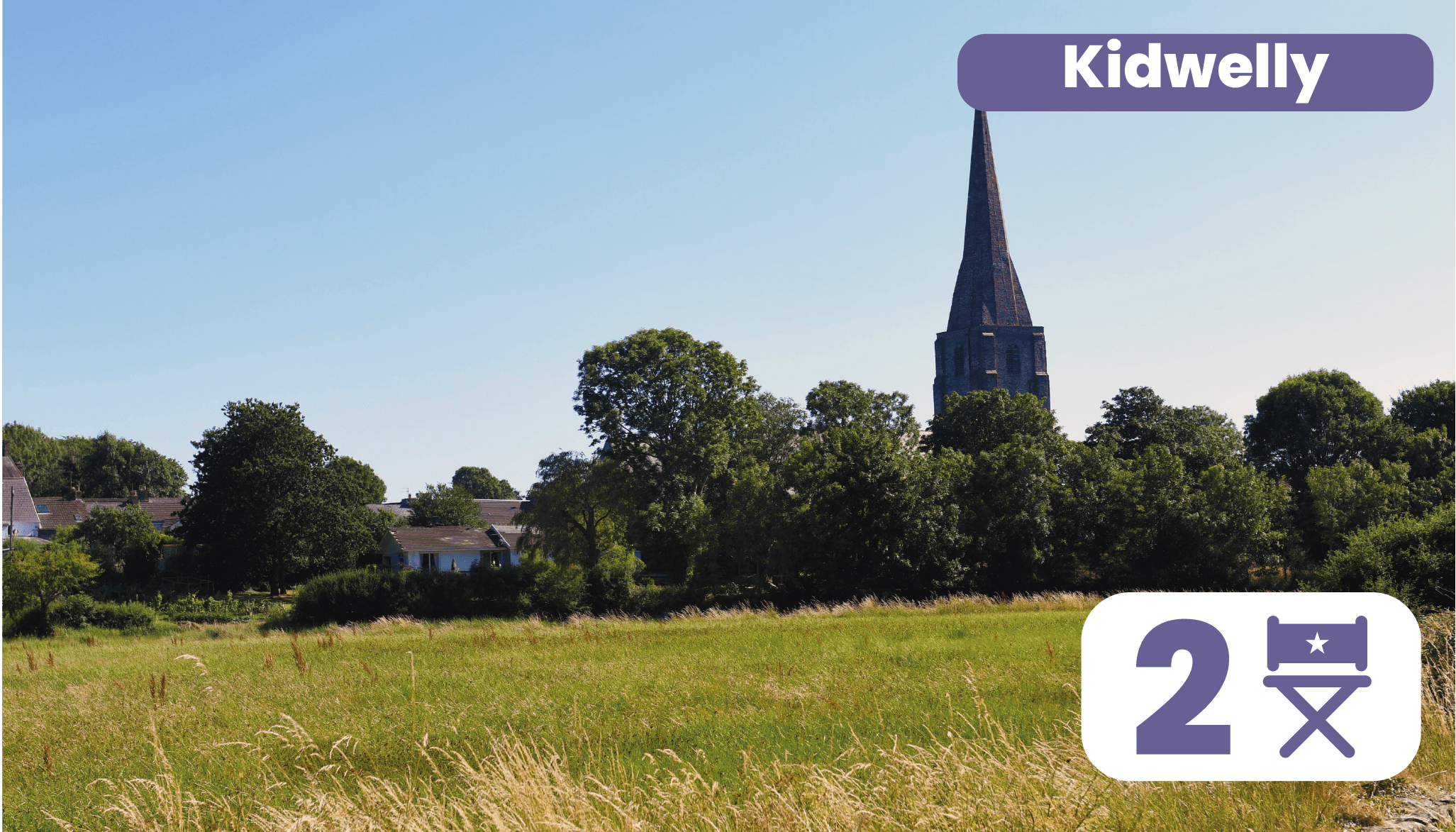 The Edge of Love, 2008
Starring Keira Knightley, Sienna Miller, Matthew Rhys
Filming hot spot: Laugharne
Of course some scenes for this biopic, loosely based on the life of Dylan Thomas, were filmed in Laugharne, the picturesque town where the celebrated writer and his family lived.
Eat… The Ferryman Deli, right in the heart of the town is a cracking place to stop for lunch. Or, try the Penderyn restaurant in Browns (see below) for supper.
Sleep… at Brown's Hotel, Thomas's favourite watering hole now turned pub with rooms browns.wales
And play: Attractions include Thomas's home, The Boathouse, his Writing 
Shed and a two-mile walk commemorating his poem about his 30th birthday.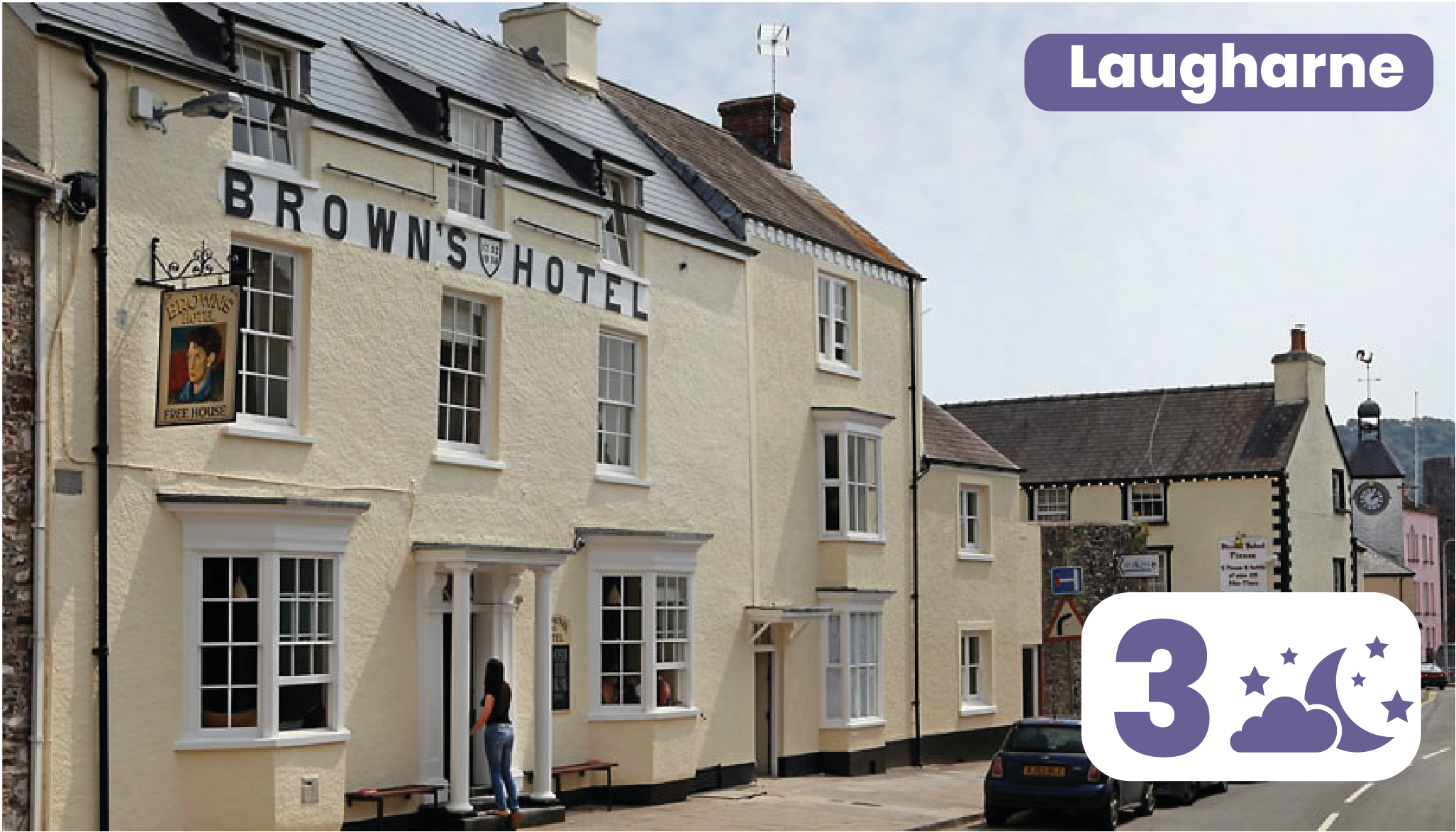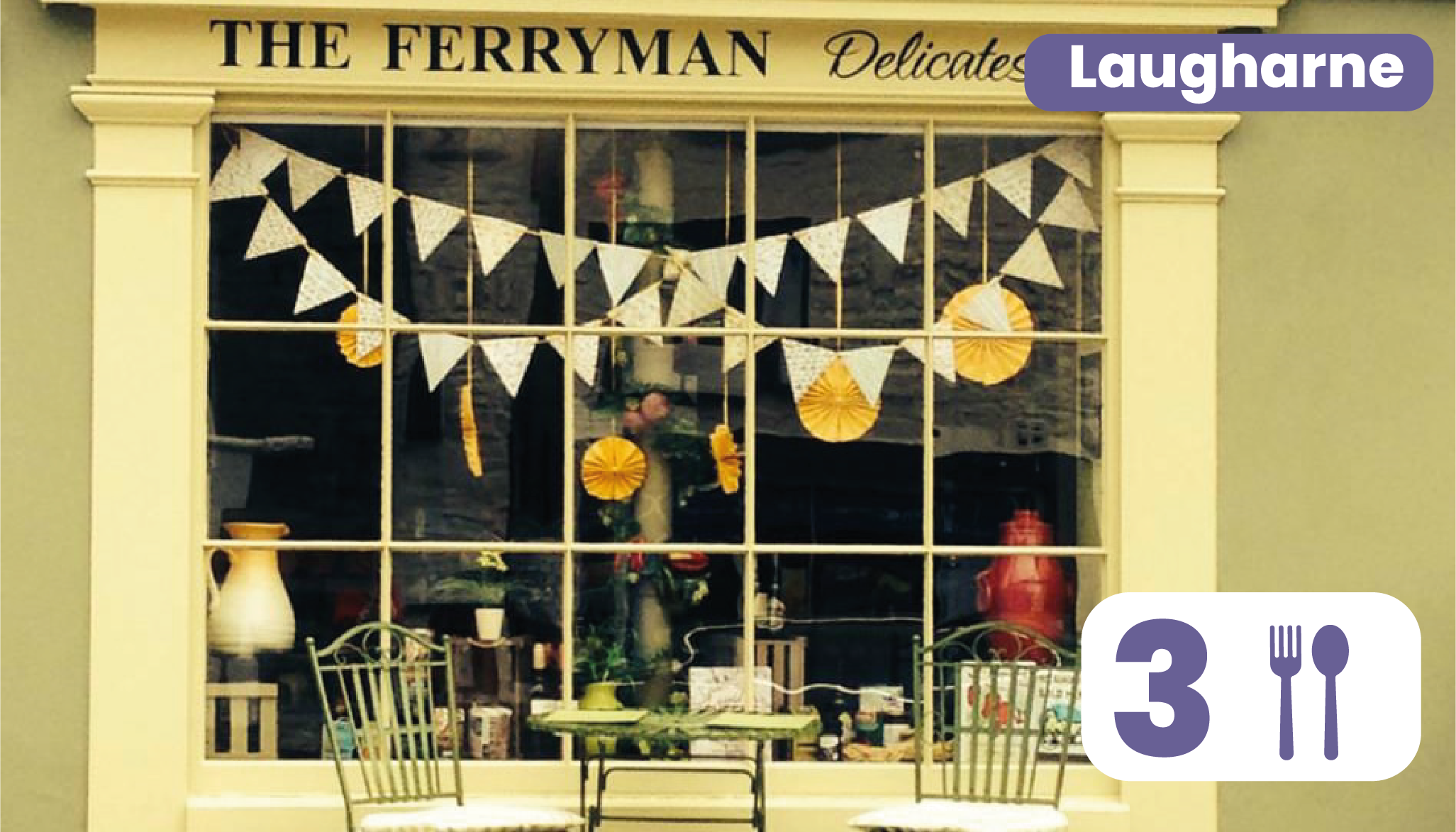 Stardust, 2007
Starring Michelle Pfeiffer, Charlie Cox, Claire Danes, Robert de Niro 
Filming hot spot: Llyn Y Fan Fach
Not surprisingly, this blockbuster fantasy romance is not the only film in which Llyn Y Fan Fach, or Lake of the Small Hill, Llangadog, a beautiful 20,000-year-old glacial lake, has featured. Watch out for it in King Arthur (2004, starring Clive Owen and Keira Knightley), too. The lake lies within the Brecon Beacons National Park.
Eat… For great pub grub you won't go wrong at the Goose & Cuckoo, Llangadog
Sleep… Check into The Cawdor, with its striking red façade in the centre of the market town of Llandeilo, thecawdor.com 
And play: Activities available in the Brecon Beacons including hiking, biking and birdwatching, not forgetting some incredible 'dark skies' at night.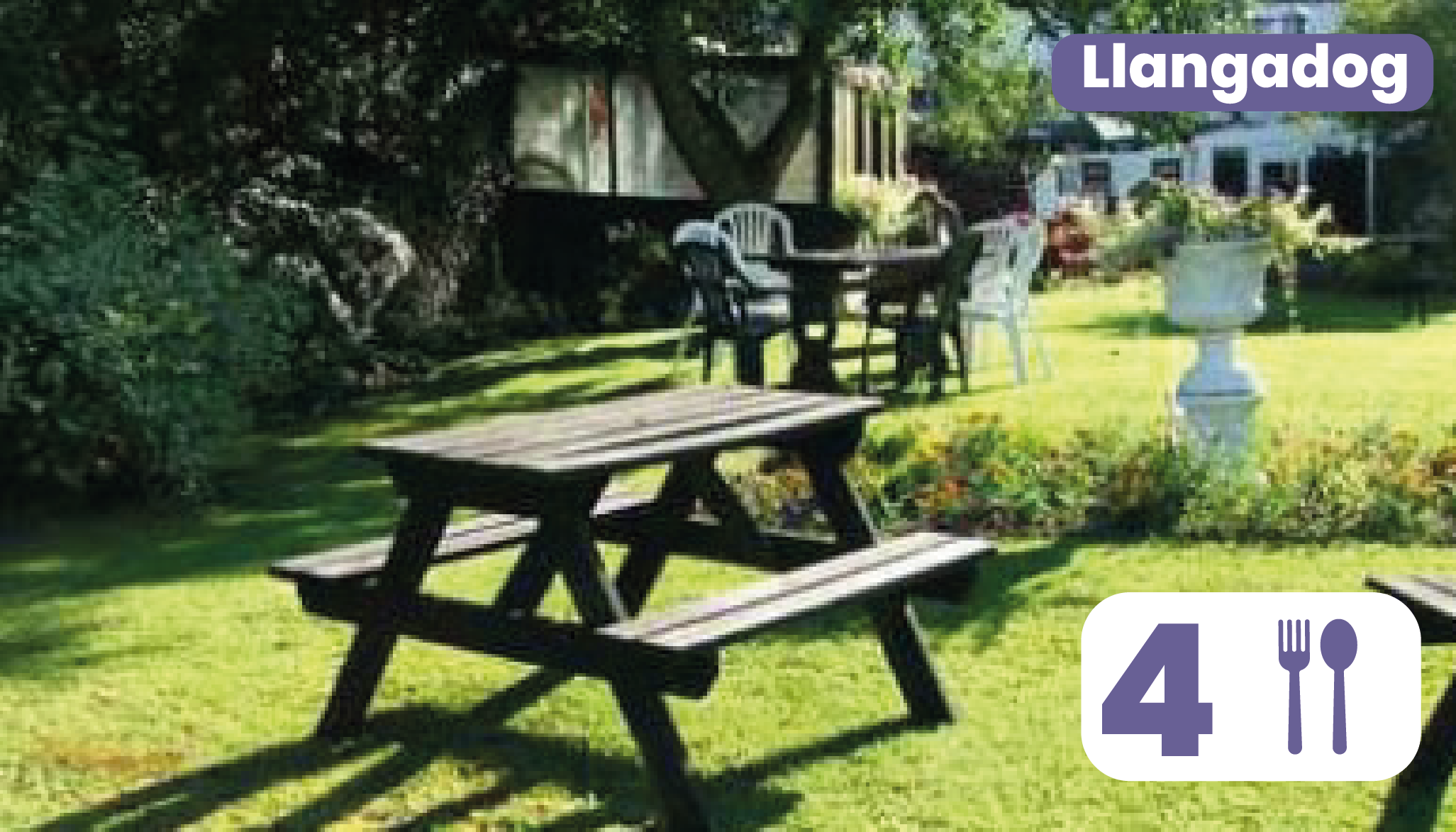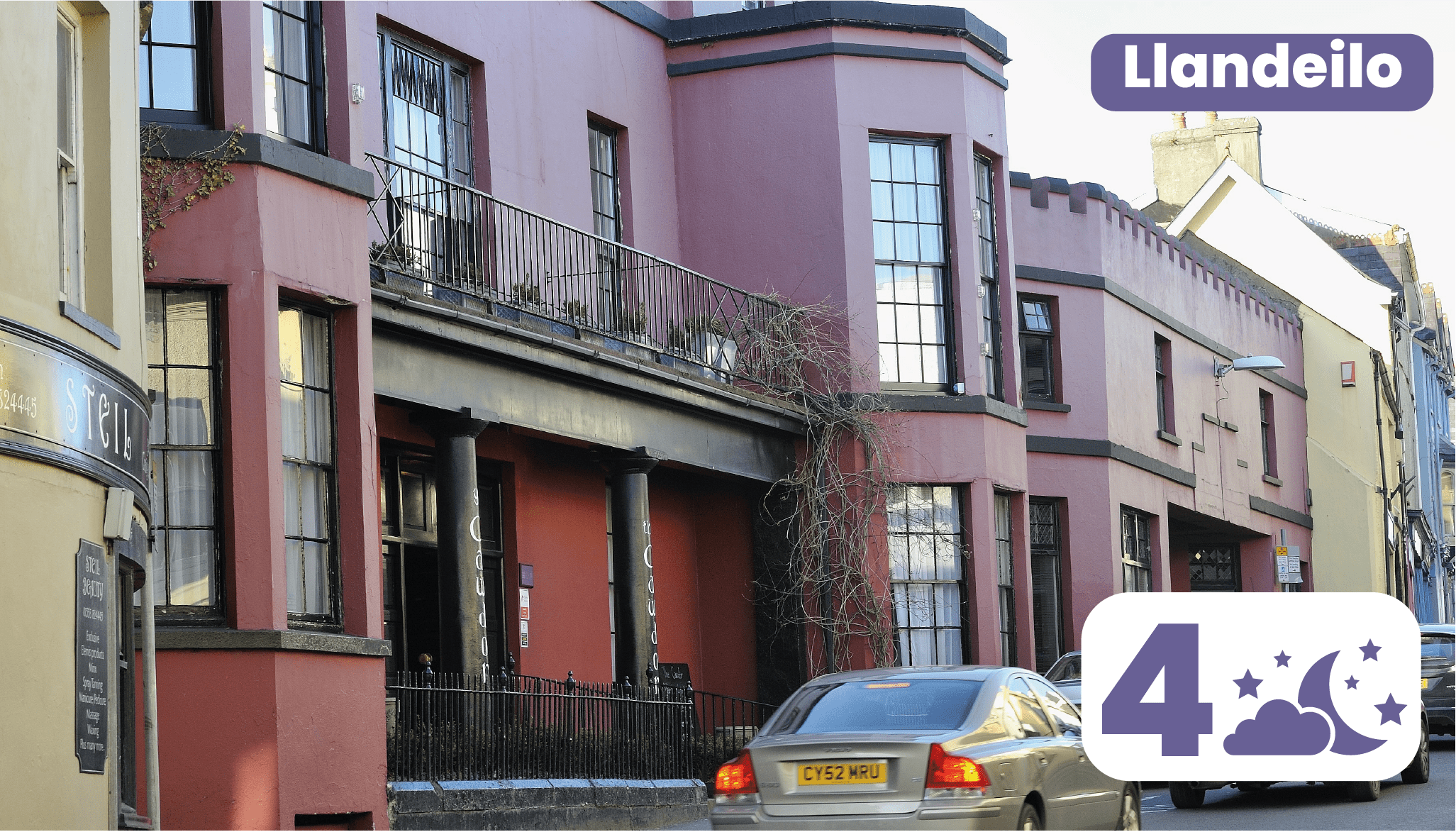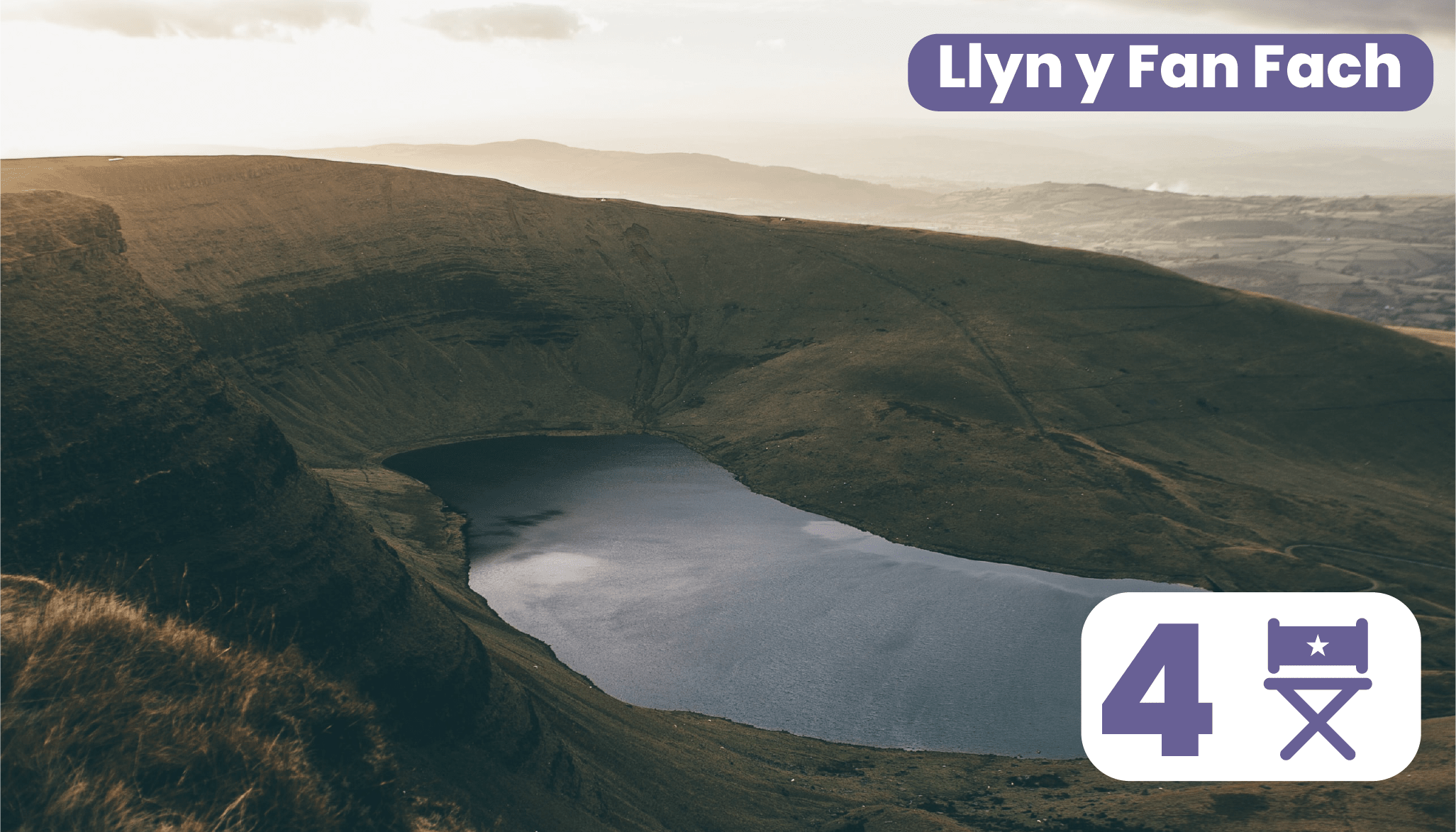 Six Minutes to Midnight, expected to be released later in 2019
Starring Judi Dench, Jim Broadbent, James D'Arcy, Eddie Izzard
Filming hot spot: Llansteffan
Gelli Aur Country Park, four miles from Llandeilo, have been the prime locations for this 1930s-set thriller, as well as the picturesque Llansteffan. Dame Judi cooled off during filming with a Welsh Joe's Ice Cream and went to The Cawdor where she loved the profiteroles.
Eat… The Capel Bach Bistro at The Angel in Llandeilo serves excellent food, 
Sleep… Follow in the footsteps of the stars .. Dame Judi stayed at luxury guesthouse Llwynhelyg Country House, Llanarthney.
And play: Enjoy Llansteffan's large, peaceful, soft sand and cockle shell beach, which has benches and picnic tables and is easily accessed from the large car park.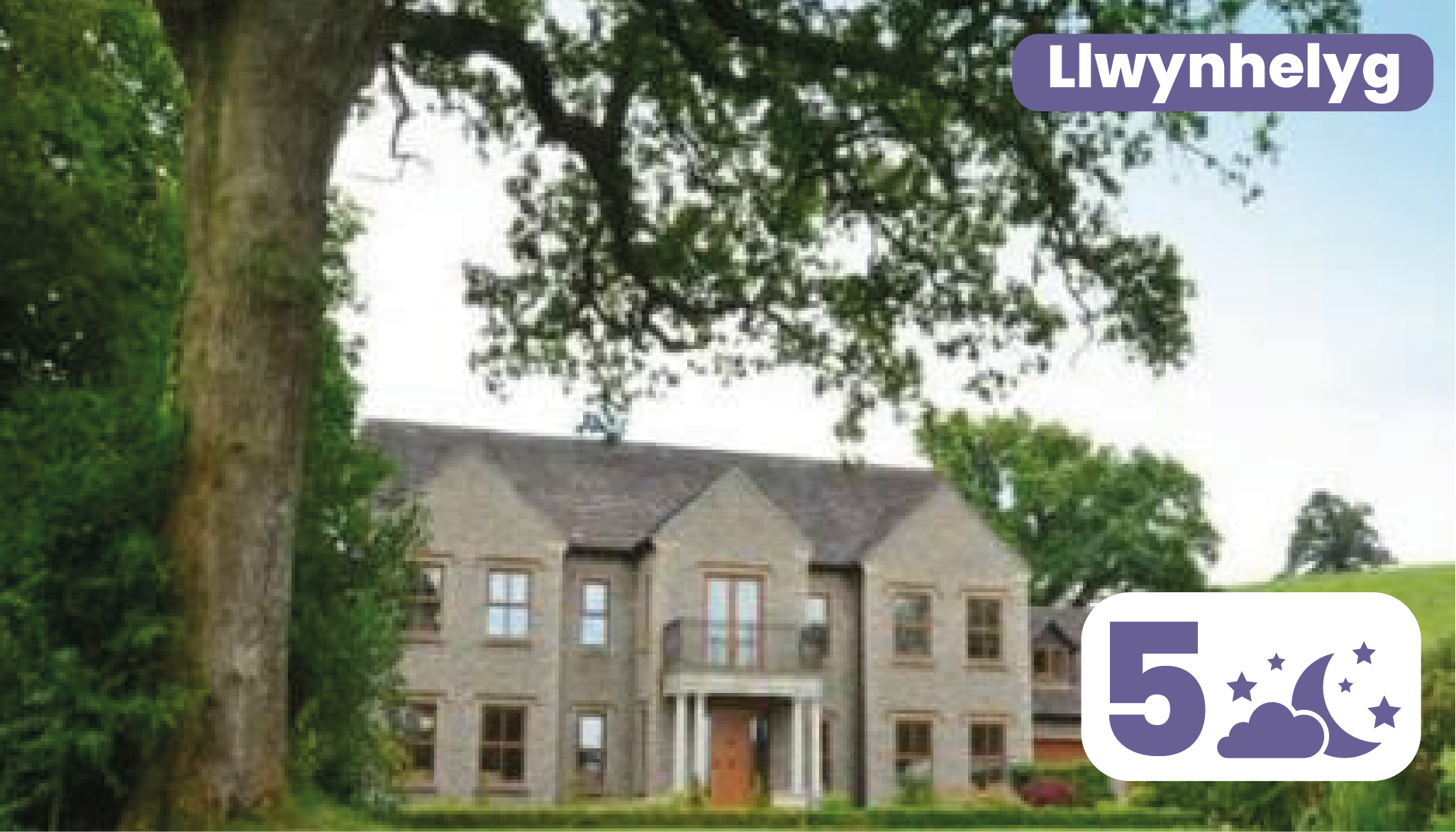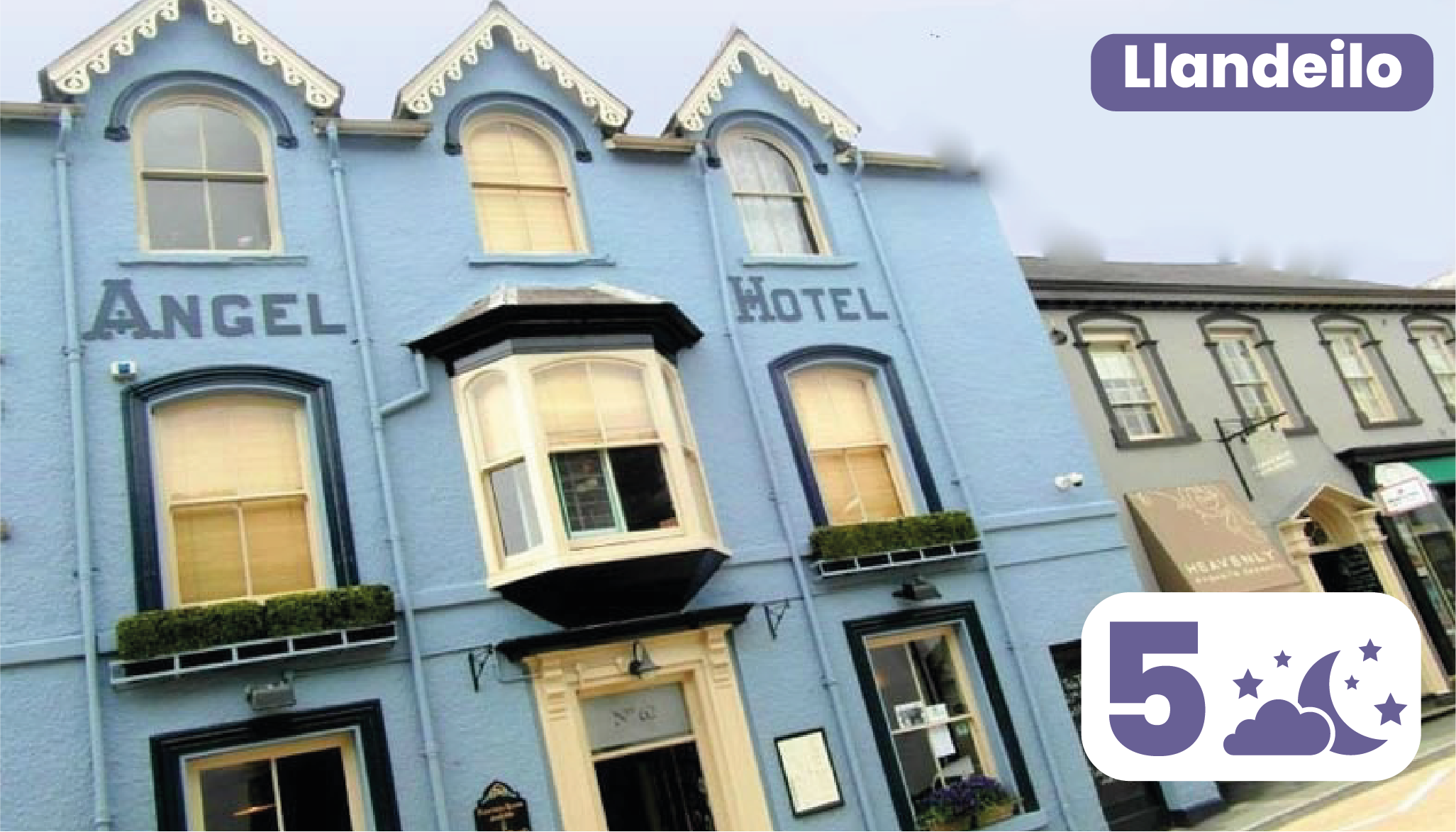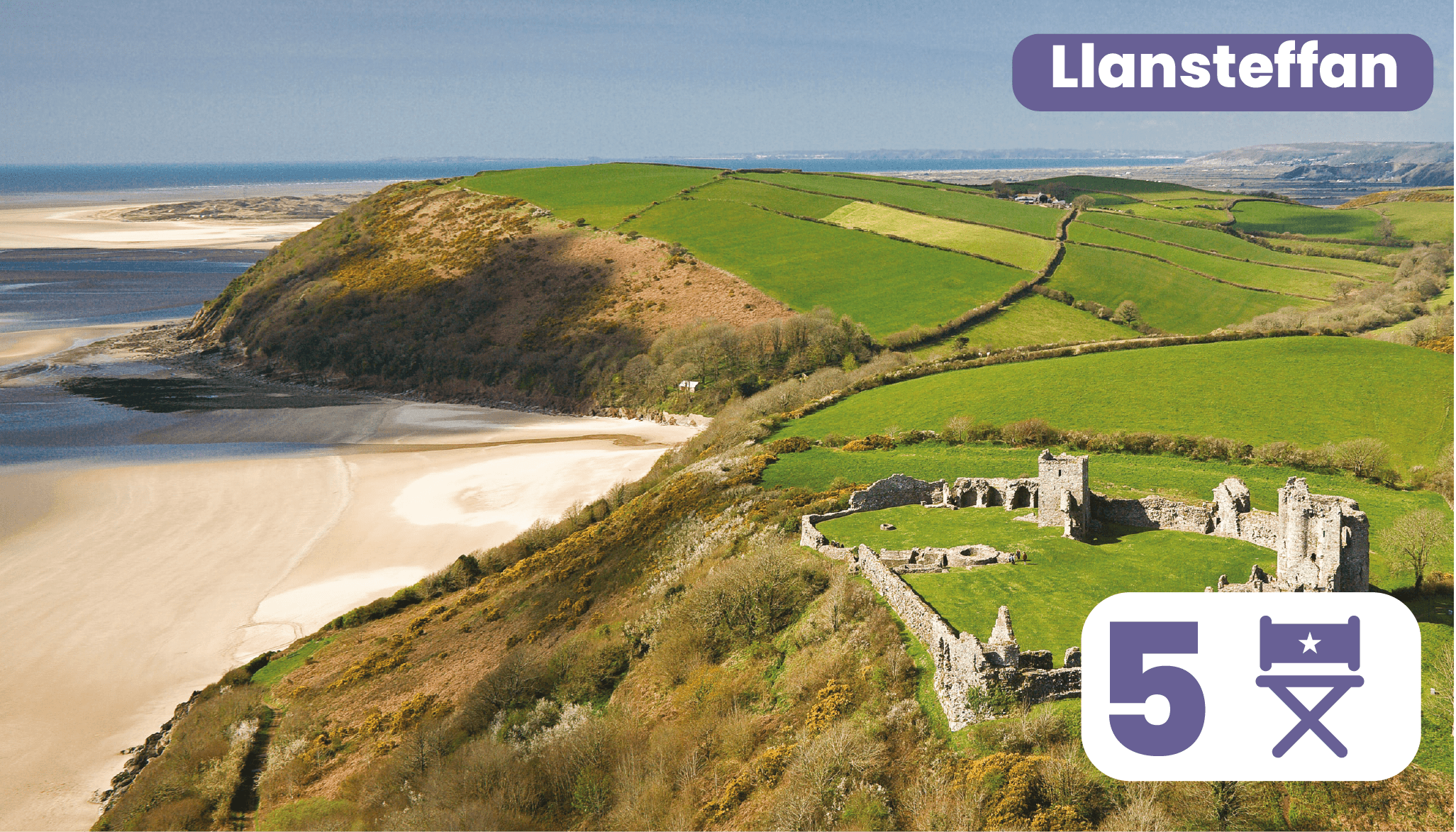 Pride, 2014
Starring Bill Nighy, Imelda Staunton, Dominic West
Filming hot spot: Carreg Cennen Castle
This historical comedy-drama is based on the story of gay activists who helped miners during the lengthy strike of the National Union of Mineworkers in the summer of 1984. Filmed in several Welsh locations, one of most easily recognisable has to be this dramatic castle, built on a hill in around 1277 in the village of Trap, four miles south of Llandeilo.
Eat… The Ginhaus Deli, Llandeilo, offers lovely meals, takeaway local foods and a vast selection of gins.
Sleep…at The Plough in Rhosmaen, just a mile or so outside Llandeilo in the beautiful Towy Valley.
And play: Explore the filming location more fully by hiking one of the scenic walking trails which encircle the castle.