Welcome Back...
Due to a rise in coronavirus cases, certain areas of Wales and the UK now have local travel restrictions in place. Carmarthenshire-based accommodation, attractions and hospitality businesses are advised to check the location of any forthcoming client bookings, advising any guests from areas under restrictions that the booking can't be honoured.
Hospitality businesses in Wales have to close at 10pm and provide table service only, with all off-licences, including supermarkets, stopping selling alcohol at 10pm.
It is now compulsory for hospitality businesses and other high-risk settings to collect contact details to support the NHS Test, Trace and Protect service. Details of staff, customers and visitors need to be recorded.
A new NHS COVID-19 app was launched on 24 September for Wales and England, logging the amount of time spent near other app users, and the distance between you, so it can alert you if someone you have been close to later tests positive for COVID-19.
It is a legal requirement to wear face coverings in shops & indoor public spaces as well as on public transport.
These steps are being implemented to reduce the spread of coronavirus and to keep us all safe.
Please continue to visit our Newsroom for the latest information.
So, here's what we're doing.
Although Carmarthenshire will be as wonderful as ever, you'll notice some changes in how we operate and perhaps some differences in reopening timescales for some services that we have here in Wales compared to other areas of the UK. Put simply you will need to do more research, planning and pre-booking for your stay or day out.

For everyone's protection, our tourism businesses are applying higher standards of cleaning and changing their procedures to comply with Government guidance. Many are now proud holders of the new UK wide Good to Go tourism accreditation so look out for those displaying their accreditation!

Further safety measures in our town centres include signs and posters on social distancing.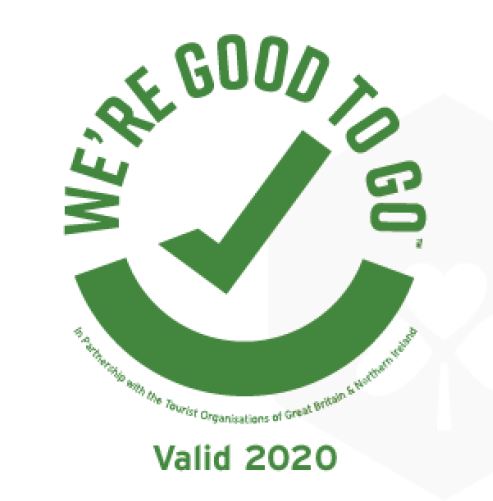 If a beauty spot or beach is too busy, why not simply go and discover a new favourite place and explore our hidden gems from Carmarthen Bay in the South to the Cambrian mountains in the North. If after browsing through all of the things to do and see in our website you still have a question, please contact one of our bilingual staff through our tourist information via email tourism@carmarthenshire.gov.uk . We will respond as soon as possible
Together we can;
• Respect our guidelines, safety measures, local communities and others around you
• Protect –yourself, other people, and critical services; stay home if you're unwell
• Enjoy our people, places and hospitality safely - thank you for supporting local businesses get back on their feet


Diolch / Thank you
Useful links for updates;
Carmarthenshire County Council
Public Health Wales guidelines
Carmarthenshire County Council Tourism pages
The information on these pages may not reflect the current status of places to visit and what you can do. Please check with the places you intend to visit before travelling