Amman Valley & the Black Mountain
The Former hub of West Wales' mining community has benefitted from a considerable amount of regeneration over the past few years.
One of the principal towns of Carmarthenshire, Ammanford, was the heartland of mining in west Wales.
Legend has it that King Arthur and his knights hunted wild boar on the slopes of the Amman Valley, that is why the Wild Boar is featured on historical trail boards and great metal sculptures about Ammanford.
The Black Mountain that is part of this dramatic landscape, is regularly sought out by film makers, particularly because of the sweeping ribbons of road on the A4069 that can test skill and driving ability. 
Among the famous names linked to this area is the rugby wizard Shane Williams.
If you prefer a more active holiday Glynhir Golf Club, Bryncoch Fishing Farm and Dinefwr Riding Centre are in the area. These fantastic attractions are set against a backcloth of the Black Mountain within the Brecon Beacons National Park.
Allt Nant y Ci is situated adjacent to Saron village just west of Ammanford. The quiet wooded areas of the park are perfect for peaceful strolls. There is an off road bike trail with ramps and chicanes for the more adventurous. Bird watchers will appreciate the bird hide, tucked away in a tranquil corner of the park. On a warm sunny day the grasslands at Allt Nant-y-ci are one of the best places in Carmarthenshire to watch butterflies and dragonflies.
Not to be missed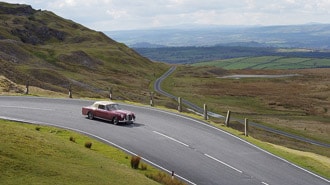 Drive Tours
Stars of Top Gear love the thrilling A4069, one of Wales' most scenic driving routes. Start at Brynamman, south of the Brecon Beacons, and head to Llangadog, just north (or vice versa). The surroundings are otherworldly, with wild ponies dotting the sparse landscape, and the road winds and twists excitingly – do it at sunset for maximum wow factor.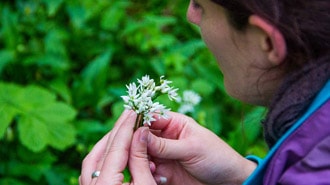 Carmel Woods
This nature reserve is built around a massive quarry near Llandybie. You'll see carpets of wild garlic – and you'll also smell them. The reserve is home to the only turlough (seasonal lake) in Britain. The lake vanishes in summer.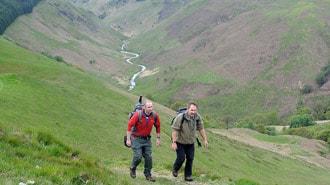 Garn Goch
Walking opportunities abound in the National Park. You can climb the Black Mountain via several routes or marvel at Y Garn Goch, the largest Iron Age hillfort in South Wales, located close to the village of Bethlehem.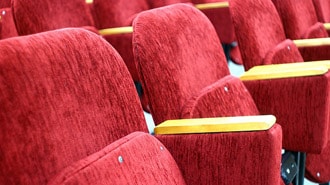 Brynamman Cinema
Brynamman Public Hall and cinema traces its origins to the 1920s where it was funded by the "check-off" system, whereby weekly contributions were deducted from the miners' wages, initially to build the hall, and subsequently to run it. To this day the cinema is run by community volunteers.
View things to do in Amman Valley & the Black Mountain
View