A short but challenging ride to the village of Myddfai
Directions
From Llandovery Car Park exit onto the A40 and turn left almost immediately onto the A4069, signposted Llangadog. Follow for 1.5km, shortly after crossing over a bridge, turn left signposted Myddfai. Follow for 2.5km, at the t-junction following a sharp downhill turn left.
Follow to the village of Myddfai and within the village at the t-junction turn left. Follow back to Llandovery for almost 5km. At the junction turn left and follow for 300 metres, turning left immediately before the Castel Hotel to return back to the car park.
The village of Myddfai is one that is steeped in history and legends that have been handed down through generations. The story of the Physicians of Myddfai and Lady of the Lake are steeped into the village culture. A visitor centre complete with cafe within Myddfai is a great place to visit and learn about the treasures that this village holds. More recently the area has become a royal one with the farm and estate of Llwynywermod now owned by the Dutchy of Cornwall.
This route heads out of Llandovery and shortly onto quiet country lanes. After crossing the river Bran it climbs up the first of several hills on the route, which may be short but packs a punch as Myddfai is not an easy place to reach.
A short, fast downhill close to Cilgwyn manor and wood gives a brief chance to recover on some flatter roads, before another climb which is thankfully at least the final one before reaching the village. Upon entering the village you pass a chapel and on past the old school with the visitor centre a short diversion on your right. It is one worth a visit for anyone interested in history or anyone looking for some refreshments.
The route back is uphill to start, climbing out of the village to a high point near the Llwynywermod estate. The final descent into Llandovery down what is known locally as Rock Hill is steep and can be treacherous, so care is needed but it makes for a fun and rewarding finish to a fantastic route.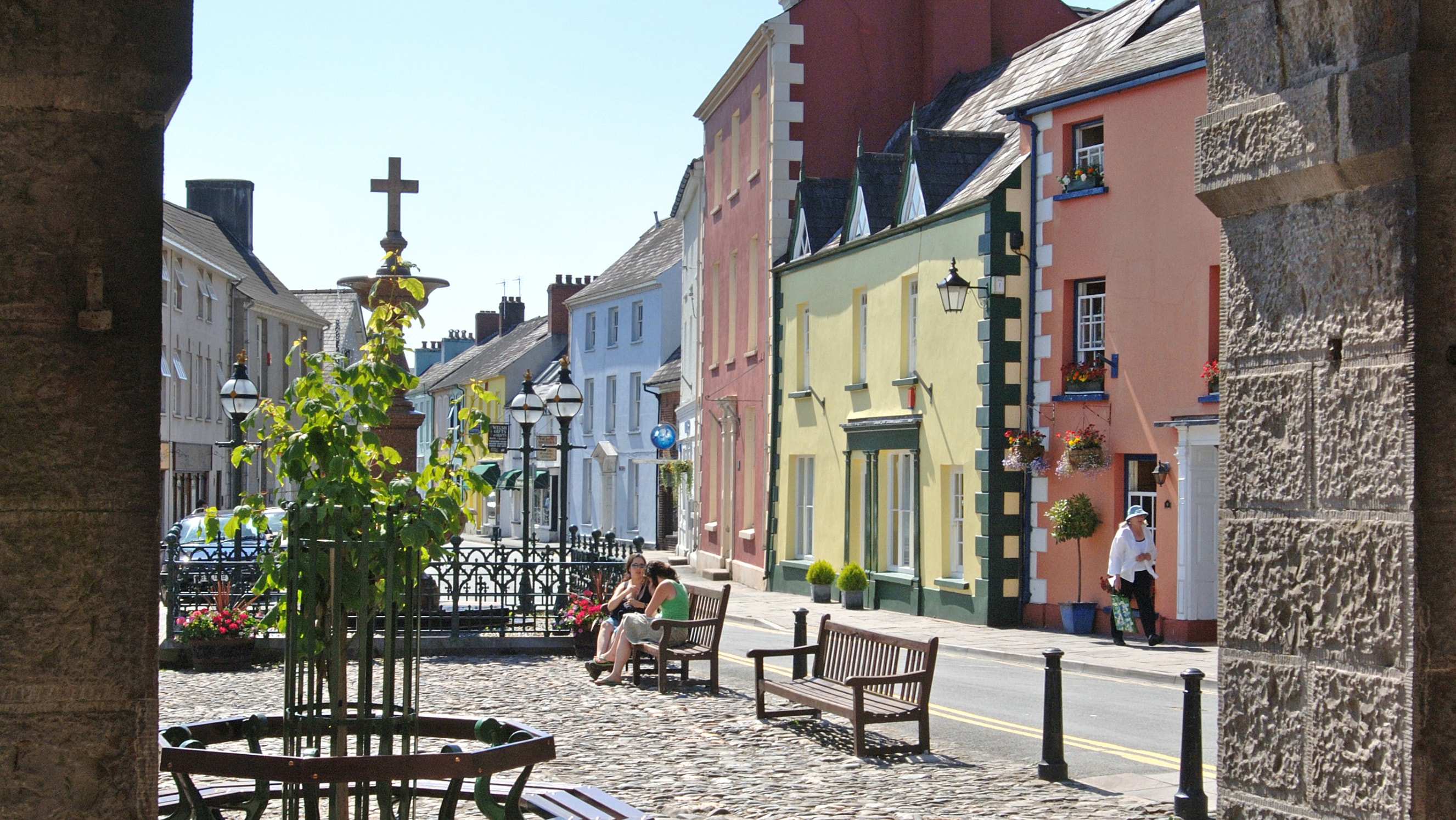 Highlights
Myddfai – Idyllic village location just within the Brecon Beacons National Park
Stopping points
Myddfai – Village Community Hall, visitor centre & cafe
Llandovery – Penygawse Tea Rooms
Llandovery – Craft Centre Cafe
Llandovery – West End Cafe
Useful info
County Cycles – Bike shop, Cross Hands