Craving a fresh air experience that's varied and diverse? Then put your walking boots on and discover the Wales Coastal Path and incredible coast and countryside of Carmarthenshire.
From Carmarthen Bay in the south to the western Brecon Beacons and Cambrian Mountains in the North, Carmarthenshire is full of spectacular and diverse landscapes with epic mountains, breath-taking vistas and a crystalline coastline that peeks across to Pembrokeshire and Gower peninsular. It's also home to Wales's longest beach and more castles than any other County making it ripe for exploration all year round.


With the Wales Coastal Path celebrated its 10th year, now is a perfect time to explore the 67mile Carmarthenshire stretch from Amroth in the west to Llanelli in the east. With spectacular views, Amroth to Pendine takes in high clifftops and the famous sweeping Pendine Sands where so many land speed records are made.
Culture fans can stroll around Laugharne, it's the location of both the boathouse and writing shed where writer Dylan Thomas wrote many of his works. The waymarked 3mile Dylan's Walk is a real treat – you can't miss Laugharne Castle
There are lovely walks in the village of Llansteffan offering cliff top views, quiet country lanes and hidden bays. And perhaps best of all, the brooding ruins of Llansteffan castle perched on the headland looking across the Tywi Estuary and Carmarthen Bay. In places, the Coastal Path heads inland around the estuaries of the Taf, Tywi and Gwendraeth, passing through bustling county town of Carmarthen.
Pembrey Country Park is set inside 500 acres of woodland alongside 8 miles of golden sands. It's the ideal location to soak up nature in all its glory. As you leave Pembrey you immediately join the traffic free and flat 17miles of Millennium Coastal Path with its spectacular views across to Gower Peninsular taking you thorough the harbour town of Burry Port. You can walk, cycle or jog all the way to Llanelli, Carmarthenshire's largest town, once the centre point of the World's Tin industry but now making a big name for itself as a leisure and tourist destination.
When walking in Carmarthenshire you get to appreciate the changing seasons: the same walk can feel and look very different from Summer to Winter, from Spring to Autumn.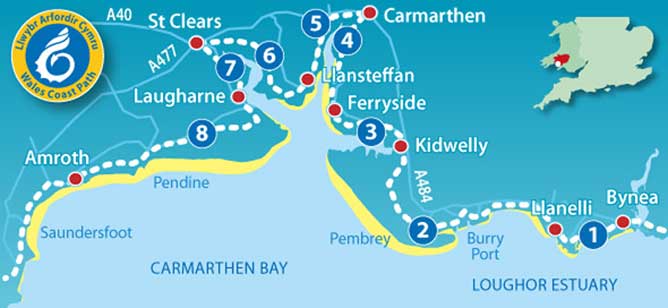 Bynea to Llanelli - 10km/6m
Llanelli to Kidwelly - 21km /13m
Kidwelly to Ferryside - 8km/5m
Ferryside to Carmarthen -14km/9m
Carmarthen to Llansteffan - 15km/9m
Llansteffan to St Clears - 16km/10m
St Clears to Laugharne - 8km/5m
Laugharne to Amroth - 16k/10m
Walk 1 -
Bynea to Llanelli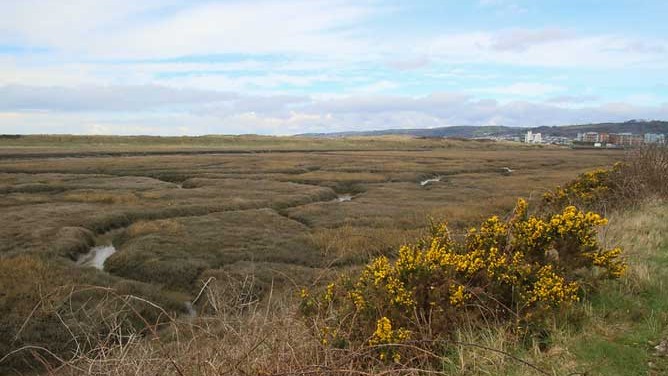 This stretch of the coast path offers you everything you need, from great attractions offering a break from your walk, to great food, as well as welcoming places to stay. The Wales Coast Path follows the celebrated Millennium Coastal Park's Cycle and walking path on this section of the walk.
Walk 2 -
Llanelli to Kidwelly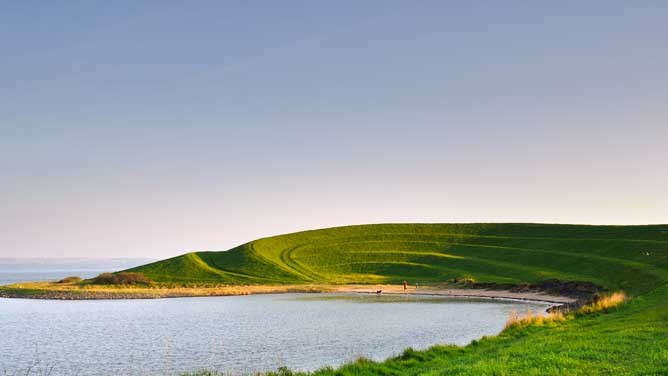 Burry Port, Pembrey and Kidwelly all have great places to stay and plenty of places to eat. If you deserve a break from walking, the attractions offer great distractions! Take time to relax in the lovely Pembrey Country Park and Cefn Sidan beach, or enjoy a coffee overlooking the marina at Burry Port. 
Places to Eat:
Ffres
High Tide
Lighthouse Café Burry Port Harbour
Walk 3 -
Kidwelly to Ferryside - 8km/5m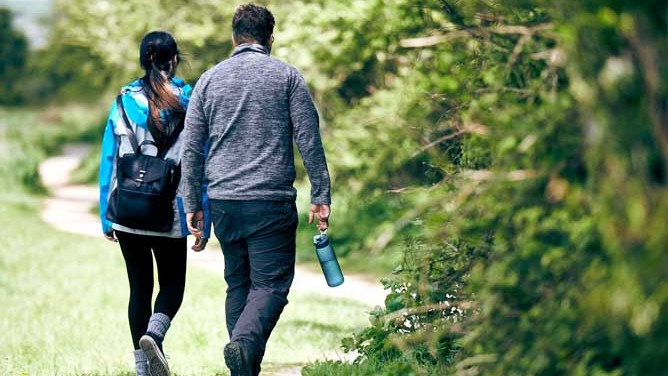 On Leaving Kidwelly, and its imposing medieval castle, you'll walk on both footpaths and quiet country roads, the route takes you through farmland and through the pretty village of Llansaint, then to Ferryside. This area of Carmarthen Bay is an important overwintering ground for seabirds, and for this reason was designated as the first marine Special Protection Area in the UK.
Highlights:
Places to eat:
The Gatehouse, Kidwelly
Ferry cabin, Ferryside
Walk 4 -
Ferryside to Carmarthen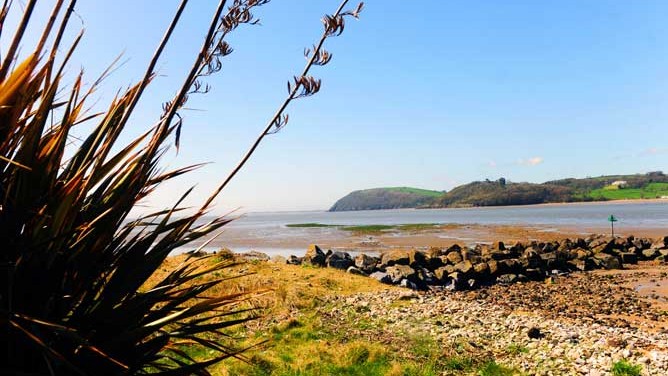 This section of the coast path takes you from Ferryside, following the course of the Tywi, along quiet country roads and picturesque paths into the centre of Carmarthen.
Places to eat:
The Warren
Y Lolfa
Walk 5 -
Carmarthen to Llansteffan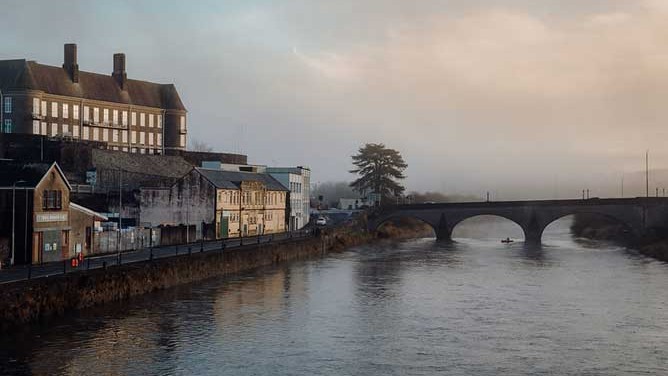 This section of the path takes you from the bustling town of Carmarthen to the seaside town of Llansteffan. This walk offers superb views across the Afon Tywi, Carmarthen Bay and beyond. The path follows the river Tywi and detours to visit Green Castle woods with its mix of ancient and newly created woodlands, botanically rich meadows and hedgerows which provide a haven for wildlife, before ending in Llansteffan.
Highlights:
Places to Eat:
The Inn at the Sticks
The Beach Shop and Tea room
Walk 6 -
Llansteffan to St Clears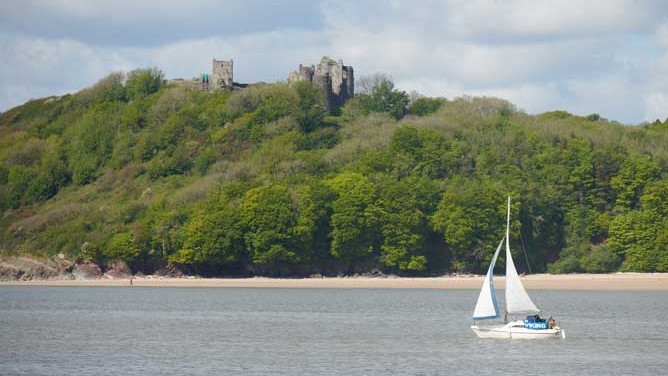 The path takes you from Llansteffan to the pleasant market town of St Clears. The path follows the Taf River after leaving Llansteffan, passed its castle with clear views across the mouth of the estuary, to Pembrey Forest and its golden collar of Cefn Sidan Sands, and through the National Trust's peaceful farmland at Wharley Point.
Places to Eat:
Mol's Bistro
Black Lion
The Corvus
Walk 7 -
St Clears to Laugharne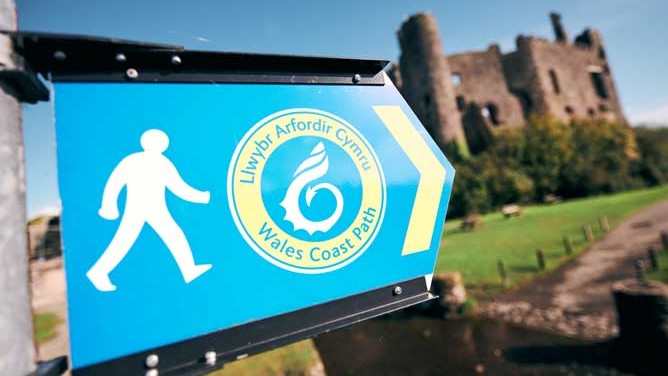 The path follows the River Taf, through farmland and along country paths. On entering Laugharne you will pass Dylan Thomas' Boathouse and Laugharne castle; take time to explore the village where Dylan Thomas found inspiration and spent the last years of his life. 
Highlights:
Places to Eat:
Walk 8 -
Laugharne to Amroth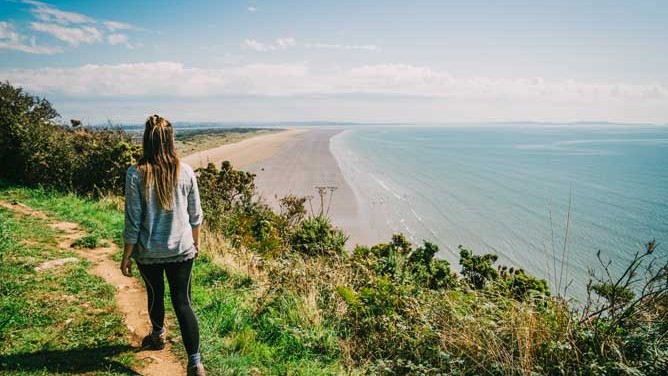 The walk will take you along Dylan Thomas' Birthday walk as you leave Laugharne; before taking you to Pendine,whose dunes have witnessed motor history multiple times, as land speed records have been made and broken there. With the landscape of spectacular cliffs and beaches you will leave Carmarthenshire, and enter Pembrokeshire!
Highlights:
Places to Eat: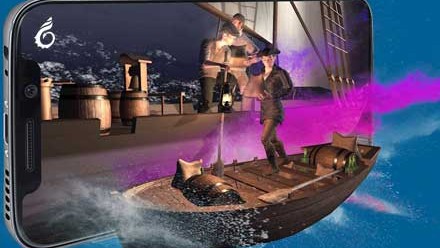 Why not bring the path to life with technology, augmented reality, 3D films and games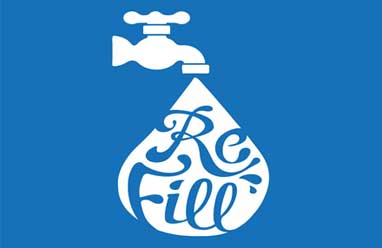 Use the Refill app to for fresh water on the go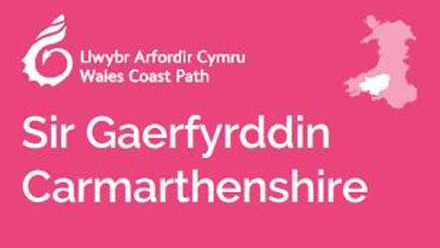 Download or order the Carmarthenshire path leaflet
Useful Coast path walking tips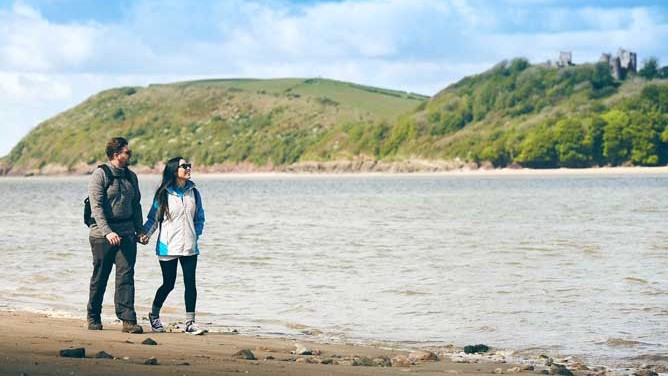 > Always supervise children, especially near cliff edges
> Walking surfaces can vary considerably with the weather. Always wear strong footwear with a good grip and ankle support
> Wear or carry warm and waterproof clothing
> Cliff-top walking can be dangerous in high winds
> Beware of taking shortcuts across beaches – you may be cut off by the tide. Swimming can also be dangerous
> Do not sit under cliffs or climb them
> Keep dogs under close control
Visit Adventure Smart website for useful hints and tips on checking the weather, making you have the appropriate gear and the skills to keep you safe whilst enjoying the great outdoors.
Follow the Countryside Code - a useful guide to respect, protect and enjoy the outdoors.