See where land speed records were made, broken and re-made at Pendine Sands.
A haven of glorious sands Pendine has something for all. A relaxing holiday destination for couples and families, a pinch out of history for those with a need for speed or a thrill seekers paradise.
Take in the scenery from the top of the cliff and make your way along the footpath that is part of the Wales Coast Path. Follow the path along the coast to witness the sea view over Carmarthen Bay running for just over four miles to the cove of Amroth.
Pendine's famous eight mile sandy beach which for generations has attracted holiday makers with a unique selling point of still being able to drive a car on the beach as well as being a mecca for those seeking to make speed (Top Gear have filmed here as have various market leading car companies)
Pendine Sands as the location for numerous attempts at the land speed record, with the important history in land speed achievements from Bluebird Sunbeam & Campbell 1924, Parry Thomas and Babs in 1926 & 1927 to Guili Foresti 'Djelmo '1927 and more recently Bluebird Electronic record, Guy Martin's bicycle record and Idris Elba's (one of the UK's top earning actors) flying mile record. The Museum of Speed displays 'Babs', one of the cars that smashed the record, restored to her original glory. Today's thrill seekers can try land yachting, kite buggying and power kiting: all, quite literally, 'uplifting' experiences that may see you take flight! (Albeit 8 inches above ground.) Water babies can explore the waves on a sea kayak or Stand Up Paddleboard, while romantics can gallop along the beach at sunset on a horse-riding tour.
Not to be missed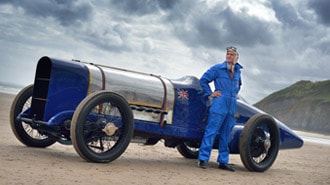 See where land speed records were made, broken and re-made at Pendine Sands (with a celebrity or two attempting to be record breakers), unearth the secret training locations for WWII D Day landings, embark on heritage trails and find some of Europe's best beaches, all right here in this beautiful corner of West Carmarthenshire. Find out what can be done in just 36 hours in West Carmarthenshire.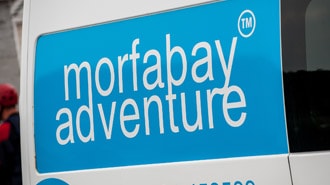 Morfa Bay Adventure
For the thrill seekers amongst us Morfa Bay Adventure is a must visit. Challenge yourself to explore Pendine in the exhilarating ways they have to offer, including quad biking, abseiling, caving, coasteering, gorge walking and much more.
Pendine Outdoors Centre
Just a short walk away from the beautiful beach is Pendine Outdoors Centre, a residential outdoor activity centre. Pendine Outdoors Centre offers group accommodation for schools, youth and adult groups giving all the opportunity to take part in the variety of activities which include a climbing tower, rope courses, archery and their 'Xtreme stream'.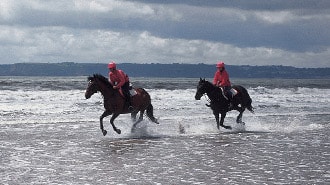 Marros Riding Centre
Take in beautiful Pendine from horseback with Marros Riding Centre. The riding centre offer beach and woodland rides for individuals, families and groups. They have horses and lessons to suit riders of all abilities.
View things to do in Pendine
View