Straddling the River Teifi which marks the border between Carmarthenshire and Ceredigion is the village of Llanybydder. With a foot in both counties, the village is a gateway to the Cambrian Mountains and a centre for walking, cycling, fishing and a range of outdoor activities.
The village, which is home to roughly 1600 people, is a strong Welsh speaking community. And in recent years it has welcomed hundreds of people of parts of Europe attracted by jobs in agriculturally based industries.
Read on to find out more about the village and the surrounding area and to discover what there is to see and do.
Llanybydder is a market town. It has drawn people to trade for hundreds of years. Today, there are regular livestock markets, where farmers gather to buy and sell sheep and cattle. But it is perhaps best known for the horse markets which take place on the last Thursday of each month.
Horse Trading
The Mart Ceffylau, as it is known locally, is run by Evans Brothers, a local family firm of auctioneers. We spoke to Mark Evans who leads the business today. He told us that the horse markets have been running since 1895 and Llanybydder remains one of the few monthly horse sales in the UK. Its reputation draws buyers from across the UK and Ireland and further afield. Amongst those visitors, over the years, have been some very famous faces including in the swinging 60's, Rolling Stone Mick Jagger and his then girlfriend, Marianne Faithfull. They caused a stir when they turned up in a yellow sports car which stood out from the assembled muddy Land Rovers and estate cars.
When the horse mart is in town there is a real buzz, as buyers and sellers gather to swap stories and plan strategies for the day. Mark told us that the market draws visitors just to sample the atmosphere around this special day. If you decide to visit, just be careful not to wave hello to others around the sales ring – you could be going home with an unexpected Welsh Cob!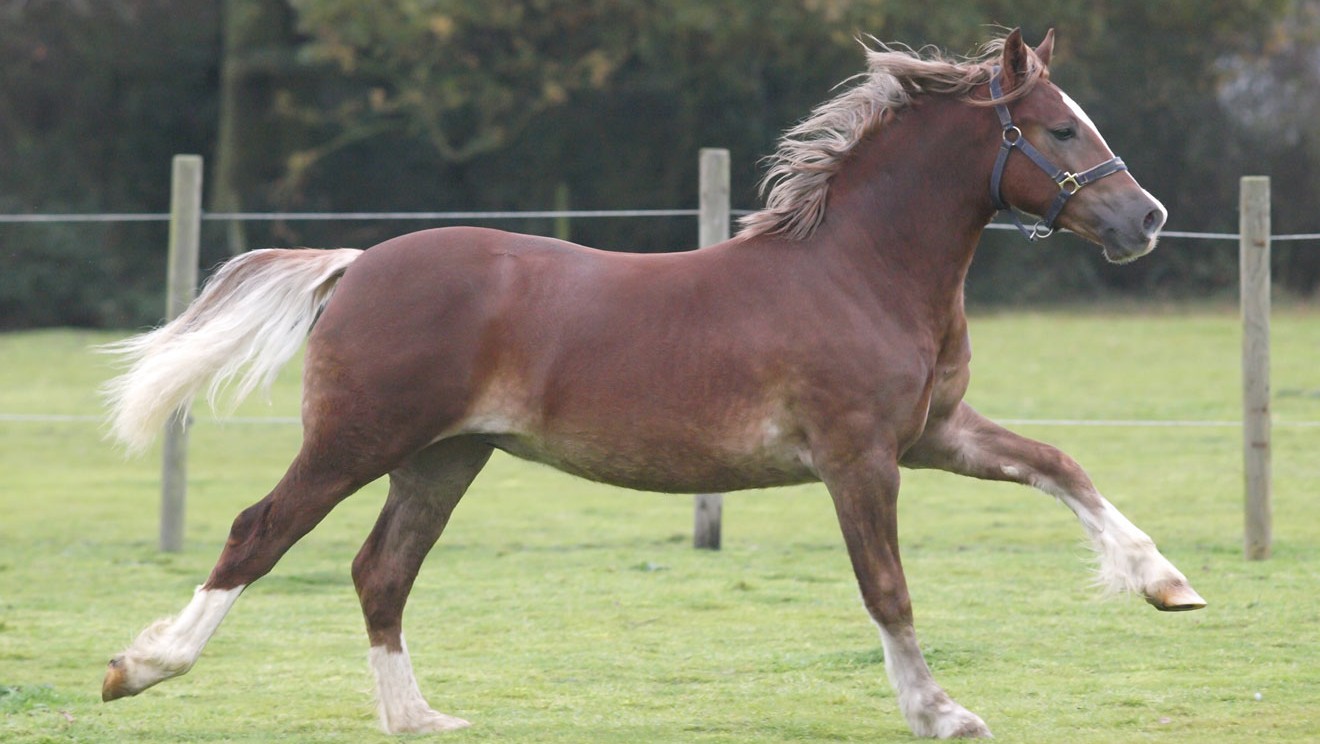 Welsh cover story
With so many sheep in Wales, it's no surprise that we are famous for our woollen products, particularly the distinctive plaid of the Welsh blanket. Together with Welsh quilts, these items are now once again much sought-after. Much of this is down to Llanybydder based quilt collector and expert Jen Jones. Although her name sounds Welsh, she comes from New England, but she has helped to build the awareness and reputation of these Welsh icons. The Jen Jones Welsh Quilts and Blankets Cottage Shop, just outside Llanybydder is always worth a visit where you can browse through colourful antique quilts, blankets, throws, and shawls.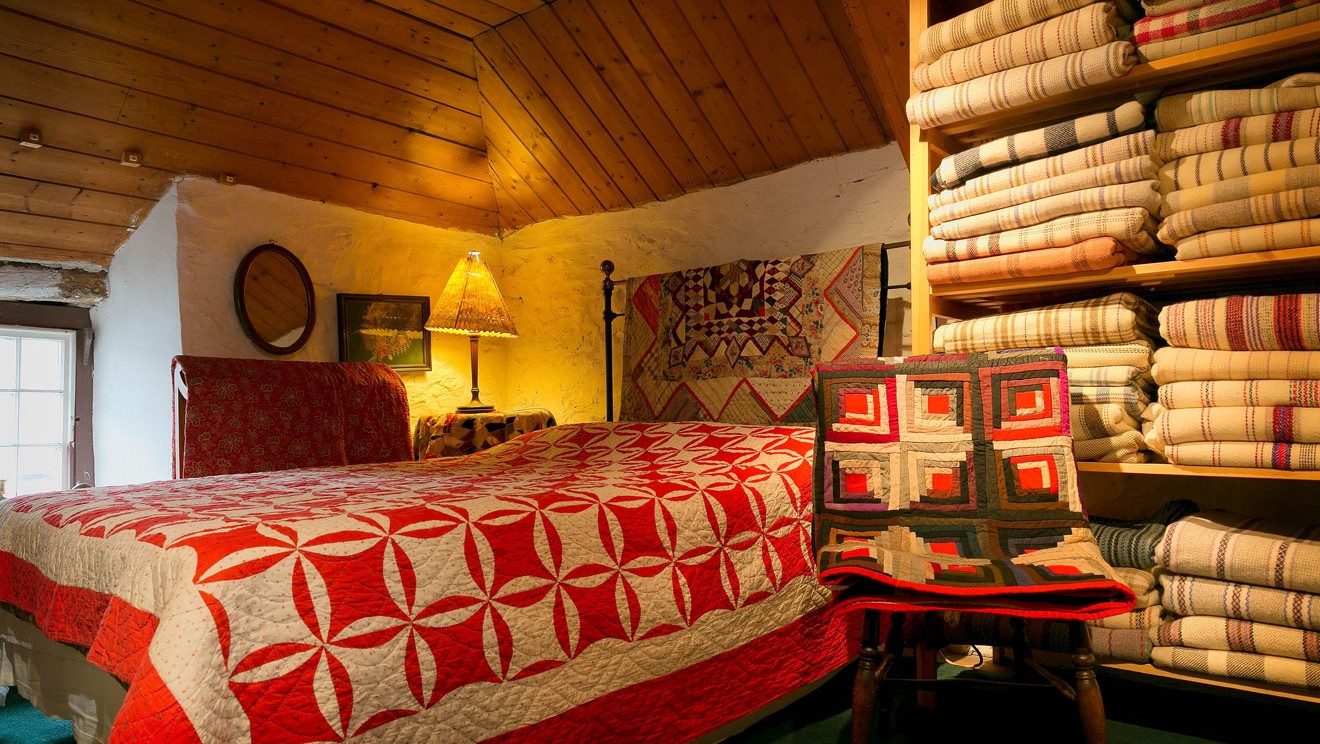 Rise Up
Just 2.5 miles south of Llanybydder is the village of Llanllwni and its eponymous mountain. Mynydd Llanllwni is a haven for walkers and anyone who enjoys outdoor pursuits and nature. The terrain is suitable for most kinds of walkers, whether you are a rambler or an ambler, a hiker or a roamer you'll enjoy this part of Carmarthenshire. Despite its appeal, as you walk to the summit, you're unlikely to be surrounded by other tourists. More likely is an encounter with mountain ponies and even the occasional water buffalo. Not to mention the magnificent sight of Red Kites and other birds of prey soaring above.
As you make your way, you'll stroll through ancient woodland in Brechfa Forest and beside the River Cothi. Here, you might be joined by fly fishers waiting patiently for the next trout to bite through a skilful mix of stealth and speed. The views from the mountain are equally impressive by day or by night. Mynydd Llanlwni is a recognised spot for dark sky gazing and is featured in the Cambrian Mountains Dark Sky Guide.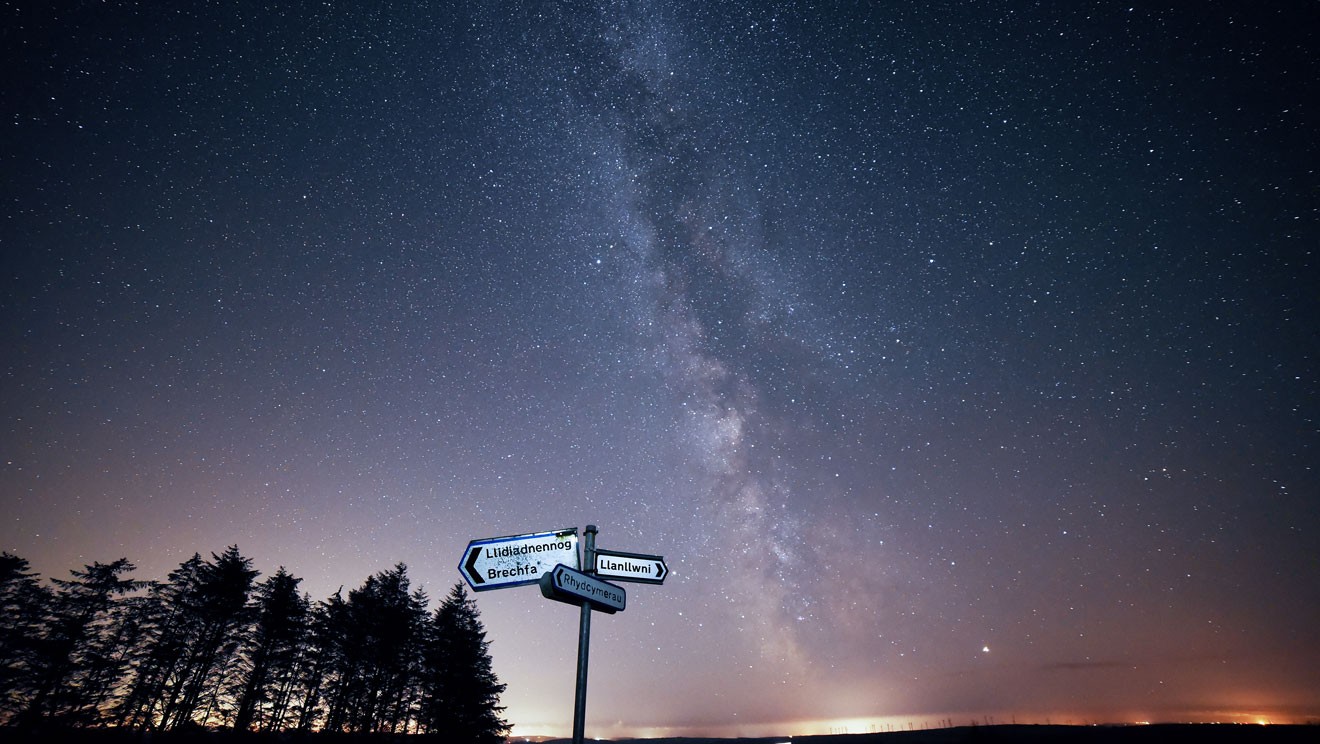 Take tea in the gardens
Just before darkness falls on the mountain, we are told that many of the birds fly down to Norwood Gardens and Tea Rooms to spend the night. Apparently, they enjoy nesting in the bamboos which are a feature of these charming gardens. If you are in the area between April and October, this is great place to spend some time and enjoy refreshments in the bright conservatory. Highlights include a woodland walk with rhododendrons, shrubs and trees, a Mediterranean garden, rose garden and herbaceous border. You can also take home some plants as a reminder of your time in the Teifi Valley.
Trail Blazing
On the other side of the mountain is the village of Abergorlech. As you drive through the village you may see some oddly shaped stones in front of the roadside cottages. These are "Gorlech Stones", shaped by the River Gorlech from which the village takes its name. Nearby, is the car park entrance to Brechfa Forest, the 'modern' name for part of the ancient Glyn Cothi Forest. Today the forest, is full of walking and mountain bike trails. Walkers can choose between the leisurely Riverside Walk, the more energetic Gorlech Walk, or the strenuous Forest Garden Walk. On the latter you'll see trees from many parts of the globe: giant redwoods from California; eucalyptus from Australia; nothofagus from South America; firs from all the continents and a variety of European species like sessile oak, walnut and spruces.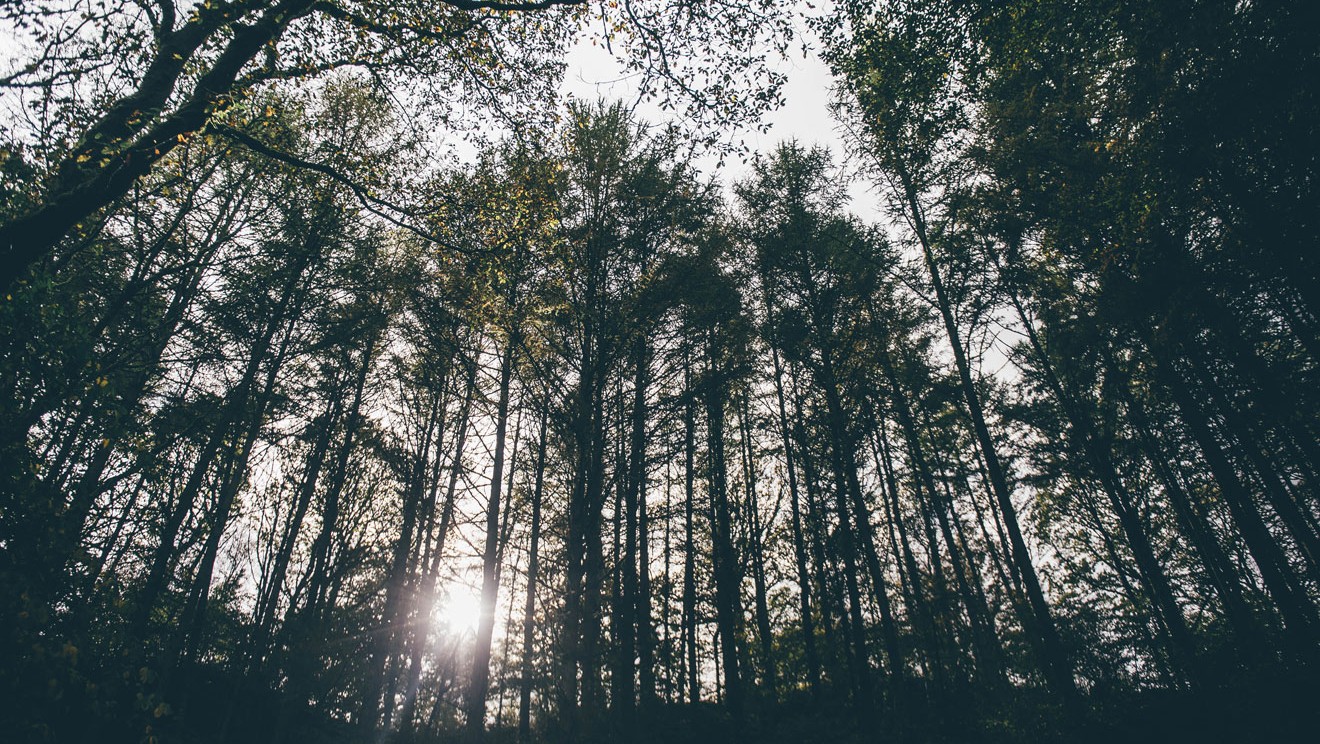 Brechfa is a magnet for mountain bikers. The website Mountain Bike Wales tells us that "Brechfa is a perfect destination for both pootlers or those who like to ride totally pinned" – if you enjoy this increasingly popular activity, you'll know what this means! You'll also know that Brechfa caters for all levels of skill and experience. The Derwen Trail is a great introduction to mountain biking. The Rowan Sorrell designed, Gorlech is a step up and a faster ride down, whilst the appropriately named Raven is a black trail and not for the fainthearted.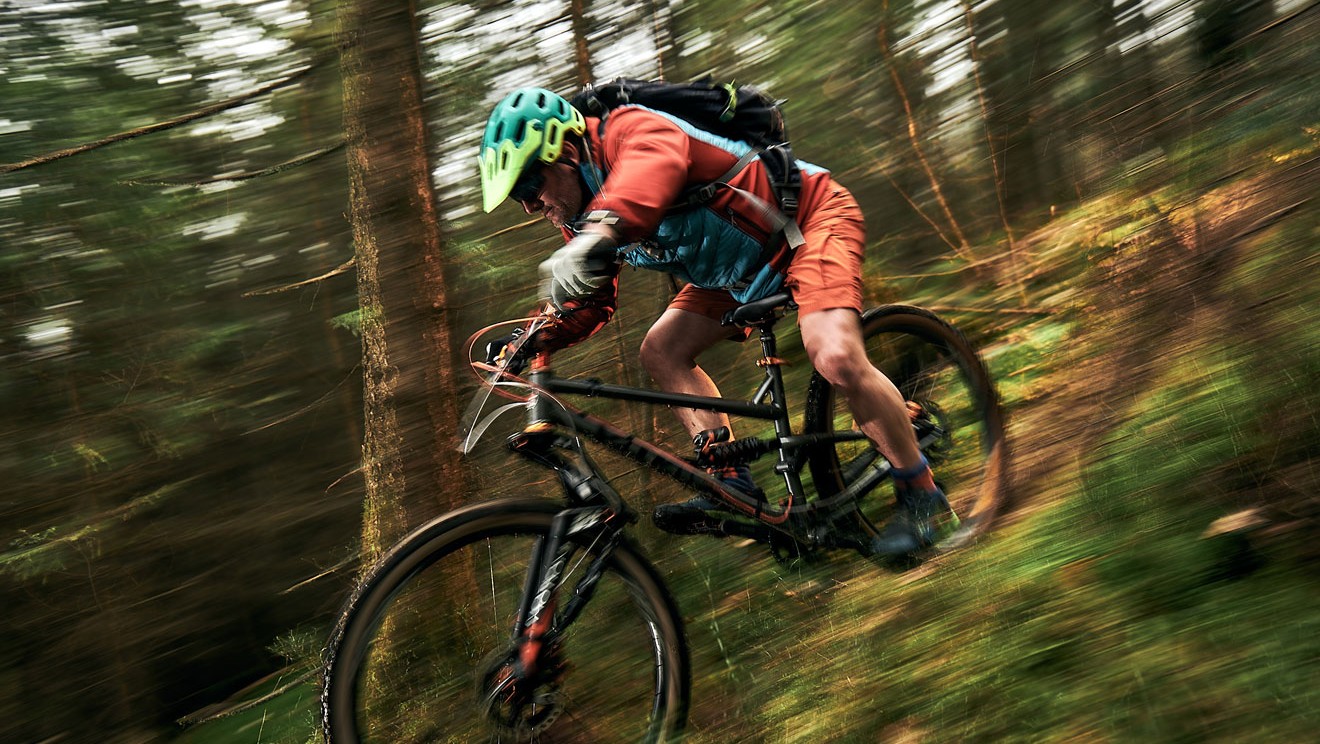 Head for the bar
The area is also famous for another black Raven. This one is called Bob, and he sits above the Raven Bar at the Forest Arms. This is one of a couple of nearby pubs welcoming mountain bikers as well as less active visitors. The host at the Forest Arms, George Rashbrook, is always keen to tell guests about the legendary Bob as well as offering nuggets of history about the pub and the area. In between stories, guests can enjoy premium pub food and wood-fired pizza. Another terrific pub is The Black Lion. Located beside the River Cothi, this is a pub full of character. It's dog-friendly and is a great place to recharge after a busy day.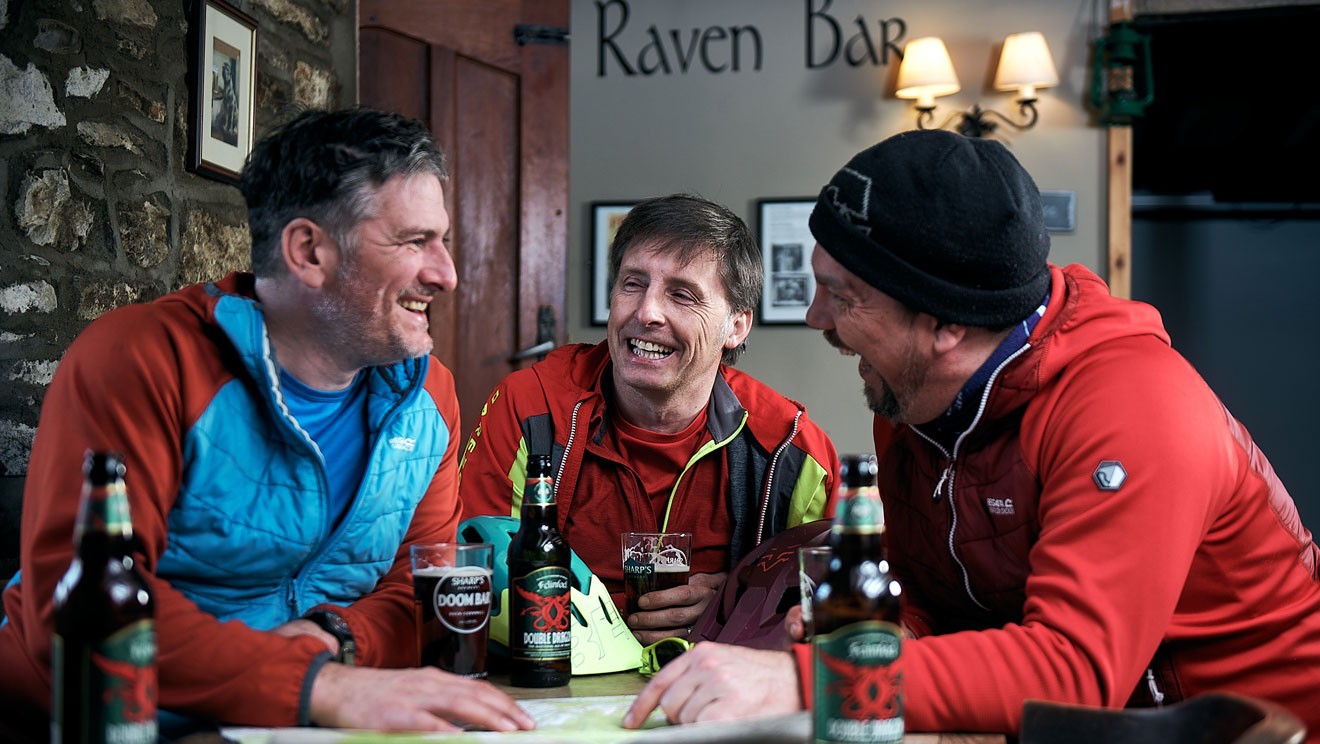 Insider Tips
The Best Walk – Depends on your energy levels but the Forest Garden trail in Brechfa Forest is special.
The "Must Do" for Visitors – Take in the atmosphere in Llanybydder on horse market day.
The Surprising Story – The legend of Bob the Raven
The Hidden Gem – Visit the Labyrinth at the 13th century church ,St Michaels, Llanfihangel Rhos y Corn
The photo opportunity – The views from the summit of Mynydd Llanllwni
The Refreshment Stop – Enjoy afternoon tea in the peace and beauty of Norwood Gardens