The hilltop town of Llandeilo is blessed with glorious gardens, majestic stately homes, smart streets, pretty boutiques and great places to eat, discover the chic retreat of Llandeilo, nestled within the Tywi Valley and some of the loveliest countryside in Wales.
Llandeilo is situated along a pretty stretch of the River Tywi between the Brecon Beacons National Park to the east and the National Nature Reserve at Dinefwr just outside town to the west. The town is packed with gorgeous Georgian and Victorian buildings, many of which house chic boutiques, art galleries and inviting cafés. Follow the river west to reach Dinefwr and, further west, Aberglasney Gardens, or meander eastwards and reach the quaint village of Bethlehem and the Iron Age settlement Garn Goch, Wales' second largest hill fort.
The handsome market town of Llandeilo fuses farming feet with country chic. Sat atop a hill overlooking the River Tywi, its narrow streets and pastel-painted Georgian houses sweep down to the impressive single-arch stone bridge below.
But unlike many other 'Instagram-worthy' places in the world, you won't find yourself navigating a path through scores of 'grammers stopping for an impromptu photo-shoot every 25 metres.
Also refreshingly lacking in Llandeilo are the ubiquitous chain stores that are a staple in many other British towns. Instead, Llandeilo boasts a great selection of independent traders and quirky antique shops, making it a popular shopping destination with visitors and locals alike. Shopkeepers take the business of window-dressing very seriously here and there's often competition for the most elaborate and unique seasonal displays.
Once you've shopped till you drop, you'll no doubt be looking for a coffee shop or bar where you can recharge and admire your purchases. Again, Llandeilo comes up trumps with a range of characterful cafes, bars and restaurants.
Maryellens@139 (Rhosmaen Street) not only serves its own blend of coffee, it also offers homemade cakes, pies and pastries, including vegan and gluten-free options. We can vouch for the serious yumminess of its quiche.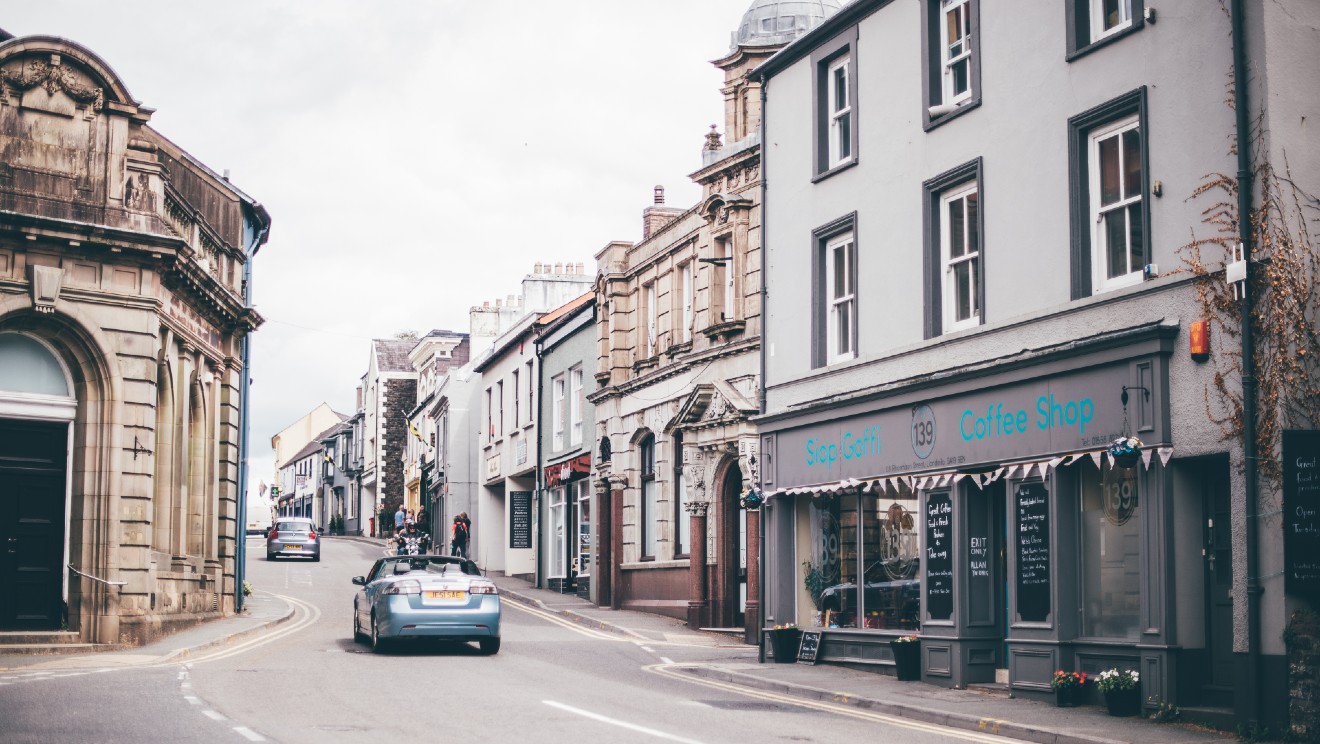 Wales has more castles per square mile than any other country in the world and this corner of Carmarthenshire has more than its fair share.
Just outside Llandeilo, Dinefwr Castle occupies a significant place in Welsh history. The fortress, perched on a hilltop overlooking the Tywi Valley, was where The Lord Rhys held court in the 12th century and influenced decisions about Wales. The 800-acre National Trust estate on which the castle sits is also home to 17th-century Newton House, Wales' first parkland National Nature Reserve (NNR) and an 18th-century landscape park, enclosing a medieval deer park.
Approximately 5 miles south-east of Llandeilo, you'll encounter the imposing ruins of Carreg Cennen Castle. We're certain you'll struggle to find a castle any more dramatic than this. Perched on a 90-metre limestone crag, Carreg Cennen's silhouette dominates the skyline for miles around. It's said that Urien, one of King Arthur's knights, built it as his fortress. The combination of its stunning location, rich history and connection to the legend of Merlin means Carreg Cennen regularly features on lists of the most romantic places in Wales.
After the afternoon's feast for the eyes, reward your stomach with a dinner date at The Cawdor. Its bright red exterior makes it hard to miss on Llandeilo's main street. Inside the hotel is far more relaxing: think comfy sofas, log fires and a cosy bar. Whether you choose formal dining in the restaurant, or a relaxed bar meal, no one should leave without trying the old-fashioned sticky toffee pudding.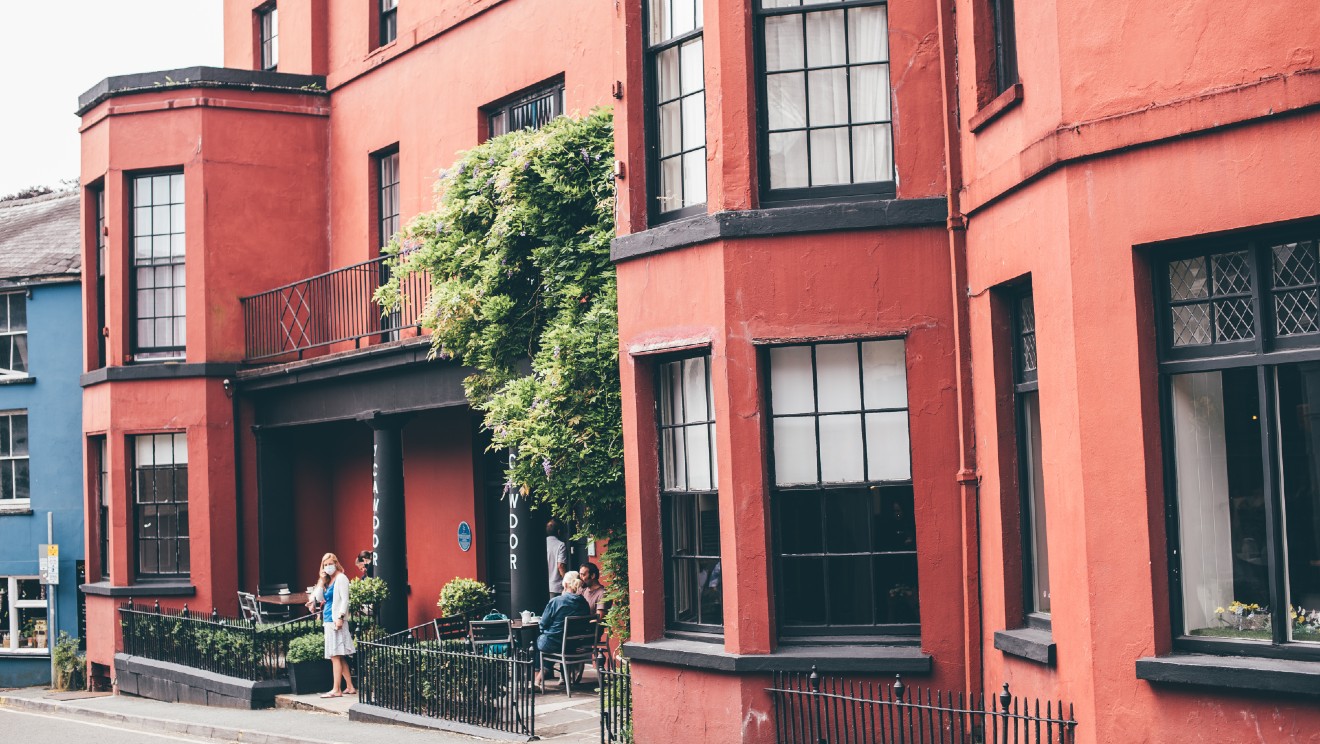 Top up the tank ahead of another day of sightseeing with a brunch at the Hangout. Made with locally sourced ingredients wherever possible, they offer everything from the basics – toast, granola and porridge, under the menu section '#imnotthathungry' – to a full cooked breakfast sure to shift the most gruesome of hangovers, fittingly named '#vodkaisnotmyfriend'.
Two very different but equally appealing gardens compete for your attention in this part of Carmarthenshire.
The National Botanic Garden of Wales is a 560-acre complex that opened in 2000, with a range of themed gardens and the world's largest single-span glasshouse among its attractions. If you visit 'Pi', a large contemporary sculpture in the gardens, you'll get to see another of our historical gems nearby, Paxton's Tower. The Neo-Gothic folly was built in honour of Lord Nelson and 'Pi' was designed specifically as the perfect frame for it.
Just minutes away, but a world apart in comparison, you'd be forgiven for thinking you'd wandered onto the set of a period drama at Aberglasney Gardens. Its formal walled gardens date from Elizabethan times with a unique cloister garden at its heart.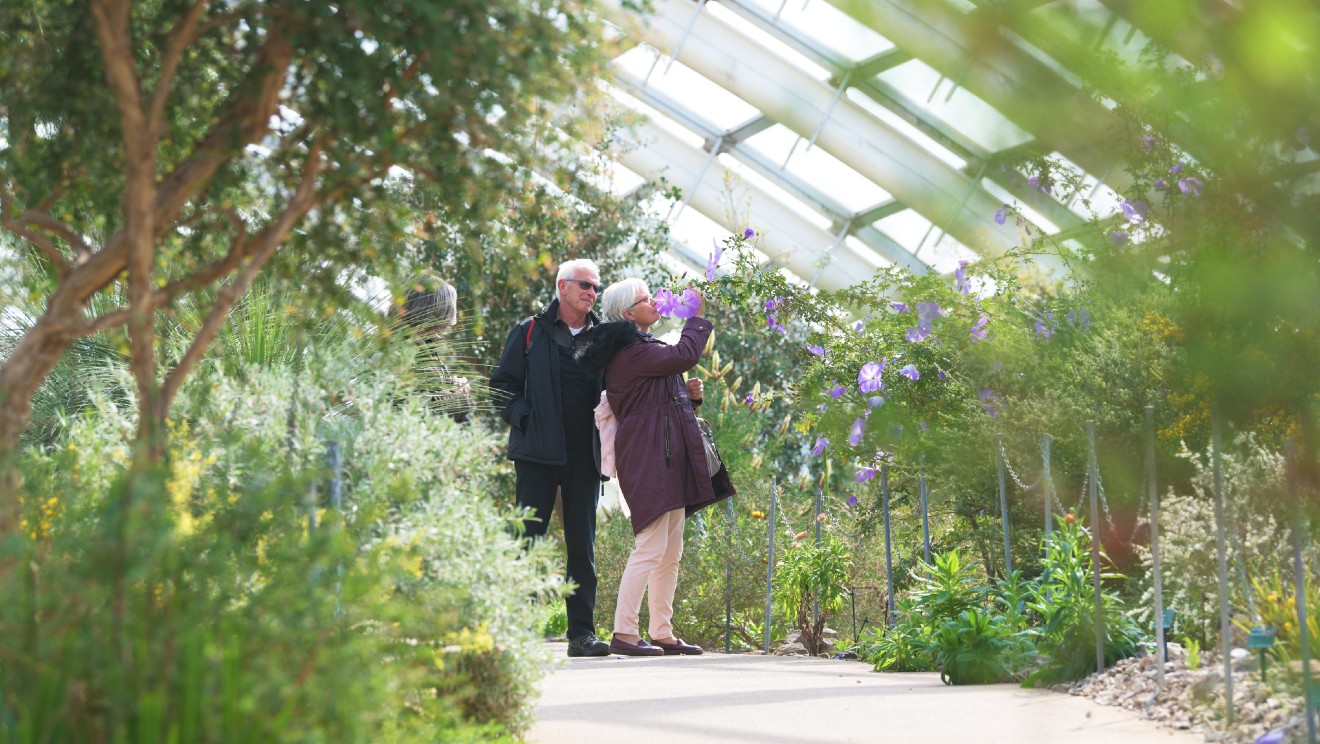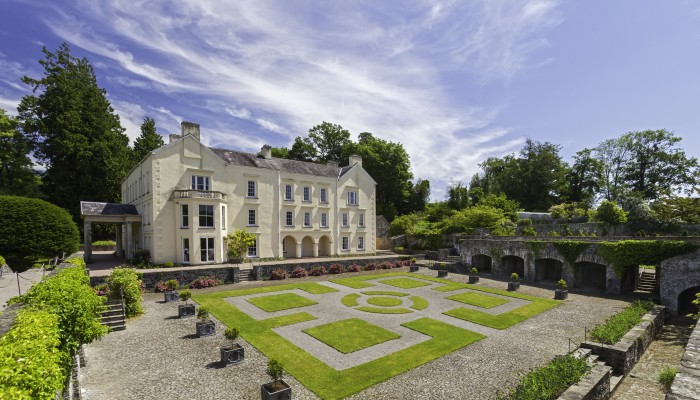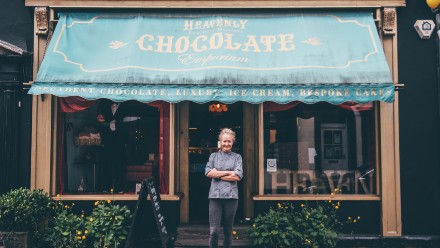 Icing on the cake
Indulge your sweet tooth and buy delicious souvenirs of your trip at Heavenly, a chocolate, ice-cream and cake shop that Willy Wonka would feel at home in. The chocolates made on the premises come in all shapes and sizes – from love spoons to footballs – and the ice cream lab uses Welsh milk and cream for its sumptuous concoctions.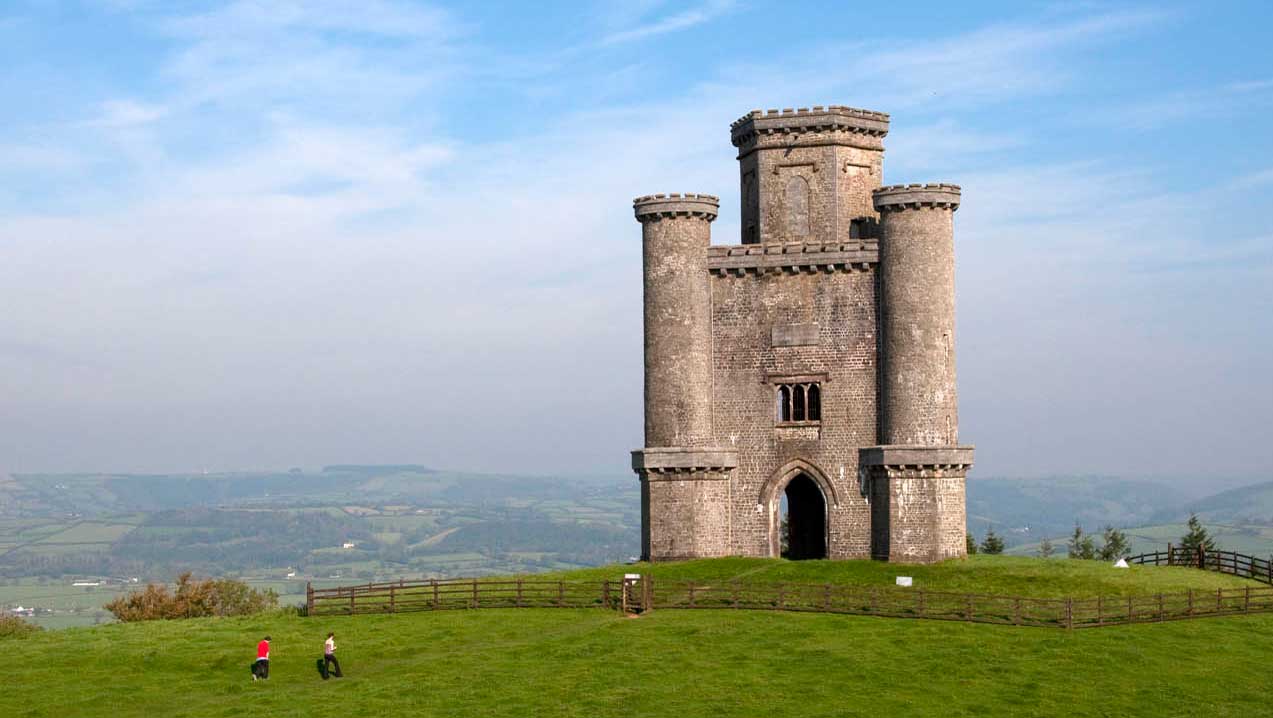 Take a view
A short drive from Llandeilo is Paxton's Tower, a Neo-Gothic folly looked after by the National Trust. Built in honour of Lord Nelson it boasts incredible, sweeping views of the Tywi Valley. For a view of the tower itself, you can't beat the scene from Pi, a large contemporary sculpture at the National Botanic Garden of Wales that was designed to 'frame' Paxton's, and is the perfect contemplative spot for a picnic.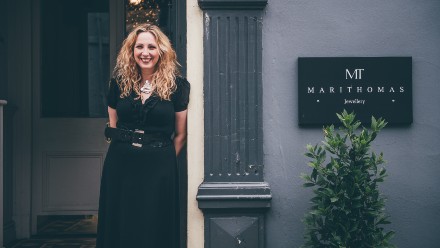 Window shopping
Super-tactile garment company Toast was launched in the area and its very first shop opened on King Street. Further up the street is Peppercorn, a designer kitchenware shop that will absorb anyone with a liking for cooking. Pick up a piece of beautiful Welsh artwork at Fountain Fine Art, and if you're in the market for a special piece of jewellery, stop at Mari Thomas, who has created statement pieces for the likes of the Prince of Wales, Catherine Zeta-Jones and Boy George.
Places to stay in Llandeilo and the Tywi Valley
View