Visitors flock to the village of Pendine for its 7-mile stretch of glorious sands. But it's a beach with 2 personas. To Gilman Point in the west are rock pools, overlooked by dramatic cliffs and scenic footpaths that make up part of the 870-mile Wales Coast Path. To Laugharne Sands in the east, are flat, golden sands that have been the scene of many land speed record attempts and on which thrill-seekers still look for pulse-raising adventures.
The village has undergone quite a transformation in recent years, thanks to a £7-million programme of development. This has included a traffic-free 500m promenade and a seafront commercial centre that accommodates a surfboard and kayak hire shop, tea shop, ice cream parlour and an Asian Fusion restaurant. The Museum of Land Speed is also expected to re-open in 2022 in a brand-new home.
Read on to find out more about this little village with the big beach.
The need for speed
In the 1920s, as drivers were reaching speeds of 150mph, it became clear that roads and race tracks were no longer suitable locations for attempts on the world land speed record. They required smooth, straight surfaces of at least 5 miles to stand any chance of accelerating to a record-breaking top speed before the mile marker and – as importantly - still have adequate braking distance afterwards. Pendine Sands offered the perfect solution.
The first person to set the record here was Malcolm Campbell in Blue Bird in 1924 and again in Blue Bird II in 1927. Welshman J G Parry-Thomas made an ill-fated attempt to regain the record from Campbell just weeks later, which resulted in his untimely death.
In more recent times, Campbell's grandson, Don Wales, set the electric land speed course record here in 2000. And in May 2019, Zef Eisenberg set a new course record in his Porsche 911 of 210mph.
Although the areas of the beach you can drive on are fairly limited now, Pendine Sands continues to hold a special place in the hearts of many petrolheads.
.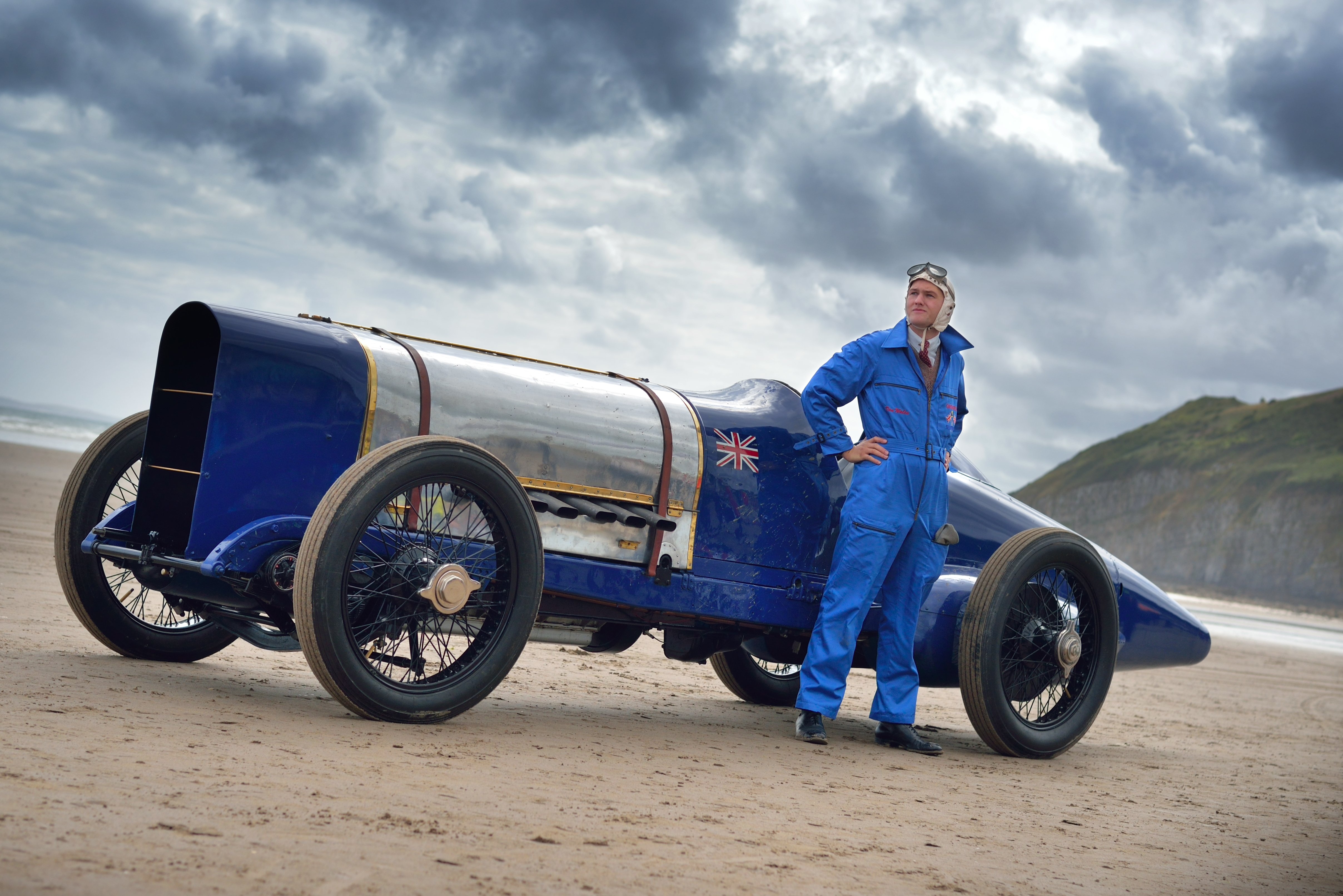 The Museum of Land Speed
The finishing touches have been made to the replacement for the original Museum of Land Speed, which closed in 2018. Opened this May, the new museum will tell the dramatic stories of over 100 years of racing, land speed trials and records through an array of interactive exhibits. The new building has been designed so that the museum's star attraction – Parry-Thomas' world land speed record breaking car, Babs – will be perfectly aligned with the racing line of the beach.
Under your own steam
If the sharp whiff of petrol or the creak of old English leather upholstery doesn't cause your adrenalin to spike, there are plenty of other adventures to be had here that will. Morfa Bay Adventure offers an extensive range of outdoor activities, on site at its centre in Pendine and off site at locations around Carmarthenshire and neighbouring Pembrokeshire.
On-site activities include abseiling/climbing, archery, axe throwing, bushcraft, high ropes/zip line, mountain biking, a mud assault course, sumo wrestling, and the crate stack/leap of faith. Off-site activities that can be arranged include surf and stand up paddleboarding, caving, coasteering, gorge walking and sea kayaking.
Of all the activities they offer, however, land yachting is probably the most thrilling, offering the rush of travelling at speeds of over 30mph just inches above the sand. Start the morning with a safety briefing and a quick lesson about technique and turning, before taking to a basic figure-of-8 course and then moving on to an advanced course to learn more difficult and quicker turns. By lunchtime, you could be attempting your own land speed record here.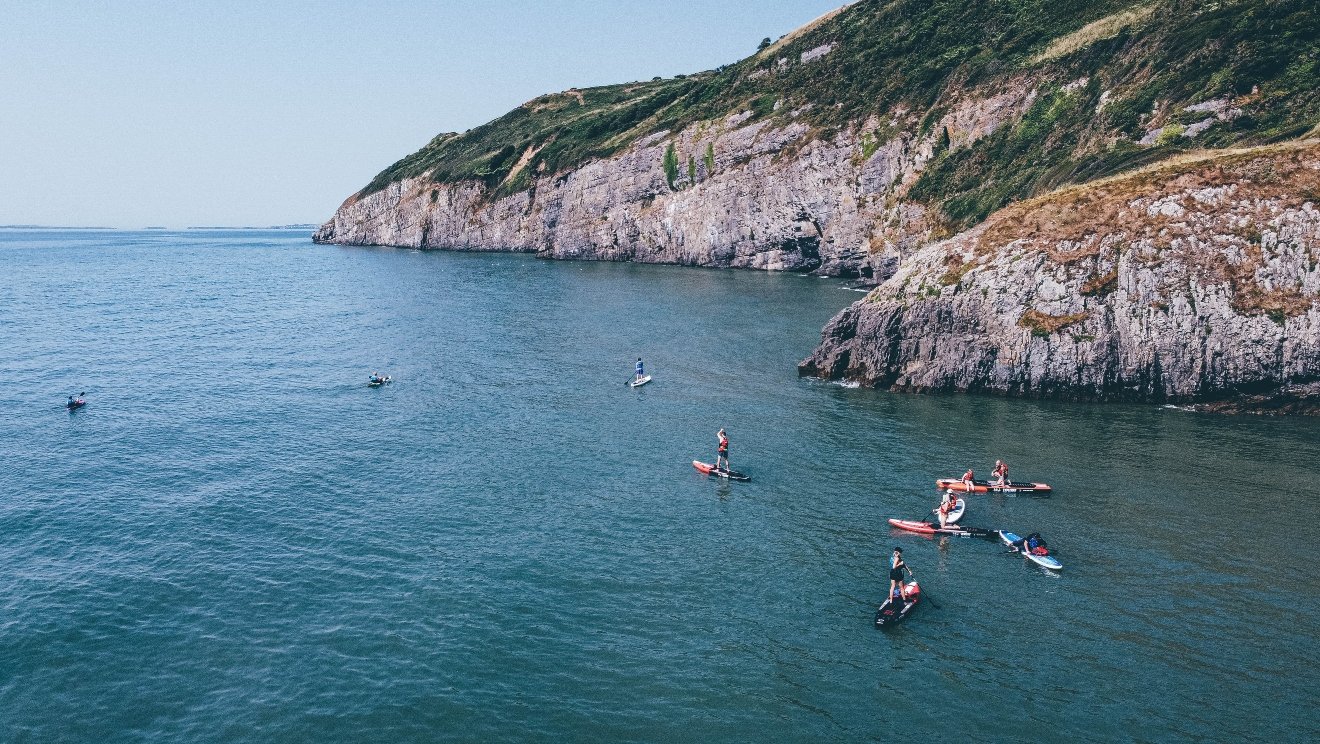 The Wales Coast Path
The Wales Coast Path is the first path in the world to follow a country's coastline in its entirety – that's 870 miles of jaw-dropping views, cultural hotspots, encounters with nature and thousands of years of history. The Carmarthenshire section is approximately 67 miles long in total. This part of the path runs mostly along the clifftops for 4 miles from Pendine, offering glorious views eastwards towards the Gower Peninsula and westwards to Tenby and Caldey Island, before reaching the cove of Amroth and the border with Pembrokeshire.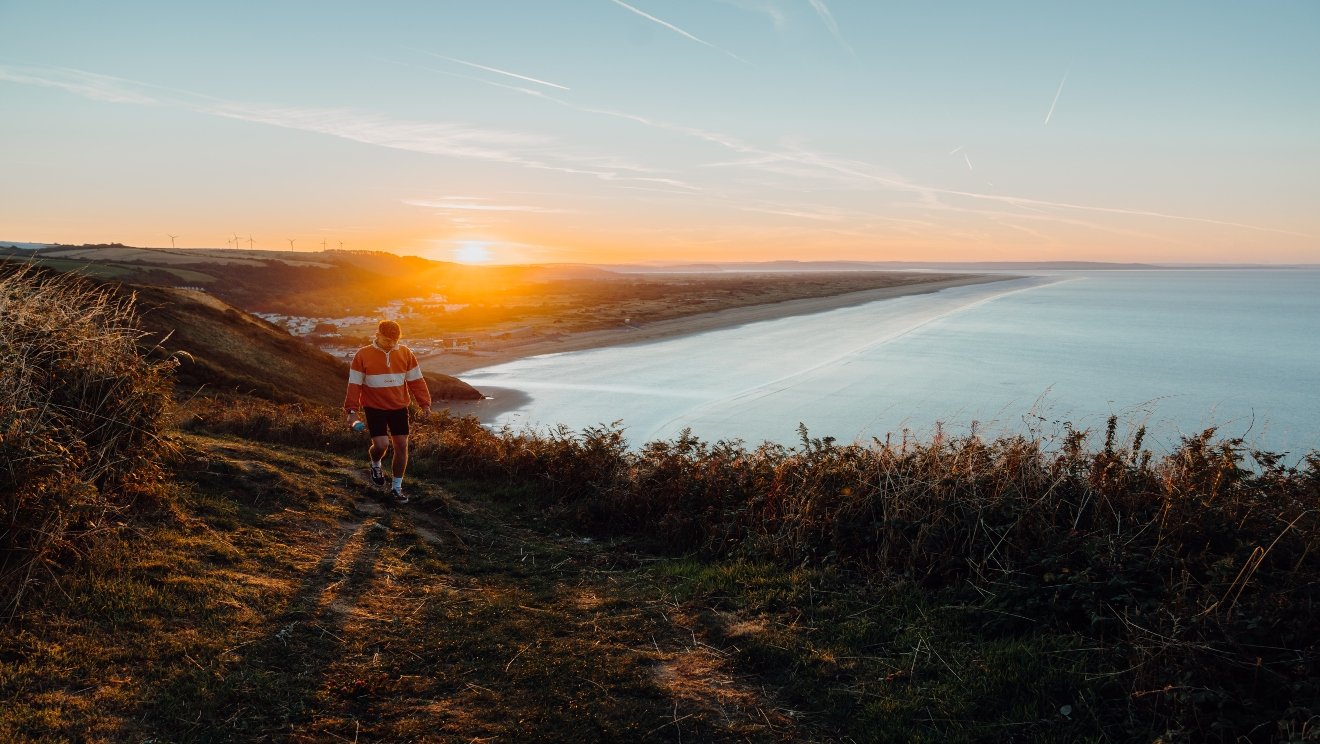 Mane attraction
If you prefer your horsepower with legs rather than wheels, head to Marros Riding Centre where you can head out for a trek in their own unspoilt, ancient woodland. Newbies and nervous riders alike are catered for, with staff on hand to teach basic riding skills and to lead horses on foot, if necessary. For older, more experienced riders there's the opportunity to take a horse onto the sands and experience the exhilaration of a ride along the surf line. You'll head out from the centre in a small group, along byways and farm tracks, where you'll have a few trots and canters to get used to your horse's movements. Once on the beach, you'll gradually work through the speeds until, before you know it, you're galloping on the sand and in the surf.
Insider tips
The Instagram spot: The beach to capture anyone land yachting, kite surfing or galloping a horse along the surf line. Double the likes if you're the one doing them!
The surprising fact: In 1944, a replica section of the Atlantic Wall was built at Ragwen Point in order to develop methods of breaching the actual wall during the D-Day landings
The must do: Go and see Babs, Parry-Thomas' world land speed record-winning car at the new Museum of Land Speed Museum
The hidden gem: Go on a caving expedition to Green Bridge Cave, thought to have been used by local bandits to secret their contraband
The refreshment stop: Cambrian Ice Cream Parlour in the commercial centre, with its almost overwhelming choice of flavours.