Visit Carmarthenshire Museum to discover fascinating and curious art and antiquities from Carmarthenshire's past.
Carmarthenshire Museum tells the county story at the old palace of the Bishops of St Davids. The museum collections span 50,000 years of human history. And the Carmarthenshire story is never-ending.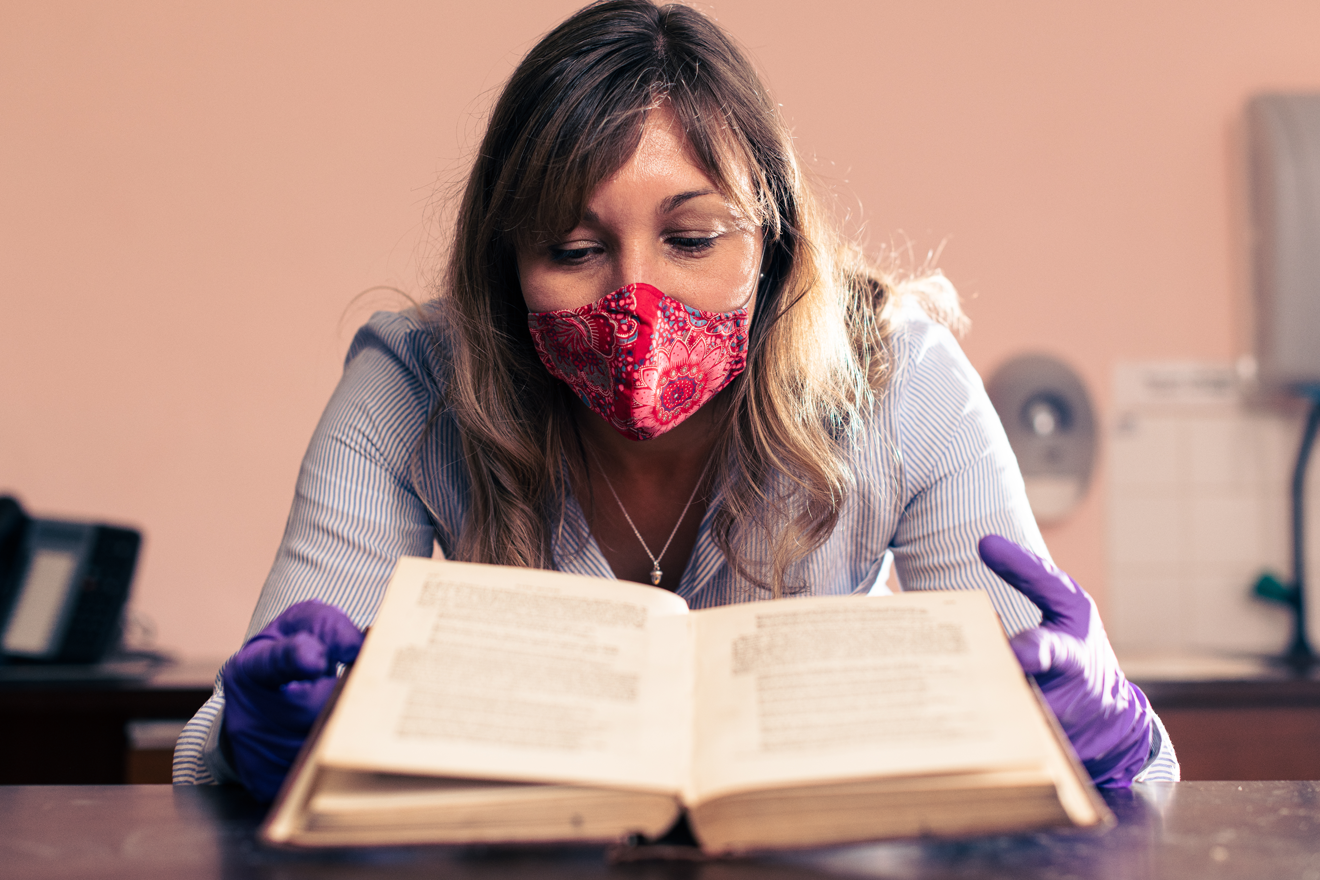 It's our mission to keep the Carmarthenshire story, and the past, alive. That's why we've invested £1.2million since 2020 to restore the building exterior. It was the Bishops palace for over 430 years and became the new home of the County museum in 1978. Making the building watertight helps preserve the building and protects the museum collections by creating a better environment. Visitors will see that there is more to do as we begin to restore the inside of the building and refresh the exhibits.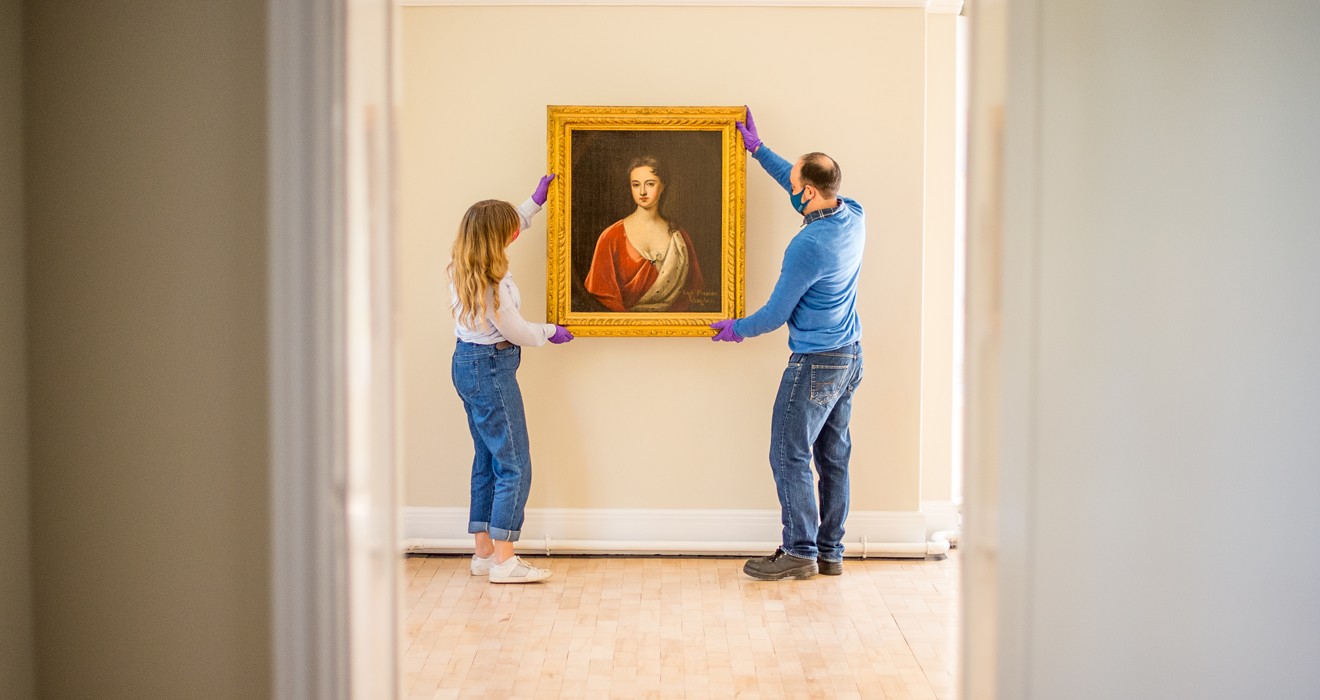 The Bishops Park and Gardens that wrap around the museum have also been transformed through a sensitive restoration, managed by the Tywi Gateway Trust.
Autumn Exhibitions
Phillip Alder, Paintings 1972–2022
Phillip Alder's exhibition represents connections and those magical moments where past, present and future paths momentarily come together.
Carmarthenshire Museum and the Bishop's Park are enjoying a renaissance and Phil has been connected with the museum since shortly after it relocated to the Old Bishop's Palace in the 1970s. He continues to be actively involved in its development as a trustee of the Tywi Gateway Trust.
For Carmarthenshire Museum, this relationship is deeply significant, representing the collaboration and re-connecting of the museum with its beautiful park setting, and the special people that are making these changes for a better future.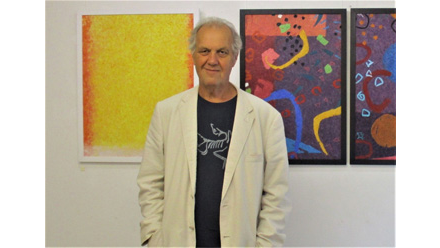 Welsh Museums Festival 22 October – 6 November 2022
Welsh Museums Festival is back this October half term, and it's bigger than ever, with two whole weeks of special events and activities for all ages at museums across Wales, many of them FREE.
This year, there's a special Instagram photo competition just for teens. Also, at Carmarthenshire Museum, there will be a dragon to find and riddles to solve. And we have some great activities for young children, families and teens. But spaces are limited so we are asking you to book. All our events are listed on Discover Carmarthenshire 'What's On' or go to our Facebook page @CarmarthenshireMuseums
Welsh Museums Festival is funded by Welsh Government. Visit museums.wales to make yours a #HistoricHalfTerm.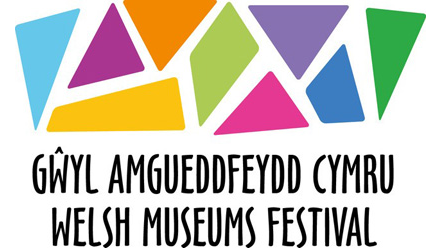 Coming soon ....
The National Gallery Masterpiece Tour: REMBRANDT
The excitement is building. In January, a painting by one of the world's most famous artists goes on show at Carmarthenshire Museum. The artist is Rembrandt. The painting has had many different titles. Some regard it as a depiction of Flora, the Roman goddess of Spring, others identify an idealised shepherdess, dressed in Arcadian fashions. Today it is known as 'Saskia van Uylenburgh in Arcadian Costume' (1635). Saskia was Rembrandt's wife and she appears in several of his other paintings and drawings.
Every year, the National Gallery partners with organisations and audiences across the UK to ensure that everyone in Britain can engage with their national collection. The Masterpiece Tour 2021-2023 is a partnership between the National Gallery, Oriel Davies, Newtown, The Beacon Museum, Whitehaven, and Carmarthenshire County Museum, who work together to select and display a painting from the National Gallery in exhibitions which offer new ways for audiences across the UK to engage with the painting.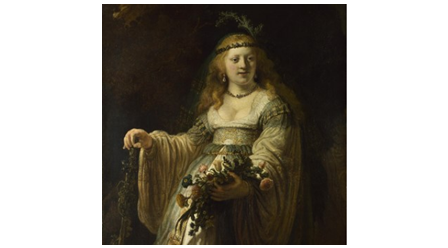 Carmarthenshire Museum,
Abergwili,
SA31 2JG
There is free parking and admission to the museum is also free.
Opening times
Tuesday – Saturday 11am-4pm
Facilities
Parking

Toilets

Shop

Free

Picnic area
How can I find out more?
Follow us on Facebook @CarmarthenshireMuseums and Twitter @CarmsMuseums
Visit the website tywigateway.org.uk
Email museums@carmarthenshire.gov.uk
Phone 01267 234567