Like many small towns and villages along the South Wales coast, Burry Port and Pembrey have their roots in heavy industry. Burry Port Harbour was built in the 1830's to ship coal from the Gwendraeth Valley. Tinplate, copper, silver and lead works grew up alongside. Until 1965, a munitions works produced TNT and ammonium nitrate in the relative safety of the dunes of neighbouring Pembrey Burrows.
Not that you'd be aware of this today, mind, as there's little trace remaining of any of this activity. Pembrey Burrows is now home to one of Wales' most popular attractions, the spectacular Pembrey Country Park and Beach. The Millennium Coastal Path, a 13-mile traffic free walkway and cycleway runs from Bynea in the east right through Burry Port, before reaching its end in Pembrey.
Read on to discover how this area is about much more than its industrial heritage.
Flying visit
Burry Port got its pin on the world map in June 1928, when Amelia Earhart came ashore here after her seaplane 'Friendship' landed on the Loughor estuary after its record-breaking flight across the Atlantic. Her achievement is commemorated at the Amelia Earhart Gardens in the middle of town and with a Grade II-listed monument on the harbourside. Amelia, her pilot and mechanic stayed the night at the nearby Ashburnham Hotel in Pembrey – the restaurant there is named in her honour.
Golf as it Should Be
Ashburnham is a name that will be familiar to golfers. The traditional golf links course at Ashburnham Golf Club, is one of the finest in Wales. Harry Vardon, one of golf's first superstars played here in 1904 and declared, "The course I like best in Wales is Ashburnham". The beauty and challenge offered by this championship course is still recognised today, being chosen as a qualifying venue for the 2014 and 2017 Wales Seniors Open.
Getting your bearings
For 160 years, Whiteford Lighthouse has played an important role in providing safe access to Burry Port from the open sea. Burry Port Lighthouse, which has stood on the west breakwater of the outer harbour since 1842, is one of the few reminders that this was once an important coal exporting dock. Nowadays, it serves as a landmark for the local yacht club. The harbourside makes for a pleasant wander (preferably with ice cream in hand), with its sail boats tinkering at anchor and stunning views across to the Gower Peninsula. Sandy stretches of beach on either side of the harbour permit dogs on them all year round, making them popular spots with locals and visitors alike.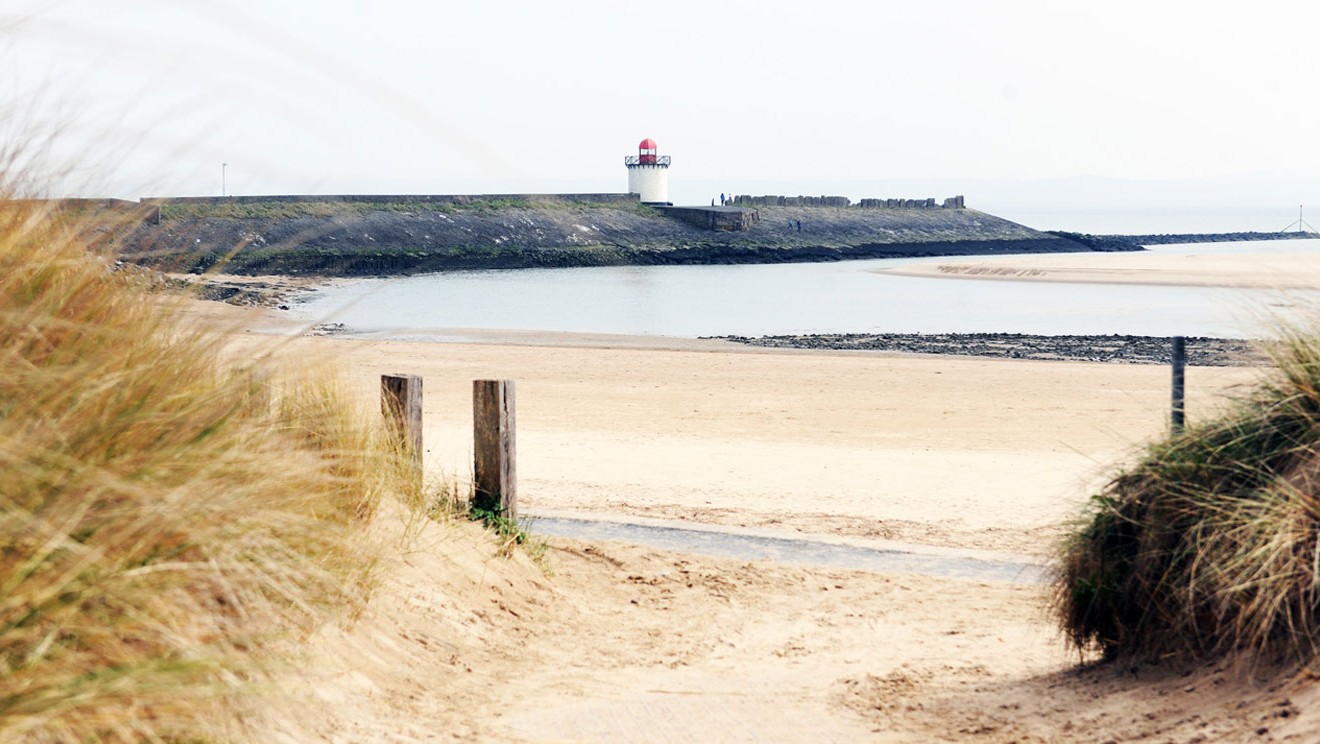 In cod we trust
If there's one thing we can pretty much all agree on, it's that no visit to the seaside is complete without fish and chips. Head to Joseph's Fish Bar in town and you'll get fish cooked to order and piping hot fresh chips. They're known for giving generous portions too. Talking of fish, it's always worth checking out the fish specials board at the popular Hope and Anchor pub in Stepney Road. If it's your lucky day, the cod wrapped in bacon with cockle and laverbread sauce, will be on the menu.
In Pembrey, lovers of vegan and vegetarian options will find plenty at Pantri Lolfa, all with a distinctly Welsh twist. Like many places in Carmarthenshire, dogs are welcome. At the Harbour Light tearoom, they've gone a step further, and offer furry friends "doggy beer" aka water from a proper beer barrel. It's fair to say that Burry Port is increasingly becoming an oasis of great food to complement the great views, beach and walks.
Parklife
About 10 minutes' drive east of Burry Port, set in 500 acres of glorious parkland, is Pembrey Country Park and Beach. Young members of the family will love the 18-hole crazy golf course and the adventure playground will give them plenty of opportunity to burn off excess energy. Active teens will enjoy riding Wales' longest toboggan run and skiing, snowboarding and tubing down the 130-metre dry slope. And for those just wanting to take some time out from the world (or from the rest of the family!), there are a number of peaceful woodland trails and parkland paths which you can explore on foot or by bike.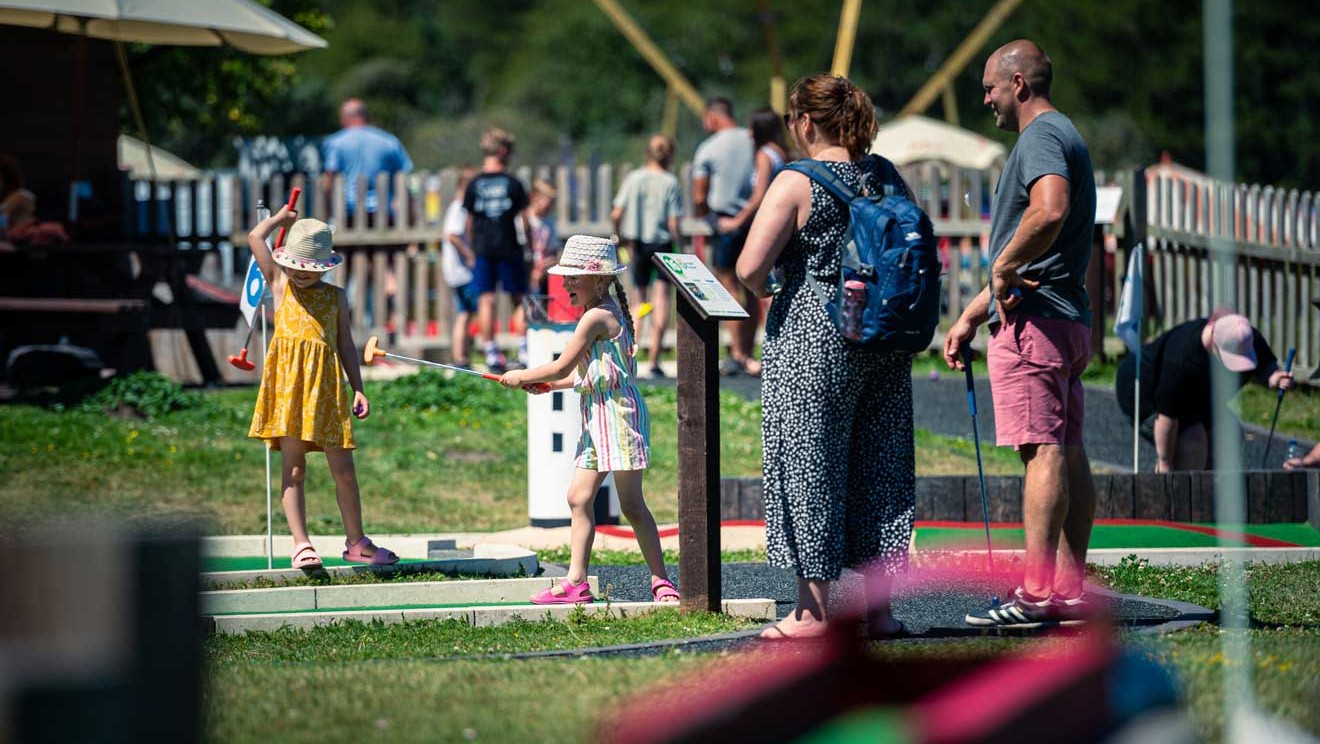 Shoreline of secrets
The southern edge of the country park is where you'll find the dunes and beach of Cefn Sidan – Wales' longest beach at 8 miles in length. It also happens to have won more coveted Blue Flag awards than any other beach in Wales – 23 in all. Visit on a clear day and you'll be rewarded with magnificent views as far west as Caldey, over to Lundy, then sweeping round to the Gower Peninsula. It's a favourite of sun worshippers, swimmers and walkers alike. But low tide reveals a dark side to this stretch of coast, when the wrecks of a number of ancient ships become visible. Some were caught out by the ferocious tides and shallow banks of the Bristol Channel, others lured aground by gangs of looters who then robbed their precious cargoes.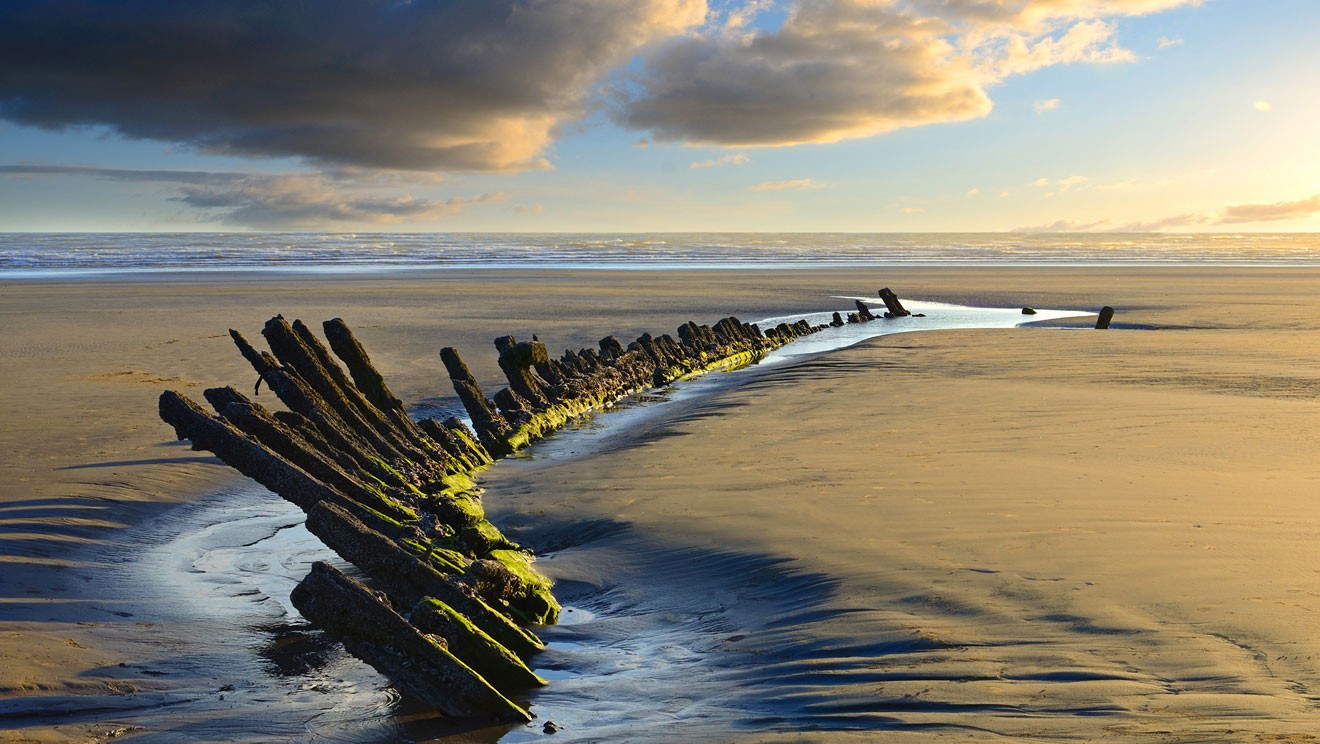 Spolier alert
Pembrey Circuit is the home of Welsh motorsport, and you can get on track by booking one of the three driving experiences they offer there. The 1.46-mile per lap circuit has been driven by the greatest; Formula One teams including McLaren and Williams have all tested here. The circuit's lap record – albeit unofficial – was set by Ayrton Senna. The circuit also has a busy calendar of race meetings throughout the year, including truck, car and bike racing and spectators can see large sections of the circuit from almost all the viewing areas.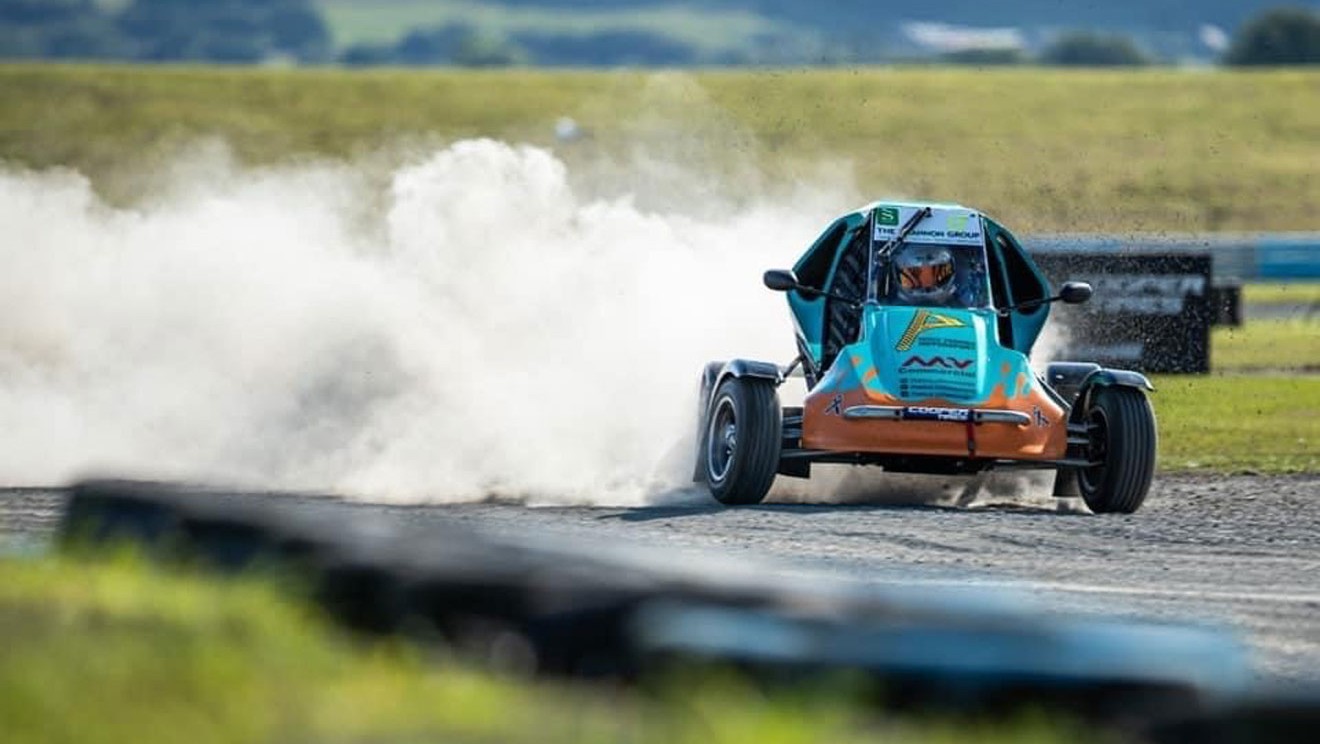 Insider Tips
The Must Do – Have a high-speed experience at Pembrey circuit.
The Refreshment Stop – Enjoy a sweet or savoury crepe at Crazy Crepes at Burry Port harbour.
The Photo Stop – Burry Port Lighthouse looking out over Carmarthen Bay
The Hidden Secret – The Amelia Earhart Gardens and Burry Port's role in aviation history.
The Best Walk – Follow the Pembrey and Burry Port Heritage trail covering nine areas from Burry Port to Pembrey Country Park, each focus on different aspects of this past.