Picnic Location  
This must be a strong contender as one of the UK's most dramatic picnic spots, overlooking the glacial cirque of Llyn y Fan Fach on the western flank of the Brecon Beacons. From the car park it's a bit of an uphill slog but worth every puff and pant. The views over the lake are magical and looking west into the sinking sun while slurping some soup is hard to beat. Lay out a rug, look down at the lake and reflect on the Lady of the Lake legend.
Picnic tip: A cold, breezy, cloudy day is no less beautiful than summer even at this exposed spot. As long as you are prepared with suitable attire it is possible to enjoy an elegant picnic with Father Winter. Choose best autumn recipe ideas for your picnic that are guaranteed to warm the palate and excite the brain with the colour and life of Mother Nature.
How to reach: leave the A40 at Trecastle and head south west to Llanddeusant. Then follow the signs to Llyn y Fan Fach.
Suggested walk: Llyn y Fan Fach
Nearby deli picnic provisions: 
La Patisserie in Llandovery is a gem for hearty takeaway treats- from delicious warming savoury pasties and cawl to indulgent hot chocolate and donuts! Price: A £20 hamper for two will get you a large flask of homemade soup, a chunk of granary bread, slice of Welsh cheddar cheese, a home-baked pork pie and a scotch egg, plus a big slice of bara brith to finish.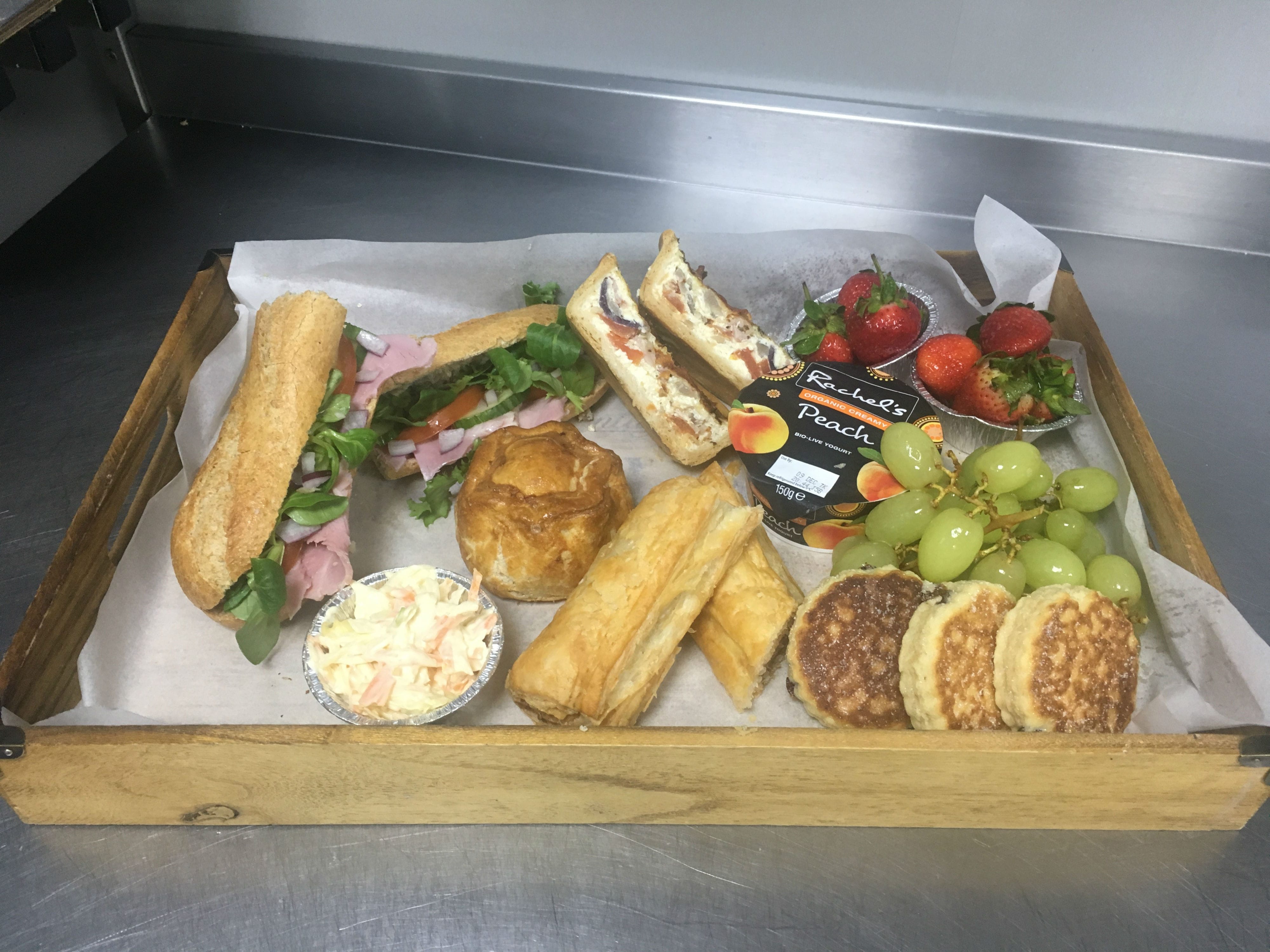 La Patisserie, Llandovery