Head West in Carmarthenshire for sustainable, farm-to-fork experiences championed by local food heroes. Cook a freshly foraged seafood feast on the beach, eat at a steakhouse with its very own pedigree home-reared herd, meet the family-run cheesemakers producing world-famous rounds, and sip Welsh wines produced at independent vineyards.
Synonymous with famous Welsh poet, Dylan Thomas, the little town of Laugharne is a must-visit, with Brown's Hotel the ideal base for your stay.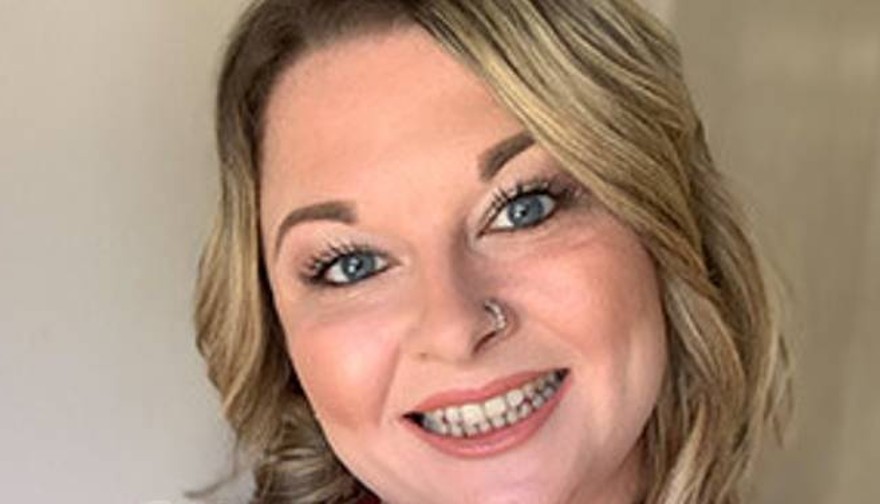 "Hello! I'm Kacie and I write the award-winning food and travel blog, The Rare Welsh Bit. I'm from Wales and I'm truly proud of the thriving food and drink scene we have here with so many independent producers and restaurants. I am thrilled to be asked to delve deeper into Carmarthenshire and take a journey to discover some incredible places to recommend as one of the 100% Carmarthenshire Larder Trails.
Coffee Break 
Start your day with a cup of tea or coffee at Mols Bistro in St. Clears - and just try resisting a slice of homemade cake.
Or, for liquid sustenance on the move, head for Fforest Farm Milk, near Whitland, where fresh pasteurised whole milk and milkshakes in glass bottles are conveniently sold straight from a vending machine.
Foodie Fun
If you love cheese I would strongly recommend heading to Caws Cenarth in Boncath, near Newcastle Emlyn to learn more about the world-famous organic Perl Wen and Perl Las cheeses, besides the other wonderful varieties of cheese produced here. What's more if you stay over at the apartment in the working dairy you'll get to enjoy a full guided tour with a welcome cheese selection left for you.
If fresh seafood is more your thing there's the option to join Craig Evans for coastal foraging along the Carmarthenshire coastline. You'll learn how to identify and pick a variety of sea vegetables and seafood, before cooking a freshly foraged seafood dish on the beach.
Meanwhile, wine lovers will relish sampling Carmarthenshire wines at local vineyards. Based near Whitland, Jabajak Vineyard offers a cellar door and wine tasting, as well as a highly recommended restaurant with rooms.
For organic wine, head to Hebron Vineyard, also in Whitland, an organic, non-intervention vineyard producing three varieties of wine, including a sparkling white wine. Here too is a converted dairy barn for a self-catering vineyard stay.
Market Forces
For locally produced food and drink to take home, pack into a picnic hamper, or enjoy during a self-catering holiday, visit Newcastle Emlyn Country Market, held every Friday from 9.30am until 12.30pm at Newcastle Emlyn Football Club.
Plus, on every second Saturday of the month, Whitland Produce Market takes place at Whitland Memorial Hall, with everything from cakes and honey, to handmade soap and crafts on offer.
Lunch Spot
You can literally gorge you way through wholesome vegan and veggie platters, panini's and more at the Riverside Cafe in Newcastle Emlyn, with idyllic views of the rushing River Teifi from your table.
In Laugharne, don't miss The Ferryman Delicatessen. We loved the toasted Serrano ham, Manchego cheese and quince flatbread, and the chorizo stew was incredible.
Also in Laugharne, Arthur's serves a choice of fresh seafood dishes at The Grist, just around the corner from Laugharne Castle and the perfect pitstop for a pick-me-up after finishing a Dylan Thomas walk.
And if you are craving fish and chips by the seaside head to Pendine for a seven-mile stretch of golden sand, lined with fish and chip shops and beachfront restaurants. Try The Point Cafe for an affordable meal on-the-go, with panoramic views over Pendine Sands beach.
Treat Eat
Heading back up north and overlooking Cenarth Falls, Ty Te Cenarth is a quaint tearoom offering traditional afternoon teas. Sip on tea from a china cup as you nibble on freshly baked bara brith, Welsh cakes and scones topped with jam and fresh cream.
In St Clears the County Stores is where the locals go for fresh bread and Welsh Cakes.
Don't miss sampling ice cream straight from the dairy at The Cowshed Parlour and Bistro at Penback Farm in Ciffig just outside Whitland. Here they sell their very own Cowpots ice cream in more than 20 flavours, produced using milk from their pedigree Jersey cows.
Must-do delis
I found Carmarthenshire to be home to so many quality independent delicatessens, selling just about everything you could possibly hope to eat or drink during your stay.
Not only does The Ferryman Delicatessen in Laugharne serve a cracking lunch, but it also stocks an extensive offering of independently made local produce, like Whitland-based Little Croft Chocolate.
Meanwhile, back up in Newcastle Emlyn there is the brilliant organic delicatessen, The Carrot Cruncher, which sells locally made Hey Vegan pies, freshly baked organic sourdough and pastries as well as a wide selection of local meat and fish.
Take Homes
My recommendations of what to take home would most certainly be a bottle of wine from Hebron Vineyard. I treated myself to a bottle of their Triskele White, produced using their Solaris grapes, delicious!
Similarly, to visit Caws Cenarth without stocking up on cheese would be a cardinal sin. We bought five different cheeses to take home which created a delicious Welsh cheeseboard to enjoy and savour our trip to Carmarthenshire.
I also stopped off at Deri Page Butchers in St Clears. I'd already heard so much about their homemade pies and wasn't disappointed. Trust me, the lamb and mint pie is not to be missed. Also in St Clear's for those who like their Welsh Beef salt-aged, Eynon's of St. Clears, is home to the largest Himalayan Salt Chamber in Wales.
Dinner Dates
A few places not to be missed for dinner would be Dexter's Steakhouse and Grill located within Brown's Hotel in Laugharne where they serves 40-day dry aged Welsh Beef sourced from home-reared, pedigree Dexter cattle based at Llwyn Farm, Llangain. Also near St Clears, The Penny Bar and Restaurant at Llety Cynin has an excellent choice of dishes on their menu.
In Newcastle Emlyn, there's the popular deli and tapas restaurant, Petit Biarritz (based at the Emlyn Hotel) which serves tapas dishes using locally sourced ingredients such as patatas bravas and ham and cheese croquetas, alongside more innovative choices like Korean fried chicken and Welsh lamb Moroccan meatball tagine.
Larder Sleepovers
To ensure dreams are sweet and Carmarthenshire's Larder is on your doorstep I suggest spending a few nights at least in one of these places:
Cowpots Camping has an onsite pizzeria and ice cream parlour; Hebron and Jabajak both have accommodation overlooking their vineyards; Caws Cenarth Cheese makers have a self-catering apartment above the dairy and Brown's is the legendary Laugharne hotel which is also home to Dexters.
Also for something really special head to the eco-sensitive farm at Ceridwen Centre with 40 acres of organic land and unique accommodation spaces when guests enjoy locally sourced wood fired pizza and burgers at weekends.