This trail focuses on some of the finest food and drink producers and independent eateries found in and between the towns of Llanelli, Llandeilo, Llandovery and Ammanford. From creamy gelato, freshly made bakes to artisan coffee, I discovered there to be a huge variety of incredible food and drink to experience.

The colourful market town of Llandeilo is an ideal base from which to embark on this journey with great cafes, pop up food evenings and the backdrop of the Brecon Beacons.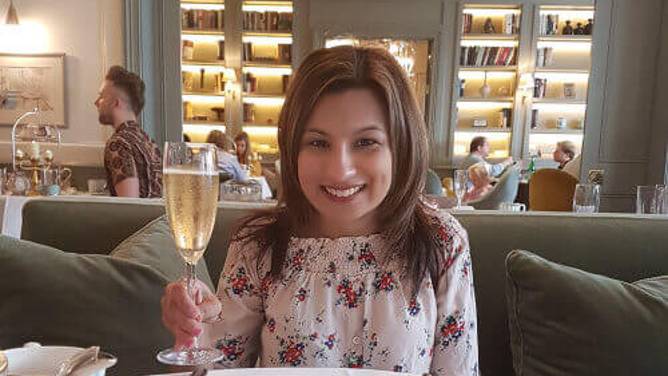 My name's Binny and I am a London based Food & Travel Blogger, originally from Kenya. South Wales has always held a special spot in my heart as it's the first place I moved to from Kenya, as I went to Cardiff University.
I am so excited to share my discoveries from my visit to Carmarthenshire, as I uncovered the best of Welsh food and drink from the county's amazing independent and artisanal producers.
Coffee Break 
Don't miss a stop at Diod in Llandeilo, perfect for a coffee to either start the day or for a leisurely brew with cake in the afternoon in between shopping. 

Once a coal mining community, Ammanford is getting known for high quality coffee, the new black gold! All thanks to local lad Scott James and his Coaltown Roastery, which is a fascinating venue to enjoy delicious freshly ground coffee whilst watching the production process from bean to cup.
For a coffee shop serving up an incredible brunch menu you must visit Hwyl, in Llanelli,  which also serves a mean flat white with Coaltown beans. Their Welsh Rarebit served on sourdough, topped with poached eggs and fresh chilies is highly recommended. I am still dreaming about it.
Foodie Fun
Whether you are new to craft beers or even a seasoned enthusiast, a guided tasting at the Beer Park Bottle Shop and Tasting Room in Llanelli is one not to miss.
We had a Welsh Beer Tasting session and sampled a selection of beers and ciders all from Carmarthenshire, ranging from Felinfoel, the oldest brewery in Wales, Pererin, the newest Welsh brewery, and Evan Evans, Coles, Zoo Brew and Tin Works.
We left with jangling bags full of twelve different Welsh beers after our tasting! 
Market Forces
Swap the supermarket aisles for local veg and fresh seafood from local suppliers at Ammanford Open Air Market on Quay Street every Friday between 09:00am - 4:30pm. Perfect if you are in self-catering accommodation! I recommend getting some Laverbread, which is a traditional Welsh delicacy, and cakes from the local bakers for dessert!
The Indoor Market in Llanelli, open Monday to Saturday - 8.30am - 5pm, is a real treasure trove with products ranging from sweets, fruit and veg to cockles. The Welsh Diner there is perfect for lunch and their 100% Welsh beef burgers are highly recommended.
Set around a historical abbey, the little village of Talley, just a short drive north of Llandeilo, is worth a visit for their pop-up market, which takes place every Sunday. Not only does it have spectacular views of the Talley Woodlands, but there's a fantastic range of fresh produce from local bakers, cheese makers and growers. Talley Pop Up Market | Facebook
Lunch Spot
For delicious flat bread sandwiches head to BLAS in Ammanford, which has both indoor and outdoor seating. . Or, for the ultimate fish and chips we headed for St Ellis Bay Bistro with glorious seaside views over Carmarthen Bay. 

For vegetarians I recommend a visit to The Bear Inn, Llandovery, the market town which is the gateway to the Brecon Beacons. Their 100% Vegetarian menu has a delicious range of Asian inspired dishes such as Thai Red Curry and Sri Lankan Dal.
Treat Eat
For chocolate lovers a visit to Heavenly Exquisite Desserts and Chocolate Emporium in Llandeilo is a dream come true. Prepare to be wowed by the range of chocolates all hand made on site, ice cream flavours, cakes and for savoury treat, the legendary Llanpielo pies.
For a Gelato fix, head to Frank's Gelateria in Ammanford  and choose from classic flavours (pistachio was my favourite) or try their seasonal specials – Welsh Cake for St David's Day in March or Strawberry Granita for summer.
When you hear there is a 24-hour vending machine for milkshakes you know it is worth marking a detour! Head to the car park of Coaltown Roastery in Ammanford and you'll spot a Llaeth Beynon Dairy shipping contained with a milk vending machine, which also dispenses milkshakes in recyclable cups. Flavours can change but when we dropped by there was Blueberry Muffin and Salted Caramel on tap. 
Must-do delis
Not to be missed is Wright's Food Emporium in Llanarthney which has been described as the ultimate shrine to Welsh Food and Drink and I can see why, as I spent ages filling up my basket with their exceptional range of food and drink products. Or for a quick lunch - people travel miles for this – try their café's Pork Belly Cubano with local roast Myrddin Heritage ham.
A visit to Cwmcerrig Farm Shop and Grill in Gorslas is also brilliant for picking up picnic and grazing supplies like Welsh Cheeses, crackers drinks, chutneys, pies and so much more!
Take Homes

My top recommendations of what to take home would be a selection of local craft beers from the Beer Park Bottle Shop and Tasting Room, in Llanelli.
If you are a cheese-a-holic like me, stock up on locally made Welsh Cheese from Cwmcerrig Farm Shop and Grill in Gorslas. I recommend the world-famous Perl Wen and Perl Las cheeses made by Caws Cenarth Dairy.
At Wright's Food Emporium in Llanarthney pick up a bottle of their Tomato 'Catsup,' bars of Welsh made Heist Chocolate (The Cereal Milk one is delicious) as well as freshly made Focaccia bread and sausage rolls, which we couldn't resist and devoured on the way home.
Dinner Dates
We thoroughly enjoyed pizzas at Pitchfork and Provision's in Llandeilo on their Friday pizza night and if the weather allows you can sit outside.
Their pizza dough is freshly made, and we loved the Margherita and the Salami Diavolo.
For sharing plates with a lovely ambience head to Flow's on Market Street, again in Llandeilo, which has a weekly changing menu of Tapas style dishes made with local produce. The bruschetta topped with avocado, eggs and chili is delicious!
Larder Sleepovers
We had the most wonderful stay at Llwynhelig Manor, a family-owned, dog friendly B&B in Llandeilo. It was the perfect base to explore the area from with glorious views from our self-catering apartment, the Gardener's Cwtch.
Alternatively, the Ginhaus apartment is next to the Ginhaus deli in the heart of Llandeilo, which is an Aladdin's cave of local gins, charcuterie and Little Croft Chocolate which is made down the road.
Or, for a cook up under canvas try Gilfach Gower for gourmet glamping with sustainable meat produced in the fields around you.