Carmarthenshire Cawl Crawl
Cawl is a dish synonymous with Welsh cuisine and hospitality, discover the fantastic Cawl on offer across the county.
Carmarthenshire Cawl Crawl
Carmarthenshire's lush fertile valleys and flowing rivers have awarded the county with a huge variety of fantastic local produce, grown and nurtured from the land; with a delicious array of traditional dishes served up as specialities across the county for centuries. One of the most famous is the traditional dish of Cawl, a warming winter stew, still gracing menus as a favourite in establishments across the county.
Traditionally made with mutton or lamb from the Black Mountains and crammed full of vegetable goodness including root vegetables, Welsh leeks and wild garlic, Cawl is a staple on the county's foodie map; with each recipe boasting its own secret ingredient or 'twist' on the old favourite. From artisan delis in the market town of Llandeilo to thatched inns dating back to the 14th century, establishments across the county are serving up their own take on the hearty dish synonymous with Carmarthenshire cuisine. To help visitors discover the fantastic Cawl on offer across the county, a 'Cawl Crawl' has been launched; highlighting all of the best places to feast on the delicious stew. 
The Ginhaus
1 Market Street, Llandeilo, SA19 6AH.
Ginhaus is a seriously cool delicatessen, gin and wine bar, set in the heart of the boutique market town of Llandeilo. Here you will find a quirky decor (including floors made from pennies!) alongside well-stocked counters of local cheese, breads, olives, antipasti, charcuterie and over 180 different types of gin; plus an assortment of traditional Welsh cuisine served up daily. The Ginhaus' modern twist on the dish is Welsh Ham Cawl served with Y Fenni & Welshman's Caviar cobbler, as a delicious accompaniment. 
ginhaus.co.uk   01558 823030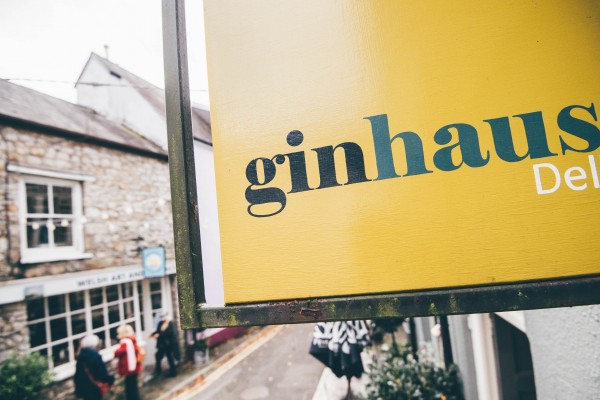 Carreg Cennen Castle
Trapp, Llandeilo SA19 6UA
Cawl at Carreg Cennen Castle is the perfect accompaniment to the brisk wind that battles these majestic fortifications.  Controversially their Cawl boasts no meat- our best seller for over 30 years is a hearty broth which owes its success to the red split lentils that are slowly simmered to perfection and add the perfect sweetness to lots of chunky vegetables.  Served with a thick slice of bread and a good chunk of Welsh Cheddar. 
carregcennencastle.com   01558822291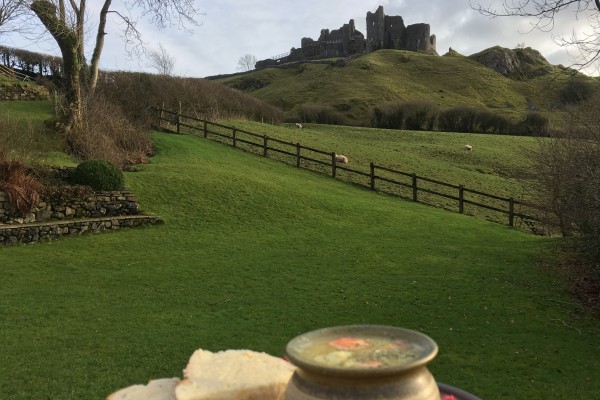 The Warren
11 Mansel St, Carmarthen SA31 1PX
Deri Reed and business partner Steffan Lemke Elms took over the formerly Caban Y Dderwen business and ran a crowdfunding campaign to raise money from the local community to relaunch as The Warren. Their ethos is to serve simple, honest & wholesome food with drinks to match. Their Cawl is made using Organic Lamb from Hazelwell farm in Whitland and their secret ingredient being homegrown sage from their very own polytunnel. Served with Mature Cheddar Cheese & Homemade Caraway and Malted Loaf.
warrenmanselst.co.uk   01267 236079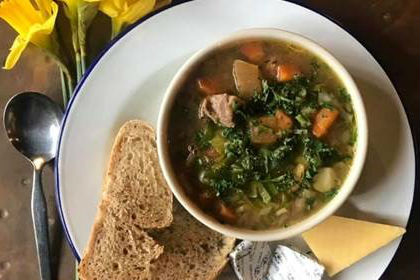 The Printing Office
1 Broad St, Llandovery SA20 0AR
The small, but light and airy, cafe at the Old Printing Office is nestled at the back of a thriving gift shop in the historic market town of Llandovery. Their short and seasonal menu of home cooked food, places an equal emphasis on vegetarian dishes but have kept their cawl traditional in using Welsh lamb neck, alongside a chunk of crusty organic sourdough and strong Welsh cheddar. To add to the celebration of the flavours of Wales the national vegetable, leek, is combined with herbs and rosemary in a rustic pesto & swirled through the broth.
theoldprintingoffice.co.uk    01550 720690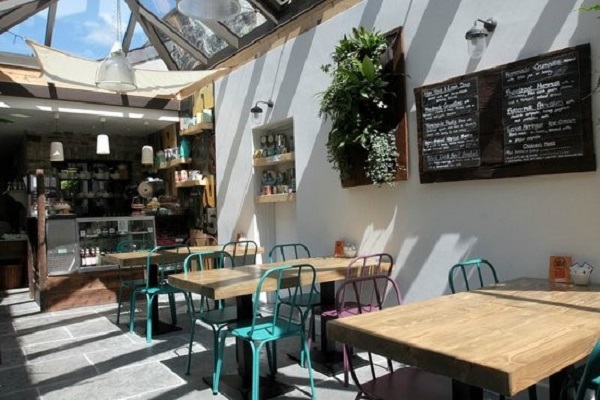 The Plough Rhosmaen
Rhosmaen. SA19 6NP
The Plough is proud to be one of the oldest hostelries in Llandeilo, as far back as 1858 when it was one of the 23 public houses in a town of only 290 houses.  Since then it has grown not only in size but also stature to become the 4 star boutique hotel that it is today.  However, not forgetting our roots we serve a traditional cawl made with welsh lamb and fresh locally sourced vegetables served with welsh cheese and crusty bread.
ploughrhosmaen.com  01558 823431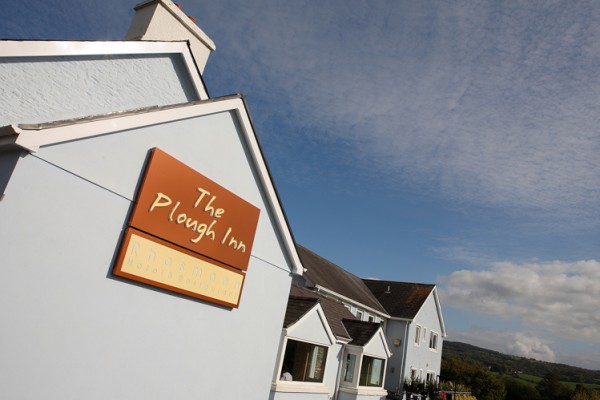 The White Hart Thatched Inn and Brewery
Llanddarog, Carmarthen. SA32 8NT.
Found in the village of Llanddarog, The White Hart Inn is one of the oldest thatched inns in Wales, and offers a warm, homely atmosphere and traditional interiors; including traditional oak beams and a cosy log fire. The inn even brews its own beer and cider on-site, with a new on-site distillery opening later this year, set to be Wales' largest craft distillery. The White Hart serves Cawl throughout the winter months and ensures their signature beer is added to the mix alongside the traditional ingredients of Welsh lamb, vegetables and pearl barley. The warming Cawl is served alongside hot baked bread and Welsh cheese.
thebestpubinwales.co.uk   01267 275395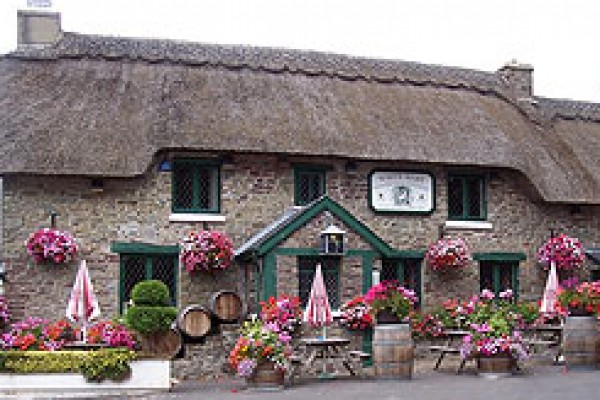 Wright's Food Emporium
Golden Grove Arms, Llanarthne. SA32 8JU.
Since the late 18th Century, this traditional coaching inn has served traditional, local food and refreshments. Now homing Wright's Food Emporium, this quirky bistro-style cafe serves a host of locally sourced produce and fresh home-cooked dishes with a twist; with a huge focus on local, artisan goods and delicious deli staples. Their Cawl is a firm favourite amongst patrons, made using ham hock, shoulder of lamb, plenty of vegetables and served alongside Hafod Cheddar and homemade granary bread.
wrightsfood.co.uk   01558 668929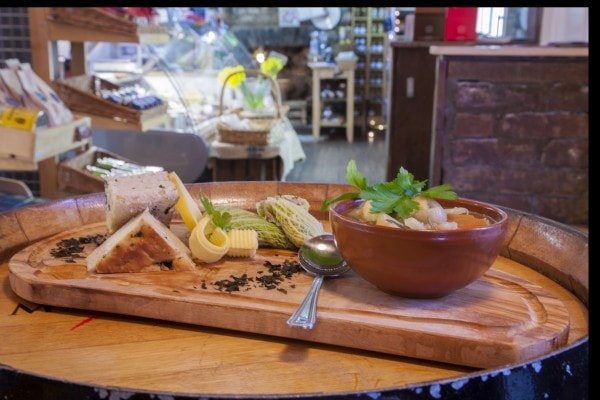 The Boars Head
120 Lammas Street, Carmarthen, Carmarthenshire, SA31 3AE.
Dating back to the early 17th Century, The Boar's Head Hotel is a former coaching inn steeped in history. Found in the centre of the thriving market town of Carmarthen, the old coaching inn offers an inviting, cosy pub atmosphere to guests - complete with 16 comfortable en suite rooms - Cawl is one of the pub's most popular dishes, made from a traditional recipe and dished up with a fresh crusty roll and a block of Welsh cheese. You may have to book a place here, with coach loads of visitors regularly stopping by for a taste of the pub's most famous dish!
boarsheadhotel.net   01267 222789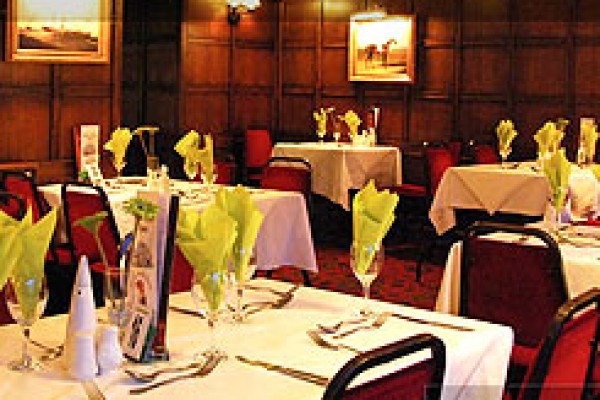 Gwesty'r Emlyn Hotel
Bridge Street, Newcastle Emlyn, Carmarthenshire, SA38 9DU
Dating back over 300 years, this former coaching inn offers chic accommodation, spa and Michelin recommended restaurant boasting a fresh daily menu. To add a depth of flavour to their Cawl, the Gwesty'r Emlyn uses locally sourced Welsh lamb. Served with warm and crunchy homemade multigrain bread, plus a chunk of Dragon Welsh Cheddar, this hearty meal will be sure to satisfy.
emlynhotel.co.uk   01239 710317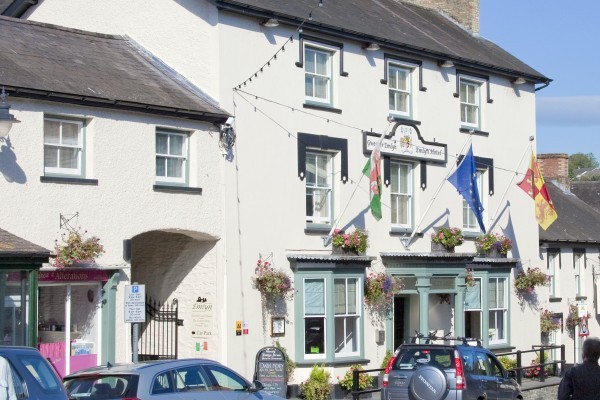 N.B. Some of the establishments may not offer Cawl on a daily basis.
Some more of our Favourites ...
Maryellen's @139
Rhosmaen Street, Llandeilo
Maryellen's have been making their Ham Cawl with organic bread and Welsh Cheddar since 2007 and have a loyal following, they also make delicious vegan soups too. Alongside the cafe are tasty treats available to buy, so after you've finished your lunch take the opportunity to look around their shop. Whole foods, fine foods, freshly baked organic bread, Mary's pasties and cheesecake sit alongside free from ranges. Vegan chocolates and cake, dairy free cheeses,  laverbread, giant meringues are just some of the things on offer. 
Maryellens139        01558 823444
Tea Traders
15 Guildhall Square, Carmarthen, SA31 1PR
Tea Traders is a specialist tea shop on Guildhall Square in the heart of Carmarthen. Stocking over 100 different loose leaf teas as well as serving Fairtrade coffee and freshly prepared snacks and cakes. Using locally sourced produce in their freshly prepared vegetable cawl which is made with Welsh leeks and root vegetables , it is served with a rustic baguette and a wedge of mature Welsh cheese. Simple honest food. Delicious with a pot of tea and why not finish off with one of their freshly baked scones, a slice of Bara Brith, or a couple of Welshcakes. 
Teatraders.co.uk   01267237101