A ride to Llangadog and back via Cilgwyn
Directions
From Llandovery Car Park exit onto the A40 and turn left almost immediately onto the A4069, signposted Llangadog. Follow for 10 kilometres to the village of Llangadog. Shortly after passing the school, turn sharply left onto a small unclassified road, signposted Myddfai (Heol Pendref). Follow the minor road through Cilgwyn for 5 kilometres. As the road bends around to the right, head straight ahead and into the hill that is visible ahead.
Follow for 2.5km to the t-junction where you turn right and follow back to Llandovery. At the junction head straight across and almost immediately after turn right back into the car park.
Given Llandovery is a town that has 2 main roads passing directly through it also has endless country lanes heading off. This route heads from Llandovery to the village of Llangadog, itself just off the Towy river and 6 miles away.
Leaving the town and onto an A-road, albeit a reasonably quiet one and one that is favoured by many drivers while although it is straight and easy the traffic is far less dense and fast than the main A40 that is on the other side of the Towy. The 6 miles to Llangadog is a pleasant ride, with a few rolling hills but nothing that will challenge most riders. The views of the hills around are nice and soon after the "Glasallt Bend" on a clear day the Black Mountain and the higher areas within the Brecon Beacons will be visible.
As you enter Llangadog and cross over the hump bridge the route turns off just short of entering the village itself. With several small shops it could be a useful stopping point for anyone looking to replenish before starting the way back. The route back is quieter and even more scenic, all on quiet and at times narrow country lanes. Care needs to be taken on one particular corner at Glansevin where the road bends round 180 degrees and is often slick on the surface.
Shortly after you pass the area of Cilgwyn, where a forest is a popular walking spot and shortly after the manor which bears the name. There is one big hill on the route and it follows shortly after with the steepest section at the start, then easing off before one final push to the top.
The descent that follows is fast and fun, although care is needed as it is all under tree cover and can be dark. As the trees end the road rejoins the b-road that the route headed out on with just the final flat 2km back to Llandovery to finish.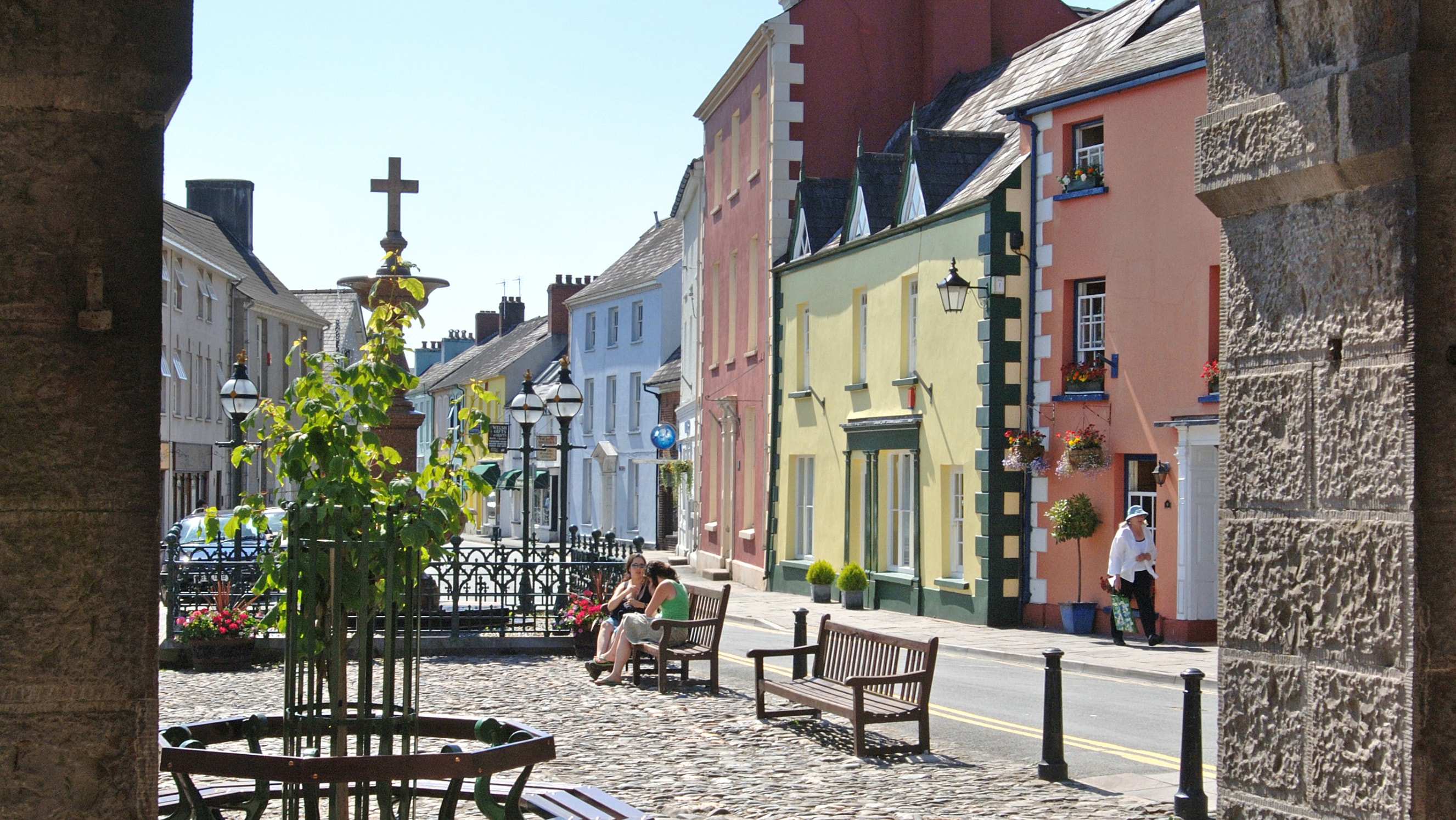 Highlights
Cilgwyn Hill – A sharp and reasonably challenging hill but a fun descent that follows
Llangadog – A historical village with several small shops that could make it a useful stopping point.
Stopping points
Llangadog – Mace village store
Llangadog – Post Office & village shop
Llandovery – Penygawse Tea Rooms
Llandovery – Craft Centre Cafe
Llandovery – West End Cafe
Useful info
County Cycles – Bike shop, Cross Hands