It's the most wonderful time of the year! Edward Pola and George Wyle
For something very traditional why not attend a local church or chapel service on Christmas morning or on New Year's Eve take part in an ancient local custom such as Calennig or even welcome the Fari Lwyd!
Where it all began...
Attending a Plygain service from 3am-6am on Christmas morning was once a key festive tradition in 19th century rural Wales.So, Christmas morning why not attend a Plygain Church Service, both traditional and festive, it's a great way to while away one of the most atmospheric mornings of the year.
In the Amman Valley the Plygain service is held in a 17 century Chapel called "Hen Fethel" on the mountain near Garnant. Hundreds of locals attend the candlelit service where you sing carols and listen to others perform songs or poetry. To attend park at Garnant Bowls Club car park and walk the 2 kilometres to the chapel for the service at 06.30am. Remember to take a torch to light your way.
There are also a number of other Christmas Morning services across Carmarthenshire, get in touch with your local place of worship for details.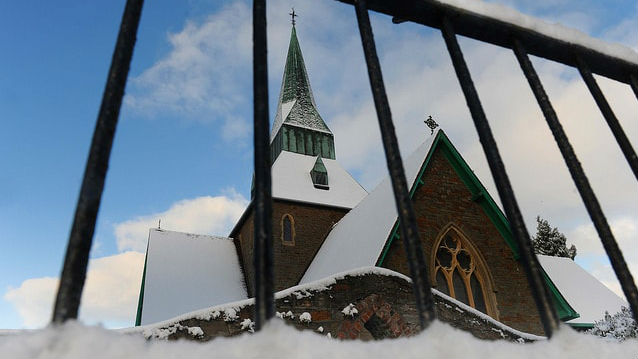 Mari Lwyd
The Mari Lwyd (the Grey Mare) is a pre-Christian tradition said to bring good luck. A horses's skull would be decorated with bells and ribbons and draped in a white sheet before being placed on top of a wooden pole. 
The Mari Lwyd Custom is still practised in some areas around Wales. A group of children and adults go from house to house or pub singing or reciting poetry on New Year's Eve, carrying the Mari Lwyd. A visit from the Mari Lwyd brings luck for the coming year. Be sure to invite them in and provide a gift of money or food and drink (drink tends to be appreciated by the adults!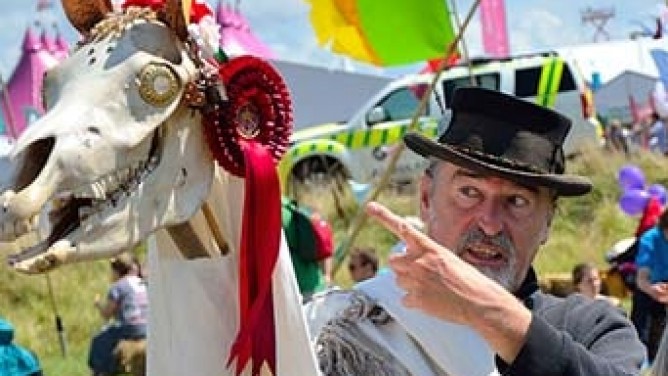 Calennig
In Wales from when the clock strikes midnight ushering in the New Year or "Blwyddyn Newydd" groups of children and adults tour local houses and pubs singing, in return for small gifts of money or seasonal treats. The dark haired lads are invited to walk through the house, bringing with them good luck for the New Year. If you hear them, let them in and reward them, to bring good luck during the new year!
They sing:
"Blwyddyn Newydd Dda i chi,
ac i bawb sydd yn y tŷ,
dyma yw'n dymuniad ni,
canu Blwyddyn Newydd Dda,
Blwyddyn Newydd Dda chi,
y flwyddyn orau, fu erioed,
o dyma hapus flwyddyn,
o dyma hapus flwyddyn,
o dyma hapus flwyddyn,
canu blwyddyn newydd dda"
Then they shout "Blwyddyn Newydd Dda!"