Carmarthenshire is characterised by its many rivers, with more than twenty threading through the county, including Wales' two longest, the Teifi and the Tywi.
Fancy a beautiful and invigorating water break in Carmarthenshire? If you enjoy all things H2O then Carmarthenshire, with its beautiful country backdrop, is the place for you. If a lakeside walk doesn't quite cut it for you then there are many companies who will give you the chance to make a splash in one of the county's rivers. So if your wetsuits are ready, here is your to-do list for the perfect river adventure.
River Swimming
Wales' longest river, the Teifi, is also a contender for its most fun. Use the river as your very own adventure playground on a day out with Llandysul Paddlers. Book a river swimming half-day session, which essentially involves jumping bottom-first into bubbling rapids (under expert supervision) - trust us, you'll be an addict within seconds. You can also swoop down the rapids on a raft or kayak, and, for something a little gentler, the company runs a four-hour flat water river trip. Llandysul Paddlers organises an annual river festival in the summer: two days of kayak coaching on the river are followed by a slalom event, at which you'll put your newfound skills to the test. They also co-organise the Teifi Tour, a weekend of paddling and partying, usually held the weekend the clocks go back in the autumn.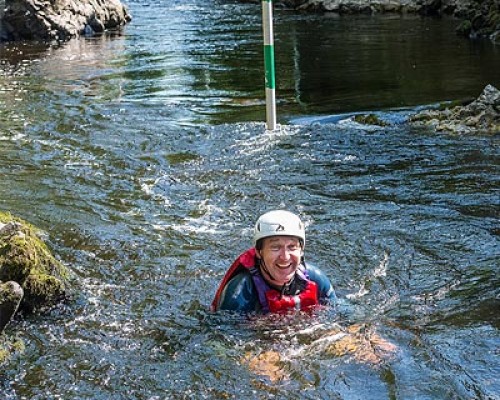 River-crossing expedition
Fancy channelling your inner Indiana Jones? Go on a river-crossing expedition with Hawk Adventures. You'll need a good team and your wits about you for this one: the aim is to fashion a rope system 5 to 15 metres above the rushing rivers, then navigate your way across them. Your creation can be simple or a masterpiece of engineering - it just has to get you over to the other side!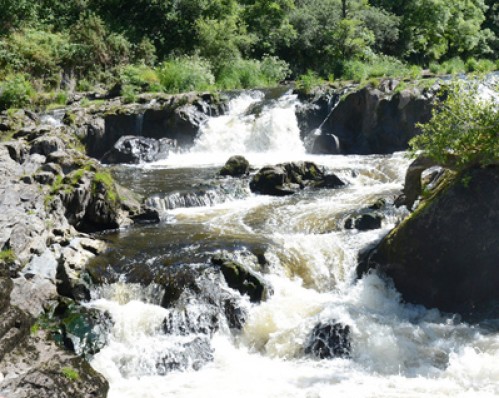 Riverside road trips
Discover Carmarthenshire's riverside market towns and iconic monuments on two wheels - this part of the world is blessed with some extremely scenic driving routes. The Tywi runs beneath the chic town of Llandeilo and the oldest town in Wales, Carmarthen, while you can follow the river Gwendraeth on foot to the atmospheric Kidwelly Castle. The Taf runs beneath the famed Welsh poet Dylan Thomas' Writing Shed in the town of Laugharne; you can peer into the studio which looks just as though the writer had stepped out for a walk. Newcastle Emlyn, which was built on the site of a Welsh fortress, sits on a loop in the River Teifi - explore historic inns in the town then follow the river west to beautiful Cenarth Falls; in the early autumn, gather with other nature enthusiasts to catch a glimpse of the salmon leap; the fish seem to defy gravity as they jump up and over the rapids on their way upstream.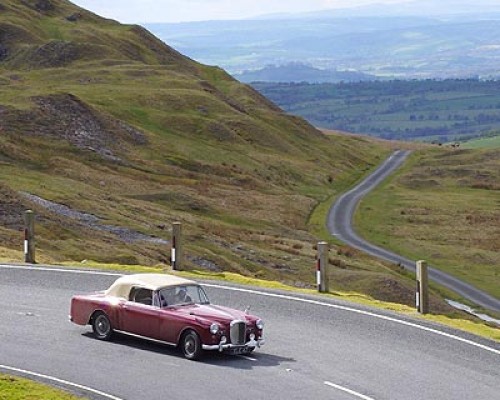 River Walks
Rivers mean lush valleys and interesting wildlife, so pack your binoculars and lace up your walking boots to discover Carmarthenshire's unique landscape on foot.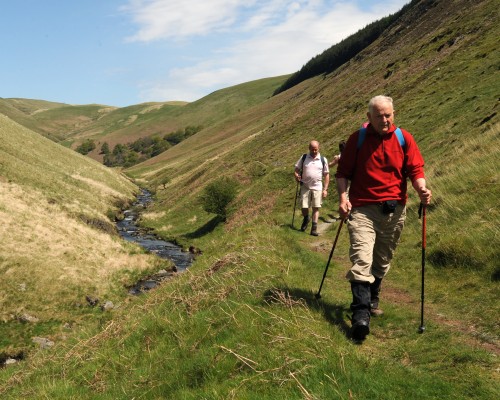 River Fishing
The rivers of Carmarthenshire, in particular the Teifi and Tywi, attract fishermen from near and far in the spring and summer months, all with their eyes on one particular prize: sewin, better known as sea trout. As well as sewin, the salmon runs in early May and late summer see avid anglers take to the water. Visit picturesque Cenarth Falls in the autumn to witness nature's incredible spectacle, particularly after heavy rain. Cenarth is cute year-round, with cosy pubs and tea rooms to refresh you as you stroll this stretch of the river.
Plenty of places in Carmarthenshire offer the chance to have a go at fishing for yourself: award-winning pub The Dolaucothi Arms' garden has four miles of fishing rights for salmon and sea trout, so you can combine a tasty meal with an afternoon's angling, with fantastic riverside walks and bridle paths for the non-fishers.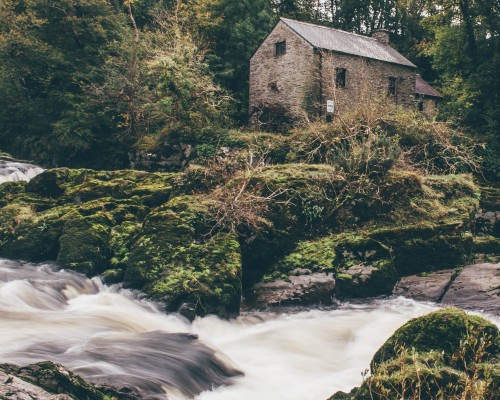 River Folklore
Learn of legend Twm Sion Cati, whose footsteps you can follow on an invigorating three-mile walk along the River Tywi to the caves where he lived. Head to Dinas Hill a spot where landscape meets legend:  now an RSPB nature reserve, this was where Twm Siôn Cati - used to hide from his arch-nemesis, the Sheriff of Carmarthen, in a cave boasting carvings dating back to 1882.