Beaches, Coves & Coastline
Walk it, cycle it, play and picnic on it, or simply sit and admire it, Carmarthenshire's coast is stunningly beautiful, whichever section you visit, large or small.
Here in Carmarthenshire, we're proud to boast miles and miles of pristine coastline, playing home to enormous sandy beaches, crystal clear waters and breathtaking headlands ideal for an invigorating beach-side escape.
There's a lot more to Carmarthenshire than just its gorgeous green countryside, we have some of the most glorious sandy beaches in Europe.
Carmarthenshire's beaches have seen their fair share of adventurous endeavours over the years - from multiple land speed records broken on Pendine Sands to the touchdown of Amelia Earhart, the first woman to fly across the Atlantic, at Burry Port. Glorious Cefn Sidan,  is the longest beach in Wales with over eight miles of sand for visitors to enjoy. With fantastic things to see and do, plus wonderful places to eat and stay in each stretch of coastline, you're spoilt for choice.
Have your own adventure in coastal Carmarthenshire, choosing from high-octane thrills, scenic coastal walks and traditional seaside fun!
The longest beach in Wales, these 7.5 miles of glorious sands are multiple award winners and a favourite of sun worshippers, swimmers, walkers and explorers. Benidorm it isn't, with so much space you can mark your own area for family games whilst picnicking in the wondrous sand dunes overlooking the beautiful Gower peninsula. Look out for jellyfish washed up at the high water mark, not all species sting, the most common one, the moon jellyfish, traps plankton within its mucus while pulsing itself through the water. After visiting the beach, why not head inland to explore Pembrey Country Park and forest, with its choice of outdoor adventure play areas, BBQ sites, steam railway, ski centre, toboggan, cycle hire, horse-riding, pitch and putt as well as parkland for games and picnics.
Facilities
Toilets

Parking

Visitor Center

Accessibility

National Cycle Network

Cafe

All Wales Coastal Path
An award winning beach of two halves. Look west and you will find dramatic cliffs with a wealth of rock pools and wild cliff top paths linking onto the Pembrokeshire Coast National Park (this area was used, during World War II, for practising the 'D-Day' landings!). To the east, 7miles of glorious sandy beach, home to the setting of historic land speed records and a part time MOD firing range. At the far end of this expanse, huge cockle beds are harvested all year round, reflecting the pure nature of the Carmarthen Bay waters. The huge expanse of sand is ideal for flying kites & collecting shells to remind you of your visit.
Facilities
Parking

Toilets

Cafe

All Wales Coastal Path

Accessibility
Tucked between two headland points to the west of Pendine is Morfa Bychan - a small, pretty golden sand beach backed by a large pebble bank, leading into a lush, wooded valley. Commanding exceptional views over Carmarthen Bay towards the Gower and North Somerset, the beach is part of a rugged and remote section of the Carmarthenshire coastline, often meaning that visitors get the sands to themselves. Beach-goers willing to brave the brisk Autumn waters are safe to swim at high tide, and keen-eyed nature lovers will be able to spot the petrified remains of an extensive forest in the sands at low-tide; as well as the remnants of a Medieval field system. You will find Morfa Bychan by following the Coast Path West over the headland from Pendine, or vehicular access can be found by following the lane on the left hand side just after the Green Bridge Inn. 
Found to the west of Telpyn Point near Amroth is Telpyn Beach, a wide sandy beach framed by dramatic coastal cliffs and pebble banks. Popular with swimmers and sunbathers in the know, a large smooth jut of rock forms a divide between Telpyn and Marros Beach, providing the ultimate platform upon which to lie back and catch some  rays. The wide, cool waters are great for swimmers willing to brave the temperatures and dogs are allowed on the beach at all times; making it a great spot for Autumnal walks with pooch in tow. Access from the Amroth to Pendine road (sign - 'Telpyn Beach').
At the mouth of the River Tywi, tucked away off the beaten track but with its own railway station (London to Fishguard route) and home to the River Towy Yacht Club, Ferryside rewards the visitor with a pleasant non touristy spot with great views of Llansteffan castle across the estuary. The narrow sandy beach with its embryonic dunes, once at the heart of the Carmarthen Bay cockle picking industry, is a joy for those wishing to just step off the train and head for the shoreline. As it's on the Wales Coast Path, it's also ideal for those looking for a picture-perfect picnic spot mid-walk. Turn off the A484 heading to Ferryside, access the beach over the railway crossing. In summer 2018, Ferryside will relaunch the ferry service (Glansteffan) for the first time in 70 years.
Facilities
Parking

Accessibility

All Wales Coastal Path

Rail
Seven miles south of Carmarthen, this large peaceful beach with views across the River Towy to Ferryside, has lovely soft sand to sit on and firm sand for building sand castles. The beach is covered with cockle shells and the rock pools are alive as you venture towards Scott's Bay. Unique selling point: the lovely fish & chips to be had from a little "hut" by the beach. Overlooking the beach is another of Wales' famous castles, the 12th century Norman built stronghold (Llansteffan Castle) which is known for its monumental Great Gatehouse. The village was once a fashionable holiday destination for Victorian and Edwardian folk from the towns.
Facilities
Toilets

Cafe

Parking

Accessibility

All Wales Coastal Path
The ultimate in hidden beach finds, Scott's Bay is a beautiful secluded sandy beach tucked away behind a headland in Llansteffan; accessible along the Wales Coastal Path from Llansteffan beach through lush woodland and swathes of wildflower. Whilst not a swimming beach, Scott's Bay is the ideal spot for a romantic picnic or family run around, with low tide revealing a huge stretch of sand to enjoy. Best of all, as it's so secluded you're more than likely to have it all to yourself, leaving you free to sit back on the sands and drink in the fantastic views over the Taf estuary in complete peace.
Facilities
Toilets

Cafe

Parking

Accessibility

All Wales Coastal Path
In just over 10 years, the 22 kilometres of coastline along the Loughor estuary has been transformed into a unique array of tourist attractions, wildlife habitats and leisure facilities. The Coastal Park is blessed with several stretches of golden shoreline including Machynys, Llanelli Beach and Burry Port Sands (which actually has a choice of two beaches - one either side of the harbour!). Situated in the heart of the Coastal Park, is the newest marina in Wales with a 450 berth facility. Burry Port Marina offers boat owners the perfect mix of leisure facilities.
Facilities
Cafe

Toilets

Accessibility

Parking

National Cycle Network

All Wales Coastal Path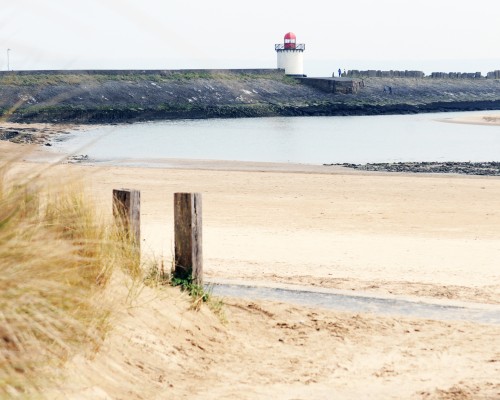 Burry Port Beach
A brand new beach at Burry Port Harbour is proving a big draw for kite surfers and sea canoeists. A stretch of shoreline east of the harbour entrance, which was once an expanse of open mudflats, has been covered in deep golden sand in just three years.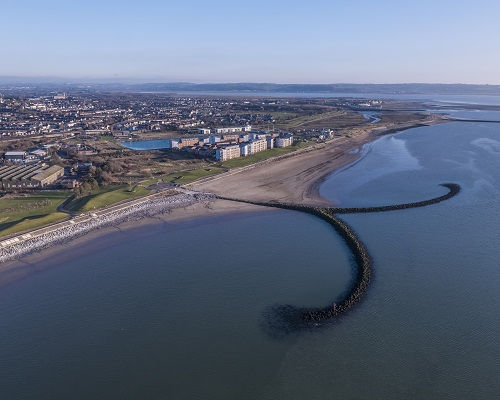 Llanelli Beach
Llanelli Beach is adjacent to the Park Centre and stretches approximately a mile along the northern shore of the Loughor Estuary. It is overlooked by the Discovery Centre and the stunning Seaside Promenade.