36 Hours in West Carmarthenshire
A labyrinth of pleasant coastal and countryside towns where intriguing stories, heritage treasures and some of Europe's best beaches wait to be discovered – including one where world records are made.
Fascinating stories, historic achievements and hidden heritage gems all wait to be discovered throughout the pretty coastal and countryside towns of Pendine, Whitland and St Clears.
See where land speed records were made, broken and re-made at Pendine Sands (with a celebrity or two attempting to be record breakers), unearth the secret training locations for WWII D Day landings, embark on heritage trails, discover a raft of thrilling adventure activities and find some of Europe's best beaches, all right here in this beautiful corner of West Carmarthenshire.
Get your bearings
This is where Carmarthenshire meets the Pembrokeshire Coast National Park, which means beaches renowned for their vastness, their cleanliness and their beauty. Pendine Sands is a world-famous eight-mile stretch of sandy beach, a beach that not only is ideal walking territory throughout the year, but also one with a rich history in land-speed records, from Bluebird Sunbeam & Campbell in 1924 and Parry Thomas and Babs in 1926 & 1927 to Guili Foresti 'Djelmo' in 1927. More recently its witnessed Bluebird Electronic's record, TV presenter Guy Martin's bicycle record and TV and film star Idris Elba's flying mile record.
Yet just 20 minutes' drive away you'll find a tranquil pace of life and a compelling cultural heritage in the towns of Whitland and St Clears. All of this just two hours' drive from Cardiff.
Take a view
A gorgeous walking trail peppered with history and an array of native wildflowers and plants is up to Ragwen Point. With stunning views across Carmarthen Bay, this is an area now looked after by the National Trust. Head up the hill from Pendine Sands, passing Gilman's Point with its Iron Age hill-fort and remnants of ancient burial chambers, and over to the sheltered beach of Morfa Bychan, where Allied Forces practiced for the Normandy D Day landings in 1944 – you'll see evidence of anti-tank barriers to this day.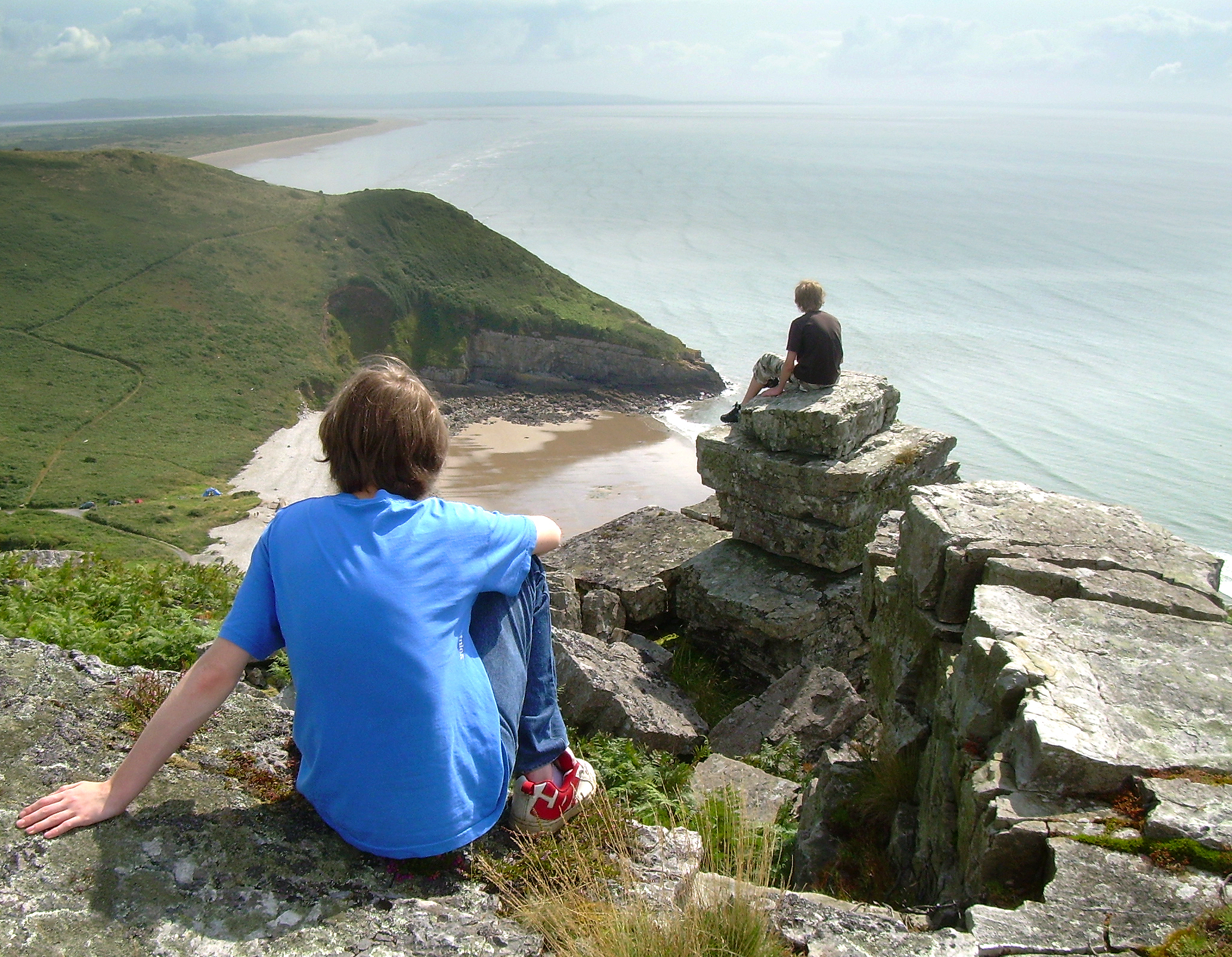 Take a stroll
As Wales celebrates the Year of the Sea in 2018, the 4.5 mile stretch of the All Wales Coastal Path – the continuous walking route around the whole of Wales – between Pendine and Amroth is the perfect place to experience what the Carmarthenshire coast has to offer. An isolated coastline of rugged beauty, panoramic views go on for miles and flocks of sea birds gather above – keep your binoculars ready for possible sightings of Cory's shearwaters and black-throated divers as well as the more common stonechats and gannets. And let your imagination run wild with tales of pirates as you come across caves once used by smugglers to store their contraband.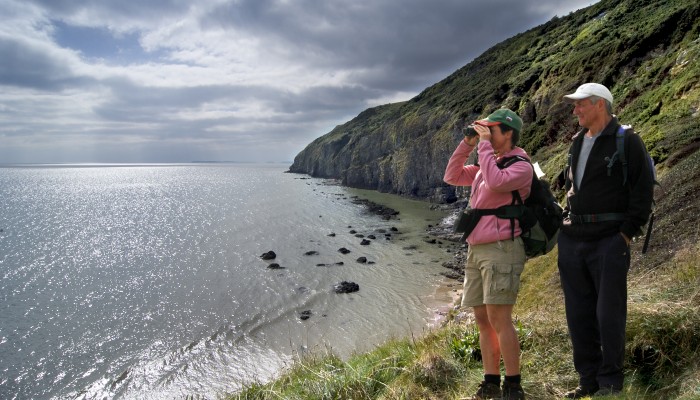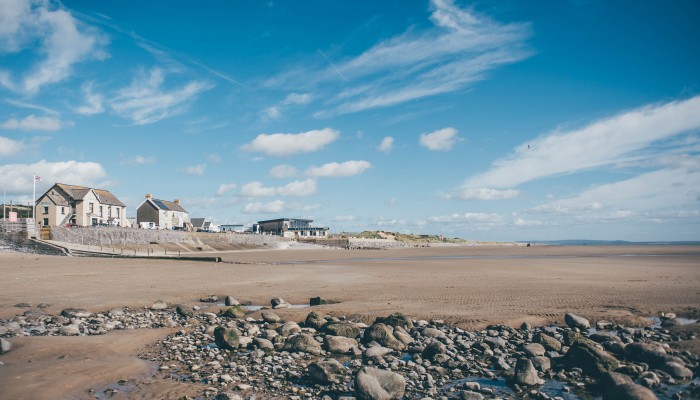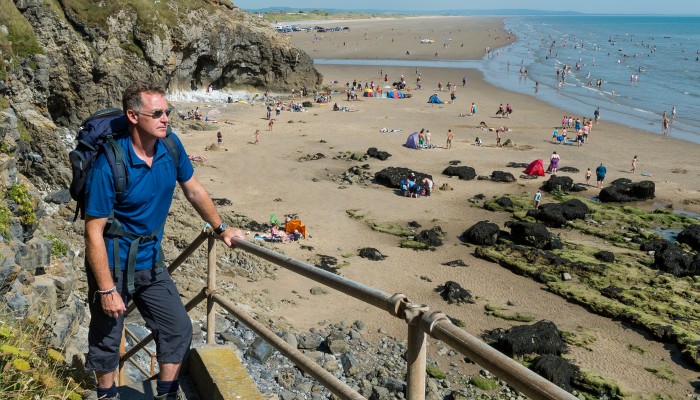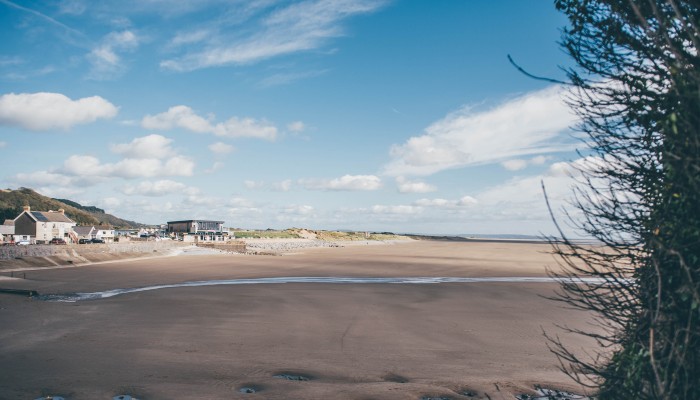 Lush Lunch
Famous for its delicious range of ice creams, with 20 flavours available including crème caramel with honeycomb and walnut with maple syrup, the Cowshed ice-cream parlour on Penback Farm in Whitland is also home to an inviting bistro. Fill up on its range of sandwiches and rolls, homemade cakes and milkshakes…but leave room for ice cream too!
Window shopping
Shopping in West Carmarthenshire is a haven for culinary treats and unique crafts. In St Clears alone, you can stock up on the finest quality meat and pies at Eynon's, a family-run butchers that has spanned five generations. And you'll also find award-winning meat and pies, including steak and ale, lamb and mint and pork and apple, at Phil Hughes Butchers, which sources meat from local farms, and makes its sausages on the premises. 
For genuine Welsh-made gifts to take home, head to The Gate in St Clears, an art gallery and exhibition centre with an excellent shop selling crafts sourced across Wales, from jewellery to candles, ceramics to chutneys. Or how about gorgeous home interiors, including custom cushions and throws, from GW Interiors of St Clears?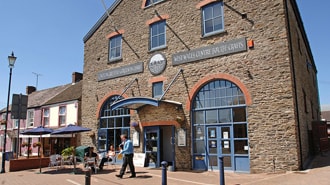 A cosy pub
Order a drink and sit on squishy comfy sofas in front of log fires, the ideal ingredients for a cosy pub, at Whitland's Station House. It's a favourite with locals, so take the opportunity to find out more about the lovely little town of Whitland from the people that live there.
Dine like local
Discover tranquillity and sumptuous meals at Llety Cynin, a charmingly converted coach house on a working dairy and sheep farm in the heart of the countryside. Using local ingredients is central to its menu. An evening meal here may feature gourmet treats such as baked Perl Wen cheese or slow-roasted roasted Welsh lamb shank. And you may even want to return the next day, when you see its fabulous themed afternoon teas…this year is all about the Mad Hatter Afternoon Tea, featuring colourful and tasty creations for both children and adults alike.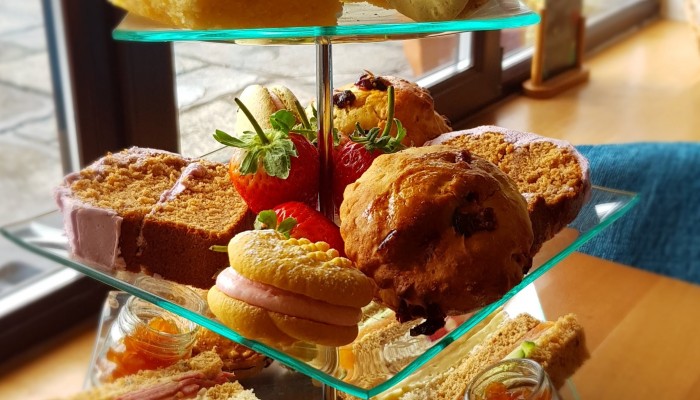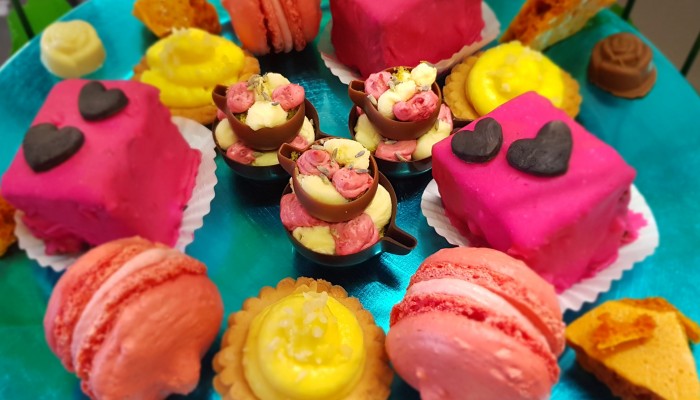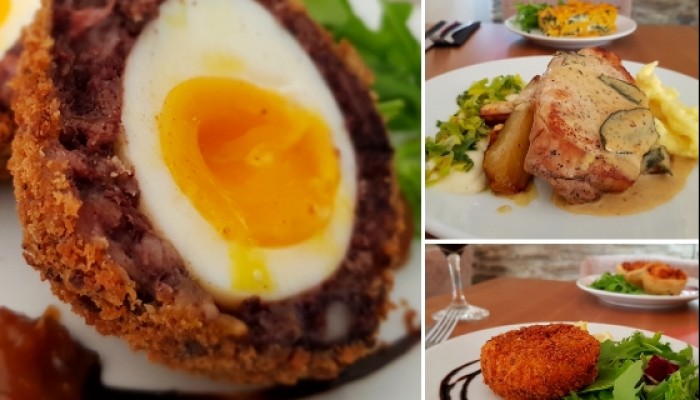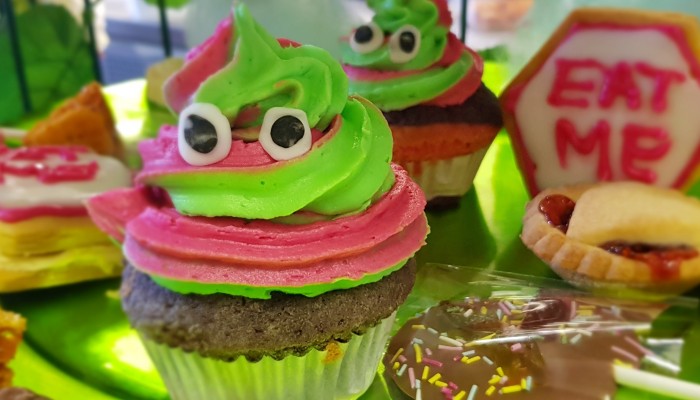 Out to brunch
Enjoy a stroll along the lovely Pendine Sands to build up an appetite for brunch at Tea by the Sea…and its location on the beachfront means you can continue to enjoy those stunning views. Check out its afternoon teas too – served on cute miniature picnic tables laden with cupcakes, scones, jam and cream, sandwiches and mini quiches. Or, if you're nearer Pendine Hill, stop by The Coffee Shop to enjoy a ploughman's lunch on its terrace and discover more about the history of the town with its range of photographic memorabilia.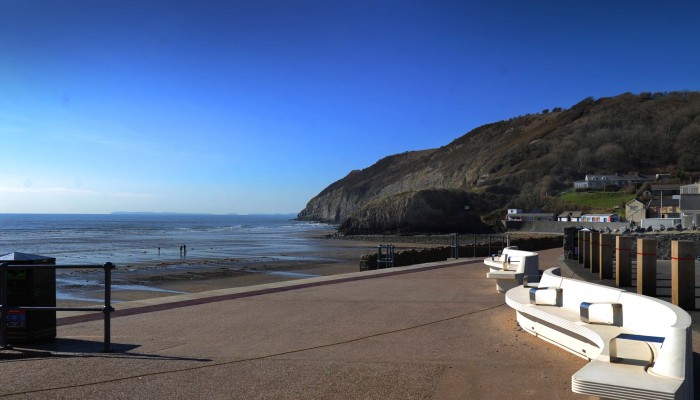 Walk in the park

Discover an intriguing insight into Wales' medieval society and people's way of life more than 1,000 years ago at Hywel Dda Garden and Interpretive Centre in Whitland. Celebrating the just and fair laws the 10th-century King Hywel Dda (Hywel the Good) passed, this is the only garden in Europe dedicated to the law. Stroll through the Birch, Willow, Oak, Ash and Poplar gardens and see examples of these laws displayed around.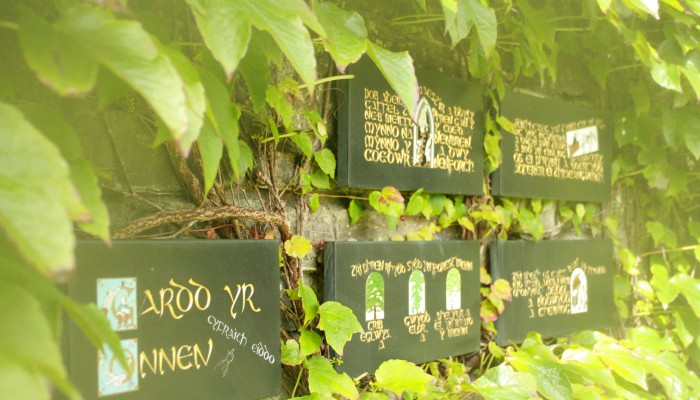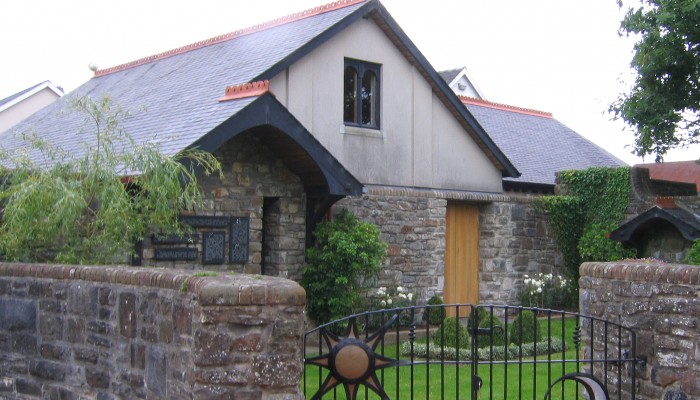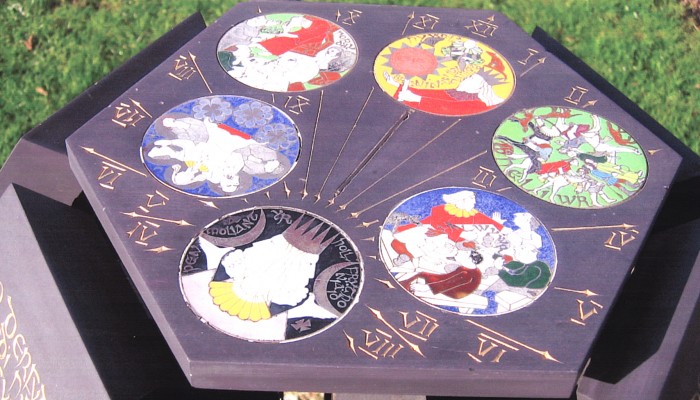 Take a ride
Marvel at car speeds over two days of non-stop racing action that takes place on the historic sands of Pendine every summer as members of the Vintage Hot Rod Association gather to race the Pendine Sands Hot Rods Race. And the good news is that it's free to watch the event.
If you're more a fan of travelling by two wheels rather than four, cycling enthusiasts can also pass through west Carmarthenshire by joining National Cycle Route 4, which will take you through St Clears.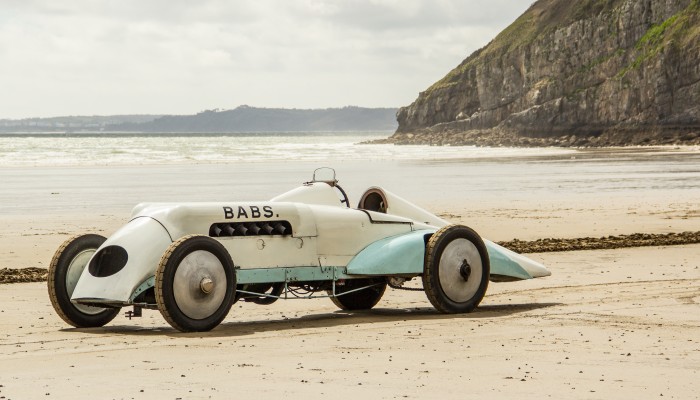 Cultural afternoon
West Carmarthenshire may be small in size but it's big on history. Join the St Clears' Heritage Trail and its 12 interpretative panels around the town to discover how this was home to one of the first telescopes in Britain in the Elizabethan era, how, in 1842, the town's toll gates were destroyed during the Rebecca Riots, and who the local heroes of the two world wars were.
Head over to Whitland to find the remains of the 12th-century Whitland Abbey, and learn how, as the first Cistercian house in Wales, it helped establish other monastic houses throughout the country.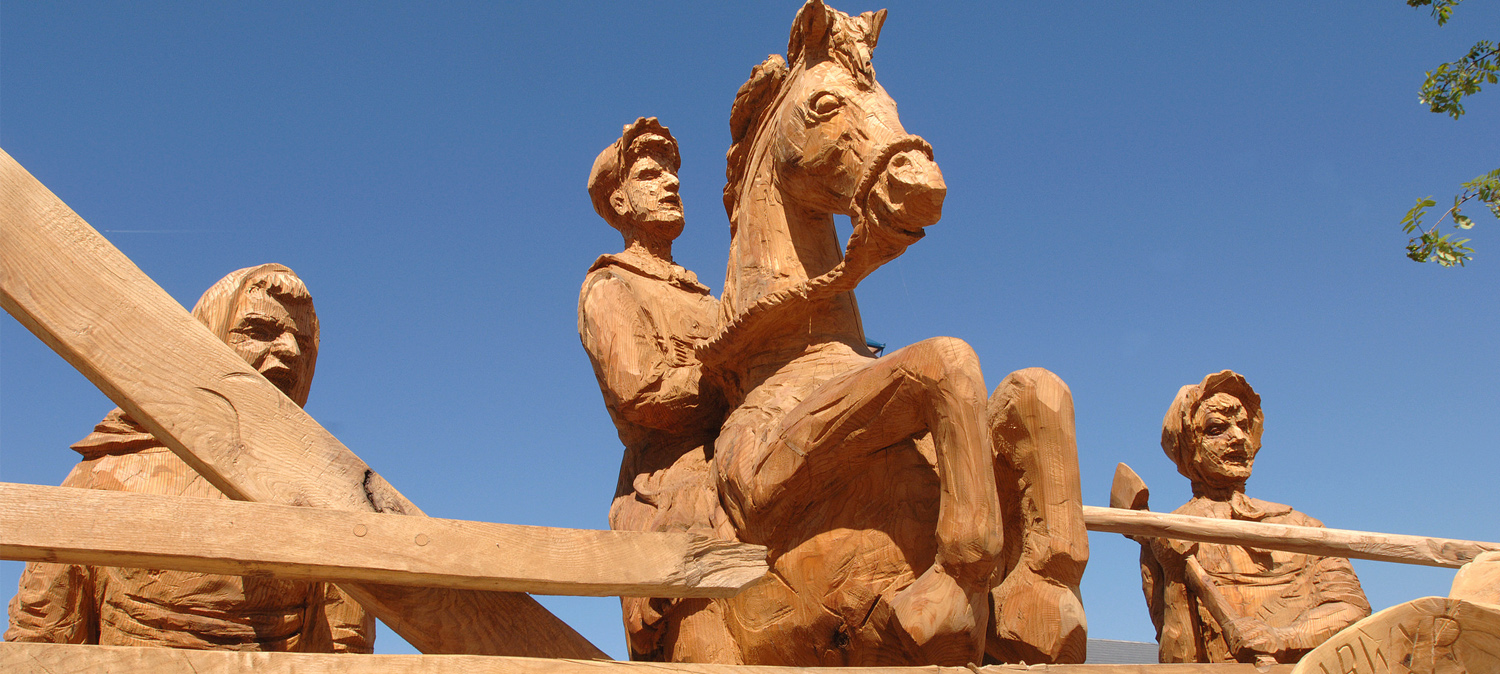 Icing on the cake
You're in one of the most beautiful coastal areas of Britain, so what better way to enjoy it than with exhilarating adventure activities. Morfa Bay Adventure provides a diverse range of activities from coasteering, land yachting, raft building and archery to gorge walking, caving, coastal walks and even sumo wrestling! Check out sea kayaking and stand up paddleboarding too from Chad 'n' Olly's Beach Hut at Pendine while Pendine Outdoors is a thrill-seeker's paradise thanks to a four-acre site boasting a climbing tower, ropes course, zip line and an 'Xtreme Stream' course. Head underground and explore the ancient cave system at the deep, subterranean Green Bridge Cave or feel the wind rush through your hair on a sensational horse ride, as the Marros Riding Centre takes you galloping across the miles of beach at Pendine.