Blessed with glorious gardens, majestic stately homes, smart streets, pretty boutiques and great places to eat, discover the chic retreat of Llandeilo, nestled within the Tywi Valley and some of the loveliest countryside in Wales.
Rural chic – the fashion pack and ladies who lunch – meets rural feet – farmers in their wellies – in this part of Carmarthenshire, one of the most magnetic destinations in the region. The hilltop town of Llandeilo is blessed with smart boutiques, excellent eateries and beautiful historic buildings, and it's within easy reach of some of the area's top attractions from gardens to castles to stately homes.
Get your bearings
Llandeilo is situated along a pretty stretch of the River Tywi between the Brecon Beacons National Park to the east and the National Nature Reserve at Dinefwr just outside town to the west. The town is packed with gorgeous Georgian and Victorian buildings, many of which house chic boutiques, art galleries and inviting cafés. Follow the river west to reach Dinefwr and, further west, Aberglasney Gardens, or meander eastwards and reach the quaint village of Bethlehem and the Iron Age settlement Garn Goch, Wales' second largest hill fort.
Take a view
A short drive from Llandeilo is Paxton's Tower, a Neo-Gothic folly looked after by the National Trust. Built in honour of Lord Nelson it boasts incredible, sweeping views of the Tywi Valley. For a view of the tower itself, you can't beat the scene from Pi, a large contemporary sculpture at the National Botanic Garden of Wales that was designed to 'frame' Paxton's, and is the perfect contemplative spot for a picnic.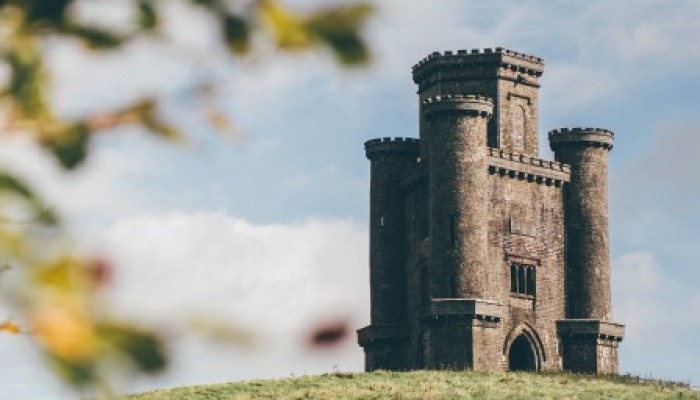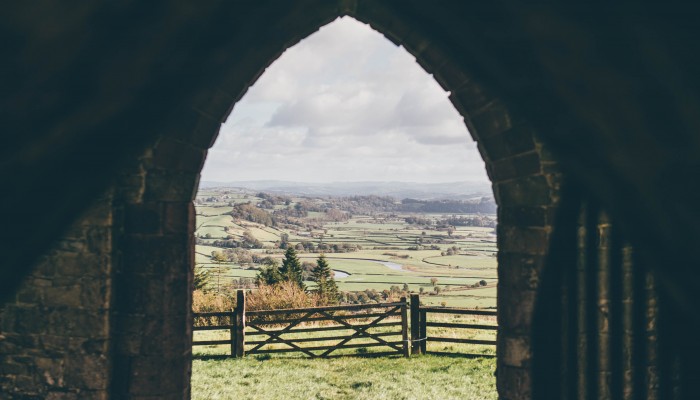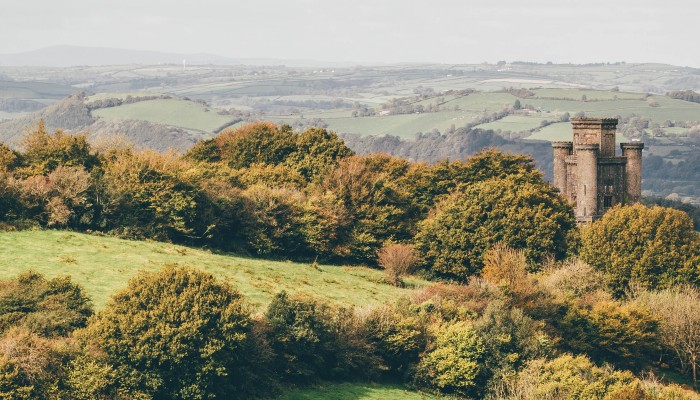 Take a stroll
Castles don't get much more dramatic than Carreg Cennen, perched about 900 feet over the River Cennen at the edge of the Brecon Beacons National Park. The rugged, clifftop fortress was voted 'Wales' most romantic ruin' and boasts underground caves you can explore (hire a torch at reception!). For a bracing stroll, choose between heading up to the hilltop for panoramic views from the castle or trace the foot of the hill along the tranquil River Cennen, admiring the property's famed Longhorn Cattle as you go.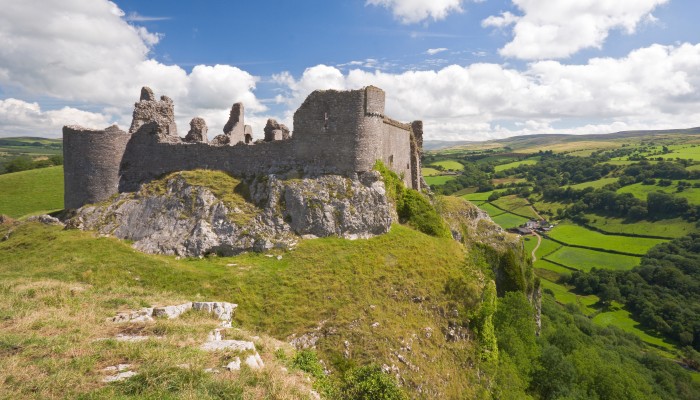 A lush lunch
Wrights Food Emporium attracts visitors from far and wide, and with good reason: it's a haven for foodies, who come both to buy fabulous produce and products – many of them Welsh – and to settle in for delicious lunches, from hearty meals to sharing smorgasbords laden with delicious cheeses, salads and cured meats. Save space for dessert; the cake table positively buckles under the weight of freshly-baked sweet treats, which are bound to tempt even the most sated customer!
Window shopping
Forget chains and departments stores and think boutiques and antiques when shopping in Llandeilo, where you could pick up anything from a new watercolour for the wall to a casserole pot for the kitchen, not to mention a few wardrobe additions. Super-tactile garment company Toast was launched in the area and its very first shop opened on King Street, where you'll still find it today. Further up the street is Peppercorn, a designer kitchenware shop that will absorb anyone with a liking for cooking. Pick up a piece of beautiful Welsh artwork at Fountain Fine Art, and if you're in the market for a special piece of jewellery, stop at Mari Thomas, who has created statement pieces for the likes of the Prince of Wales, Catherine Zeta-Jones and Boy George.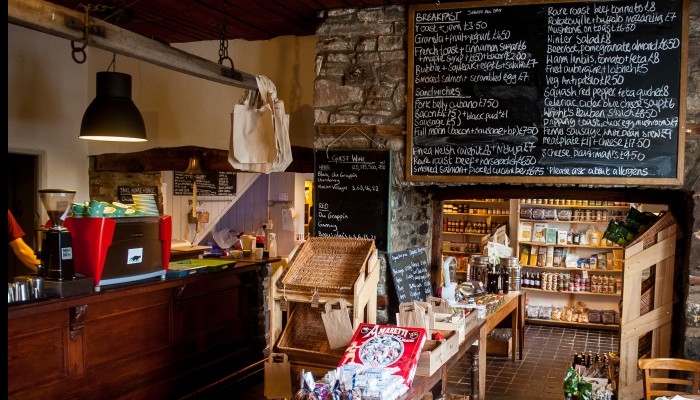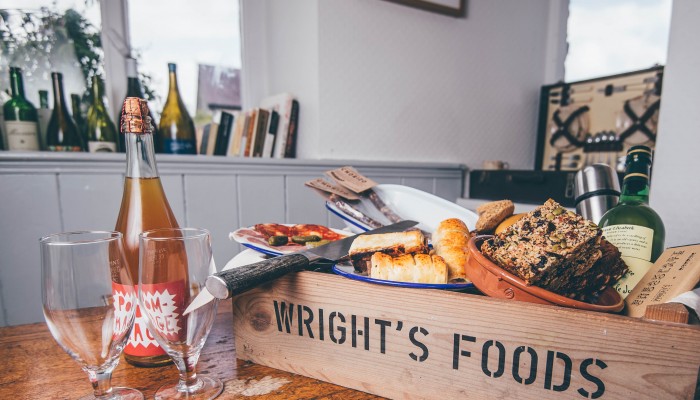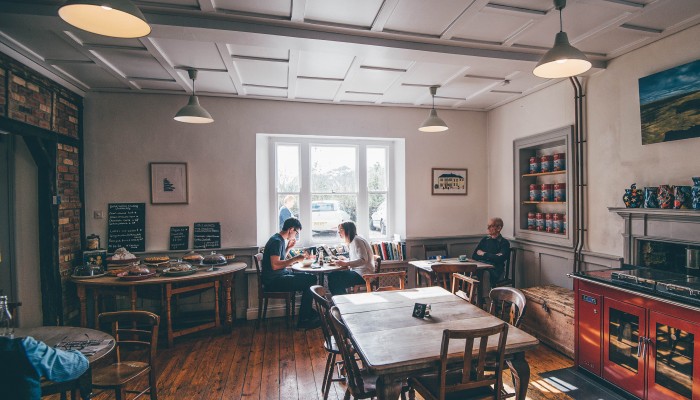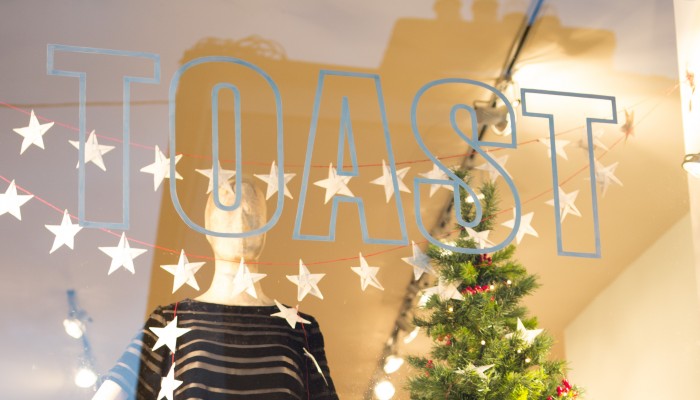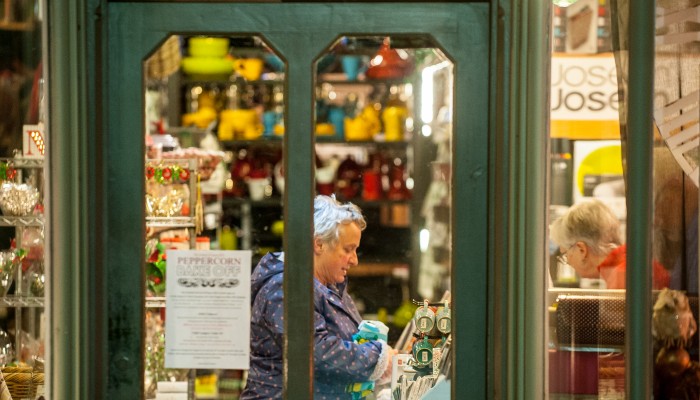 An aperitif
Thirsty from your retail exertions? Put your shopping bags down and unwind with one of the many gins on offer at Ginhaus, an atmospheric hangout and fab deli that offers mouth-watering charcuterie, cheese and olives to nibble on with your bevvy; the wine and beer selection is top-notch too.
Dine like local
Settle in for a cosy evening at The Angel, where old-fashioned hospitality marries with a contemporary menu of hearty dishes including 'monster' beef and veggie burgers, with a changing roster of daily specials.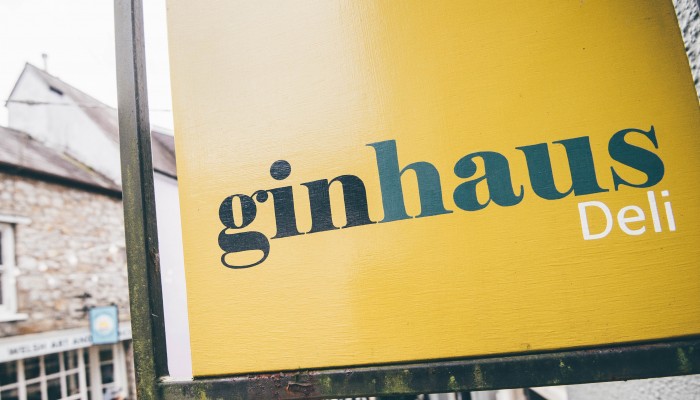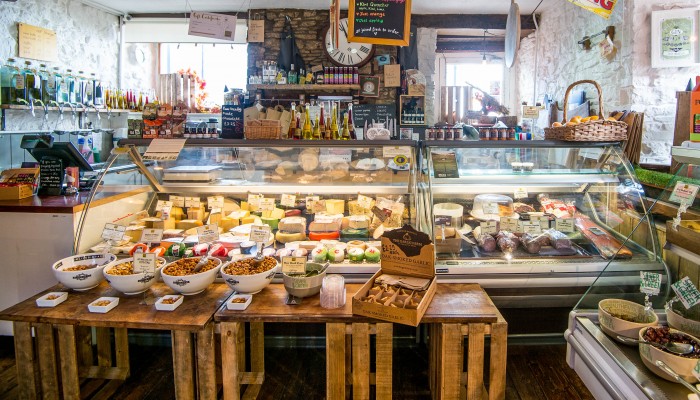 Out to brunch
Funky brunch bar The Hangout serves fresh, tasty dishes with a 'seed to plate' approach that means each ingredient has been carefully thought through and any elements that can be made or baked in-house have pride of place on the menu. Go healthy with granola or exotic with shakshuka. Nursing a hangover? Opt for the #vodkaisnotmyfriend cooked brunch and get the works.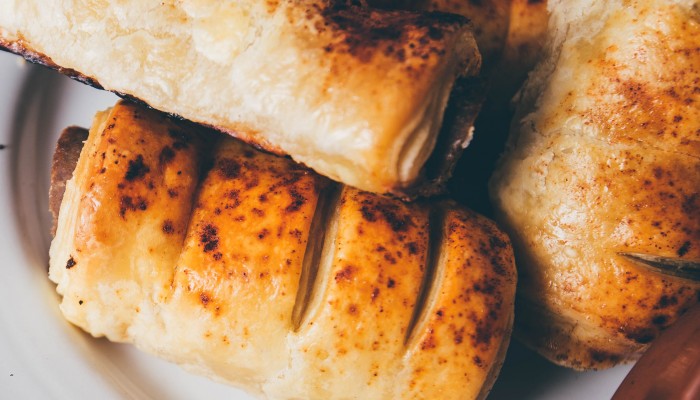 Walk in the park
Blow off the cobwebs and walk off your brunch at Dinefwr, the National Trust property that's home to a National Nature Reserve, historic Newton House and an 18th century landscape park. The 800-acre Dinefwr Park slopes down to the Tywi floodplain and is a haven for fascinating birdlife and wildlife including otters, voles and badgers; it also houses a hundred-year old medieval deer park, pre-historic looking white park cattle and some of the oldest trees in Britain. For magnificent views, walk up to Dinefwr Castle and contemplate the river from up high.

Take a ride
Llandeilo is a stop on the Heart of Wales line, a scenic railway route that runs from Swansea to Shrewsbury. The Llandeilo to Llandovery stretch has particularly beautiful views as it meanders along the River Tywi, beyond which you can head to the Epynt Hills to spot glorious red kites circling in the sky.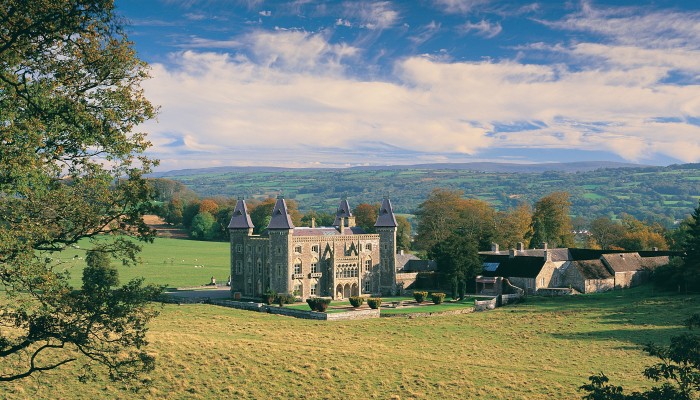 Cultural afternoon
Two very different but equally appealing gardens compete for your attention in this part of Carmarthenshire – will you choose one, or squeeze in both? The National Botanic Garden of Wales impresses thanks to its sheer size, scale and ambition. Home to the world's largest single-span glasshouse – designed by Lord Foster – you can voyage through Australia, Chile and South Africa via exotic plants on your visit, swing by the Bee Garden in which 250,000 honey bees reside and take in striking outdoor art on strolls in any direction. Aberglasney, meanwhile, is more of a hidden jewel that charms all who visit; get lost along sun-dappled pathways edged with beautiful blooms and tall trees, and wile away an afternoon by the edge of ornamental pool.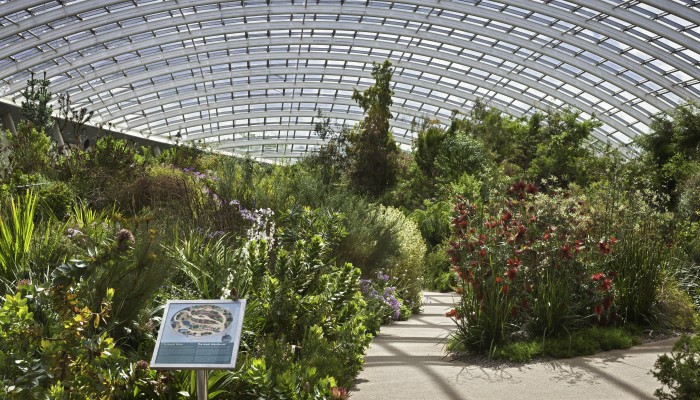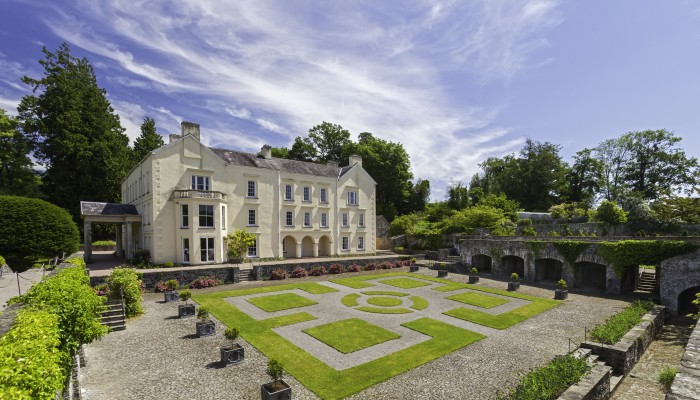 Icing on the cake
Indulge your sweet tooth and buy delicious souvenirs of your trip at Heavenly, a chocolate, ice-cream and cake shop that Willy Wonka would feel at home in. The chocolates made on the premises come in all shapes and sizes – from love spoons to footballs – and the ice cream lab uses Welsh milk and cream for its sumptuous concoctions.