A town where two worlds meet; distinct Roman heritage and Arthurian legends make this Wales' oldest continually occupied town, yet delivers a wealth of contemporary culture, shopping gems and a vibrant foodie scene.
Come to Carmarthen for its legendary connections to the Arthurian legends of Merlin and its Roman heritage and stay for its contemporary vibe. It's Wales' oldest continually occupied town, yet boasts two modern shopping centres, showcasing the best of the high street at St Catherine's Walk and Merlin's Walk, as well as a lively foodie scene. Perched close to the sweeping sandy shores of the Bay of Carmarthen, it's also in the perfect spot from which to immerse yourself in Wales' celebration of the Year of the Sea in 2018. Carmarthen is one of just four towns across Wales that has been shortlisted in the Great British High Street 2018 competition! Carmarthen is one of just four towns across Wales that has been shortlisted in the Great British High Street 2018 competition!
Get your bearings
The county town of Carmarthenshire, Carmarthen can be reached from Cardiff in less than 90 minutes. It sits on the River Tywi, the very soul of the town; it's where the tradition of coracle fishing (fishing for salmon and sea trout at night) that has been passed down from generation to generation for the last 1,000 years still lives on and it's where the colourful Carmarthen River Festival is celebrated annually.
Take a view
Climb the hill upon which a 12th-century Norman castle sits, in the picturesque coastal village of Llansteffan, for unparalleled views of the River Tywi towards Ferryside. Maybe one of Wales' best-kept secrets, the spectacular long and wide beach at Llansteffan is popular to visit throughout the year and it's here you'll come across the secluded golden sands of the gorgeous Scotts Bay. Join a section of the Wales Coastal Path here, which takes you on a sublime 4.5km circular walk, passing unique sites such as the ancient St Anthony's Well.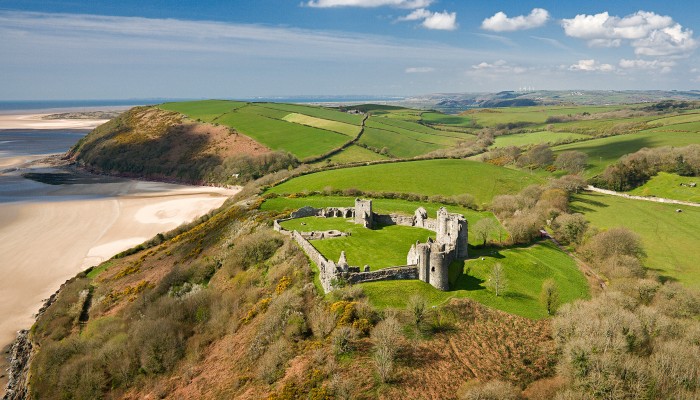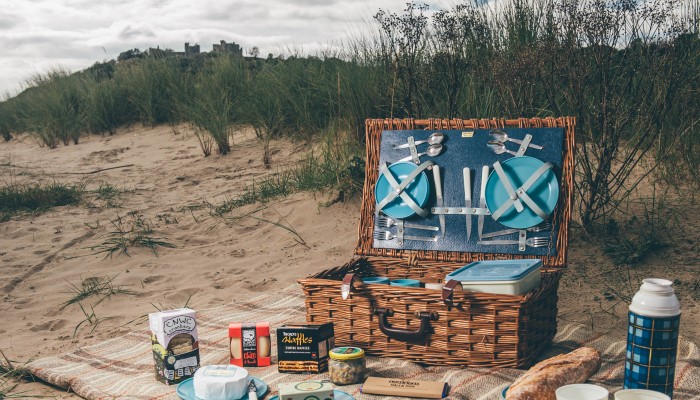 Take a stroll
A stroll from Carmarthen town centre to the riverside is only short but you'll encounter a wealth of history and natural wonders along the way. The River Tywi is a Special Area of Conservation, and it's easy to see why; it supports a diverse range of plants and animals, including salmon and sewin (sea trout) and a footbridge provides a great vantage point from which to watch birds such as herons, pied wagtails and mute swans. Carmarthen is especially blessed architecturally; the imposing Towy Works is a fantastic example of early 20th-century commercial architecture and the imposing chateau-style County Hall, a listed building, dominates the town.
Make sure you also seek out the site of Carmarthen's very own Roman amphitheatre remains…and don't forget to visit the site of Merlin's Tree. Legend has it that Carmarthen was the birthplace of the mythical Merlin, who is believed to have made a prophecy regarding the tree: 'When Merlin's Oak shall tumble down/Then shall fall Carmarthen Town.'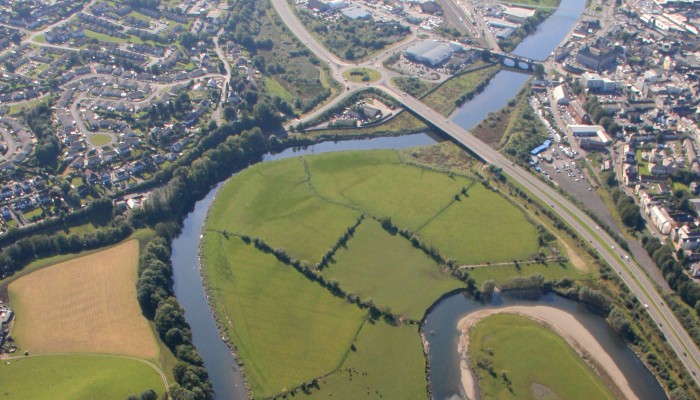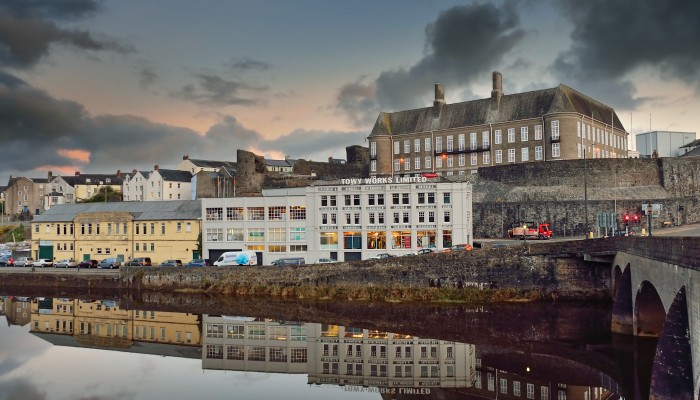 Lunch on the run
If you've worked up an appetite after your stroll around town, head to Pethau Da and its tasty homemade lunches, cakes, scones and cream teas. Looking for vegetarian dishes or meals made with organic ingredients? Caffi Iechyd Da is another good choice.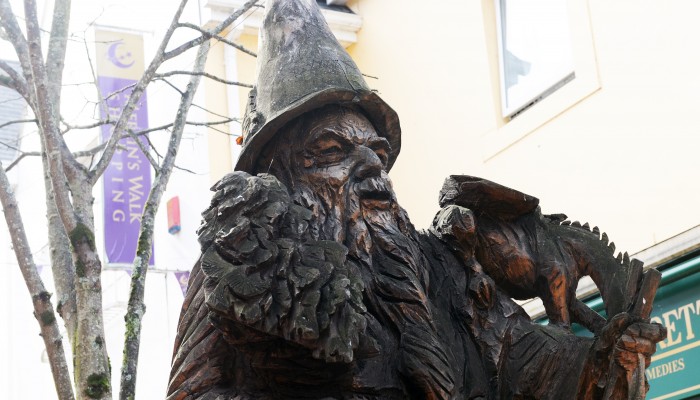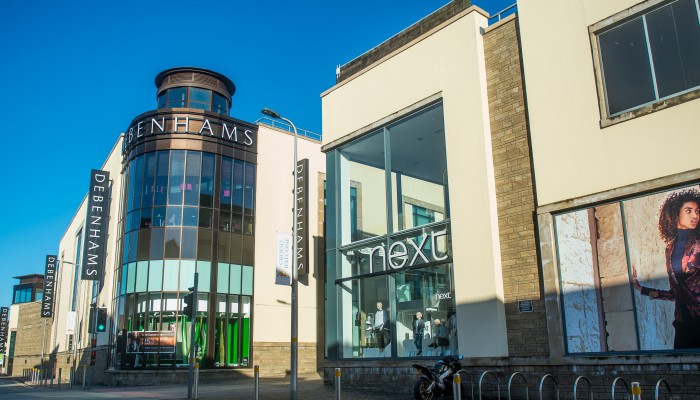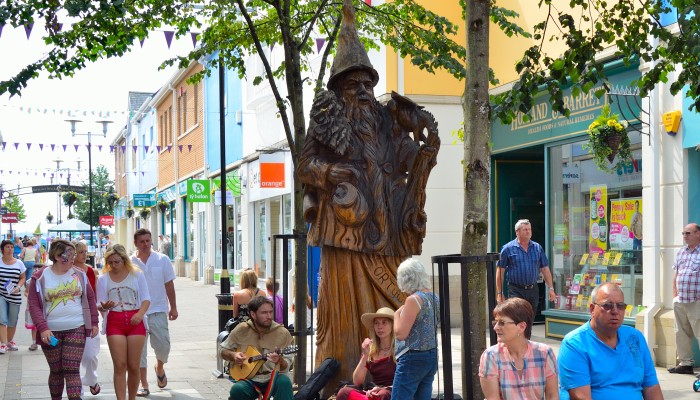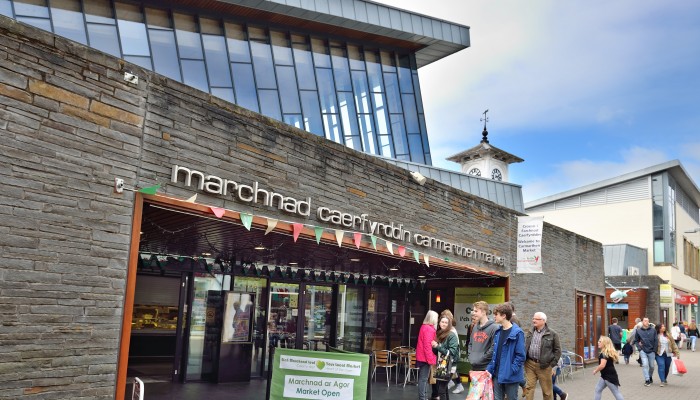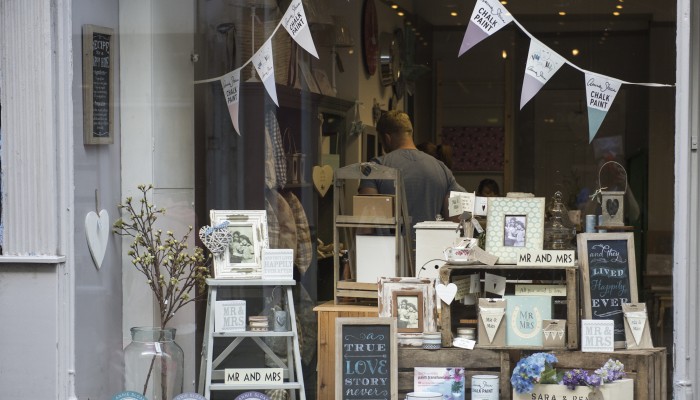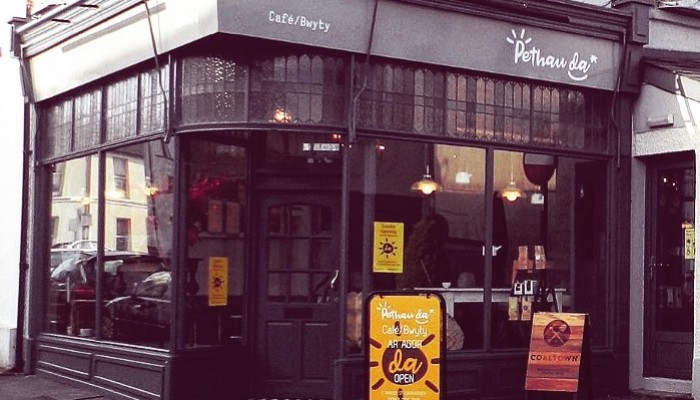 Window shopping
Carmarthen is a shopper's paradise. Not only is it home to a market that sells everything from antique, modern jewellery and crafts to locally produced cheese, cakes, fruit, vegetables and meat (try the local delicacy Carmarthen ham – dry salt cured and air dried) but also to vibrant shopping districts.
Merlin's Walk is packed with leading high-street names, while St Catherine's Walk is a haven of stylish stores. Head down to Notts Square and Kings Street for a spot of shopping in independent and vintage boutiques. And don't forget to pop in to Richardson's Home Baking for some of 'Etta's Royal Cake'; Prince Charles loved it so much it was served at his wedding reception when he married Camilla Parker-Bowles.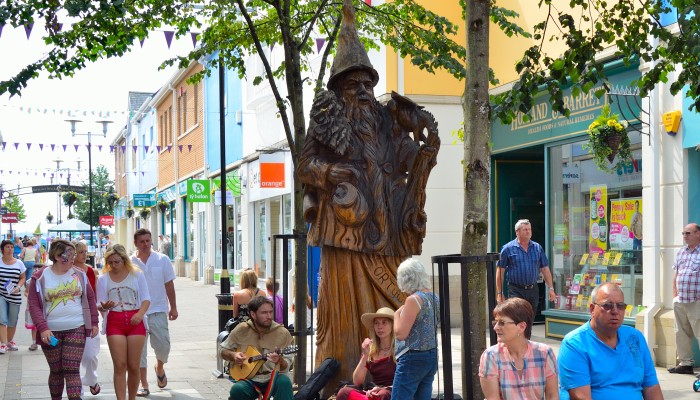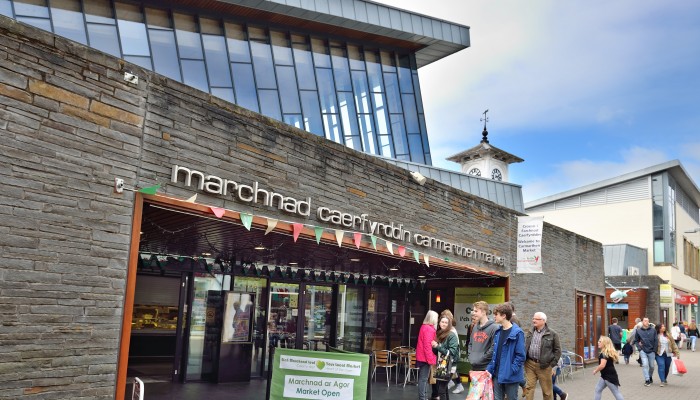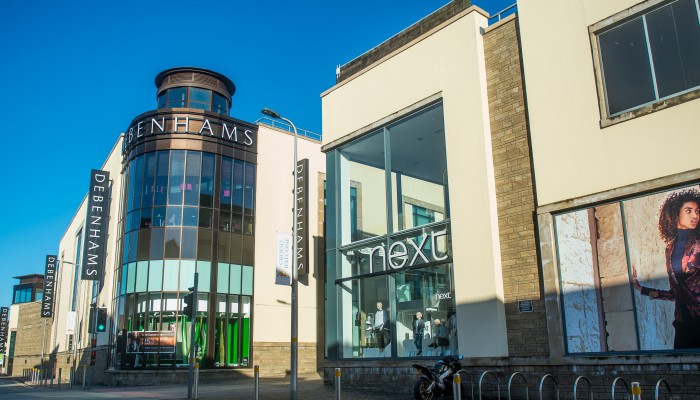 An aperitif
Choose from a great selection of classic cocktails, including cosmopolitans, martinis and Tom Collins, at Diablo's bar and return after dinner to enjoy the live music sessions held every weekend.
Dine like local
When you find a menu that includes delicacies such as Welsh mussels steamed in white wine, cream and herb sauce and braised pork belly on a black pudding mash with cider jus, you know you've found a restaurant with a passion for produce and creativity. This is the ethos at The Inn at The Sticks, a beautiful Welsh inn set in the heart of Llansteffan.
You'll find a similar philosophy at Café at No 4 in Carmarthen, its menu serving modern British cuisine with European influences. Sample dishes include roast fillet of sea bass with Llansteffan samphire and Café de Paris butter.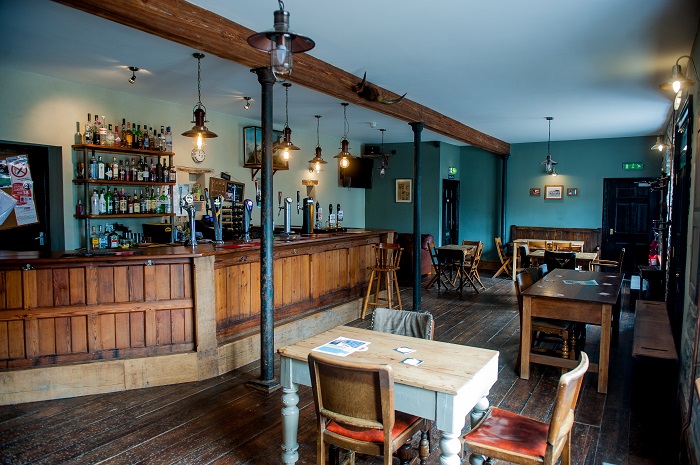 Out to brunch
The Warren is all about offering a menu of dishes created from scratch ingredients sourced from local, organic or ethical suppliers, plus its range of exciting pop-up events bring added zest to the restaurant. Also priding itself on using ingredients from Welsh suppliers is The New Curiosity.
Walk in the park
Delighting locals and visitors alike for more than a century, Carmarthen Park brings greenery and open space to the heart of the town. Stop off for refreshments at The Tea Shop and admire the park's very own velodrome (cycle track). It's recently been redeveloped but was the very first one to be built in Wales. Add to that a skateboarding area and children's play area and this is a park where you can while away a very pleasant few hours.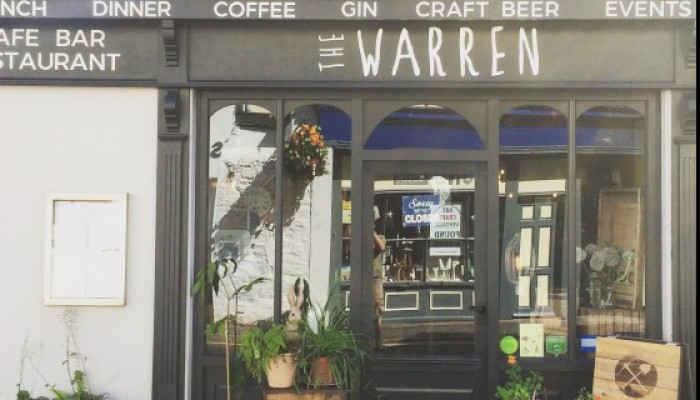 Take a ride
For a truly vintage experience, step on board the Gwili Steam Railway. This beautifully preserved railway will take you back in time, as your journey through the charming villages, fields and hills along the River Gwili. Keep an eye out for local wildlife and round off the trip with tasty refreshments at the Gwili Tea Room.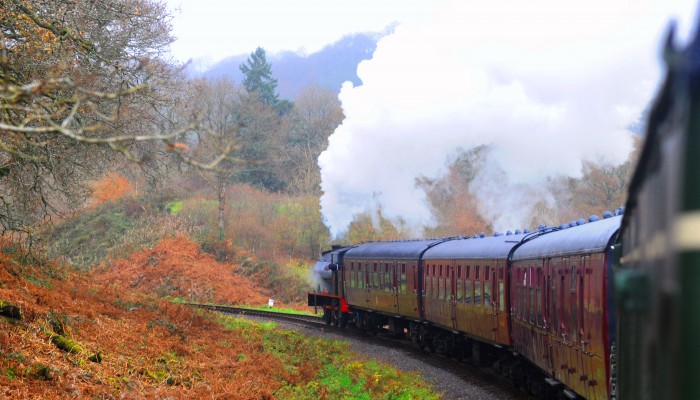 Cultural afternoon
Whether you love the legend of Merlin, are crazy about castles or appreciate art, Carmarthen has it all. Merlin was said to have been born here; did you know that the Welsh name for Carmarthen is Caerfyrddin and that the term 'Caer' translates to 'Fort' and 'Myrddin' translates to Merlin in English? Venture up Merlin's Hill just outside the town, to discover where his final resting place is said to be, and visit Carmarthenshire County Museum to see the last piece of Merlin's Oak. Here you'll find a host of historic treasures, including mammoth bones, Egyptian artefacts and Roman gold. Then explore the remains of the Roman Amphitheatre, the ruins of the 12th-century castle, and the town's elegant Regency houses. Art aficionados can savour the engaging art on display at the Oriel Myrddin Gallery and discover the craftsmanship of the potters at Gwili Pottery.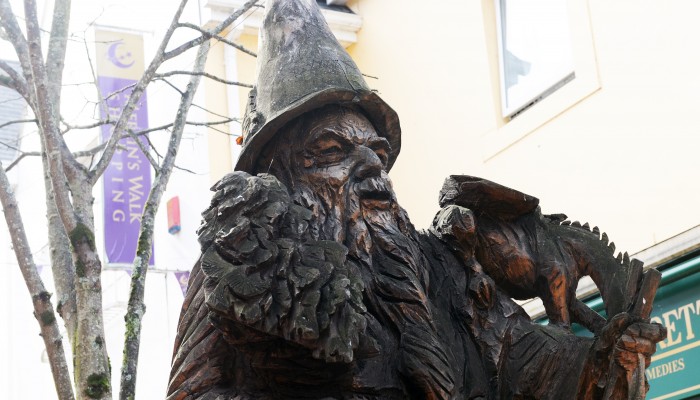 Icing on the cake
Feeling brave? Take a spooky tour of Carmarthen – every summer there are free tours starting at Castle House within the walls of Carmarthen Castle, from which you'll visit the old jailhouse dating back to the 1530s and hear about the trials and misdemeanours of the prisoners.