Carmarthenshire is a place where you can step back in time. The land is rich in heritage - but at times, and in certain places, the facts become intertwined with fiction. The resultant landscape is one steeped in myth and veiled in legend.
Fairytales for young and old alike hold a special fascination for many, and form an important part of the history and culture of the Welsh nation. Here are some of Carmarthenshire's most well known myths and legends.
Some of our most well know legends.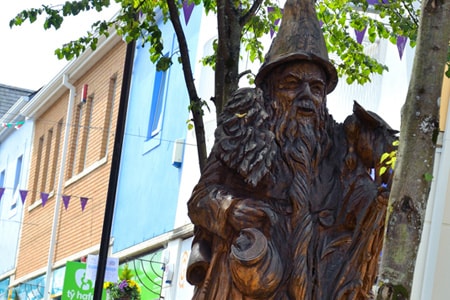 Merlin
The wizard Merlin was said to have been born in a cave just outside Carmarthen and to be buried at Bryn Myrddin - Merlin's Hill (apparently you can still hear him groaning there!) A popular rhyme, "When Merlin's Oak comes tumbling down, down shall fall Carmarthen Town", proved a convincing prophecy when the oak Merlin bewitched was removed in 1878, and the town suffered its worst ever floods! See a fragment of the oak at the Carmarthenshire County Museum and look out for the statue of Merlin in the town centre.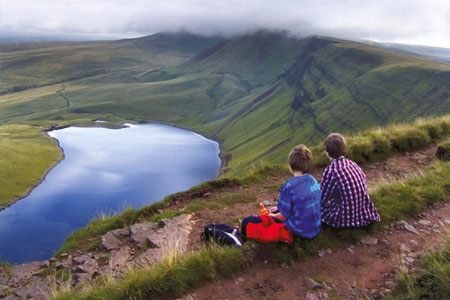 Lady of the Lake
The Mabinogion stories were the earliest prose literature in Britain and much of the action happened in South West Wales. Trace the tales of The Lady of the Lake and The Physicians of Myddfai; the former is set in Llyn y Fan Fach, a stunning lake in the western Brecon Beacons, and concerns a lake-dwelling enchantress who agreed to marry a farmer as long as he didn't hit her three times. Unfortunately, he did - so she moved back to her watery home - but not before the couple had three sons who became great healers known as the Physicians of Myddfai. The picturesque village of Myddfai is popular with legend-lovers; nearby is Prince Charles' Welsh residence, Llwynywermod.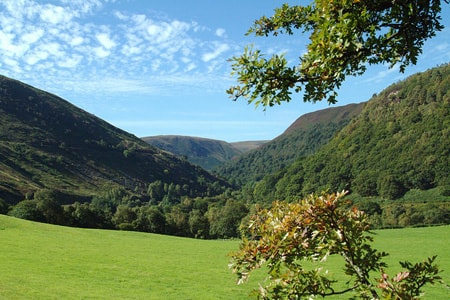 Twm Sion Cati
Head to another spot where landscape meets legend: Dinas Hill. Now an RSPB nature reserve, this was where Twm Siôn Cati - used to hide from his arch-nemesis, the Sheriff of Carmarthen, in a cave boasting carvings dating back to 1882.