With no need for a cool box and less people about to spoil the view, wintery picnics aren't as mad as they sound!
While everyone else hibernates why not make the most of nature's most beautiful spots - wrap up warm, grab a thermos of soup or cawl and enjoy the fresh air and uninterrupted views of a river valley, beach, waterfall, castle or forest.
Our Winter Picnic Guide is about embracing the chill, layering up and making the most of the shorter daylight hours by following in the footsteps of the Scandinavians who, despite a much colder climate than ours, eat outside whenever they can.
Pin point your preferred spot with Carmarthenshire from 10 of the best spots in the county, from mountain top to river estuary. Tips on where to roll out the picnic rug and pop open a flask for the ultimate in wintery outdoor dining.
Locations include romantic Scott's Bay, lofty Paxton's Tower, mystical Brechfa Forest and even the banks of the River Teifi at Cenarth. These are our favourite places to enjoy the crisp fresh air whilst sipping a cup of warming cawl, a hunk of bread and the best Welsh chocolate you can lay your hands on. Celebrate winter with dramatic views of the Carmarthenshire countryside and coast.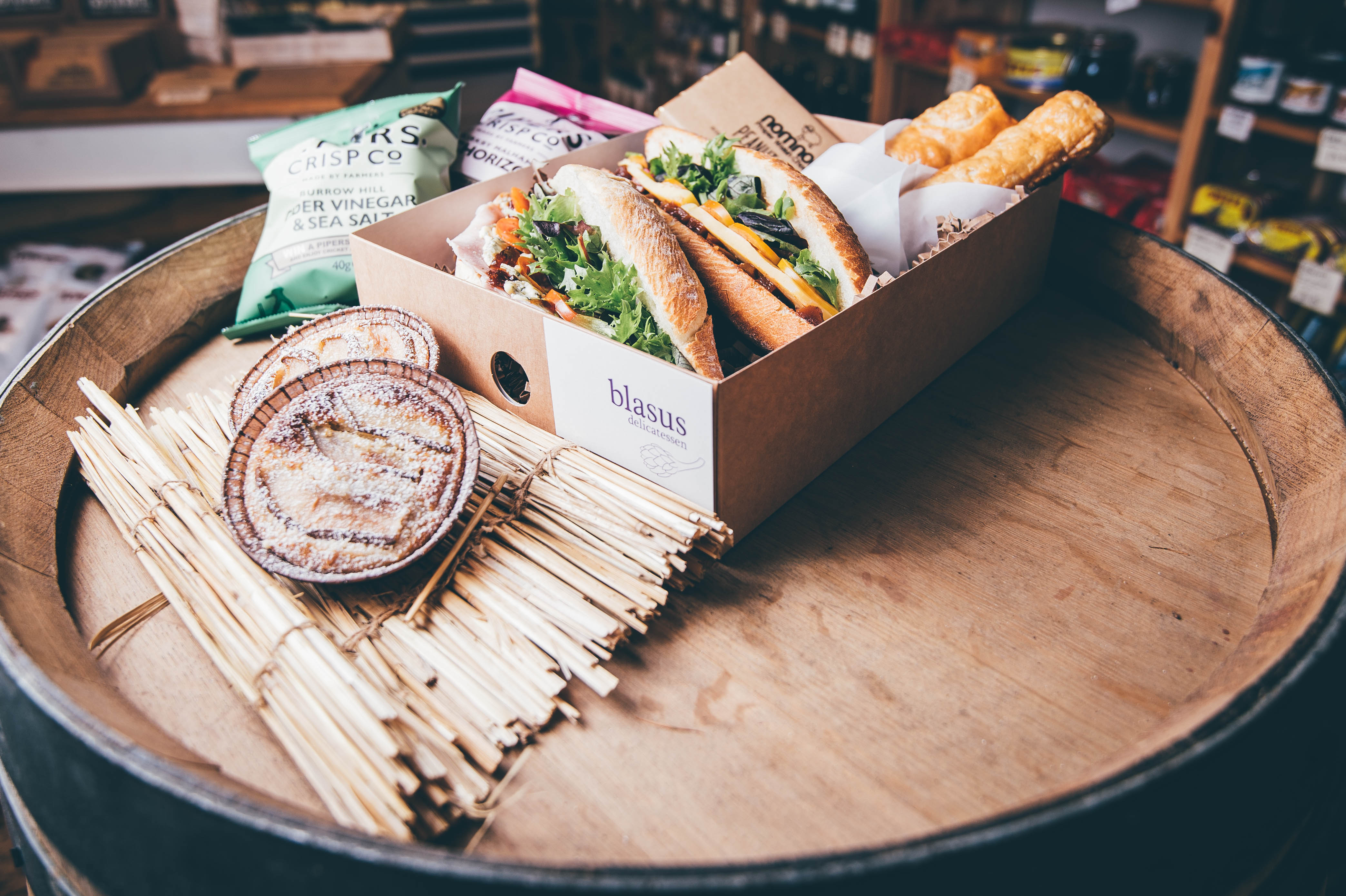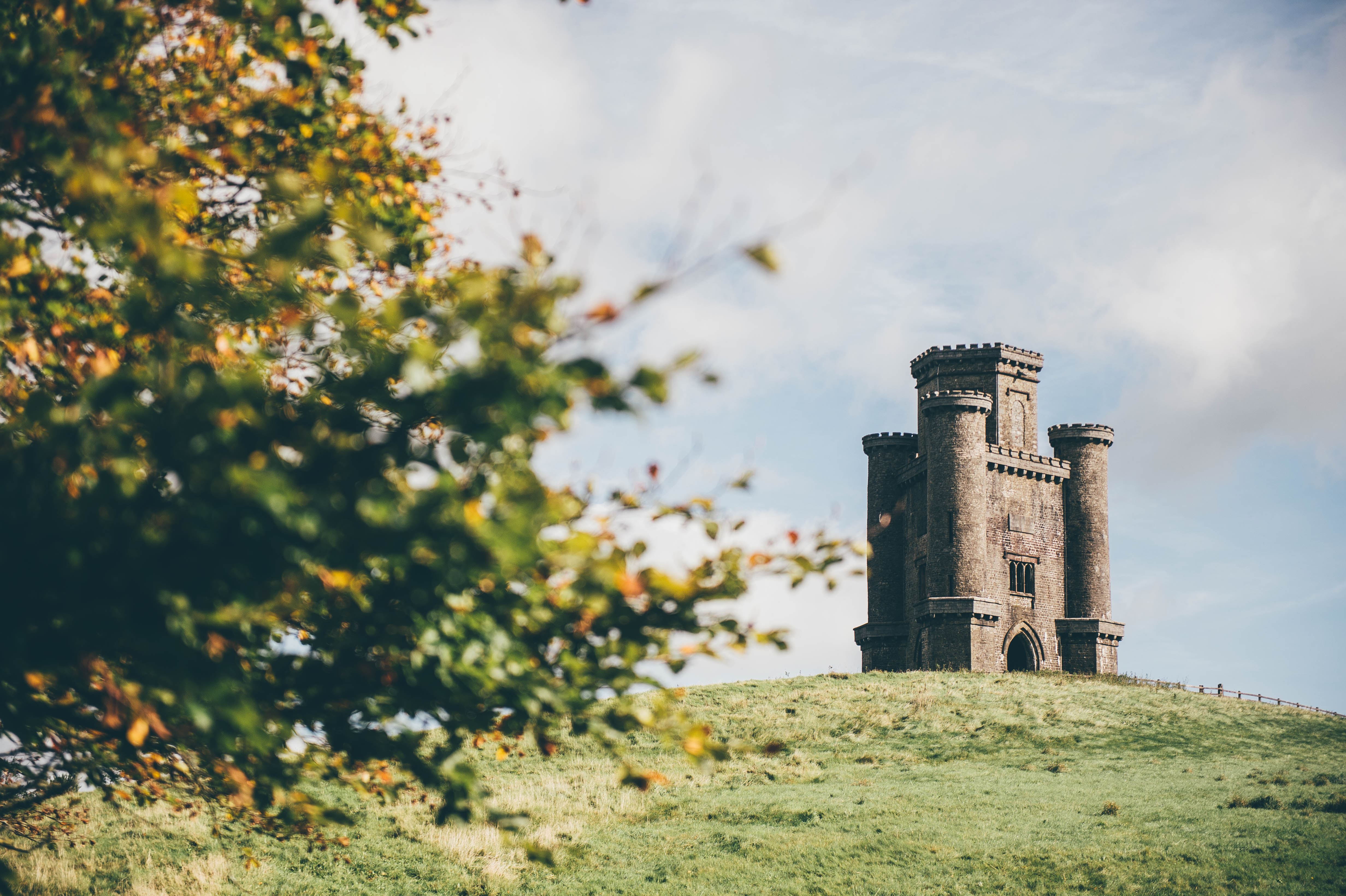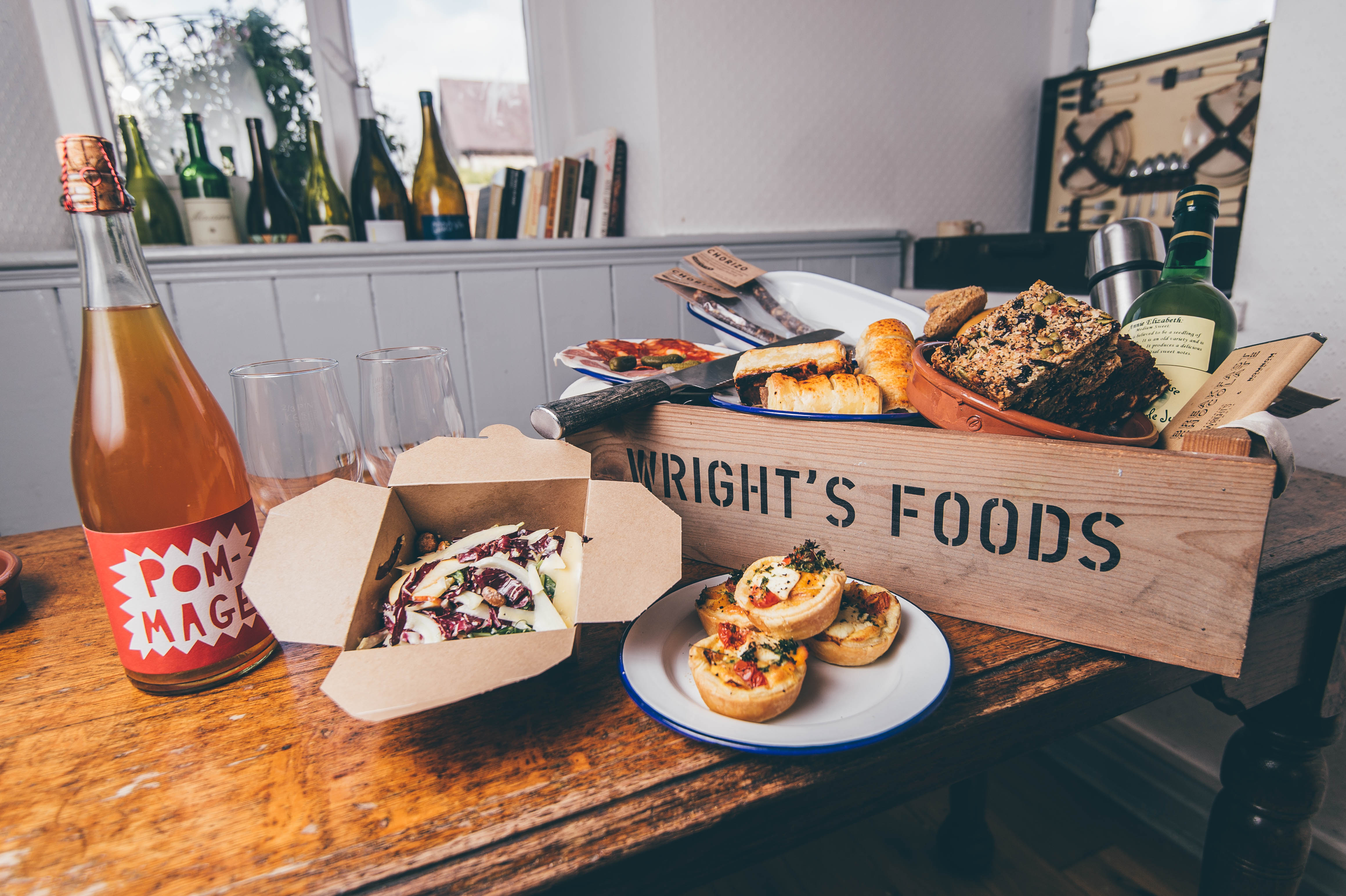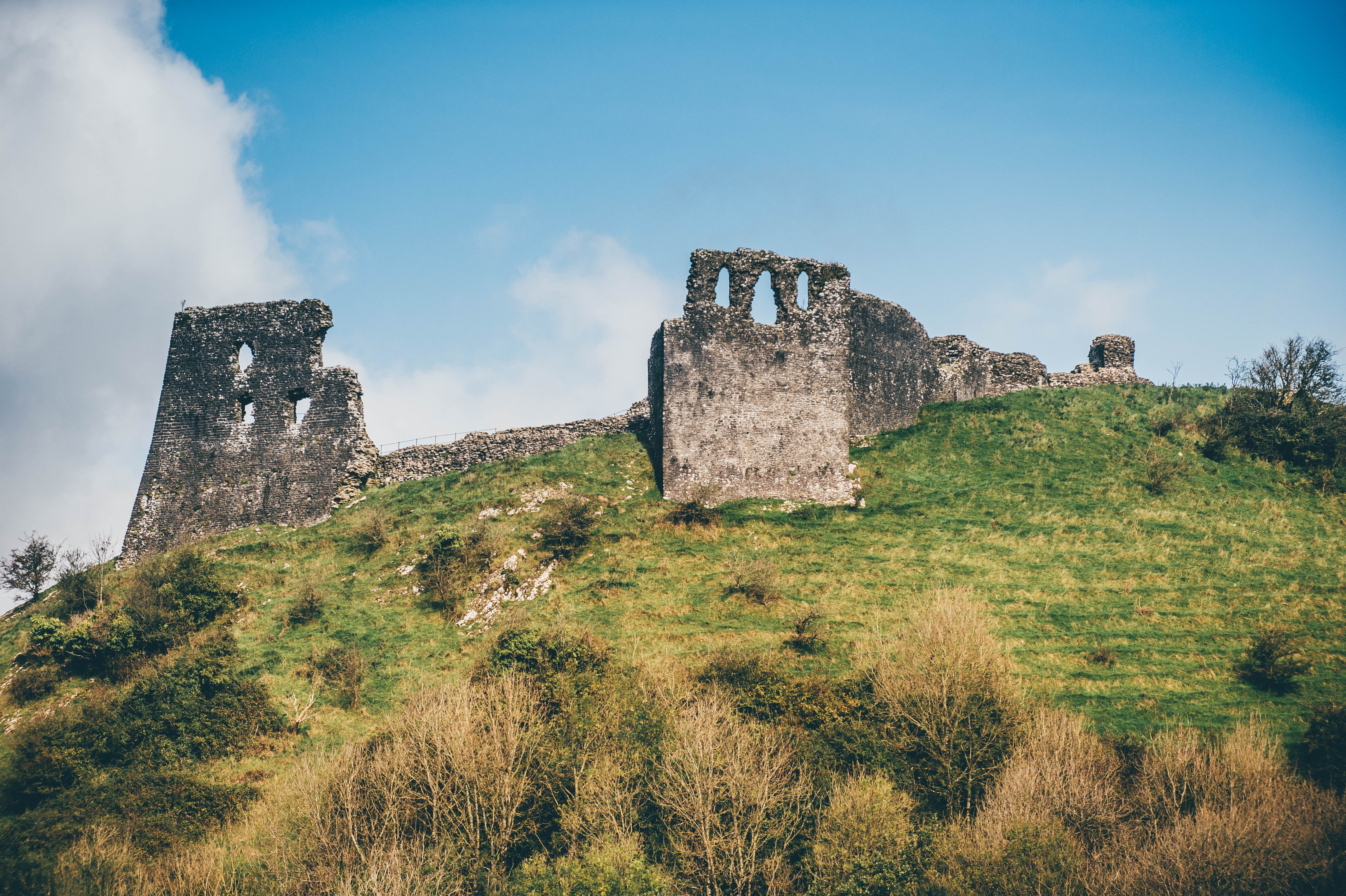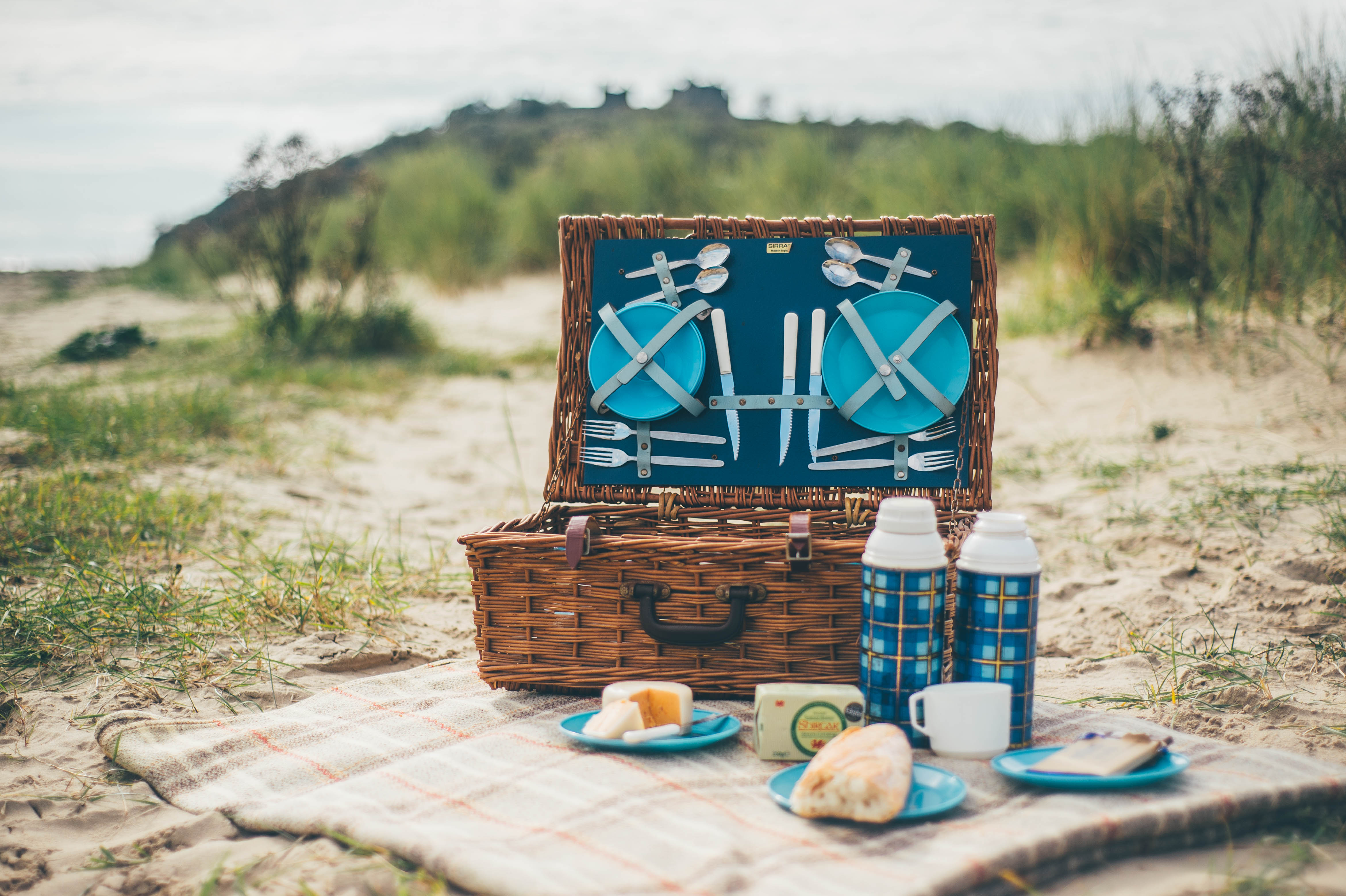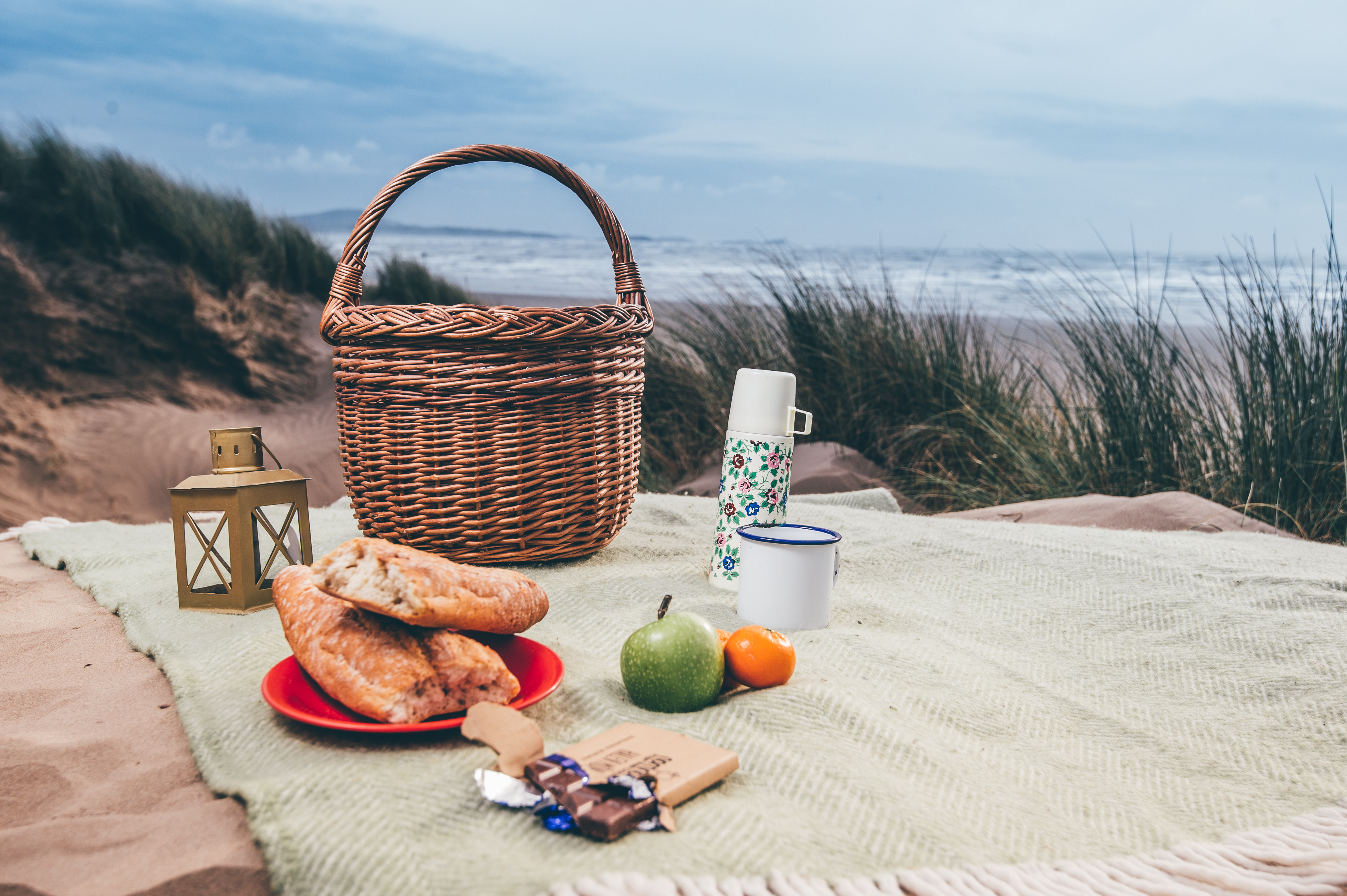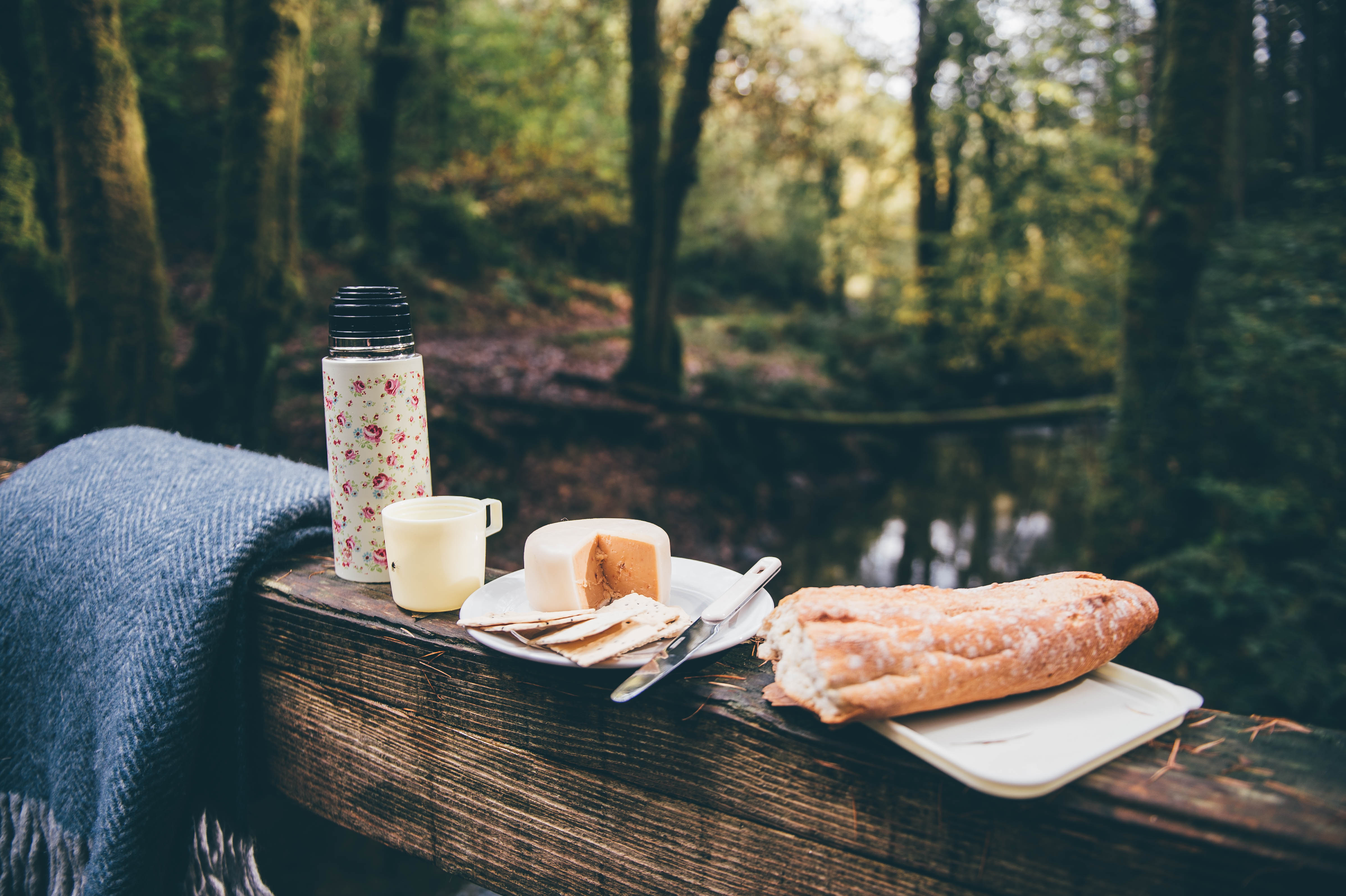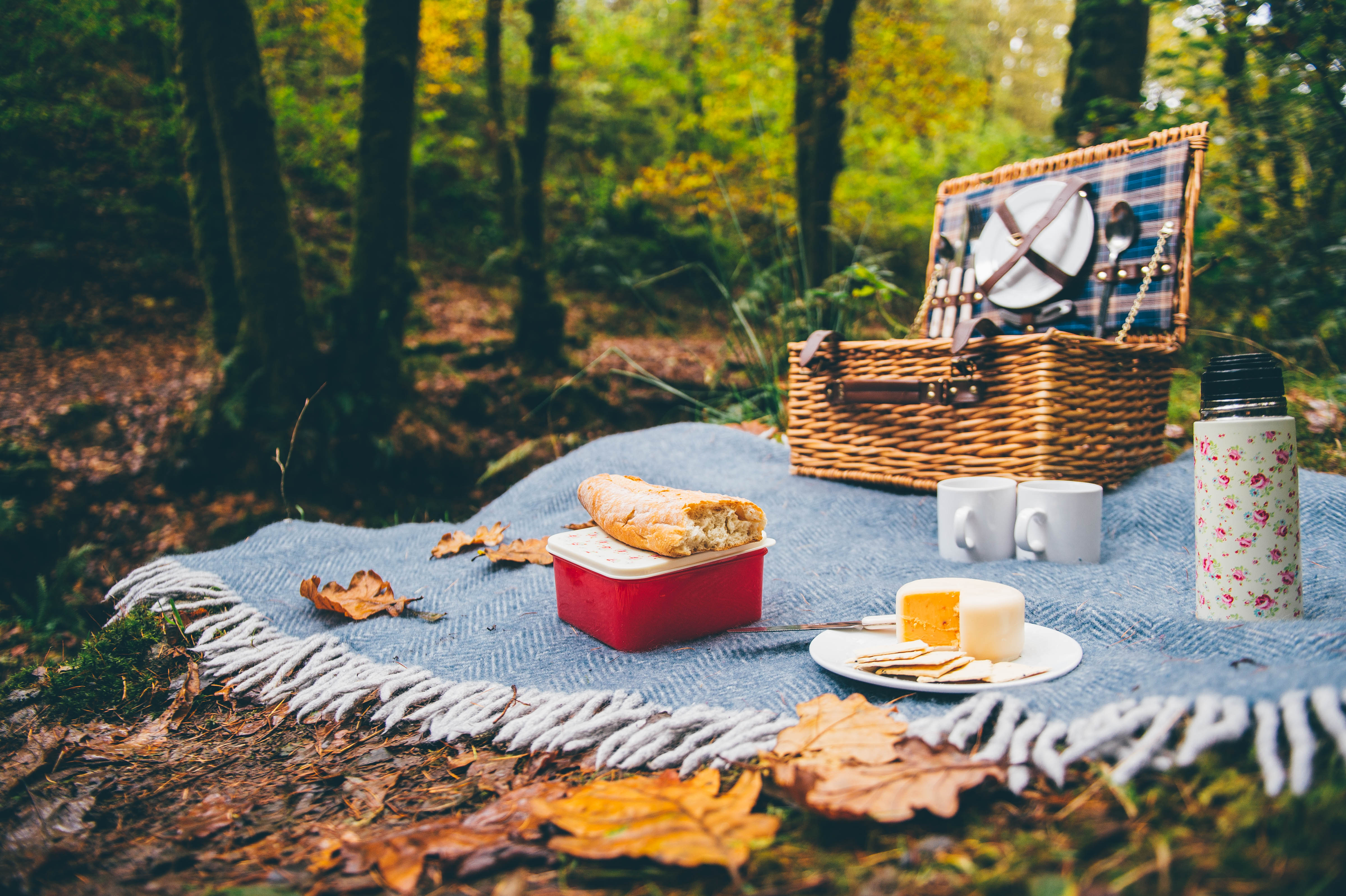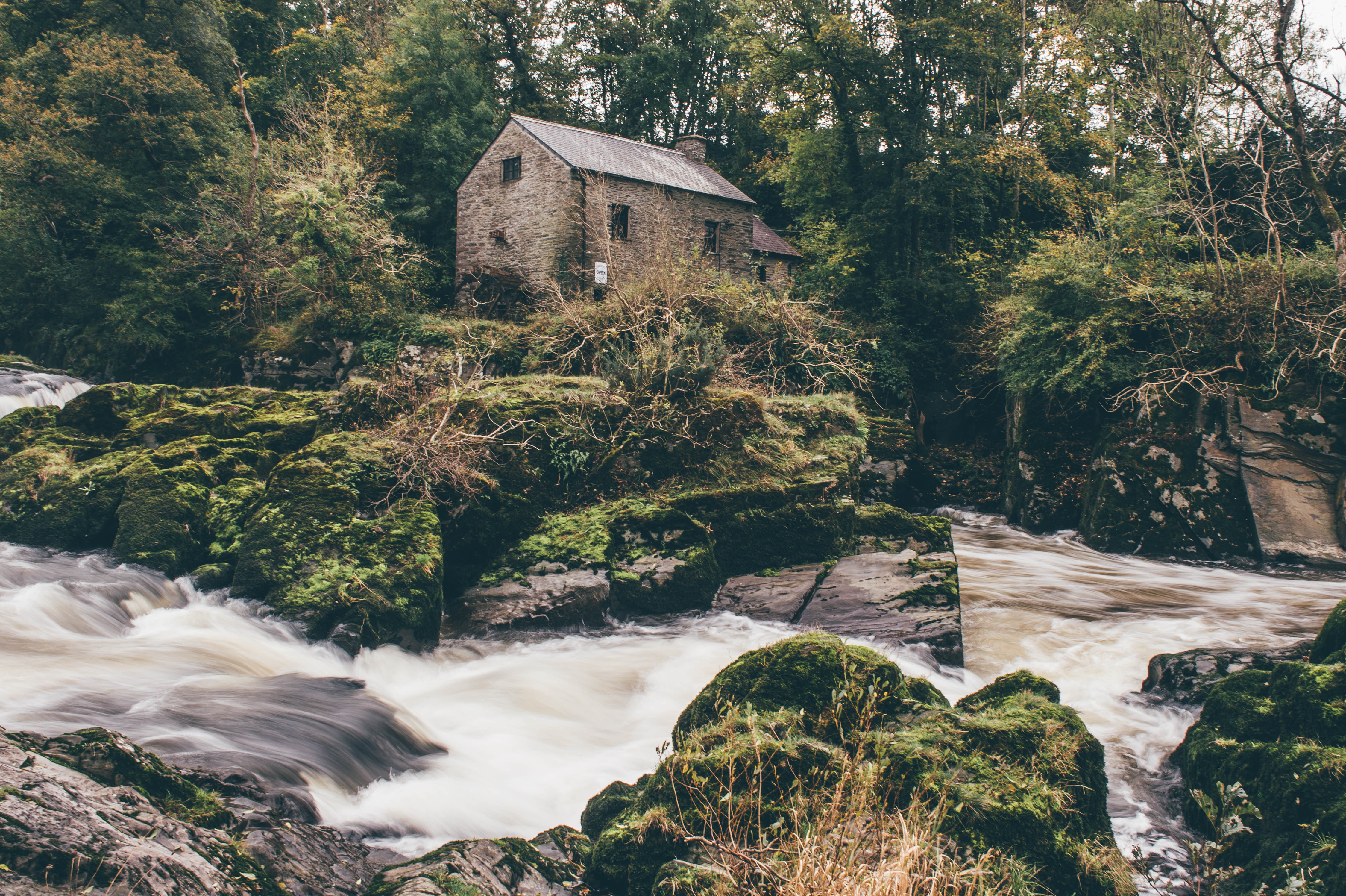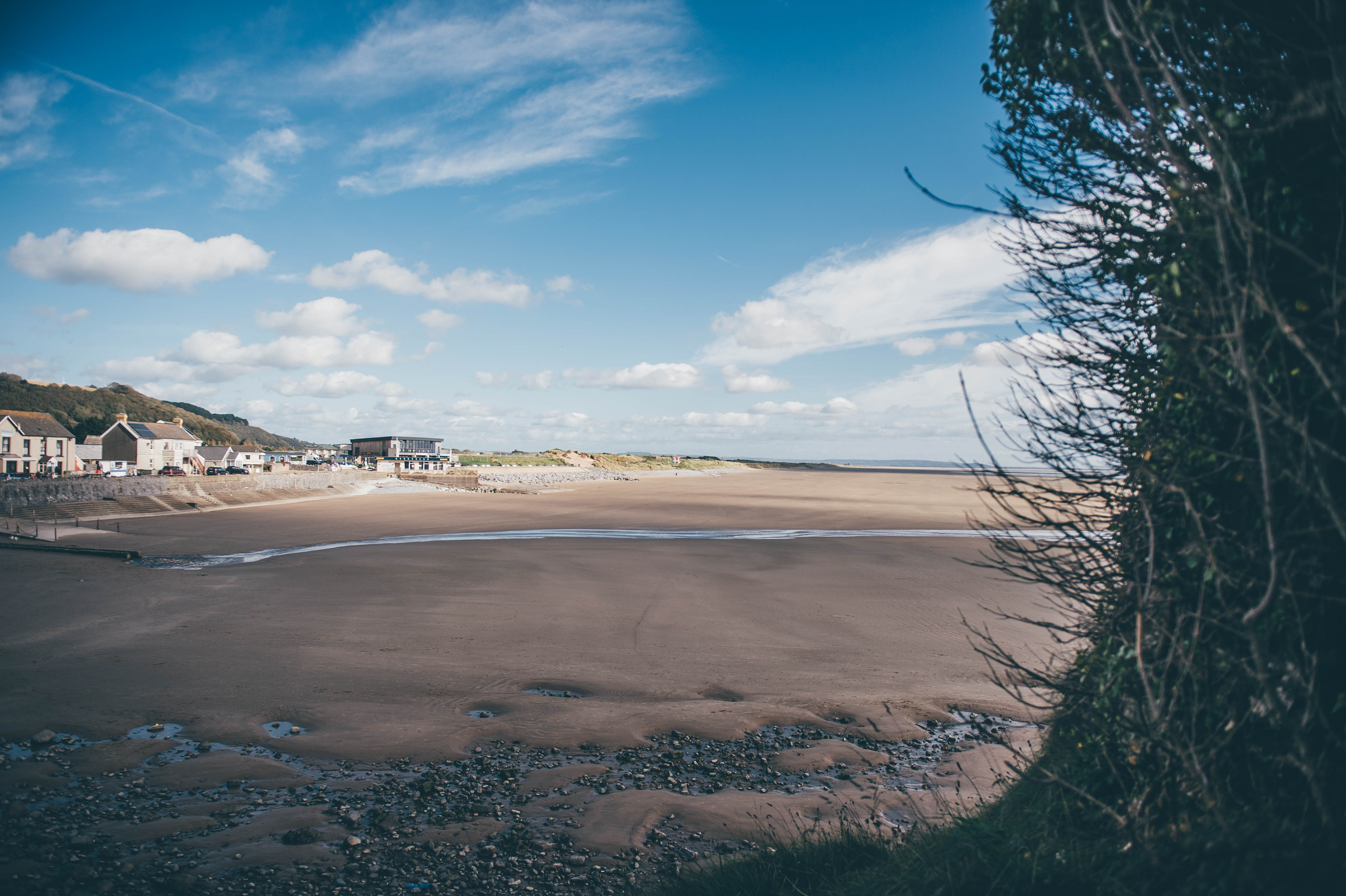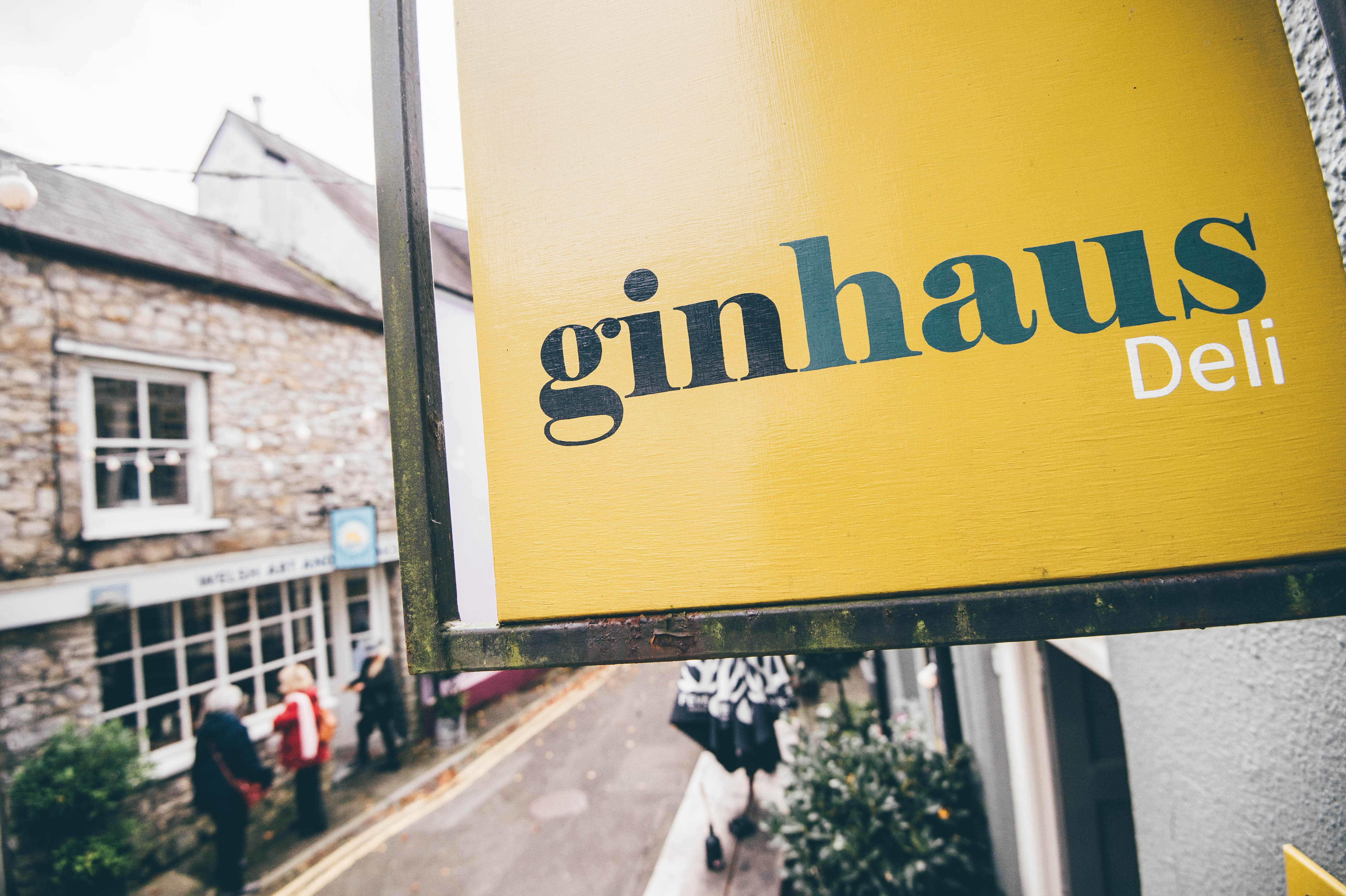 The top 10 best picnic spots in the county.
For glorious views of the Towy Valley Paxton Tower packs a punch for a winter picnic spot. There's a car park close to the tower so no strenuous walking to be done and acres of mattress-like grassland for laying down a rug. Built by William Paxton this Neo-Gothic folly sits on a hilltop near Llanarthney with views down to the National Botanic Gardens of Wales. The land is now managed by the National Trust and the tower was built sometime between 1805 and 1808 and erected in honour of Lord Nelson to a design by Samuel Pepys Cockerell.  
Picnic tip: Opportunities to picnic at such a beautiful location may not always fall on those warm and blue sky days. But don't let that inhibit your ambition. As the weather cools and the breeze picks up there is a chance to dance with leaves in the fresh air. The beauty and the magic of the changing seasons in this glorious Land of my Fathers countryside is invigorating for the soul.
How to reach: Your picnic appetite will be whetted getting there as you travel this spectacularly scenic Llandeilo to Carmarthen road (B4300). Look out for the turn off sign posted at Llanarthne.
Perched above the Towy Valley and on a rocky outcrop right above the river this 13th century castle occupies a perfect defensive position and a very pleasing view for a picnic. Look across to Paxton Tower with a mulled cider and reflect on the battles that look place here. Built by one of the princes of the kingdom of Deheubarth, this castle changed hands several times in the struggles between the Welsh and English over the ensuing centuries and is considered one of the most important remaining structures (Grade 1 listed) built by a Welsh chieftain.
Picnic tip: It is really satisfying to conjure up a winter picnic out of your backpack as you leave the car and seek out the perfect location for the best views of this landscape, dominated by Paxton's Tower and Dryslwyn Castle, which is spectacular from any one of the compass points. Pack several courses, drink in the sights and create special memories. 
How to reach: Whilst Red Kites soar majestically over this hallowed terrain mere picnicking mortals have to wander under their eagle eyed scrutiny half way between Llandeilo and Carmarthen on the B4297 after leaving the A40.
This is the spot to picnic like a poet and playwright. The low sunlight of winter adds to the literary magic of Laugharne where the medieval castle looms above the estuary and the Dylan Thomas Boathouse is bathed in golden light and the shadows fall across his writing desk. Pick a bench below the castle or lay a rug down on the super soft mossy grassy banks of the River Taf and toast the town that this literary legend fell in love with. Muse on Dylan's words and understand how the inky inspiration of this hallowed Milk Wood location was created.
Picnic tip: Take a tipple, Dylan Tomas would approve! Or, drop in at Browns Hotel on your way home, the poet's favourite pub
How to reach: There's a car park in the shadow of the castle in Laugharne.
The peace that falls on a forest in winter along with the mist, moss and shards of sunlight through densely packed trees make for a fairytale picnic. You could be Red Riding Hood with her picnic basket - without the wolves of course! Brechfa is a large area of mostly coniferous forest with picnic tables and there are way marked trails for winter wanderings to avoid getting lost. Don't miss the Forest Garden Trail to see giant redwoods and eucalyptus along with sessile oak and walnut.
Picnic tip: Pine needles gathered together make for super soft makeshift table and chairs when spread with a blanket or sheet. Take the kids and hunt for fairies in the forest. The towering pines springing from alpine slopes that pierce the sky and the natural outward bound terrain both make for invigorating explorations.
How to reach: Abergorlech Picnic Site is in Brechfa. Abergorlech is a small village and friendly community who welcome all visitors. Find it next to Brechfa Forest on the B4310.
A short walk of about half a mile just round the headland from Llansteffan's main beach, this hidden cove is a perfect location for a romantic picnic. It is a seclusion of paradise and you have to pinch yourself because there's a castle above the beach that takes the breath away of all whose gaze falls on it for the first time. As the cool weather tapers down from summer the touristy crowds have ebbed away and there is the opportunity to be inspirational with picnic ideas. At low tide head across the beach scoured by the outreached fingers of the Atlantic Ocean unfurling in to Carmarthen Bay. At high tide go over the top as wild sea horse waves surge and swirl below. It's pretty likely you'll get this sandy beach to yourself so it's well worth going a little bit further for that desert island experience. Or if you want to go for the full bustling seaside experience back at the car park there's Florries Fish and Chips served from a cabin and sure to warm your cockles! Talking of cockling - in the winter pleasure pickers are allowed to pick up to eigth kilos per person per day here!
Picnic tip: Go for a late lunch as sunsets are magical here rivalling anywhere in the world as the wintry sun sets over sea fringed sands.
How to reach: The Green is a free car park on the sea front in Llansteffan…it's just a few steps to your picking paradise.
Cefn Sidan is one of Wales's longest beaches at close to eight-miles and overlooks Gower that can loom out of the sea like a monster in certain light playing tricks with the dunes and rambling hills running to Worm's Head. Winter sunsets here are dreamily artistic and seemingly endless in creation over miles of silken sands and ribbons of surf constantly bowling in. Close your eyes and listen to the thunder of the sea forever present in the timeless land. The dunes provide perfect picnic habitat shelter. There is no better place fly a kite, run the dog, or go beachcombing with the kids. Or just lay back and enjoy the peace and space with a flask of tea and picnic treats of a sausage roll and a Welsh cake or two.
Picnic tip: Get cosy, bring lots of blankets and your binoculars. In certain light conditions across the eight miles of sands you can see from Caldey to Lundy sweeping round to Gower. The desert like sands are banqueting tables for all kinds of sea birds and wildfowl here, prolific especially over the winter months as they fuel up on the shellfish abundant sands before rejoining the migratory routes around the globe.
How to reach: Pembrey Country Park is just off the A484 Llanelli to Carmarthen coast road just outside Burry Port follow the county park signs.
This must be a strong contender as one of the UK's most dramatic picnic spots, overlooking the glacial cirque of Llyn y Fan Fach on the western flank of the Brecon Beacons. From the car park it's a bit of an uphill slog but worth every puff and pant. The views over the lake are magical and looking west into the sinking sun while slurping some soup is hard to beat. Lay out a rug, look down at the lake and reflect on the Lady of the Lake legend.
Picnic tip: A cold, breezy, cloudy day is no less beautiful than summer even at this exposed spot. As long as you are prepared with suitable attire it is possible to enjoy an elegant picnic with Father Winter. Choose best autumn recipe ideas for your picnic that are guaranteed to warm the palate and excite the brain with the colour and life of Mother Nature.
How to reach: Leave the A40 at Trecastle and head south west to Llanddeusant. Then follow the signs to Llyn y Fan Fach.
Cwm Rhaeadr, which means "valley of the waterfall" in Welsh, is a remote woodland and picnic area situated in the upper Tywi Valley just north of Llandovery. A visit to this area in the autumn/winter months means with more water the falls are more dramatic and the woodland colours simply stunning. Lay your picnic out on the tables near the car park beneath the Douglas Fir trees or there is a two mile waymarked walk to the falls or a shorter trail to two peaceful ponds.
Picnic tip: If you have something to celebrate dunk a bottle of fizz in the falls to chill.
How to reach: Cwm Rhaeadr is near Llandovery and is approximately one mile north of the village of Cilycwm. Car parking is free of charge.
Cenarth is a small village on the River Teifi on the border with Ceredigion with a series of small waterfalls and pools and famous for its cheese. Buy some cheese from the Caws Cenarth farm shop then head to the riverside picnic area just below the falls to look out for otters and kingfishers.
Picnic tip:  Call in at the National Museum of Wool en route. Their shop is packed full of great Welsh blankets which make great picnic rugs.
How to reach: From Cenarth, take the B4332 sign posted for Boncath. Keep your eyes peeled for a Forestry Commission sign on your left and follow the lane to the left here, it leads up hill to a parking area with a picnic spot.
There are several picnic spots at this five-mile long beach – wander just a few metres to one of the benches on the seafront or spread a rug on the sands. Those with more energy should head west for rock-pooling or climb up to dramatic cliffs along the All Wales Coast Path. The views from up here across Carmarthen Bay are wonderful but if you want your picnic up here bring a rug as there are no benches! Pendine Sands is home to the setting of historic land speed records, ideal for flying kites and collecting shells and at certain times of the year you can even drive on the beach like those record breakers of old!
Picnic tip: Find out when you can drive on to the beach and load up the car for the ultimate in beach dining.
How to reach: There is a car park on the seafront in Pendine.
Where to buy your winter picnic
Carmarthenshire is jam-packed with shops and delis that sell wonderful picnic food - local produce such as cheese, ham, baked goods, chocolate and cider - so it's easy to find some fuel for your winter foray.
But to make it even easier three of the county's top delis and food stores have come up with special Winter Picnic Hampers where you can pick up delicious food and drink to compile your own.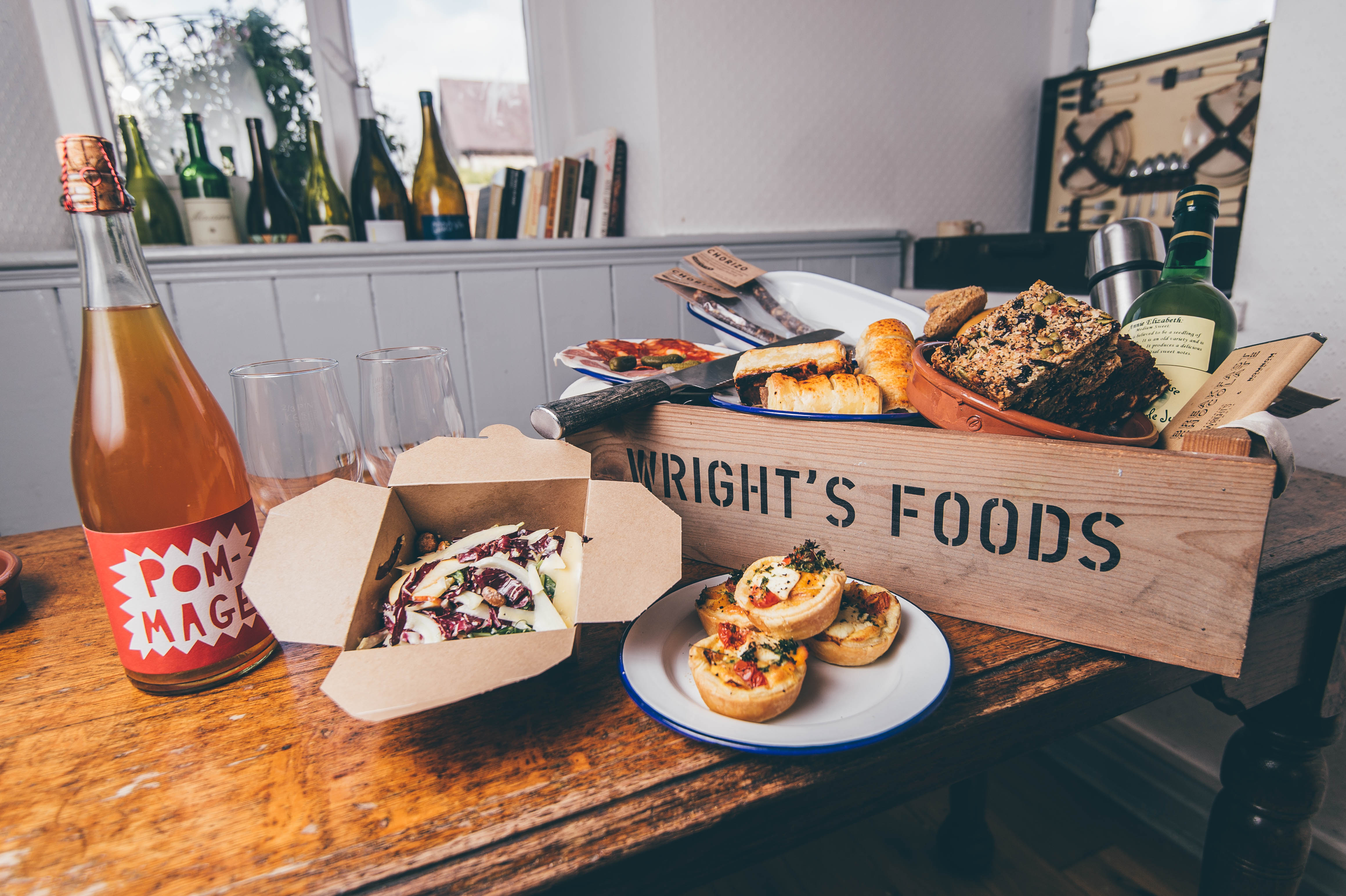 Includes wedges of Wrights quiche, tubs of freshly made winter salad (radicchio, apple, hazelnuts with buttermilk dressing), Charcutier salami, Teifi cheese and homemade crackers, Wrights sausage rolls, welsh apple juice or Skyborry cider, a flask of seasonal soup, Wrights flapjack and a bar of Wrights/Nom Nom granola chocolate.
Price: £40 for two people supplied in a returnable hamper with disposable cutlery. Extras could be included such as coffee, wine, cake or customers can go bespoke.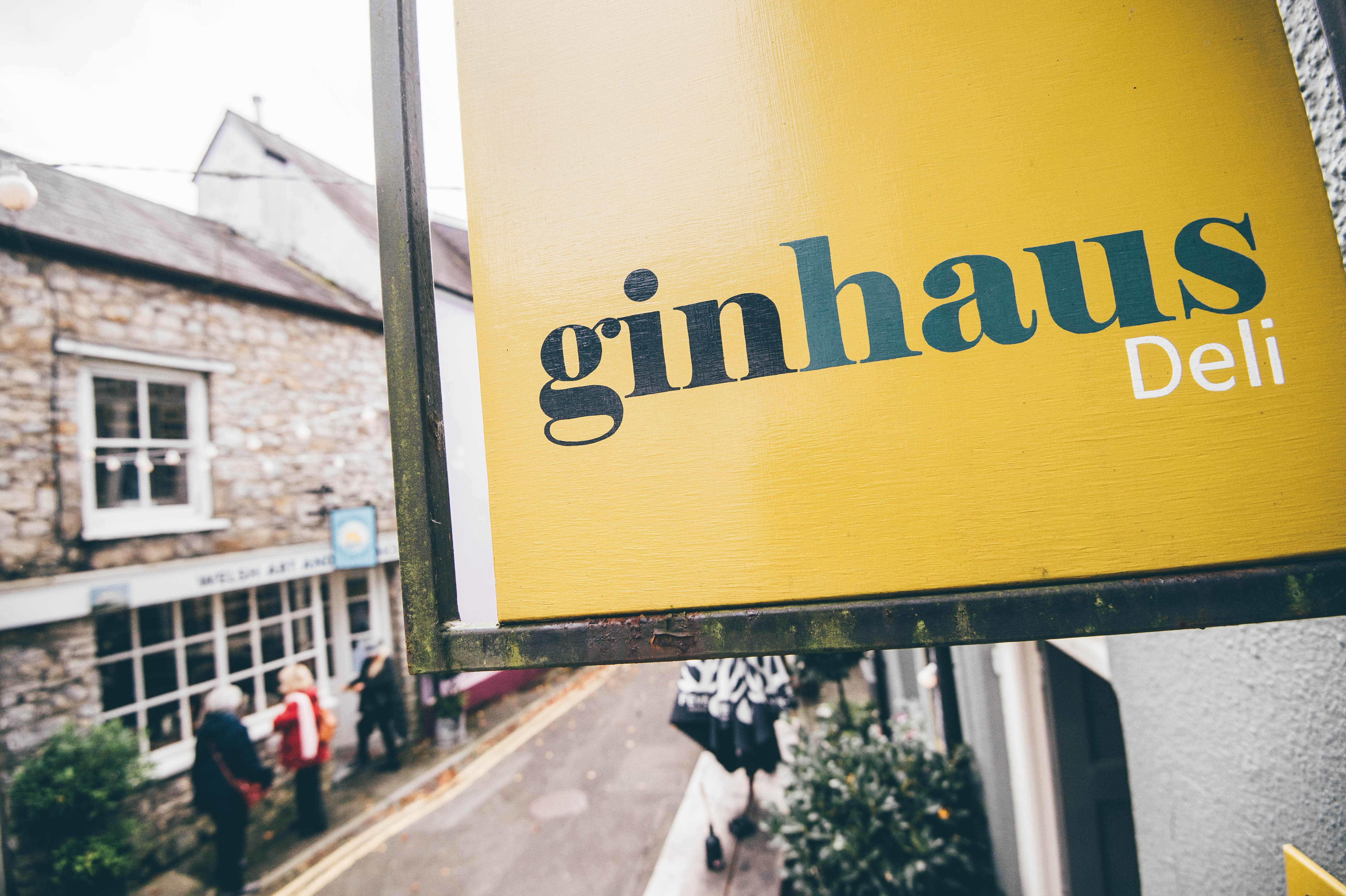 Includes a Glanbrydan Focaccia, 150g each of two Welsh cheeses such as Perl Wen and Perl Las, a pot of mixed olives, a pack of Bakers Pig Welsh Salami, a pot of mixed nuts and a small jar of Miranda's chutney.
Price: £22 for two people supplied in a Ginhaus brown paper bag with disposable cutlery. Option to take a wooden board (with a returnable deposit payment) to lay out the picnic spread. Extras could be included such as Welsh Gin, a thermos of coffee or cawl or customers can design their own.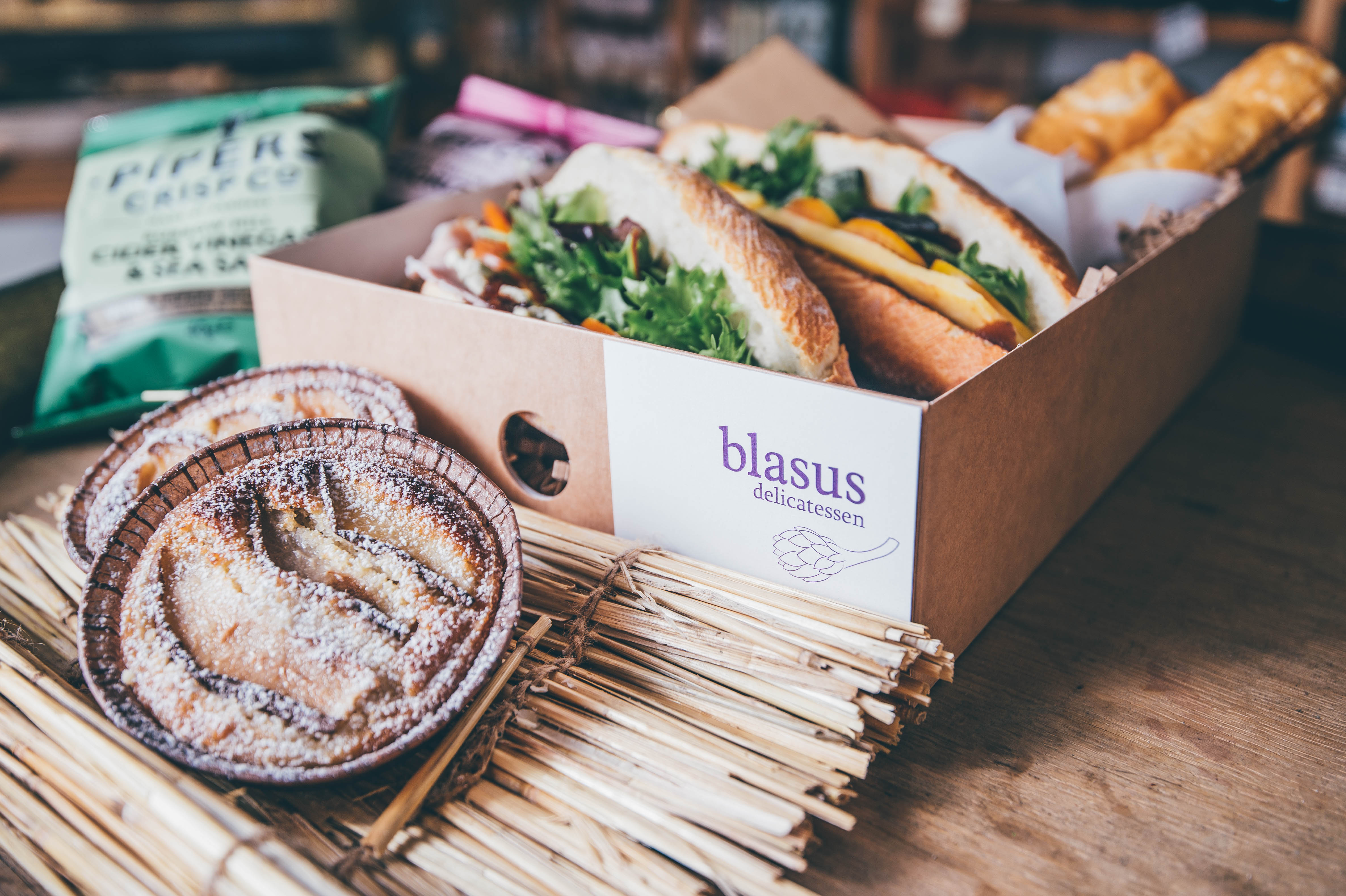 The Blasus Winter Hamper will include a choice of Chorizo Sausage Rolls, filled baguettes, a fruit frangipane tart, all home made by the deli each day as well as a bar of Nom Nom chocolate and maybe even some Artisan Truffles. They are ready and waiting to fill up flasks with steaming coffee or hot chocolate too and can back everything in a hamper box. Prices vary depending on the choice of contents.