Sand between your toes, waves lapping the shore, rock pooling with the children or catching a wave on your surf board. What will you do on the beaches of Carmarthenshire?
Foraging along the Coast
There are great opportunities for foraging along the Carmarthenshire Coast, fantastic high quality mussels and cockles are found at Llanelli and Burry Port, they are easily picked and cooked in minutes for the ultimate (Bear Grylls style) alfresco dining experience.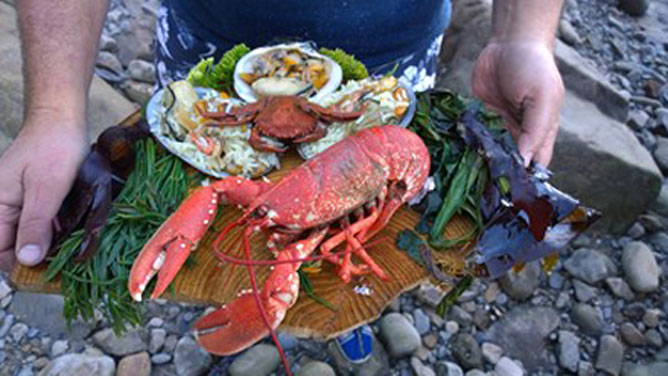 Rockpooling
The stiller you are, the more you see. Creep up on a pool of water left by the retreating tide and look out for what's moving in this micro-ocean. Snail trails across rocks, shrimp's ghostlike form within the sand, quivering sea spiders disguised as seaweed, fast moving baby mullet flickering in the shallows and of course, the all fascinating crab. Throw a small piece of meat from your sandwich into the pool and wait. Check out hermit crabs who nab empty shells into which they cram themselves to live, with one claw larger than the other, fitting perfectly in the 'door' of the shell.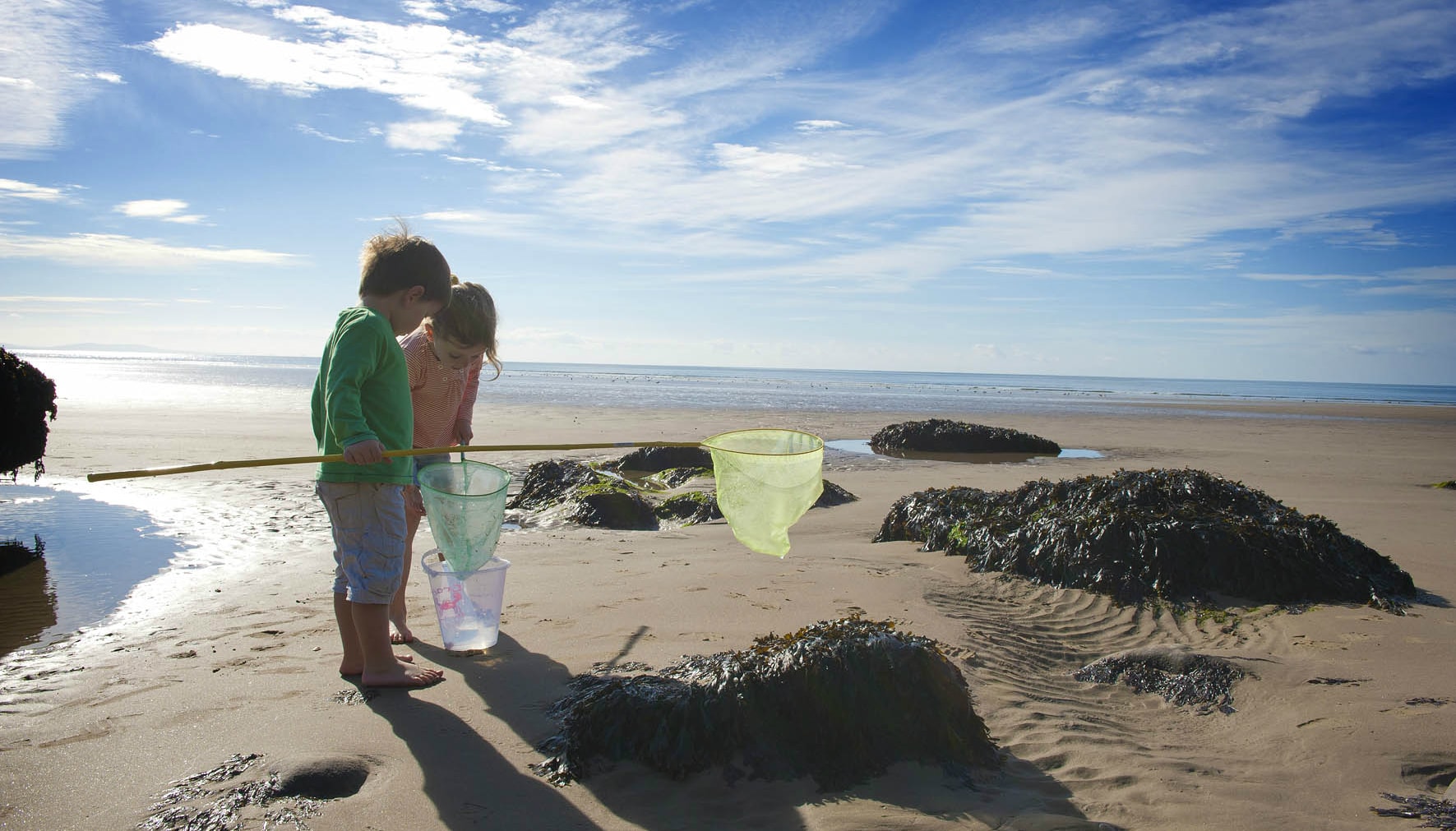 Build a dam
Build a circular wall in which you can stand inside as the tide comes in around you. See how long you can stay dry as you defy mother nature. Draw a circle in the sand and dig the sand from the centre or from the outside of the line and pile it on the line forming a circular wall about 6 foot in diameter. The thicker and higher the wall the longer it will last against the incoming tide. You can decorate the wall with seaweed of stones and shells from the beach. Why not split into teams and see who can build the best one. The one that collapses first loses. Make sure you build it below the high tide mark so the water will come in all around it.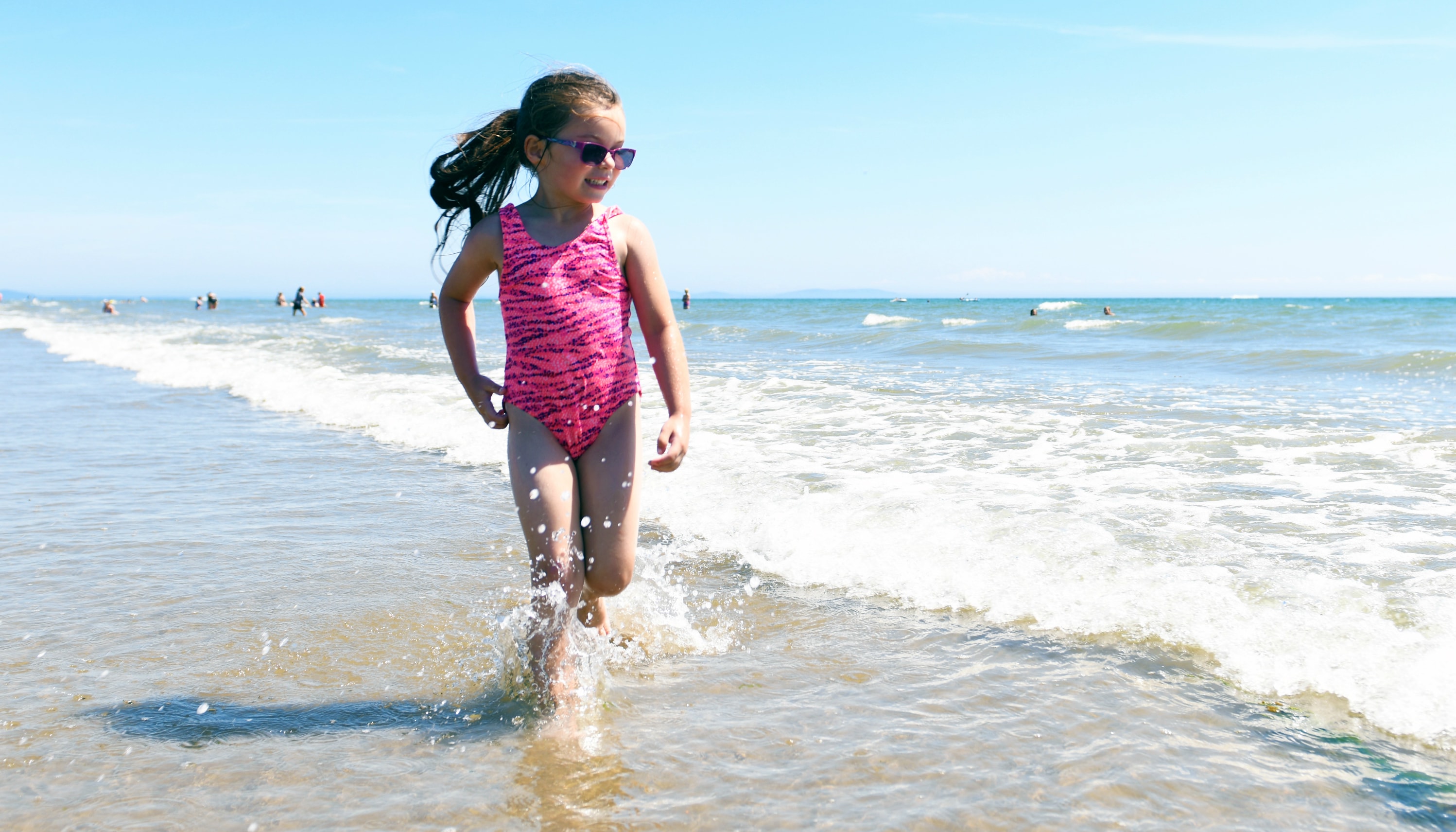 Enjoy a picnic
Our beaches are the perfect backdrop for a summer picnic. From the bustle of Pendine to the vastness of Cefn sidan and all the smaller beaches in between, you're sure to find a beach that you love.