Staying in Carmarthenshire
Self Catering
If there's one thing that makes a perfect holiday it's the freedom to do what you like when you like. If you love the feeling of not being bound by set meal times and menus then self-catering in Carmarthenshire is for you. Our holiday cottages, barns and rural retreats are spacious, well-equipped and comfortable. Get a real feel for Welsh country life when you stay on a traditional working farm or take your pick of stunning seaside cottages and wake up to the sound of the ocean. It's great value too. Going self-catering is fantastic for families as it means the children can run free without the worry of disturbing other guests and many places these days also allow well-behaved family pets. Go self-catering and see Carmarthenshire through the eyes of the locals. It will soon feel like a home from home.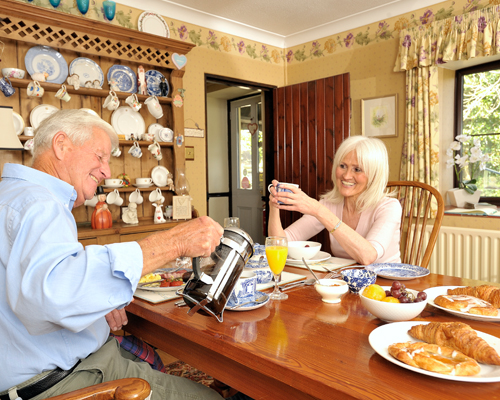 Hotel, Guest Houses and B&B's
Sometimes the stresses and strains of everyday life take their toll and only a quick-fix dose of pure indulgence in the very finest surroundings will do. That's why Carmarthenshire has earned itself the reputation of being one of the coolest 'escape-from-it-all' destinations in Wales. It's the sheer choice that does it. Impressive country mansions, trendy town houses, stylish B&B's or chic boutique hotels with five star splendour. Go for traditional, contemporary, rustic or swish - it really doesn't matter because each offers that special personal touch. And then there's the food. Escapees can expect the very best Carmarthenshire has to offer in fine dining during a weekend away from it all.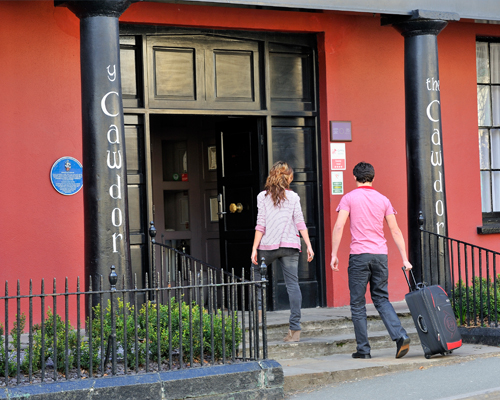 Caravan and Camping
There's no better way to experience the great outdoors than by bringing your own accommodation along with you. And there's nothing quite like going to sleep under the stars and waking with the dawn chorus to put you in tune with Mother Nature. If you're thinking leaky tents, muddy fields and soggy sleeping bags then think again. Camping is officially back on the map as a cool holiday choice and Carmarthenshire is leading the way as one of Wales' premier hot spots.