Cycle through some of the most breath taking scenery in Britain
Carmarthenshire combines unbelievable coastal scenery with broad river valleys, hills and lakes with all the facilities you require along the way. Discovering your favourite cycling route in Wales has never been easier. Whether you are looking for a gentle bike ride or want to really push yourself, there is a cycle trail for you in Carmarthenshire.
The Celtic Trail West  has something for everyone. 'The Challenge' is not for the faint hearted with its 143 mile circular route, but it more than makes up for the work with the beautiful scenery on the way. If you're after a challenging inland route try Route 47  make sure you plan enough time to stop off at the National Botanic Gardens of Wales. If your looking for a ride with stunning coastal views or a family-fun activity with lots of lovely places to stop, then you will find it all here at Route 4. It is a perfect route if you want to get away from the hustle and bustle of traffic as it has some fantastic traffic free sections it is a great family friendly trail. 
Carmarthenshire has become one of the most new exciting places for the fast-growing sport of mountain biking. Word is out about Carmarthenshire's natural terrain and man-made trails in the Brechfa , Cwm Rhaeadr and Crychan forests, the county is now firmly on the map as a premier off-road biking destination.
For a different type of cycling adventure try the Legendary cycle trail. Ghostly maids and monks, a famous pilot and the world's most famous wizard all feature on a riveting ride around Carmarthenshire.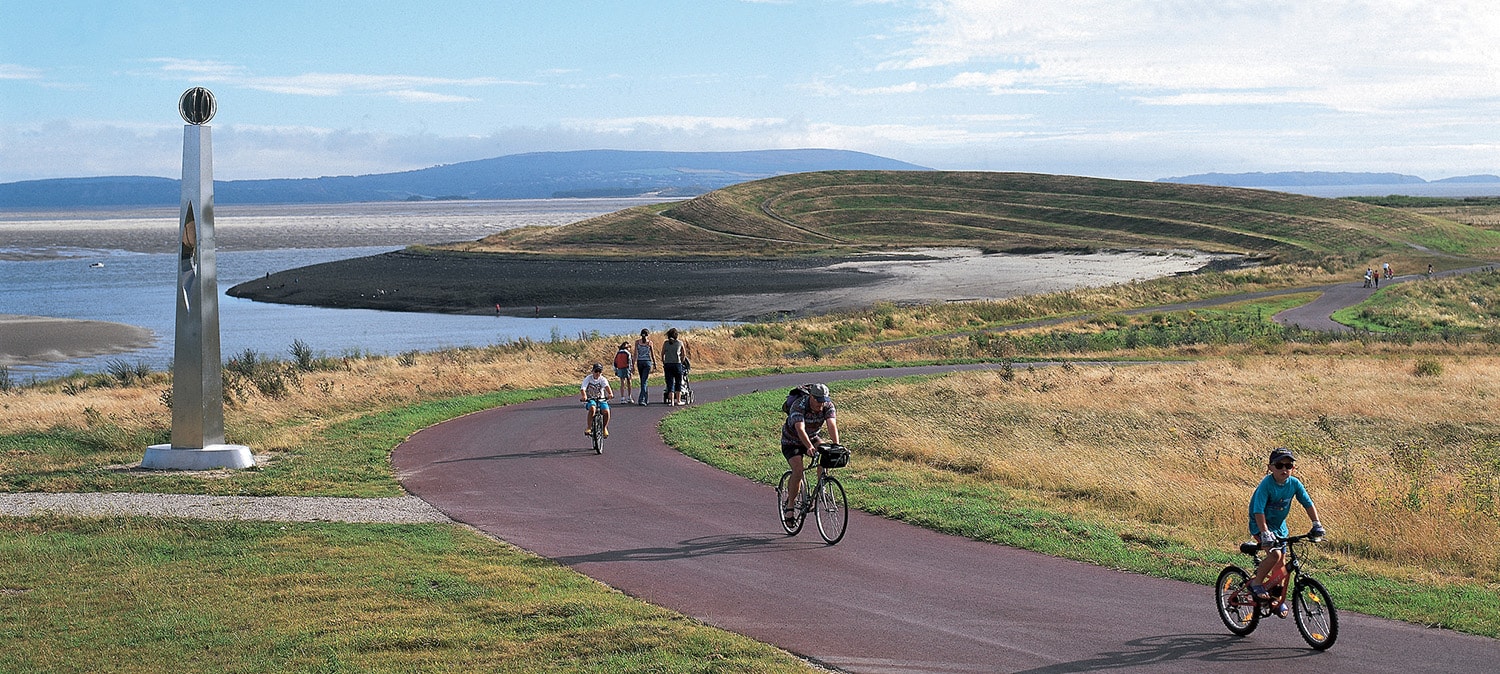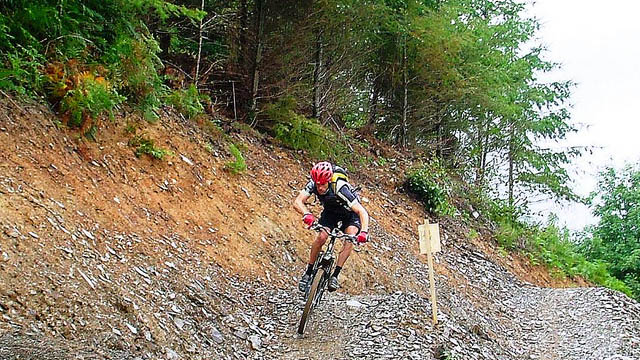 Carmarthenshire combines unbelievable coastal scenery with broad river valleys, hills and lakes with all the facilities you require along the way.
Some cycling routes to consider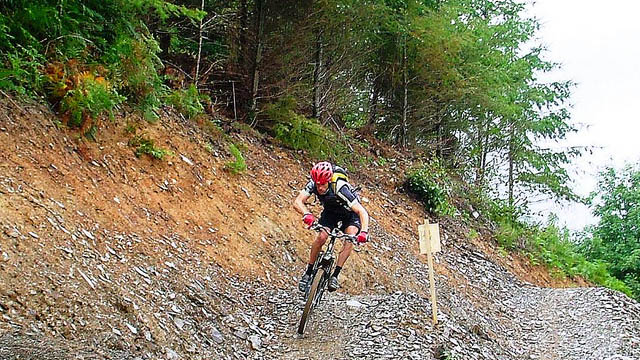 Mountain bike Trails
Take on the Raven, Gorlech and Derwen - not mythical creatures, but the names given to Brechfa Forest's exhilarating mountain bike trails. Black-graded Raven is a fast, undulating, white-knuckle ride - duck beneath mossy overhangs as you zoom along and feel the adrenalin surge as you soar over countless jumps. Red-graded Gorlech has been described as a 'roller-coaster', while the blue and green-graded Derwen trails are exciting for first-time bikers. 
Traffic Free Cycling
Rent your bikes at the Pembrey Ski Centre and set out along one of the best traffic-free sections of the Celtic Trail. There are great beaches on offer and captivating wildlife as you pedal around the coastline. A superb place for families and anyone who wants to escape the motorcar.
The Great British Bike Off
Looking for adventure and a delicious treat? Then this 50 mile cycle tour of the county's top sweet spots is for you! And the good news is that as you'll be burning up loads of calories on this adventure, you can afford to try as many treats as you fancy. It is an adventurous circular cycle route around Carmarthenshire top cakeries what more could you want!
Tywi Valley Path
An exciting new project is underway in the stunning Tywi Valley with the former redundant railway track between Carmarthen and Llandeilo being brought back to life as a major leisure and visitor attraction. Providing a 16mile traffic free pathway through one of the most scenic areas of Wales, it will follow an almost adjacent route to that of the River Tywi as it flows from Llandelio to Carmarthen on its way to Carmarthen Bay. The path will cost between £5 and £8 million, and a strong set of partners and stakeholders are being formed with funding in place from Welsh Government and the council.